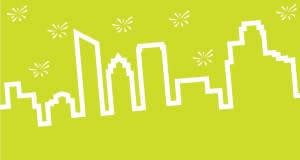 When planning any event for a group of people with diversified interests, one of the biggest decisions to be made is what sort of entertainment will be well received by everyone. For a cocktail hour between seminars, this could mean a jazz trio. For after-dinner entertainment during an out-of-town convention, a comedian may be the crowd-pleaser. When booking venues from afar, however, the complicated decisions are compounded by the lack of familiarity.
I spoke with Michelle Steffes from the David Pace Agency to discuss how to make these decisions in a way that's smart for your company. Agencies like David Pace provide a variety of services, including event planning, talent booking, mobile media marketing and event follow-up. If you want an indoor miniature golf course at your event, they can make it happen! Once you find the local chapter of the event agency you'd like to work with, all of the planning can proceed via e-mail or phone at your convenience. Steffes says that the first question planners ask a client is what their vision is for the event. The immediate follow up is what the budget is.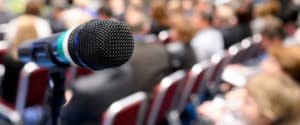 There are many good reasons to book local talent when you plan a meeting, convention or employee party. But if money talks in your organization, then I would argue that financial benefits are the biggest reason to go the local route. Even if you're unfamiliar with the area you're booking in, using nearby comedians, musicians and speakers will save money on talent transportation and lodging, freeing up your budget for other areas. Especially if the decision comes down to eliminating entertainment altogether from the budget, test your local options first. National event planner Kim Rangel says that music is "an unexpected touch that makes a huge impact...it just brings up the energy in the room." Amid the popular movements to eat, drink and shop locally, the pricing to support community driven talent has become competitive or lower than big name bookings.
If you decide not to use an agency in your planning stages, utilize social media to help make big decisions. Many cities, now including Grand Rapids, have launched assorted versions of GRCityTwist, a random way to discover things to do based on personality types. One could start here and follow randomized suggestions to find catering, live music, door prizes, or even a venue. Be choosy based on customer reviews and be up front about vision and budget, just as you would with an event planner. Above all, put personal opinions after the general audience's preferences; a successful event with local talent that connects with your audience is beneficial for all parties involved. Some other ideas if you're looking for out of the box entertainment include inflatables, magicians, inspirational speakers and even circus acts, all options to give your event a unique twist and many that would be easy to find wherever you're planning your next meeting. Find the David Pace Agency on Facebook if you want more information on booking locally for your next meeting.