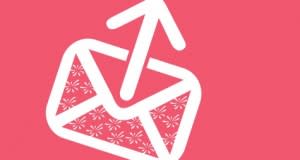 One form of interaction that is important to include as a teaching and meeting tool in all industries is the webinar. Webinars are, by definition, a web-based seminar that allows for presenter and listener interaction. There are many pros and some mentionable cons to utilizing this sort of media, but overall the concept of the webinar is one that will save time, money and employee or customer frustration.
For some basic pros and cons, I spoke to David Haspas, an HR consultant for Microsoft. Haspas contends that the increasing popularity of webinars is based, first and foremost, on the elimination of costs. "Travel expenses, lodging and convention costs are all saved when it's a virtual lecture. It also relieves pressure on those attending; they can be accessed from the comfort of a personal office or home setting." 
Haspas does acknowledge some problems with the format too. "They do have downsides when it comes to engagement. I can easily be multi-tasking during a webinar and only be partially attending or participating. It also lacks many of the social elements of a traditional seminar, so things like networking are usually sacrificed in webinars." Additionally, these can be more work for the presenter, but the ability to "reach a larger audience for a fraction of the cost" often decides companies in favor of the format.
Simpleview, a destination marketing corporation, uses webinars a number of ways. I spoke with Sam Brace, a CMS (Content Management System)Training Manager, about some of the most important things when making or utilizing webinars.
Simpleview offers an archive of webinars for customers only as a way to answer questions, explain technologies and maximize customer usage of their membership. Additionally, they offer live weekly webinars hosted by Brace or a number of other members of the management team in order to expand the community and knowledge of Simpleview customers. Another application of the weekly webinar is to keep staff from other departments up to date on what the company is working on and encouraging. This way, the entire staff is familiar with what customers may be asking about, and are able to participate in answering questions or diffusing concerns. The task of keeping everyone on the same page is also accomplished at Simpleview with monthly Lunch and Learns, a more interactive way for employees to learn about the company products and goals.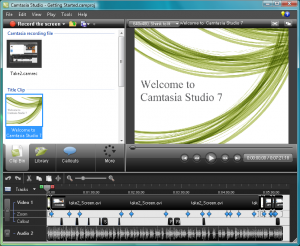 As customers participate in the live seminars, Brace pointed out that the person presenting must make themselves available before and after the presentation to answer any questions. "It is important that the invitation and follow-up come from the presenter, as this is a key component of making viewers feel connected, even if it's only through e-mail conversation. A follow-up e-mail with a link to any powerpoint or resources, as well as a downloadable audio recording of the webinar, is also customary."
Brace recommends Camtasia, an editing software that has increased the audio quality of Simpleview web presentations immeasurably. Watch this preview of their newest software release, Camtasia Studio 8.1. A basic YouTube upload can have horrendous sound quality for downloaders, which discourages customers from utilizing technology solutions to their questions.
When asked about the most important component of a successful webinar, Brace says that 'making sure recording quality is high' is first and foremost. Other reminders include live-setting issues: clean up your desktop, make sure what viewers are seeing of your presentation space is appropriate, tasteful and not distracting from the purpose of the webinar.
Brace encourages planners to "develop an internal checklist" that can be referenced numerous times before the lecture goes live. This checklist should include thorough planning of a script, testing any links and timing the delivery. Always run your content by someone you know so that you can spot any weak spots in your presentation, including assumptions that your listeners possess knowledge that they may not actually have. To keep an audience engaged in a lengthy live webinar, utilize audience polls or questions to retain attention. Brace recommends that if you're presenting via webinar, sound enthusiastic...and then double it when you go live. The presenter needs to sound excited to deliver the information!
Brace suggests standing during the presentation as a way to increase delivery energy. "When you present customers or employees with options like a webinar archive, length tends to matter less, as they will be searching for a specific part regardless. If you're undecided about using webinars as a tool in your business, I would encourage you to try it. Whether as a marketing tool, training forum, or customer incentive, webinars are changing the way companies can interact to do business."