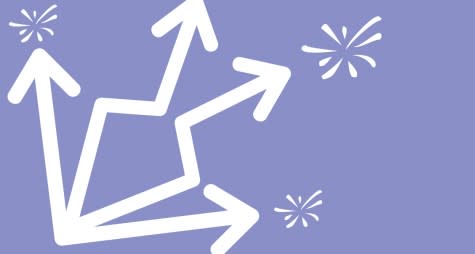 Fancy, flavorful cocktails with homemade infusions, palate-stretching combinations even at casual establishments and the expanded offering of small plates.
Those are among 17 of the hottest trends experts predict will dominate 2013, according to international food and restaurant consultants Baum + Whiteman. While the company's annual forecast looks at the food and dining industry across the U.S., many of the trends are already firmly established in the Grand Rapids area.
"You can look across the board in Grand Rapids and find these types of trends and then some in our restaurants," said Daniel Gendler, owner of San Chez Bistro and program director at the Secchia Institute for Culinary Education.
Topping the list of the Baum + White predictions is the growth of designer cocktails made with things like liquors infused with mango, kiwi or other fresh ingredients, sometimes from a local grower.
Trillium Haven, a restaurant opened this year by the owners of the local Trillium Haven Farm, is a perfect example. The menu offers specialty cocktails featuring house-infused spirits and syrups, and a garden-to-glass approach.
Gendler said Grand Rapids has been ahead of the curve when it comes to culinary cocktails.
"This has been happening for quite a while," he said. "If you look at San Chez's menu, we're doing these kinds of things. The Gilmore Collection has been doing this for years and most of the downtown bars have been doing things like this, too."
Casualization is another trend on the list that Gendler sees in Grand Rapids. White tablecloth establishments are going more casual to bring in customers while fast food places have to step it up.
"People don't have the money to spend," Gendler said. "Food is expensive, but people's palates are getting much more adventurous and sophisticated. You're seeing these crazy flavors and things you'd never see on a fast food menu."
The latest entry into the fast casual market in Grand Rapids is Kitchen 67 A Sizzlin' Grille, which offers counter service during the day and table service in the evenings.
As the owner of a tapas bistro, Gendler said the snacks and small plates trend is firmly established in many restaurants after the tapas craze started more than 20 years ago. Calling it the flattening of the menu, he cited The Green Well and Grove as two places among many that do it well.
"You can graze across the menu," he said. "You don't care what its called. It could be your entree or your starter. It's just a menu full of all different items that you can have at any time."
Those restaurants are also good examples of how far the Grand Rapids food culture has come, even in the last 10 years.
"[The city] is setting the stage for more innovation," he said.