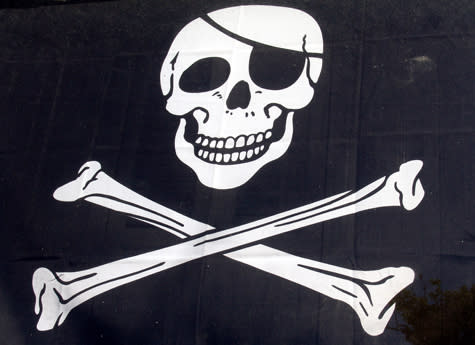 It's hard not to like Captain Jack Sparrow, but on the whole, pirates are bad news.
We know what they do on the high seas, but in the turbulent waters of the meeting planning industry, they siphon off available hotel rooms and lure away attendees by dangling incentives or cheaper rates than the official room blocks.
Harmless capitalism? Not if you're the association paying attrition fees for unsold rooms. And not if the pirates misrepresent themselves as connected to the association and leave a trail of bad customer service.
In this digital world, it's very easy to copy an association logo, paste it on a website to make it look official and start marketing your services. (In fact, intellectual property infringement is a major issue to watch for meeting planners, according to Tyra Hilliard, an associate professor of restaurant, hotel and meetings management at the University of Alabama.)
Whats a meeting planner to do? "Communicate," says Tracy VanderMeer, owner of Grand Connection, a West Michigan event planning company thats been in business for 13 years.
In her experience, open, honest communication ahead of time is the best defense.
When all parties are at the table, you can come to agreements that work for everyone, such as reasonable cut-off dates, strict enforcement of cancellation clauses, timing those with the release of event information, ensuring credit card collection and reasonable attrition clauses.
Agreements like that put hotels on alert for would-be pirates and even have them directing callers to the association website to book their rooms.
"By coming up with agreeable solutions for the client, hotels and the housing agent, everyone leaves the room excited to partner together instead of seemingly working against each other," she said. "We're all in this to make a living."
VanderMeer also favors a one-stop shopping approach for attendees, allowing them to register for the conference, sign up for sessions, order their name badge and book a room from the same website. What she is not a fan of is making room rental through the association a requirement of attending the conference.
"I would get suspicious, myself, and then you have people searching the Internet for better room rates," she said. "No one likes to be told what to do."
But if a good rate is presented while registering with an easy way to book it, people are likely to take advantage of it.
"It's all about communication and the whole customer experience," she said. "I don't know if you're ever going to have 100 percent customer satisfaction, but it's fun to try."
TIP SHEET
Here are some things to keep in mind when battling pirates, courtesy of D. Benson Tesdahl Esq.
Make sure exhibitors and attendees know where to go to register and book rooms.
Alert exhibitors that pirates may call warning about rooms running low and asking for credit card information.
Ask hotels for help in identifying pirates and report them to the visitors bureau, the local Better Business Bureau and the State Attorney General's office.