The tourism industry is as healthy as I've experienced in my 36-year career.  In fact, it is prospering at a pace that makes it challenging for our hundreds of stakeholders to keep up with available labor.  With unemployment at its lowest point in decades, hotels, restaurants and other tourism entities are "scratching and clawing" for staff to fill roles.  Combine that with the development of thousands of new hotel rooms in the region and what seem to be weekly openings of new restaurants, bars and breweries and well, you see the struggle…albeit a better situation to be in than one with high unemployment.
Finding the Tourism & Hospitality Field
As an eager and enthusiastic teenager, closing in on graduation from high school, I needed to decide what my future would hold.  As was the norm back in those days, I met with a guidance counselor about college choices and fields of study.  Not one of those discussions yielded the advice to look at the field of tourism and hospitality management.  In fact, even though I held a couple of positions during my teen years in the restaurant industry, it was not on my radar either.
I ran off to college as an elementary education major with my sights set on teaching young minds and coaching football.  However, when I discovered that my school of choice had a burgeoning college major in Hotel, Restaurant and Institutional Management, my vision of my future changed.  While still teaching and coaching in many ways, 36 years later, I am grateful that I moved my focus to a career in hospitality and tourism.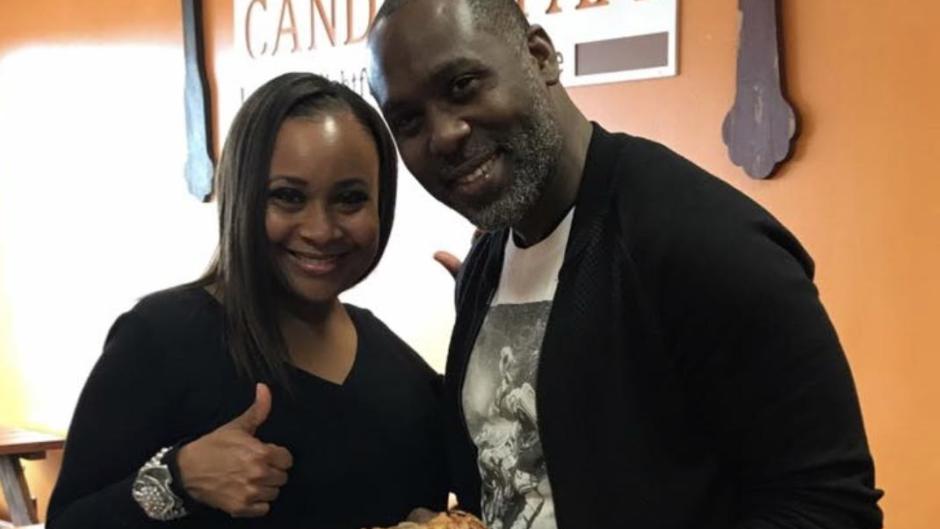 The Candied Yam is a partnership between Jessica Ann Tyson (pictured left) and Jermone T Glenn (pictured right) as a joint venture to serve southern cuisine to Grand Rapidians.
Photo Credit: The Candied Yam
---
Getting Involved in Workforce Development
As a Destination Marketing Organization (DMO), we never considered work force development to be one of our core competencies.  That was better left up to individual companies, human resource firms, economic development agencies and chambers of commerce.  However, once again, our industry seemed to be forgotten, and we have now stepped confidently and, in many ways, necessarily into the role of developing new talent to serve the thousands of positions available in the Grand Rapids area now and in the coming months. 
However, the need goes well beyond the current situation. Rather, we see this as an opportunity to build a "pipeline" of young talent, eager to work in a field that is recession proof and always full of opportunities to build a career.  We are set on finding and nurturing the next generation of tourism industry leaders. In doing so, I want to help broaden that work force so it looks different than has been the norm for far too long in the tourism industry throughout the country.
If we are going to encourage and develop young people to lead us into the future, we must engage a more diversified pool of talent.  Our visitors are of diverse backgrounds – those who host and welcome them must be, as well.  With diversity comes innovation, and with innovation comes prosperity.  Grand Rapids is leading and will continue to lead in developing a diverse hospitality and tourism work force.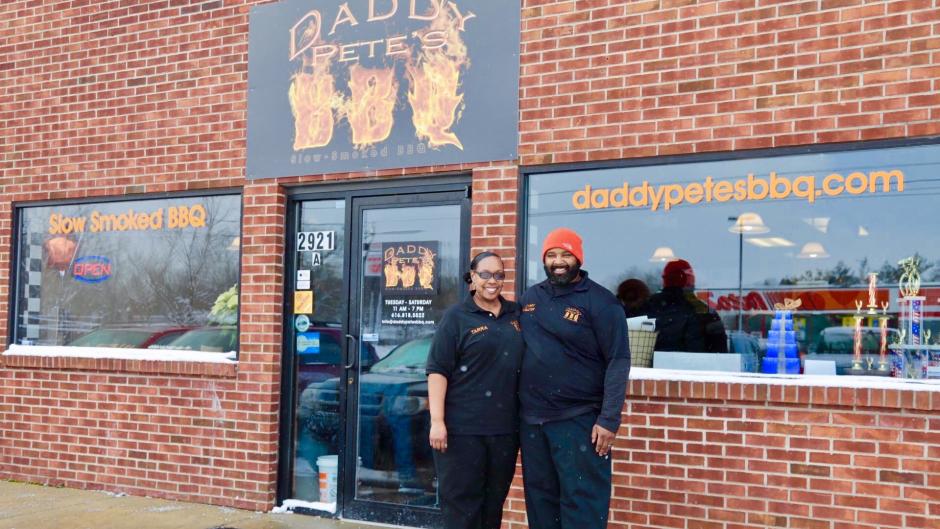 Owner-operators of award-winnning Daddy Pete's BBQ, Cory and Tarra Davis.
Photo Credit: Daddy Pete's BBQ
---
Partnering with Grand Rapids Public Schools
I am proud of our latest collaboration with the Grand Rapids Public Schools, under the leadership of Superintendent Teresa Weatherall Neal, and Grand Valley State University as we put "the walk with the talk."  We recently announced the formation of the Academy for Hospitality and Tourism (AHT) at Ottawa Hills High School.  This program, which will launch at the start of the 2019/2020 school year, will allow students to concurrently earn their high school diploma, while garnering a certificate of completion through the AHT program.  While we hope that many of these students go on to higher education, they will also have the confidence and basic industry training to jump right into the many jobs available in hospitality and tourism. 
In addition, we are engaging our nation's historically black colleges and universities to arrange for interested students in their final years of study to visit Grand Rapids in hopes that they will make it the home of their first career opportunity.  We launched the inaugural program with Morehouse College in Atlanta earlier this month, and the future looks bright.  Each of the students that visited Grand Rapids were either offered a paid internship or a full-time job. It's working and can only get better from here.
We are fulfilling many objectives as we partner with the educational community to develop and attract new, young, diverse talent to our city and our industry.  While the work has just begun, I promise we are up to the task. We will continue to work to ensure that our stakeholders and the community we represent prosper for years to come while providing opportunities for many who might not otherwise have had the vision of a hospitality and tourism career.
Don't miss a post!
Sign-up for The Rapid Exchange Blog