National Travel & Tourism Week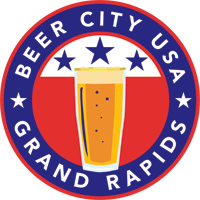 Please join us in celebrating National Travel & Tourism Week, May 3-11, 2014.The first full week of May is annually recognized as National Travel & Tourism Week, a tradition first celebrated in 1984.
This year for National Travel & Tourism week, will be celebrating Beer Tourism by supporting the Grand Rapids vote for Beer City USA - 2014.
After a nation-wide vote in May 2012, Grand Rapids became officially known as "Beer City USA", along with Asheville, NC. In 2013, Grand Rapids won the title again, this time, on its own. It's no secret that since this recognition Grand Rapids has gotten a lot of recognition for our booming craft beer scene. As we approach Beer City USA 2014 voting, May 5-9, 2014, Experience Grand Rapids will help rally to get Grand Rapids to the top! We will take the following measures to spread the word to our partners and community stakeholders to keep everyone informed about Beer City USA:
Tourism Rally - Tuesday, May 7 at 3 PM at HopCat (#3 BrewPub in the world) to kick off MiBeer.com's Bus Tour and Pub Crawl.
#55555513 is a special release IPA 5.5% alcohol, 55 IBU, releasing 5/5/13, from collaboration between 10 area breweries
Look for our Beer City USA Coaster's, posters and cards distributed by our own Beer City USA Street Team to help Vote Grand Rapids! They will be popping up throughout Grand Rapids!
As the destination's marketing organization, Experience Grand Rapids sees the value this collaborative spirit has on Kent County. The BeerCity USA title has given the public a reason to visit new establishments and support local businesses. Marketing the BeerCity USA title to attract new visitors to the destination parallels the escalating trend in craft beer tourism and offers an activity for travelers with craft beer events and tours. 
Help us claim the Beer City USA title by voting for Grand Rapids!