GR City Twist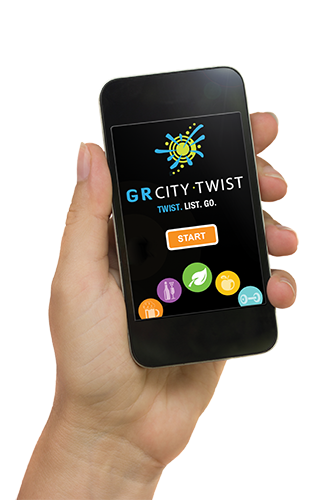 GR City Twist is the best tool for exploring Grand Rapids. You simply twist the wheel, choose a favorite and you get a list of places to savor and explore. Want music? Like art? Crave fresh food? You get choices, details, directions and more.
Visit GRCityTwist.com to twist your way to experiences in Grand Rapids personalized just for you!
See suggestions, read reviews, get directions and add your favorites to your list. You're now ready to experience a twist on Grand Rapids that's customized just for you.