Uptown
Just east of Downtown Grand Rapids is a neighborhood encompassing four thriving business districts: East Fulton, East Hills, Eastown and Wealthy Street. This is the city's hippest destination, where an eclectic mix of specialty shops and galleries, restaurants, coffee houses and entertainment venues reflect the area's friendly, funky, fabulous character. It's and easy walk or quick drive between the four business districts, on streets lined by historic homes and leafy trees.
Ideas for Uptown Fun!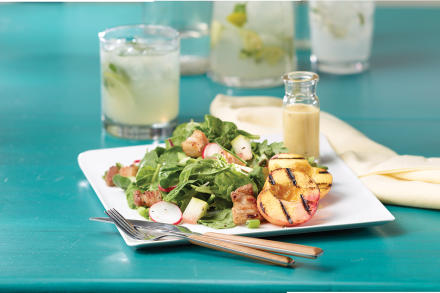 Summer has officially arrived, and it's obvious that it's here as the farmer's markets swell with more stalls and colorful produce. There's something to be said about eating during this time of year: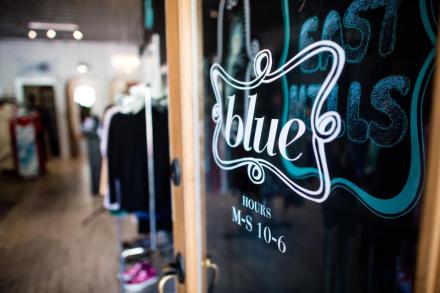 I bought a Christmas gift last week, my first of the season. Although I prefer to pick gifts up throughout the year, whenever I see that just right something for a friend or family member, it hasn't
Where to eat:
There are nearly 60 restaurants, breweries and coffeehouses in Uptown. You can find a full list here - just select Dine for the category. These are a few of our favorites: 
Cherie Inn is a Eurpoean-style cafe offering homemade cuisine, professional service and sophisticated ambiance for breakfast and lunch. A Grand Rapids tradition since 1924.
Electric Cheetah manages to be both chic and unpretentious, with a creative menu of made-from-scratch dishes highlighting fresh, local ingredients.
The Green Well Gastro Pub offers a creative, ever changing menu prepared with local ingredients plus an amazing beer and wine selection.
Grove is an award-winning restaurant that pays tribute to the bounty of the earth's harvest. It's creative, conscientious cuisine made with locally sourced ingredients.
Mangiamo! offers fantastic Italian-inspired restaurant and deli offering something fresh and sustainable for every taste. 
Marie Catrib's is a Mediterranean-inspired restaurant and deli offering something fresh and sustainable for every taste.
Schnitz Deli is a homegrown delicatessen and bakery that sources local ingredients and makes everything from scratch, in house. Awesome sandwiches! 
The Winchester is a neighborhood pub offering a nicely eclectic menu emphasizing local ingredients - like vegtables from the garden across the street.
Wolfgang's has been one of the city's favorite breakfast joints for nearly 40 years. Many of the delectable dishes are named after community notables. 
Where to shop:
Browse to your heart's content at more than 70 specialty shops, boutiques and galleries, including these favorites:

Argos Book Shop is the city's oldest and largest used bookshop, offering a huge selection of antiquarian, vintage and gently used books.
Art of the Table specializes in kitchen goodies you won't find just anywhere - including gourmet foods, tabletop accessories and smaller-batch beers, wines and liquors.
Bluedoor, City Antiques, East Fulton Art & Antiques, Heartwood Antiques and Phil's Stuff offer an ever-changing array of vintage items.
Gallery 154 specializes in "unpredictable" art, jewlery and gifts - and it's a can't-miss holiday destination.
What to do:
Bring your shopping list to the Holiday Shop Hop, an annual event featuring great food, music, entertainment and, of course, sales! Six shuttles run between the stores of the four business districts. Early December. 
Listen to live music by local and regional talent at the Eastown StreetFair. This annual event also features wonderful art, food, and family fun. September.
Enjoy hand crafted beers at three craft breweries: Belgin inspired Brewery Vivant, American Ale-style Elk Brewing and small-batch beer/wood-fired pizza join Harmony Brewery. 
Check out Billy's Lounge for a broad variety of live music, a fully stocked bar and dirt-cheap drink specials. 
What to See:
See a show at Wealthy Theatre, a magnificently restored 400-seat historic theatre that hosts a wide variety of arts and entertainment events.
See the beautiful urban garden outside Wealthy at Charles - and shop inside for unique, hand-curated furniture, arts, gifts and garden accessories.
See yourself in something swanky, glittery, trendy or timeless at ACK Sneaker & Apparel Boutique, Clothing Matters eco-apparel store, HyperOptik Spectacle Studio and Swirls Boutique for men and women.
Local Favorites:
Fulton Street Farmers Market, the city's longest-running farm market, brings locally grown food and locally crafted goods to a convenient location, all year 'round.
Yesterdog has been serving the city's best hot dogs since 1976, in a quirky space loaded with signs and memorabilia dating back to the 1930s and '40s. 
Hidden Gems:
Cakabakery offers traditional, vegan and gluten-free treats for every taste and occasion. Featured on the Food Network's "Cupcake Wars."
Circle Theatre, nestled on the wooded campus of Aquinas College, presents a summer slate of five main-stage plays and musicals plus a children's show and a concert series featuring diverse music genres. 
To find all of the other places to see, eat, and visit in this neighborhood, use the drop down menu below.  
To find all of the other places to see, eat, and visit in this neighborhood, use the drop down menu below.