When it comes to shopping in Grand Rapids, the variety of options can leave even the best shoppers wondering where to start. This is one of the most commonly asked questions that I receive from out of town guests: "Where do I need to shop and while I'm shopping, where can I eat?"
With that in mind, here's a guide to help jump start your Grand Rapids adventures. I have included some of my favorite local spots for dining, activities, and soaking in all the best this city has to offer!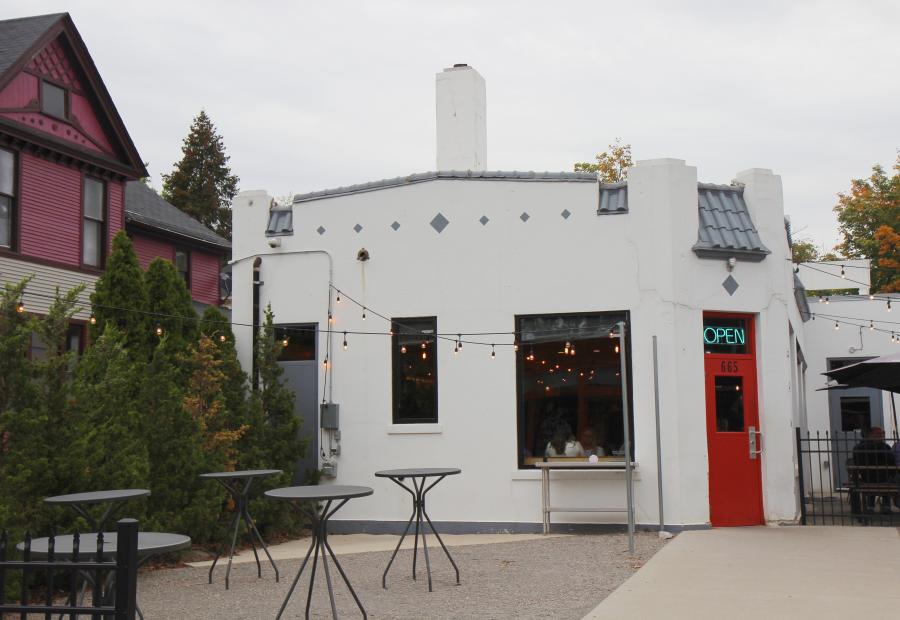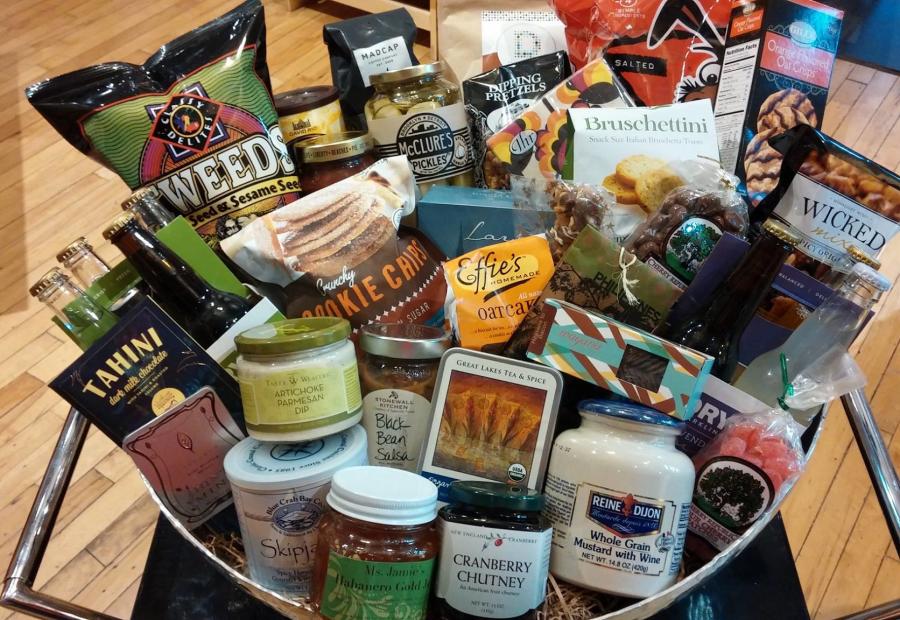 After fueling up at Donkey Taqueria, build your own picnic basket at Art of the Table.
Photo by Matt Medendorp
Friday
Wealthy Street
While Wealthy Street has become a dining hotspot, there are also some great shopping options on this bustling stretch of the street. The Counting House provides a cozy, well-curated shopping experience carrying everything from charming baby gifts to the latest fashion accessories. Right across the street is Grand Rapids staple, Lee and Birch, known for women's fashion and accessories. If you are on the hunt for home goods, stop into Stoffer Home for a stunning collection of wares.
If you travel up the street, you will find gourmet food items and kitchen essentials at Art of the Table; delightful chocolate at Mokaya, cruelty-free, locally-made makeup and personal care products at Fox Naturals, and a treasure trove of jewelry at Dime and Regal.
After an afternoon of wandering Wealthy, grab a bite to eat at Donkey Taqueria, Winchester, Zivio, or Wealthy Street Bakery, If you're just looking for a caffeine pick me up, stop by Rowster, cozy up to the fire at Outside Coffee, or visit The Bradbury Cafe which is housed inside Stoffer Home. If you want to end your day with a cocktail, the beautiful Eastern Kille is an excellent choice (my personal favorite is their margarita).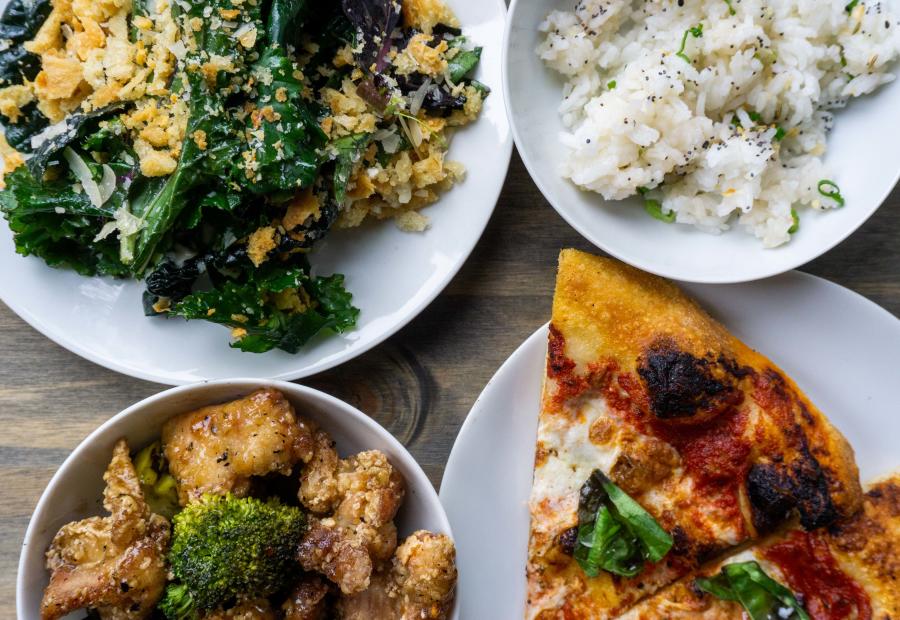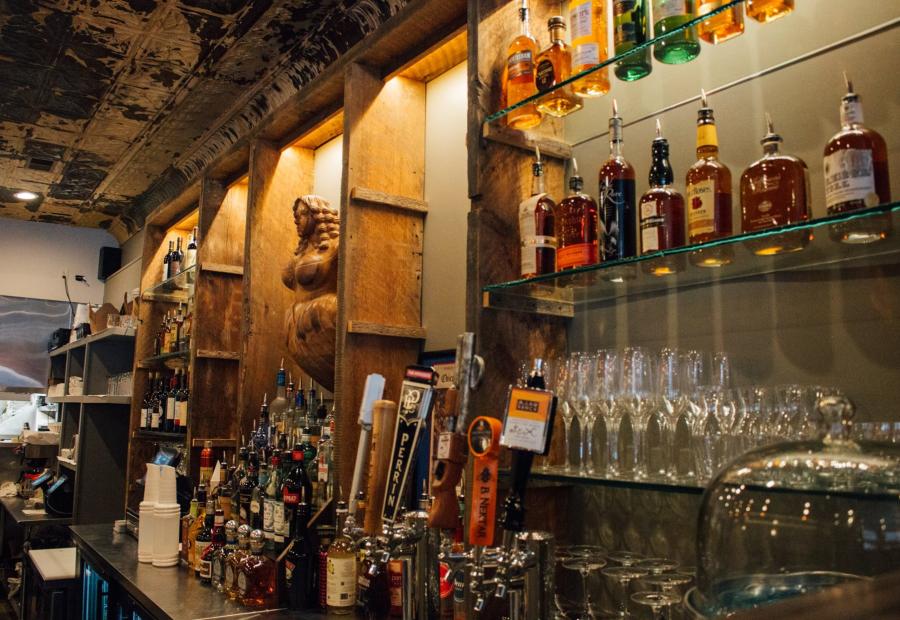 Shop where you eat at Eastown hotspots like Terra and Matchbox Diner & Drinks.
Photo by Experience Grand Rapids
Saturday
East Grand Rapids/Eastown
The neighborhoods of Eastown and East Grand Rapids are the perfect place to spend a Saturday. They're right next door to each other which makes hopping from one to the other a breeze. Along with shopping, both have delicious eateries you can visit before, during, or after your excursion.
We'll start in Eastown. It's an eclectic neighborhood that's home to unique shops you won't want to miss. Redux Books carries rare and vintage book titles so if you are searching for a specific title or special volume, this would be the place. Cross the street and you will find Yours Truly, a store that carries women's clothing, home decor, and gift items. A couple buildings over is Wax Poetic, a candle bar where you can buy and make your own custom candles. Nothing like a little shopping and an experience to enjoy! Continue up Lake Street and visit Sticky Fingers, a candy shop full of nostalgic favorites and new treats you will want to add to your bag. Right around the corner is a Grand Rapids staple, Rebel From the greeting card that says the perfect thing, to endless home and personal accessories, it's full of treasures and a must stop for anyone visiting this area to shop. 
If you need a bit of fuel for your shopping stroll, visit Fruition Acai and Juice Bar, where you can order delicious smoothies, house made juices, and of course acai bowls. There are also great restaurants along this path including Matchbox Diner & Drinks, Terra, That Early Bird, and Wolfgang's. If you're out and about on a Saturday morning, all of those restaurants have a delicious breakfast menu! 
After a pit stop for food, head over to East Grand Rapids and check out the Gaslight Village area for more shopping. If you are on the hunt for kid's clothing and other gift items, Pink Lemonade is the perfect stop. Whether you're looking for a happy baby gift or a cute item for your home, it's a cheerful store with a little of everything. For more home items and unique jewelry, head to Agate and Herb. 
On the hunt for clothing? Make sure to visit Rosa's Closet, a consignment boutique that carries gently used designer items. To mix things up a bit, Fromage is a must if you're shopping in this area. You won't leave empty handed as the owner has curated the best collection of wine, unique sauces, unctuous cheeses, and treats to enjoy or add to a gift basket. 
If you're hungry after your stroll through East, visit one of the local restaurants: Rose's, Olive's, or Jose Babushka's.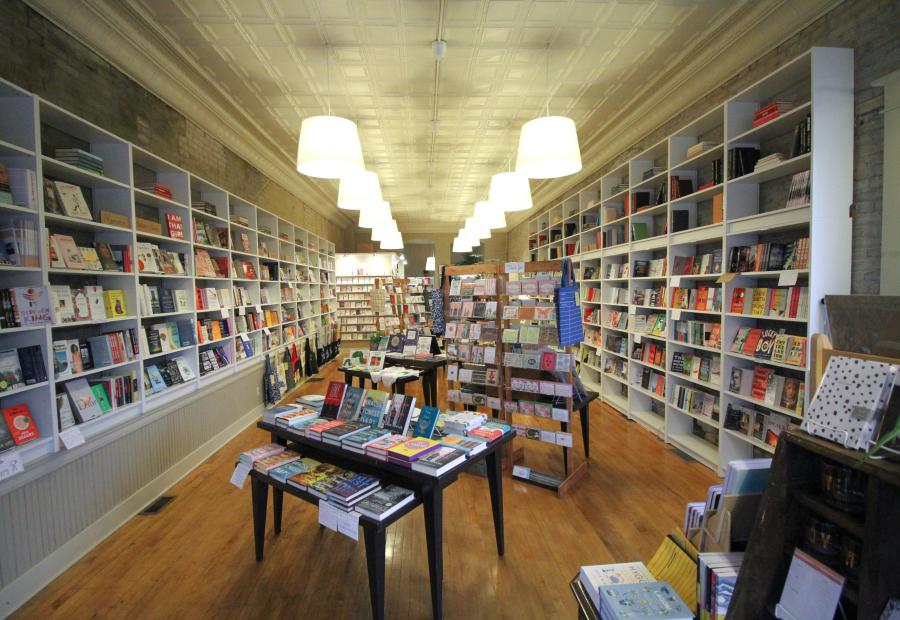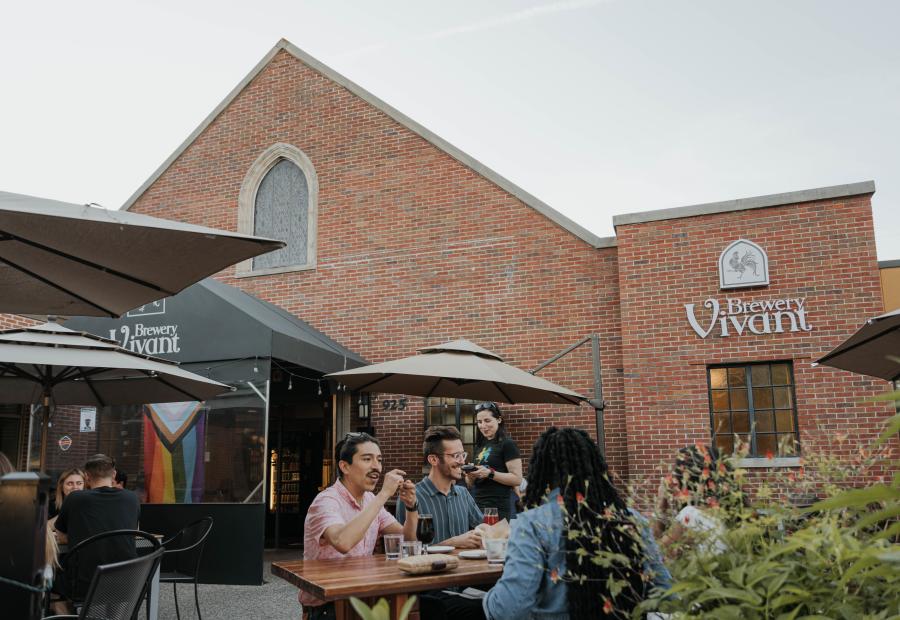 Start your Sunday shopping around Cherry Street. Stop into Books and Mortar and grab lunch at Brewery Vivant.
Photo by Experience Grand Rapids
Sunday
Cherry Street
Another favorite for shopping is Cherry Street, which is a growing street for retail and beyond. They have a great variety of shops so you will find treasure no matter what you are looking for.
If you're looking to update your wardrobe or find the perfect accessory, Cherry Street hosts the perfect row of stores. Stop in to Adored Boutique where you can find brands from around the globe. Your money will be put to good use, Adored is committed to donating a minimum of 15% of profits to organizations they support. Across the street, make sure to stop into Covet Leisure for great on-trend clothing and accessories. Speaking of accessories, if you're on the hunt for a unique bag or piece of jewelry, Iris Boutique is a must! Owned by a former Wardrobe Stylist, the store is always full of unique finds. 
Continue your shopping stroll by wandering through the indie bookstore Books and Mortar for a new read. If you are more in a home or gift mood, Commune right across the street is one of the most beautifully merchandised stores in Grand Rapids. It's hard to leave there empty handed! For the children in your life, Cherry Street is also home to Hopscotch Children's Store where you will find anything from an educational toy to a cute onesie.
If you're hungry after a day of shopping, dine at Grove, Brewery Vivant, maru, KCM, or The Green Well. If you are searching for a bottle of wine to bring home, visit Cherry Hill Market or Leon and Son.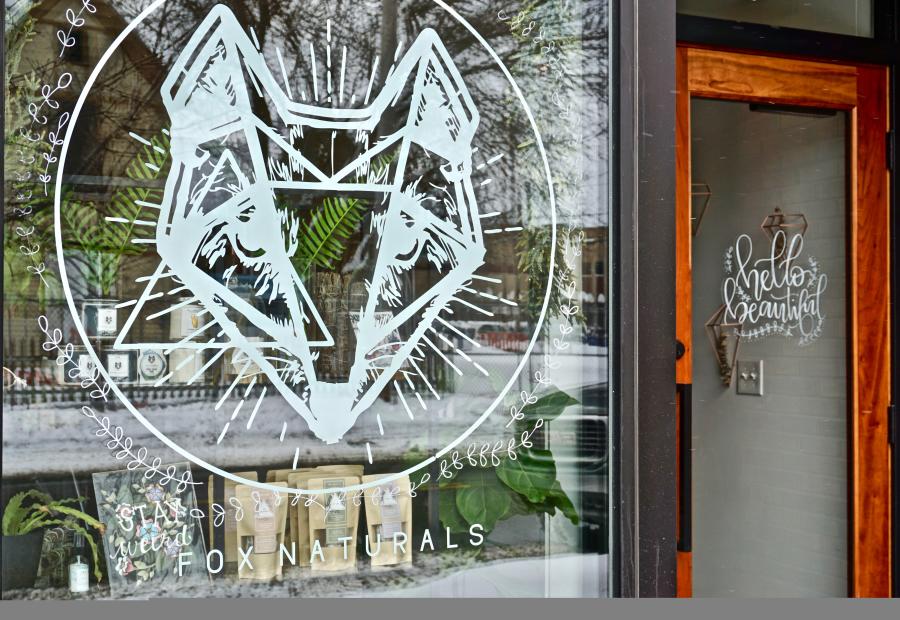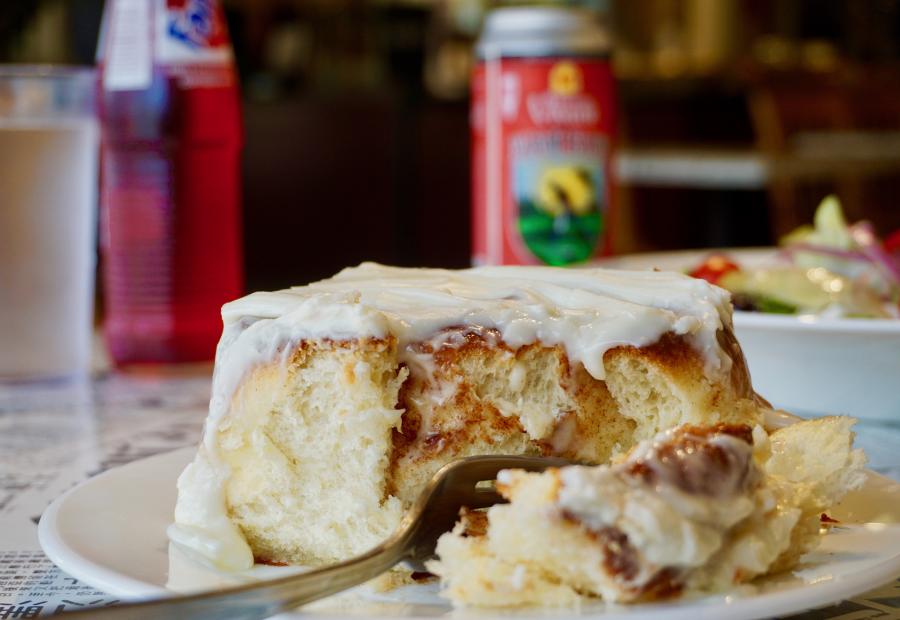 Keep busy exploring Grand Rapids with shops, restaurants, bakeries, coffee shops, and much more.
Photo by Experience Grand Rapids
I hope this list helps you shop, eat, drink, and play locally throughout your weekend. What are a few of your favorite places to go in town that I need to try?