When it comes to shopping in Grand Rapids, the variety of options can leave even the best shoppers wondering where to start. As a Grand Rapids native, one of the most commonly asked questions that I receive from out of town guests is "Where do I need to shop, and while I'm shopping, where can I eat?" 
With that in mind, here is a four-day guide to help jump-start any of your Grand Rapids adventures. I have included some of my favorite local spots for dining, activities, and soaking in all the best this city has to offer!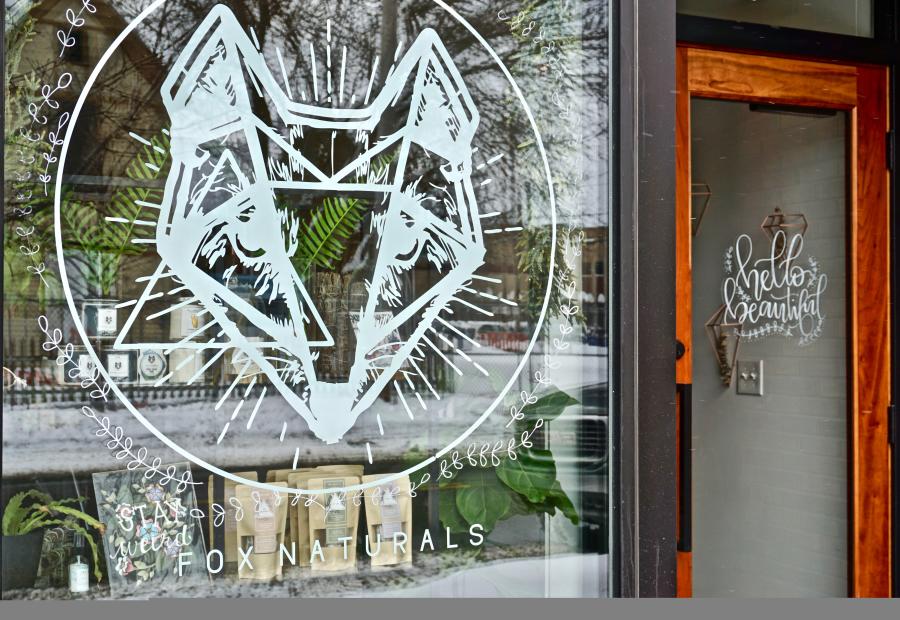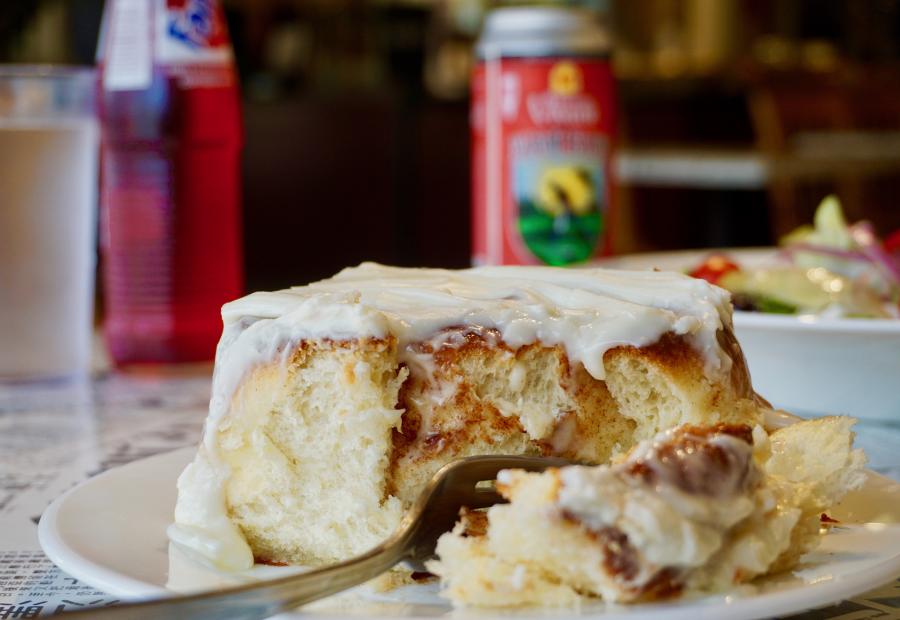 Keep busy exploring with Wealthy Street's shops, restaurants, bakeries, coffee shops, and much more.
Photo by Experience Grand Rapids
Thursday
Wealthy Street
While Wealthy Street has become a dining hotspot, there are also some great shopping options on this bustling stretch of the street in the Uptown neighborhood. The Counting House provides a cozy, well-curated shopping experience by carrying everything from charming baby gifts to the latest fashion accessories. Right across the street is Grand Rapids staple Lee and Birch which is known for women's fashion. 
If you travel up the street, you will find gourmet foods, beverages, and dining accessories at Art of the Table; delightful chocolate at Mokaya; clothing, leather, and outdoor accessories at Mercy Supply; and cruelty-free, locally-made makeup, and personal care products at Fox Naturals. 
After an afternoon of wandering up and down the street, make a pit stop at Donkey Taqueria, The Winchester, Zivio, Elk Brewing, Wealthy Street Bakery, or Electric Cheetah for a bite to eat. If you're just looking for a caffeine pick me up, Squib Coffee and Wine Bar, The Sparrows Coffee & Tea & Newsstand, Rowster Coffee, and Outside Coffee Co all call Wealthy Street home.
There are also plenty of other shopping options throughout the Uptown neighborhood if you're looking to explore even more.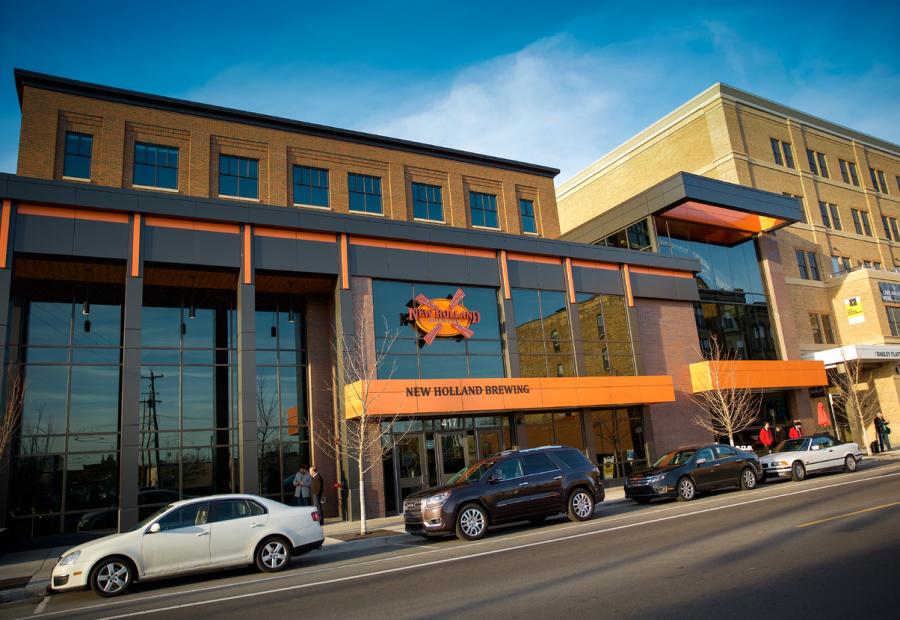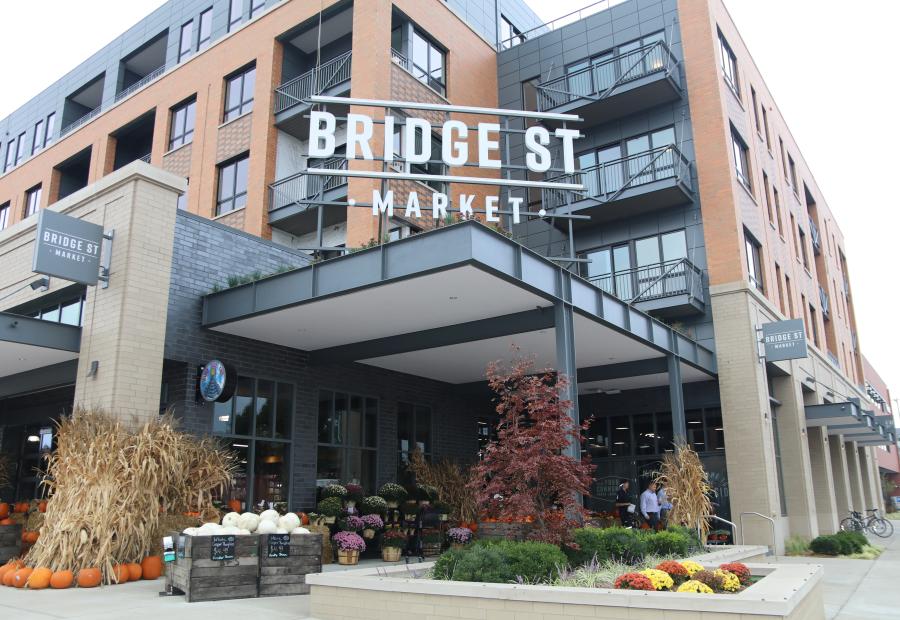 Shop where you eat at West Side hotspots like The Knickerbocker and Bridge Street Market.
Photo by Experience Grand Rapids
Friday
West Side Neighborhood
If you're looking for an evening on the town with some shopping on the side, the West Side is your answer. This region continues to develop and offer more options for residents and visitors alike. The Mitten State on Bridge Street offers all the mitten related gear you could ask for. While this shop is known for their graphic tees, shoppers can also purchase Michigan themed apparel, drinkware, and accessories. 
Other great shopping options reside in unexpected places. The Knickerbocker has an impressive merchandise section for the most loyal beer drinkers. Bridge Street Market is another fun shopping destination. Aside from what you would expect from this neighborhood market, it also has a great gift and floral section to wander. 
There are some delicious dining and nightlife options for your night on the town in this neighborhood. Some local favorites are Butcher's Union, Ando Sushi + Bar, and newcomer Fratelli's Kitchen & Bar. For after-dinner drinks, head to Jolly Pumpkin, The Sovengard, Anchor Bar, or O'Tooles.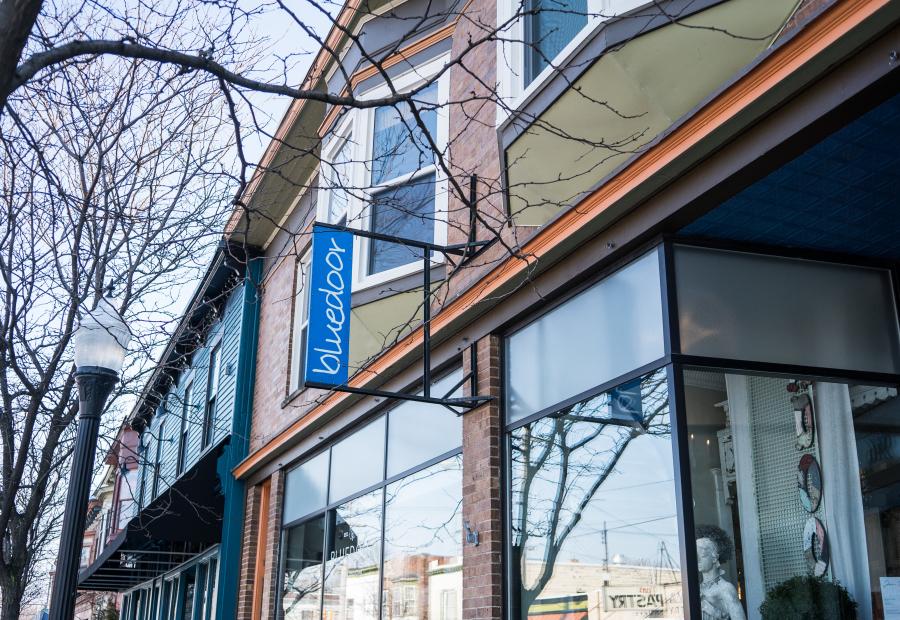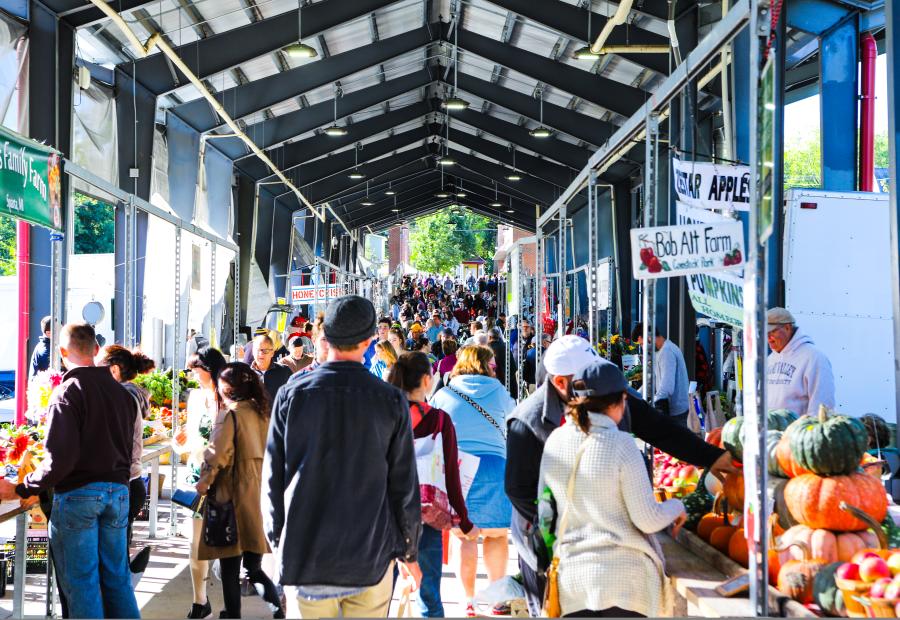 Start your Saturday shopping around Fulton Street. The Farmers Market is available year-round.
Photo by Experience GR (Taken by Bree Girard)
Saturday
Fulton Street
There's nothing like a slow morning exploring Fulton Street. Grab a coffee at Madcap or Stovetop Roasters and embark on some great shopping to start your day. 
If you are on the hunt for some unique finds, you won't want to miss Bluedoor: A Home Collective specializing in lovely antique finds, Pathway Market which focuses on great vintage finds and consignment sales, or Urban Exchange, a clothing consignment shop. 
If you're in the market for fun and unique items for your living space, head up the street to Modrn GR, a home furniture, art, and accessories boutique.
After treasure hunting, stop into Danzon Cubano or Schnitz Deli for lunch. If you're looking to cook instead of dining out, stop by the Fulton Street Farmer's Market for fresh, local ingredients. The farmer's market is year-round, and you'll find everything from locally-grown food to flowers and homemade goods.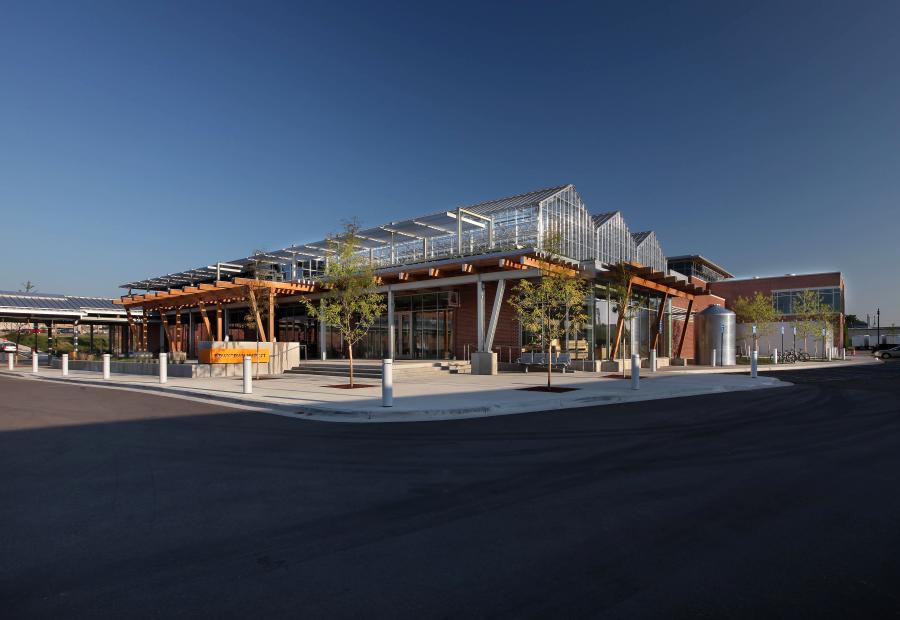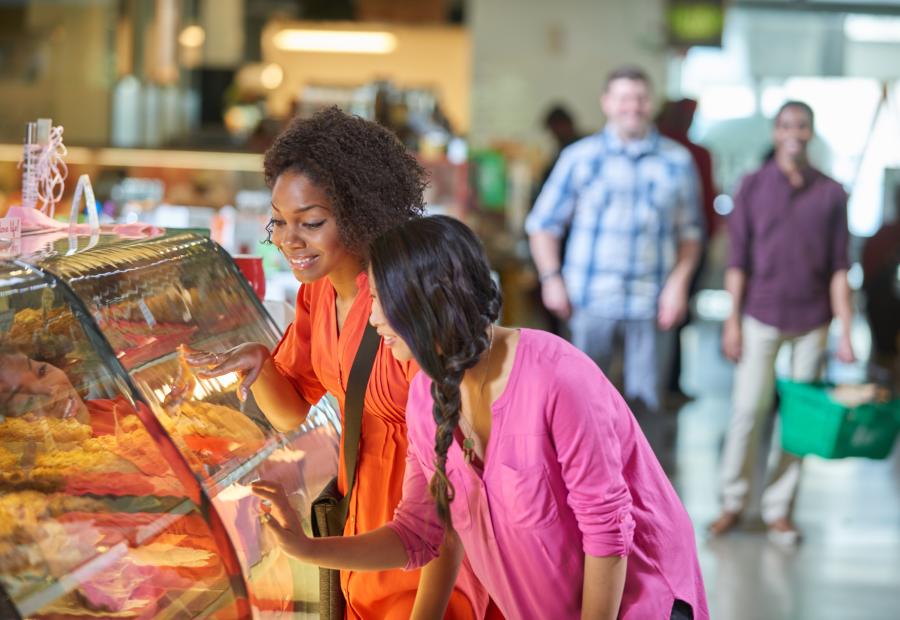 Wrap up the weekend at the Downtown Market for shopping, a meal, and dessert all in one spot.
Photo by Grand Rapids Downtown Market
Sunday
Downtown Market
If you're looking for a one-stop shop, look no further than the Downtown Market. There are several specialty vendors inside, making it a great place to pick up some artisanal cheeses or a bottle of wine from Aperitivo.
The market also offers various unique shopping experiences throughout the year from the Vintage Market, which features handmade goods from local artists. 
If you're looking for a great meal, there are a number of delicious options. Enjoy Social Kitchen's legendary fries, Slows' mouthwatering barbeque, RAK's inventive Thai food, Fish Lads' seafood, or tacos from Tacos El Cunado. If you would like a beverage while you wander, stop at Madcap's Downtown Market location for a cup of joe. These are only a few of the options available at the Downtown Market, so be sure to explore before you make up your mind!
Whether you're looking for a four-day staycation in your own hometown to visit all of your favorite spots or planning a weekend getaway to Grand Rapids, I hope this provides some inspiration for a fun-filled weekend of shopping.