Grand Rapids is a destination like no other - one on the leading edge of art, culture, dining and nightlife. Minutes away from world-class beaches and a lake so vast it feels like the edge of the world. From a hip and friendly downtown to an endless array of outdoor activities, Grand Rapids offers all sorts of ways to keep your group engaged and delighted for three days (and longer!).
Day One: Art
You'll get a sense of the city's internationally-renowned art scene on day one of your GR itinerary.
Morning Activities
After breakfast at your hotel, take a guided tour of downtown's extensive public art collection. Hop on the GR Beer Trolley for motorized transportation or lace up your sneakers for a walking tour led by Grand Rapids Running Tours. (1 - 1½ hours)
Next, visit the Grand Rapids Art Museum, which is fronted by one of the city's most significant public artworks – Ecliptic by Maya Lin, famed for her design of the Vietnam Veterans Memorial in Washington, DC. The Museum is home to a permanent collection of more than 6,000 works of art dating from pre-history to the 20th century. It also hosts rotating shows ranging from the nation's finest touring exhibitions to showcases for significant Michigan artists. The Museum building itself is a work of art, named one of the world's six best new buildings of 2007 by Newsweek magazine. (1½ - 2 hours)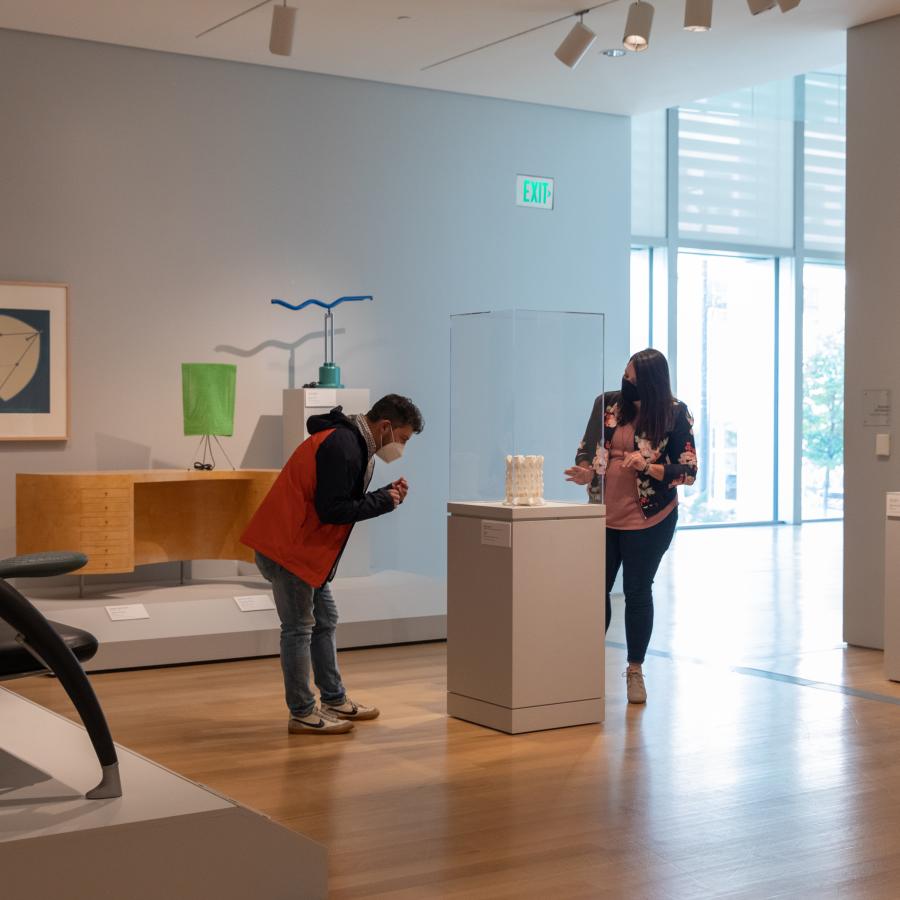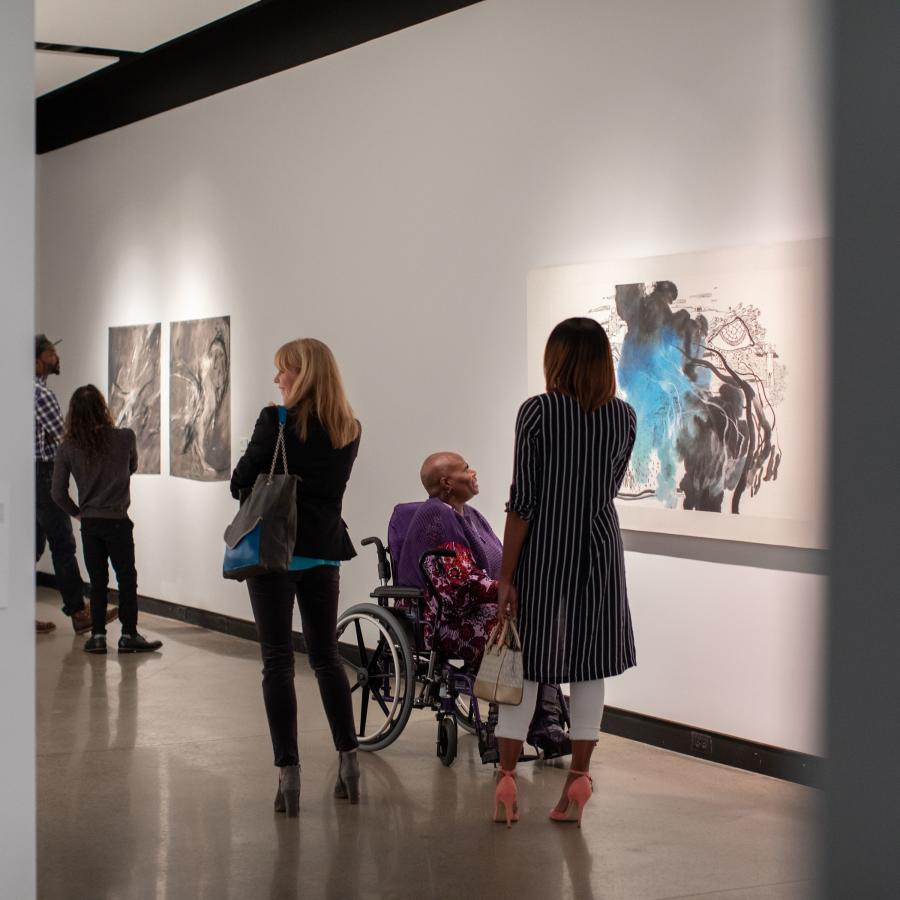 The Grand Rapids Art Museum (left) and the Urban Institute for Contemporary Arts (right) are great stops in our art tour of Grand Rapids.
Photo by Photo: Experience Grand Rapids
Lunch
Every member of your group will find something to enjoy at the Grand Rapids Downtown Market, which houses 20+ diverse restaurants and artisan food vendors under one spacious roof. After your meal, you can shop the Market for food staples and gifts, and visit the rooftop greenhouse. (1½ - 2 hours)
Afternoon Activities
Stay downtown to visit the Urban Institute for Contemporary Arts (UICA), a museum dedicated to the art of today. Operated by and adjacent to the Kendall College of Art and Design of Ferris State University, UICA presents compelling, thought-provoking exhibitions both inside and outside its historic Beaux Arts-style building. An onsite gift shop carries an array of unique gifts and wares. (1 - 1½ hours)
Group members can indulge their inner Picasso with a paint-and-sip class at downtown's Brush Studio. The Studio Bar offers a variety of beverages – including wine, beer, soda and bottled water – to help fuel creativity. Members can bring their paintings back home with them as a one-of-a-kind keepsake from their Grand Rapids trip. (2 hours)
Dinner
Our day-one dinner recommendation is San Chez, a downtown tapas bistro. San Chez offers a blend of authentic European, Mediterranean and Latin cuisine in a fun, laid-back and artful atmosphere. Craving something different? These restaurants reflect the incredible range of our culinary offerings – and they can all seat groups of 55 or more!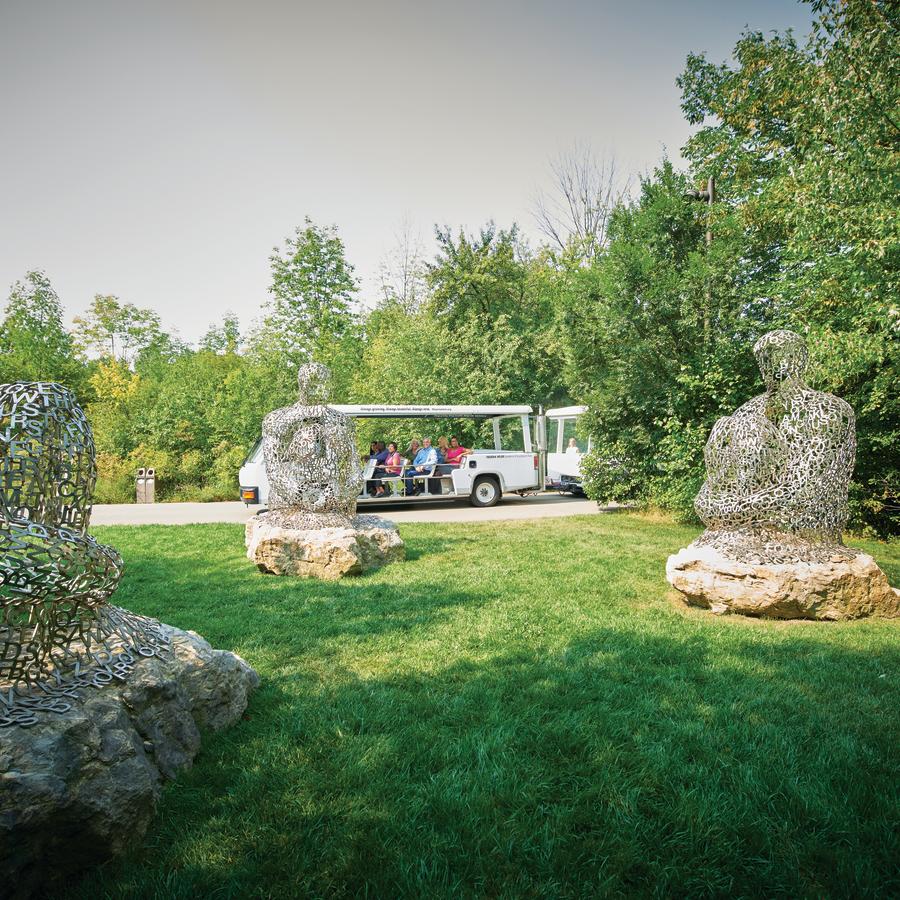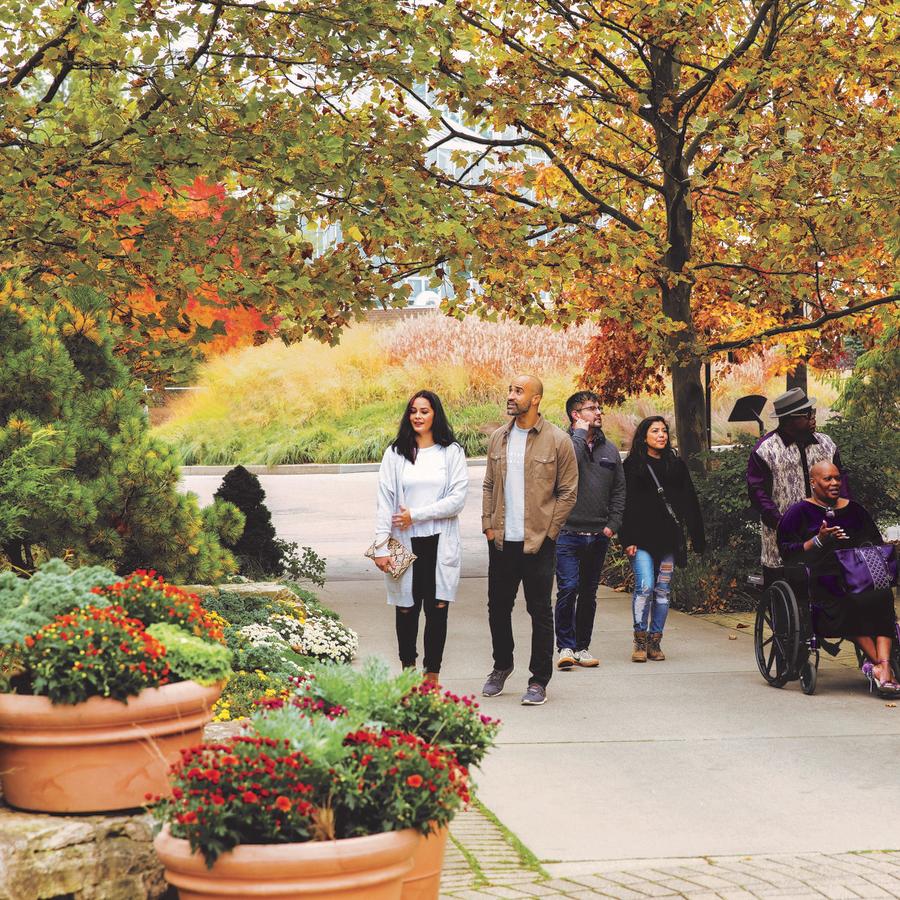 Visit the Frederik Meijer Gardens & Sculpture Park to view a beautiful intersection of art and nature.
Photo by Experience Grand Rapids
Day Two: Gardens and Farms
Greater Grand Rapids is a modern metropolis that boasts more than one million residents – but it's also one of the nation's premier growing regions. Day two of your GR itinerary explores the greener side of the city.
Morning Activities
Follow breakfast with a trip to the St. Francis of Assisi Sculpture Garden. Picturesque wooded trails, lined with hand-carved benches, pass along beautifully crafted bronze sculptures inspired by the life of the much-loved saint. It's a quiet, meditative start to the day. (1 hour)
Next stop is Frederik Meijer Gardens & Sculpture Park, #45 on the list of the world's most visited art museums. This 158-acre oasis in the city features breathtaking botanic gardens and more than 200 works of art by world-renowned sculptors. A tram takes visitors on nature trails through meadows and woods as guides provide information on sited sculptures – such as the magnificent 24-foot-tall American Horse inspired by the work of Leonardo da Vinci. Interior spaces include Michigan's largest tropical conservatory, arid and Victorian gardens, art galleries and a gift shop. (1½ - 2 hours)
Lunch
Enjoy a convenient lunch in the James & Shirley Balk Café at Frederik Meijer Gardens & Sculpture Park. The globally inspired menu emphasizes local products and changes with the seasons to offer always-fresh, always-delectable sandwiches, salads and small bites. The beverage list includes a selection of Michigan craft beers. Guests can sit indoors or out. (1 hour)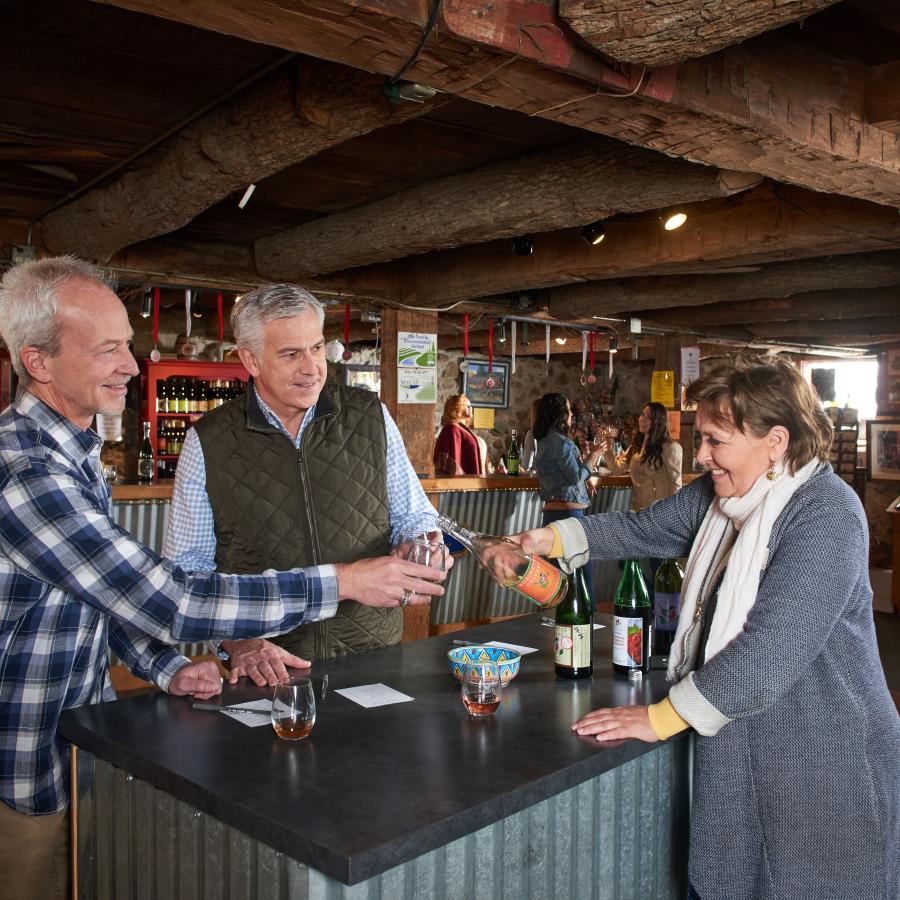 Wine Tasting at Robinette's Apple Haus & Winery.
Photo by Experience Grand Rapids
Afternoon Activities
Nearby Robinette's Apple Haus & Gift Barn is next on the itinerary. This family-owned and operated fruit farm offers a market, cider mill, winery and bakery with delicious homemade baked goods. Its century-old gift barn is stocked with fine collectibles as well. (2 hours)
Now it's out to The Fruit Ridge – a topographical land feature regarded as one of the world's prime fruit-growing regions – for a visit to Ed Dunneback & Girls Farm Market. This fifth-generation family operation offers fresh-picked produce, sweet treats, Michigan-made products and unique gifts. The family's Pink Barrel Cellars crafts beer, wine and hard cider you can enjoy on site in spacious indoor and outdoor seating areas. (1 hour)
Dinner
Noto's is an excellent choice for your day-two dinner. Family-owned since 1982, this elegant spot with old-world charm features a variety of Italian favorites, an extensive wine list and a large banquet facility for groups. Browse our list of more group-friendly restaurant options.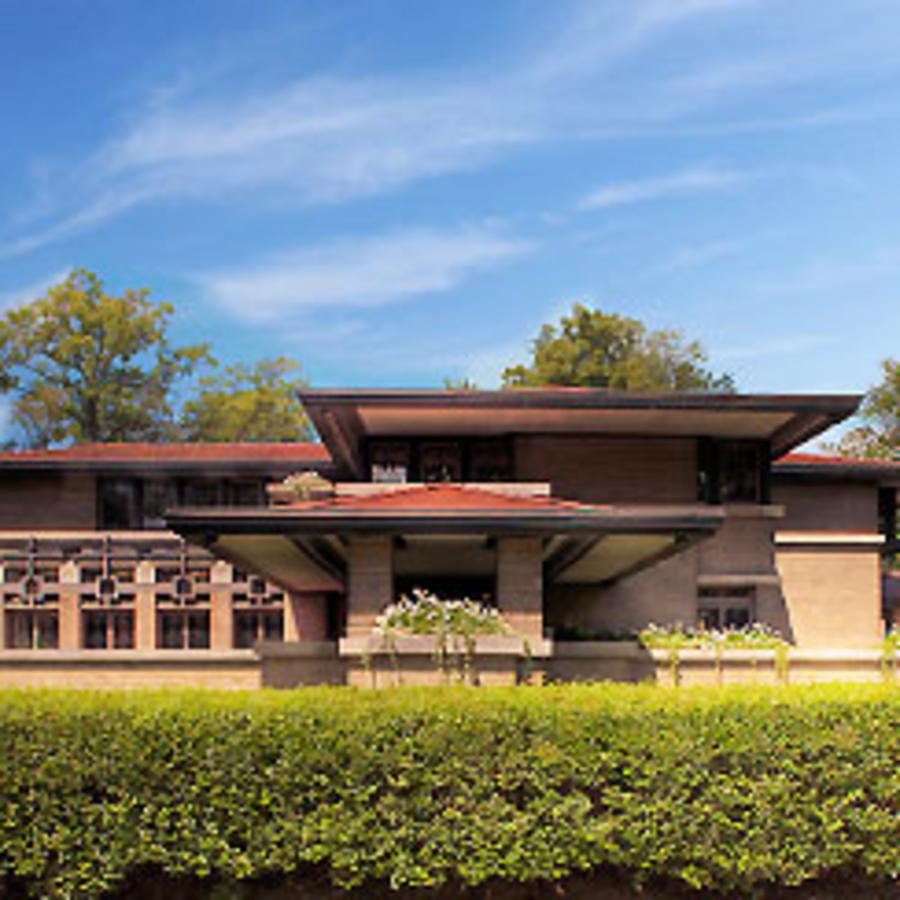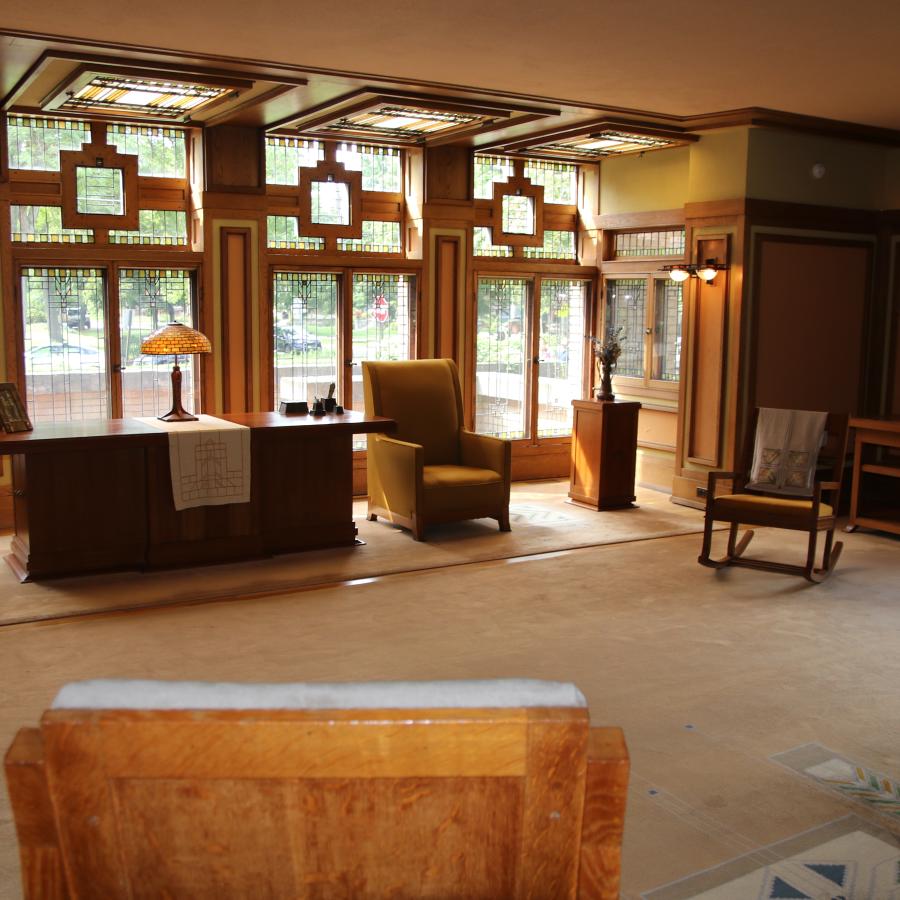 The Meyer May House, a Frank Lloyd Wright-designed house, was built in 1908-09.
Photo by photo courtesy of Steelcase
Day Three: History
The recorded history of the Grand Rapids area stretches back two millennia and reflects the contributions of many diverse peoples. Your day-three itinerary introduces you to some of our historical high points.
Morning Activities
Join Tours Around Michigan for a guided walking or driving tour of Heritage Hill, a nationally recognized historic district embracing 1,300 homes built from the 1840s to the 1920s, reflecting more than 60 architectural styles. Many of the most elaborate structures were commissioned by lumber barons who prospered from 1860-1910, when Michigan was the nation's leading lumber-producing state. (1½ hours)
Finish your swing through Heritage Hill with a guided tour of one the district's most significant structures – the Meyer May House, a Frank Lloyd Wright-designed house built in 1908-09. Considered one of the finest examples of Wright's Prairie School era, the house has been meticulously restored and maintained by Steelcase, an international office furniture company based in Grand Rapids. (1½ hours)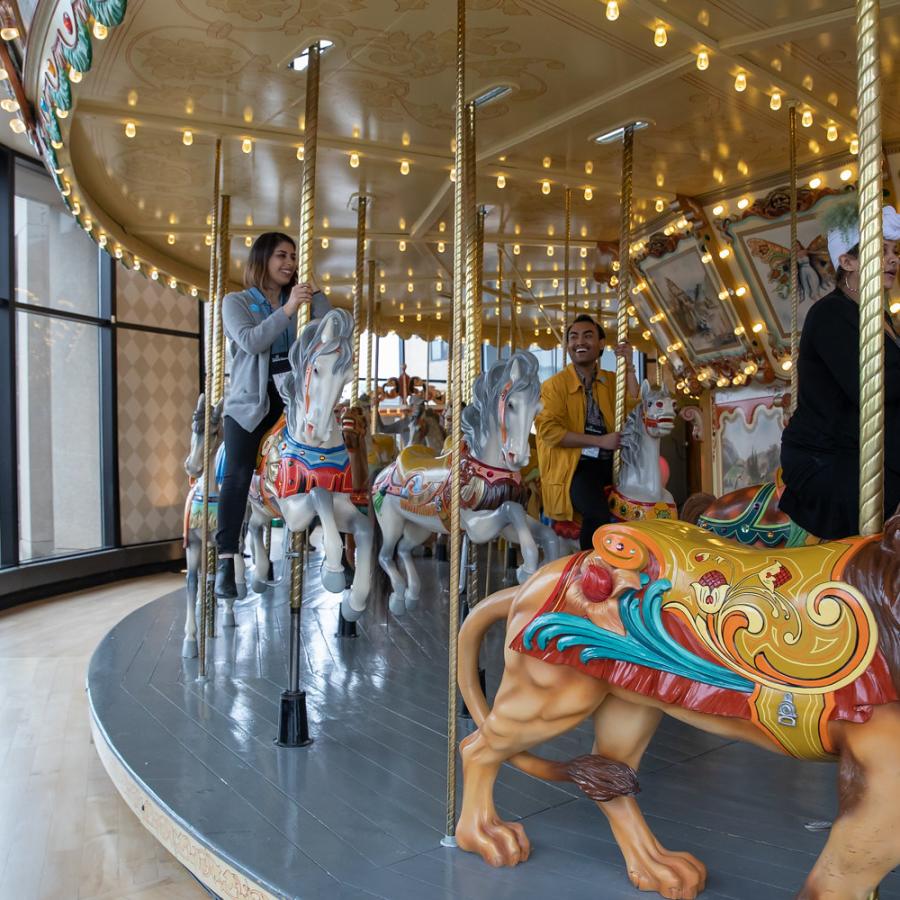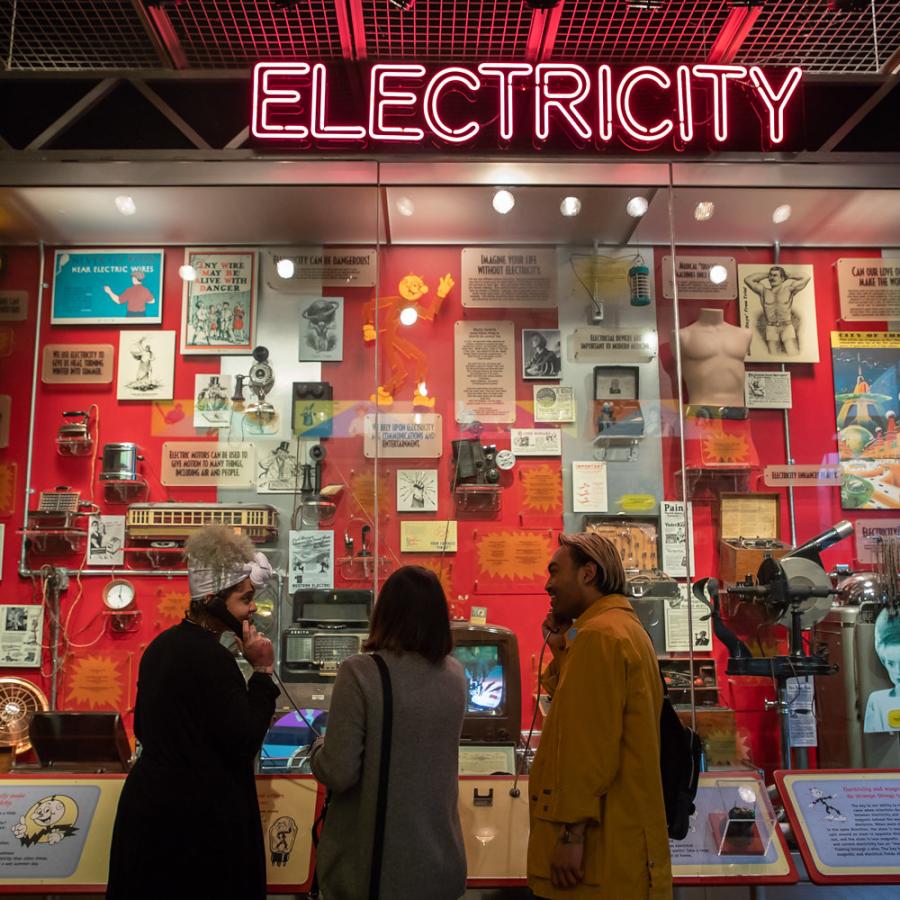 Enjoy an interactive historical and cultural experience at the Grand Rapids Public Museum.
Photo by Mod Bettie
Lunch
Enjoy your mid-day meal at Bistro Bella Vita, a downtown dining spot offering modern French and Italian cuisine prepared from scratch with farm-fresh ingredients. A mainstay of "Best Restaurants in Grand Rapids" lists since it opened in 1997, Bistro Bella Vita features an extensive menu and beverage list sure to please every member of your group.
Afternoon Activities
Continue your excursion with a tour of the Grand Rapids Public Museum, downtown on the riverfront. This state-of-the-art entertainment/education center features interactive history and natural science exhibitions. Visitors will marvel at the region's furniture-making tradition as well as the culture of Native Americans. Ride a restored 1928 carousel and experience life a century ago on the "Streets of Old Grand Rapids." (2 hours) 
Just several hundred yards away is the Gerald R. Ford Presidential Museum, the next stop on your journey through history. "America's Most Entertaining Presidential Museum" honors the life and times of the 38th president of the United States, a longtime Grand Rapids resident. Fascinating exhibits include an interactive replica of the White House Oval Office and a multimedia simulation of the typhoon that struck the aircraft carrier on which Ford served during World War II. You can pay your respects to the President and First Lady Betty B. Ford, who are buried on the grounds of the Museum. (1½ hours)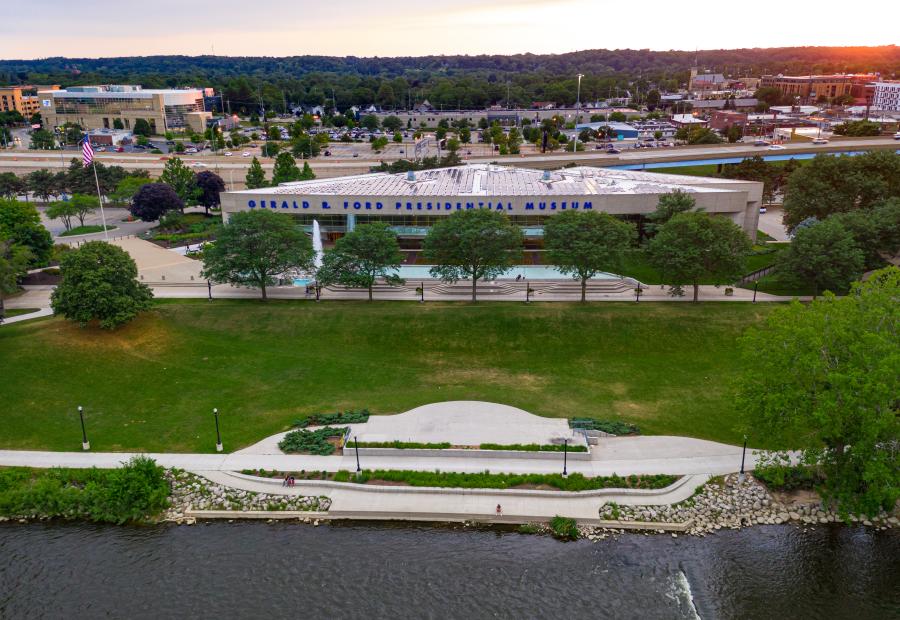 Check out the fascinating exhibits the Gerald R. Ford Presidential Museum has to offer.
Dinner
Leo's is our recommendation for your day-three dinner. Repeatedly voted the best seafood restaurant in Grand Rapids, this downtown eatery sources fresh-quality ingredients to craft exquisite seafood dishes, classic non-seafood cuisine and decadent desserts. It also serves an extensive variety of curated wines, craft cocktails and local craft beers. Not in the mood for seafood? You can find other group-friendly restaurants here. 
After Dinner
Top off the day (and your trip) with a cruise on the Grand Lady Riverboat, a two-tier boat constructed in the style of the paddlewheel steamboats that served communities along the Grand River during the 1800s. Your narrated cruise will point out historic landings and town sites, and bar service is available. It's a perfect cap to your Grand Rapids trip!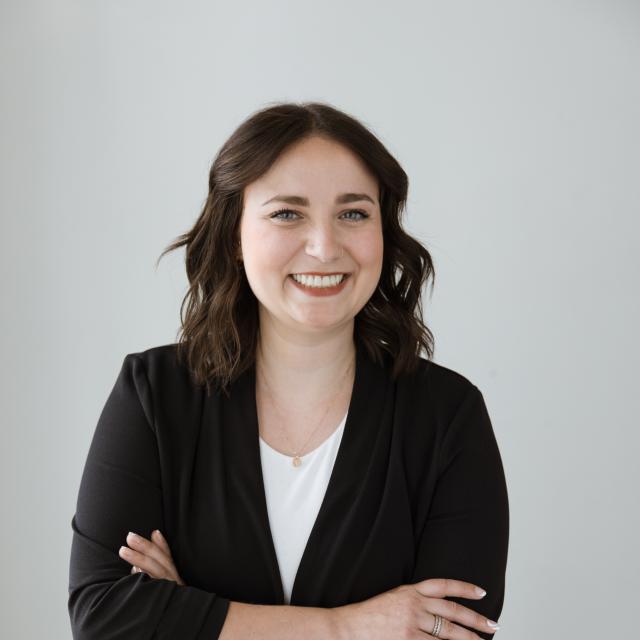 Contact Us
For complimentary assistance planning your itinerary or making travel arrangements, contact Britny Avery.
Contact Britny