Grand Rapids is a destination like no other: On the leading edge of art, culture, dining, and nightlife. Minutes away from world-class beaches and a lake so vast it feels like the edge of the world. From a hip and friendly downtown to an endless array of outdoor activities, Grand Rapids will surprise, excite and delight you!
Day One
A city on the leading edge of art, cuisine and culture, yet distinguished by such small-town virtues as friendly people and safe, clean streets. It's the coolest hotspot for your next trip!
Grand Rapids has the perfect place for you to stay, whether you want chic, cozy, brand name, budget, or anything in between.
Check into hotel.
Enjoy a dinner cruise aboard the Grand Lady Riverboat. Cruise along the Grand River just like the paddlewheel steamboats did during the 1800's.
Day Two
Breakfast at the hotel.
Experience the Frederik Meijer Gardens & Sculpture Park (one of the world's 100 most-visited museums). A year-round botanic garden and sculpture park, featuring indoor and outdoor gardens, nature trails and boardwalks, more than 100 magnificent sculptures by renowned artists, special exhibits and more! The Gardens offers guided tours, narrated tram tours. The tram tour includes the Sculpture Park, Michigan Farm Garden, and The American Horse Sculpture.
Enjoy lunch at the Taste of the Gardens Café, with its dazzling new ceiling sculpture by renowned glass artist Dale Chihuly.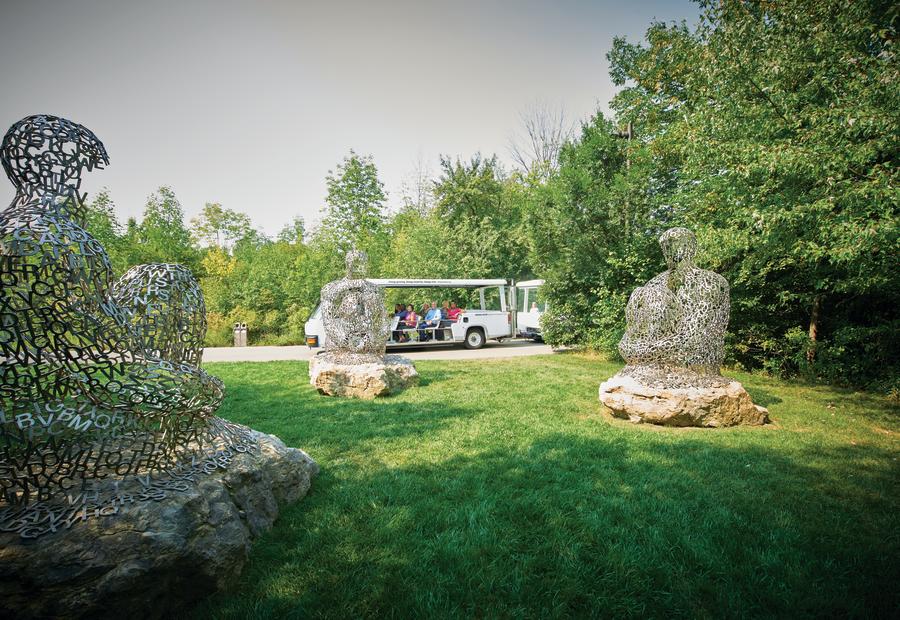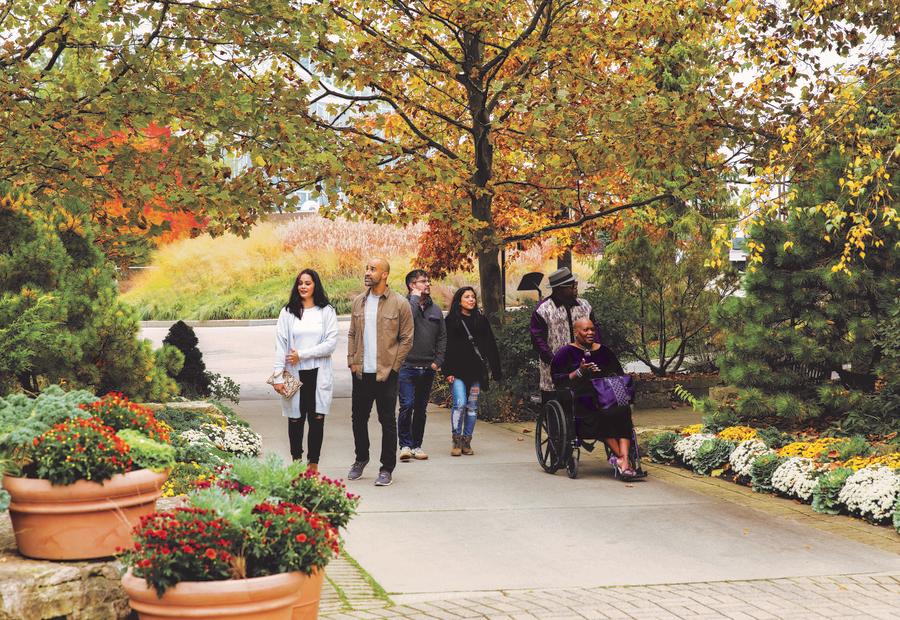 Frederik Meijer Gardens & Sculpture Park
Photo by Experience Grand Rapids
After lunch, visit Robinette's Apple Haus & Gift Barn, a family owned and operated fruit farm market, cider mill, bakery and gift barn. Enjoy wine tasting and an afternoon snack.
Visit the Gerald R Ford Presidential Museum, experience American's most entertaining presidential museum. Attend a White House State Dinner, step inside the Oval office and see the original Watergate burglar tools. Smithsonian-caliber changing exhibits. The Gerald R. Ford Presidential Burial Site is on the grounds of the Gerald R. Ford Presidential.
One of the nation's top culinary schools is located in Grand Rapids - and you can taste its influence in the range and quality of restaurants here. Homegrown eateries and brand-name franchises. Sophisticated four-star cuisine and creative casual fare. Classic American comfort food and popular ethnic dishes. We serve it all up with an extra-large helping of hospitality! We will assist you in finding the right place to enjoy wonderful cuisine.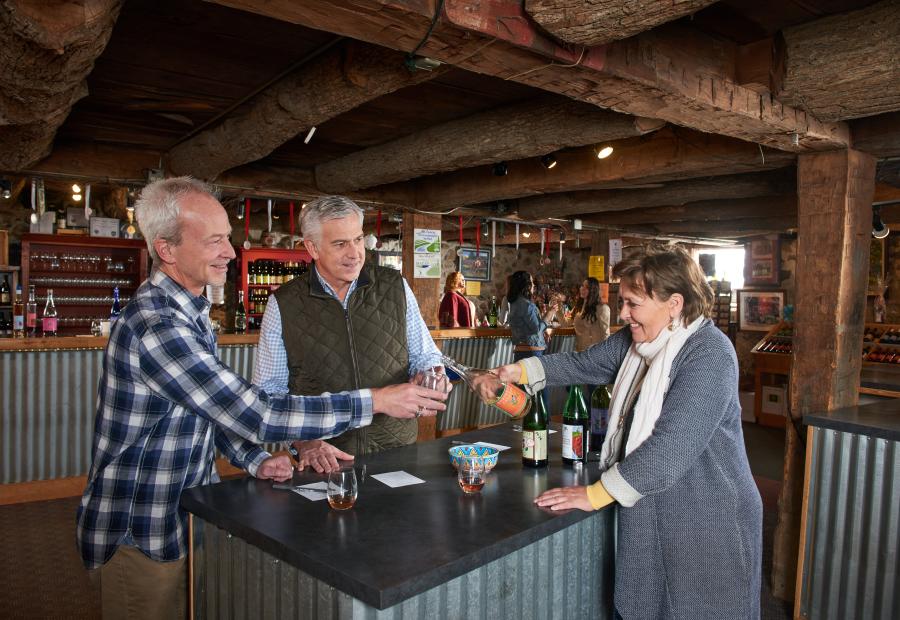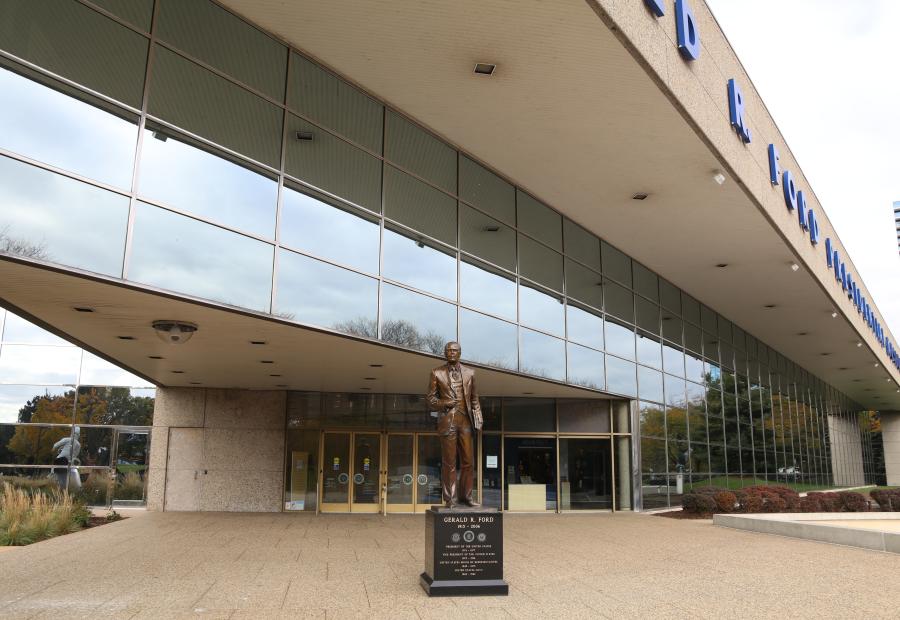 Wine Tasting at Robinette's Apple Haus & Winery and Gerald R. Ford Presidential Museum
Photo by Experience Grand Rapids
Day Three
Breakfast at hotel.
Start off the day with a city tour of Heritage Hill Historical District, a nationally recognized historic district embracing over 60 architectural styles from early Victorian gingerbread to the designs of Frank Lloyd Wright.
Step back in time at the Grand Rapids Public Museum. This state-of-the-art entertainment/education center features interactive history and natural science exhibitions. Visitors will marvel at the region's furniture-making tradition. Ride a 1928 carousel and experience life a century ago on the "Streets of Old Grand Rapids."
Depart Grand Rapids.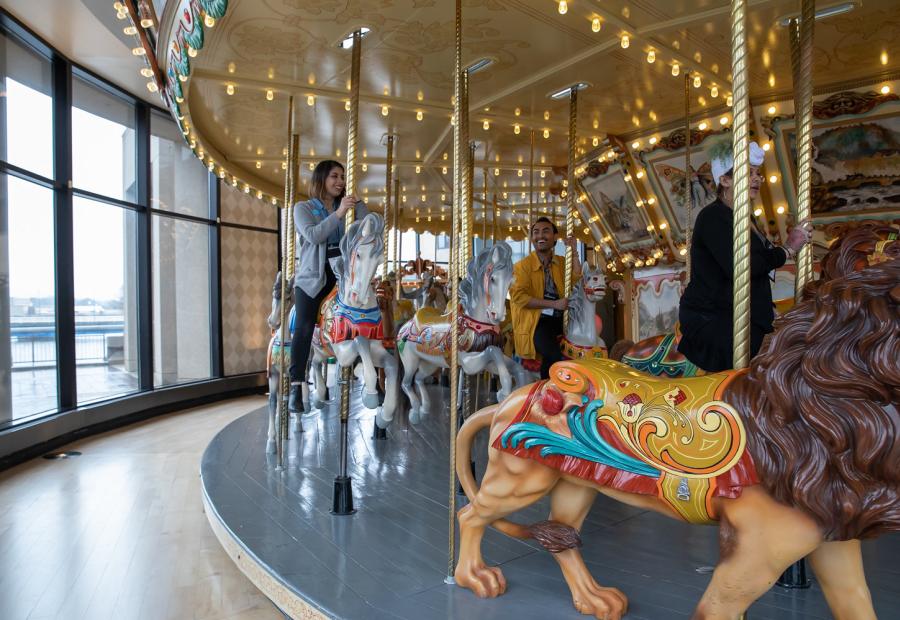 Grand Rapids Public Museum
Photo by Mod Bettie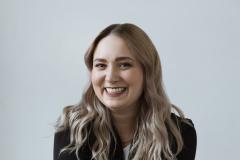 Contact Us
For complimentary assistance planning your itinerary or making travel arrangements, contact Britney Avery.
Contact Britny