Tour Grand Rapids Public Museum downtown on the riverfront. This state-of-the-art entertainment/education center features interactive history and natural science exhibitions. Visitors will marvel at the region's furniture-making tradition as well as the culture of Native Americans. Ride a restored 1928 carousel and experience life a century ago on the "Streets of Old Grand Rapids." (2 hours) 
Next stop, Heritage Hill Historic District, a nationally recognized historic district embracing over 60 architectural styles from early Victorian gingerbread to the designs of Frank Lloyd Wright. Various homes built around the turn-of-the-century are available for guided tours. (1½ hours)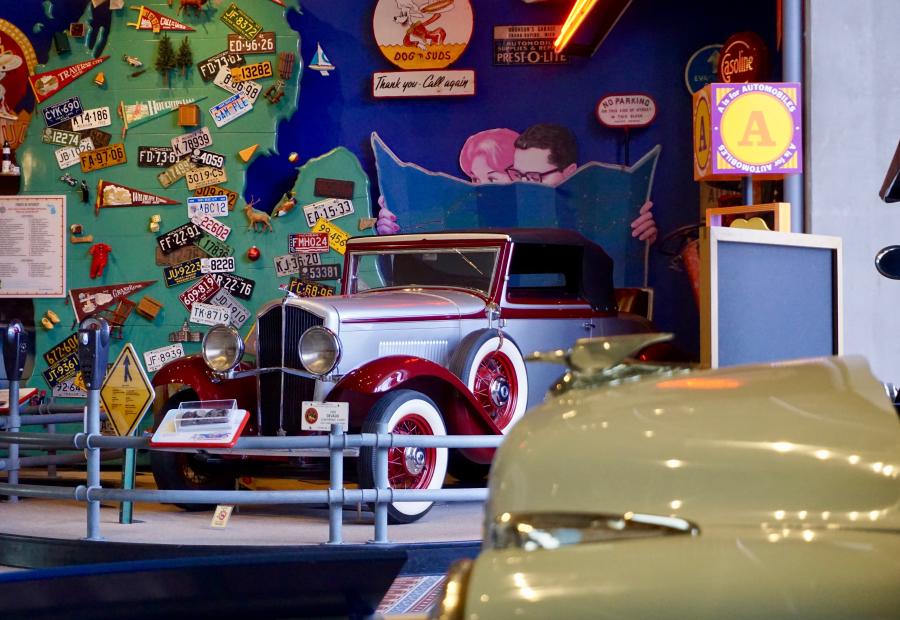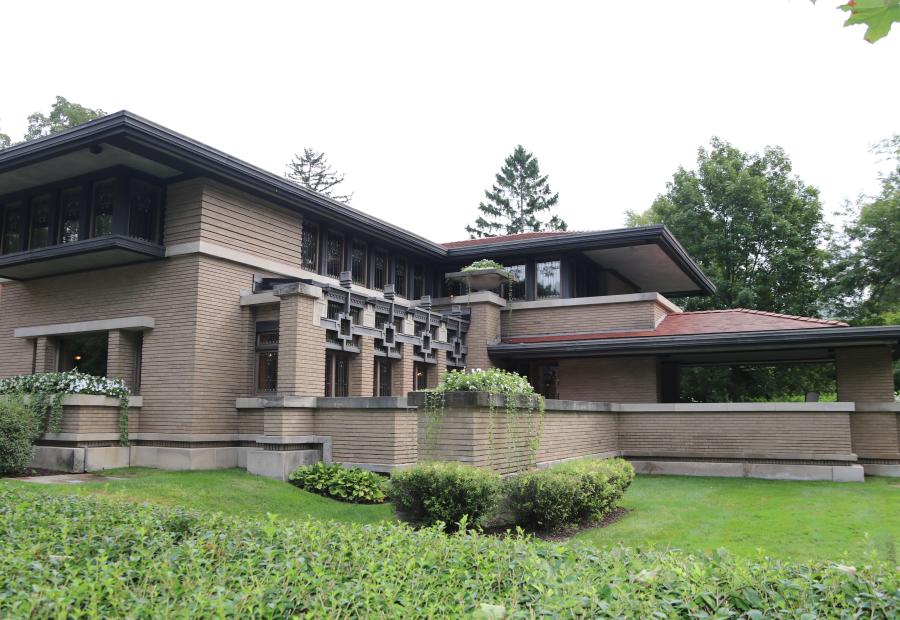 The Grand Rapids Public Museum and the Meyer May House.
Photo by Brian Craig for Experience Grand Rapids
Enjoy lunch at Bistro Bella Vita for French Provencal cuisine combined with a "taste of Italy." (1 hour)
Next stop is Gerald R. Ford Museum. Following a $5 million renovation, the nation's most entertaining presidential museum doesn't just show you history, it puts you in the middle of it. Attend a White House State Dinner, see a Smithsonian-caliber temporary exhibit and eavesdrop on an eventful day in the Oval Office. (1½ hours)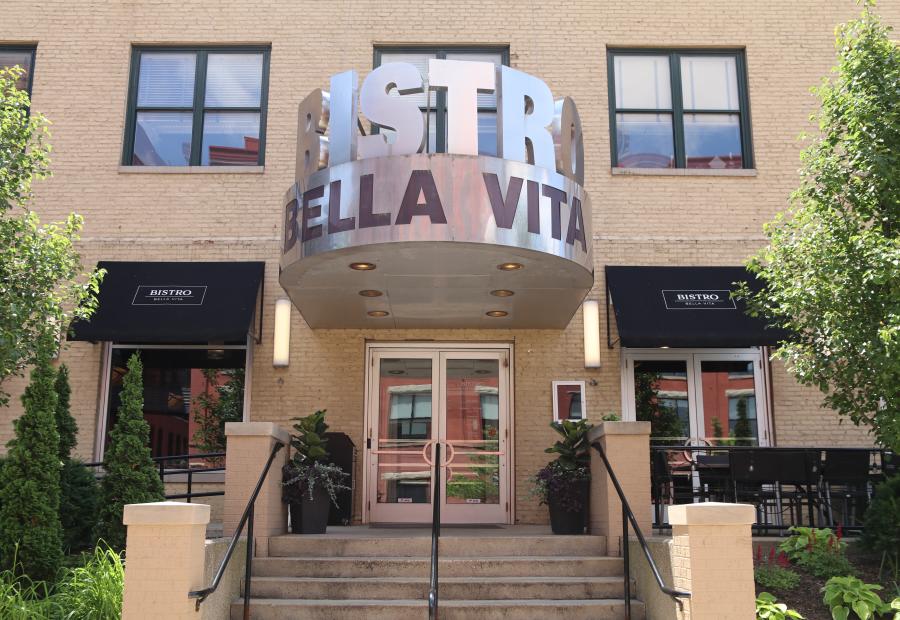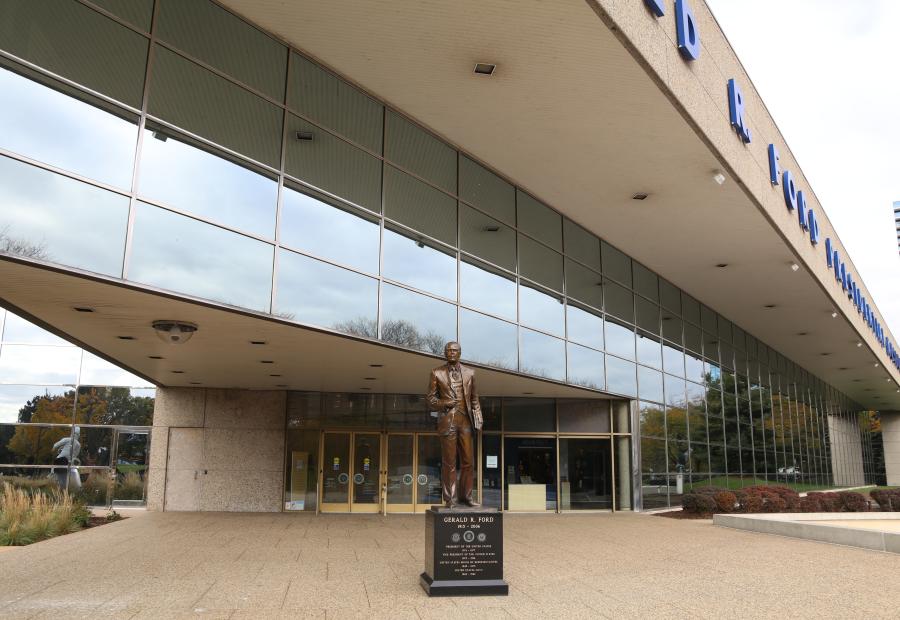 Bistro Bella Vita and the Gerald R. Ford Presidential Museum
Photo by Experience Grand Rapids
Visit Frederik Meijer Gardens & Sculpture Park, a 158-acre botanic garden and sculpture park featuring Michigan's largest tropical conservatory. Its magnificent 24-foot-tall American Horse inspired by the word of Leonardo da Vinci  is the centerpiece of a sculpture collection that includes more than 200 works by world-renowned artists. The conservatory has more than 200 exotic plant species, waterfalls and streams with barrier-free pathways. Also showcased is an arid garden, Victorian garden and art galleries. A tram takes visitors on nature trails through meadows and woods. Gift shops and a café are also on site. (1½ - 2 hours)
After the Gardens, stop at Robinette's Apple Haus & Gift Barn. This family-owned and operated fruit farm market offers a cider mill, winery and bakery with delicious homemade baked goods. Its 118-year old gift barn features fine collectibles. (1 hour)
To top off the day, ride the Grand Lady Riverboat with its narrated Grand River cruise pointing out the landings and town sites of the 1800s. Dinner is served on board. (2 hours)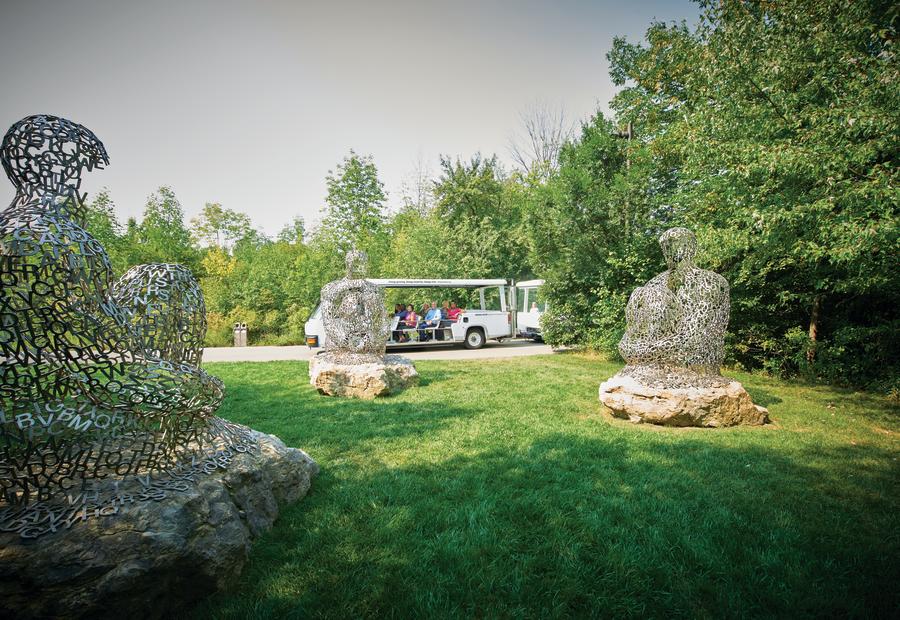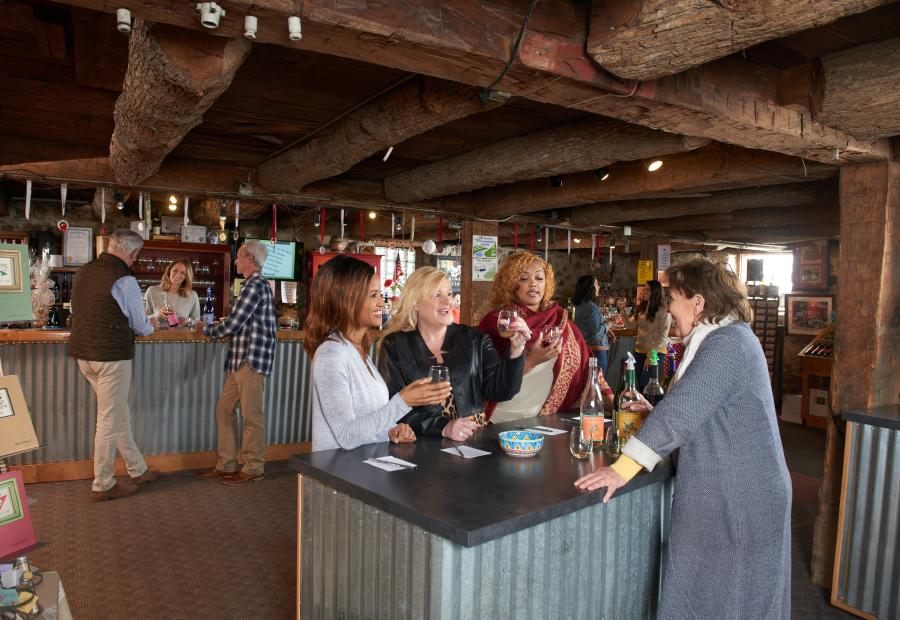 Tram tour at Frederik Meijer Gardens & Sculpture Park and wine tasting at Robinette's winery.
Photo by Experience Grand Rapids