These days, most everyone who enjoys good beer knows that Grand Rapids produces some of the country's finest brews. But did you know that we also craft a wide range of other amazing beverages? In fact, Grand Rapids is America's Craft Beverage Capital. Here are 10 reasons why:
1. USA Today Says So
USA Today crowned Grand Rapids the Craft Beverage Capital of the U.S. after one of its journalists visited 10 local craft beverage producers. Far be it from us to quibble with the nation's #1 newspaper!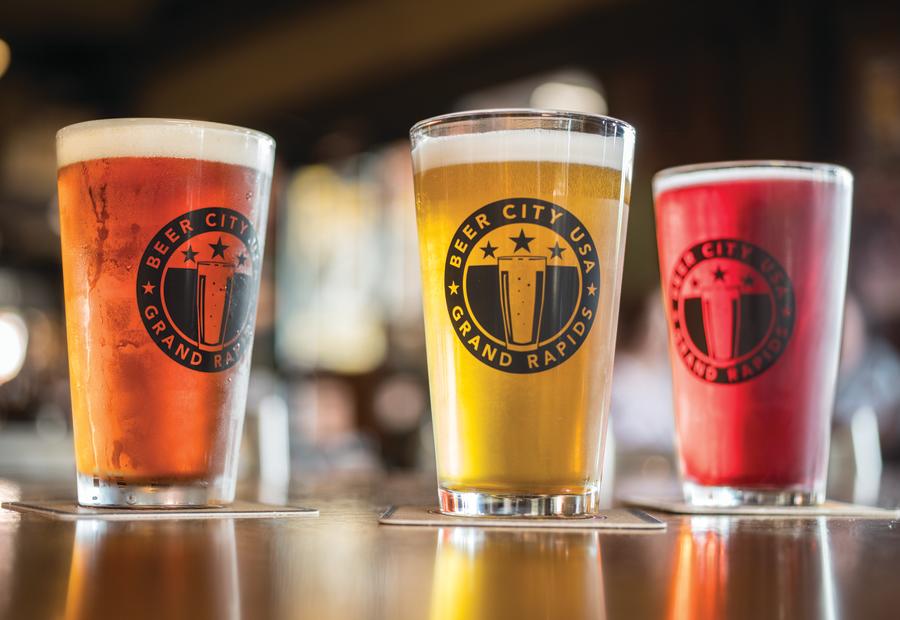 Dozens of breweries, award-winning beers and the votes of USA Today readers affirm Grand Rapids' top spot for craft beer.
Photo by Experience Grand Rapids
2. We're America's Best Beer City
Beer is the king of craft beverages, and Grand Rapids is the ruling seat. USA Today readers voted us America's Best Beer City in 2023 (for the third consecutive year). The city boasts 40+ breweries within a 30-minute drive and some of the nation's top-ranked beers. (Have you tried Founders Brewing Company's  KBS?) More than 22,000 beer-lovers across the country have become Beer City Brewsaders® and earned a free t-shirt by visiting at least eight local breweries. 
3. We Craft a Lot More than Just Beer
World-class spirits. Lip-smacking hard ciders. Unique fruit wines. Hearty meads. There are more than 50 producers of these luscious libations in and around Grand Rapids, many incorporating locally farmed crops for distinctive flavor. You can find their creations in tasting rooms, bars, restaurants and grocery stores across the region.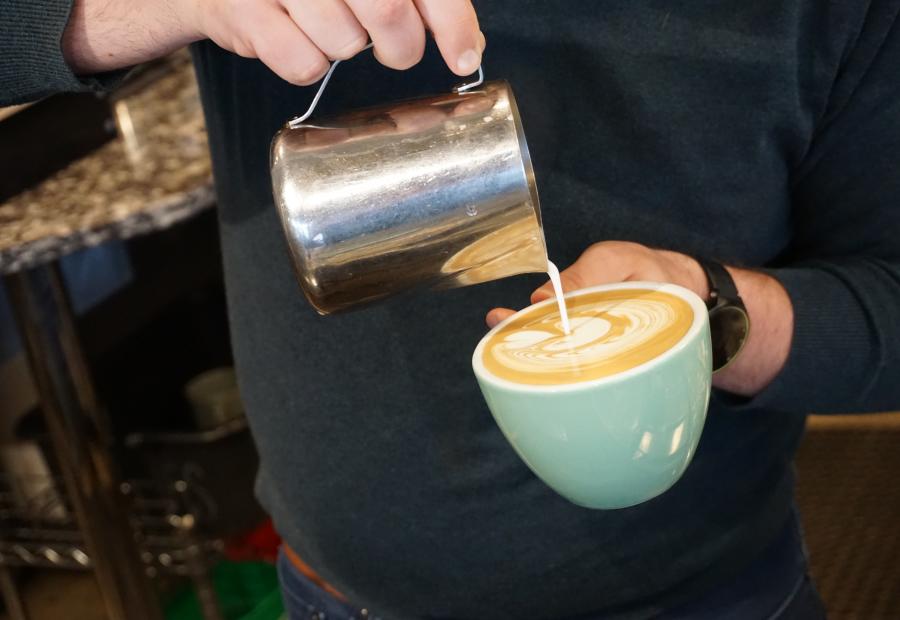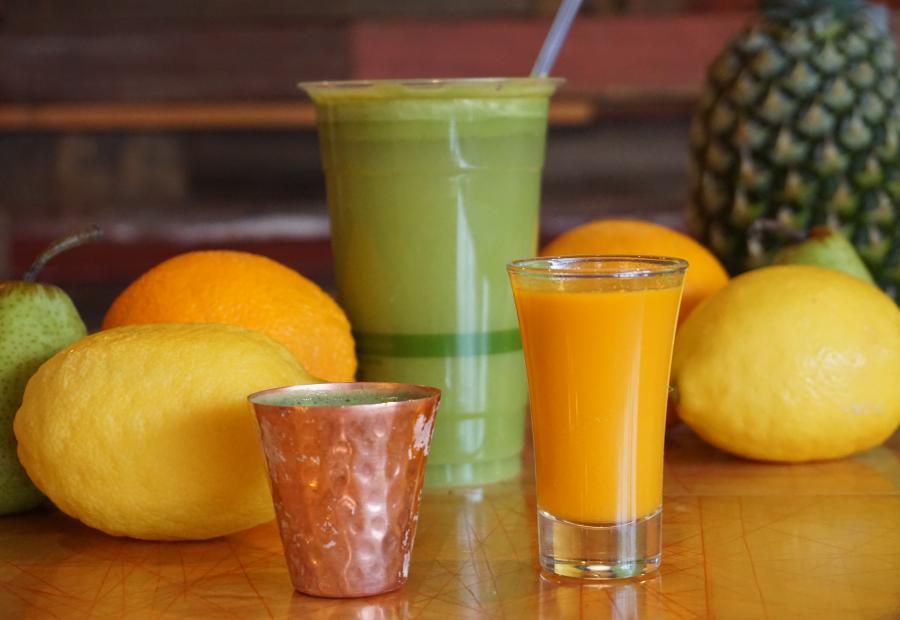 West Michigan takes craft beverages seriously--and that includes alcohol-free options.
Photo by Brian Craig for Experience Grand Rapids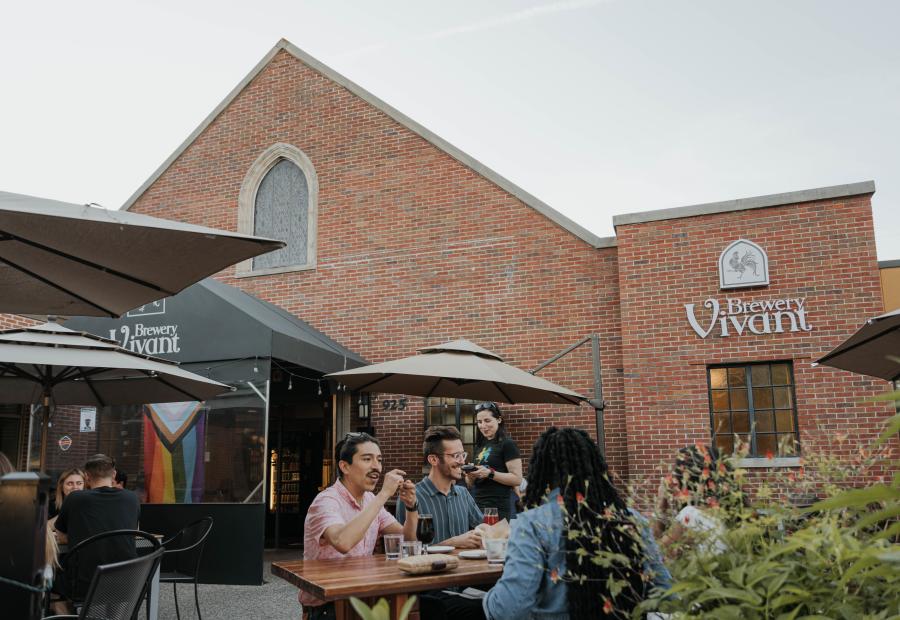 Whether its inside or outside, Grand Rapids has a spot for you to enjoy your favorite craft beverage.
Photo by Experience Grand Rapids
6. We've Got Cool Places to Enjoy a Drink
Kick back at a brewery with an awesome outdoor space. Raise a pint in a renovated funeral home, fire station, truck depot or historic hotel. Enjoy the drinks and ambiance at a fun themed bar or restaurant. Or carry your drink with you as you explore the city – our Downtown Refreshment Area allows you to enjoy an alcoholic beverage as you stroll from one end of the neighborhood to the other.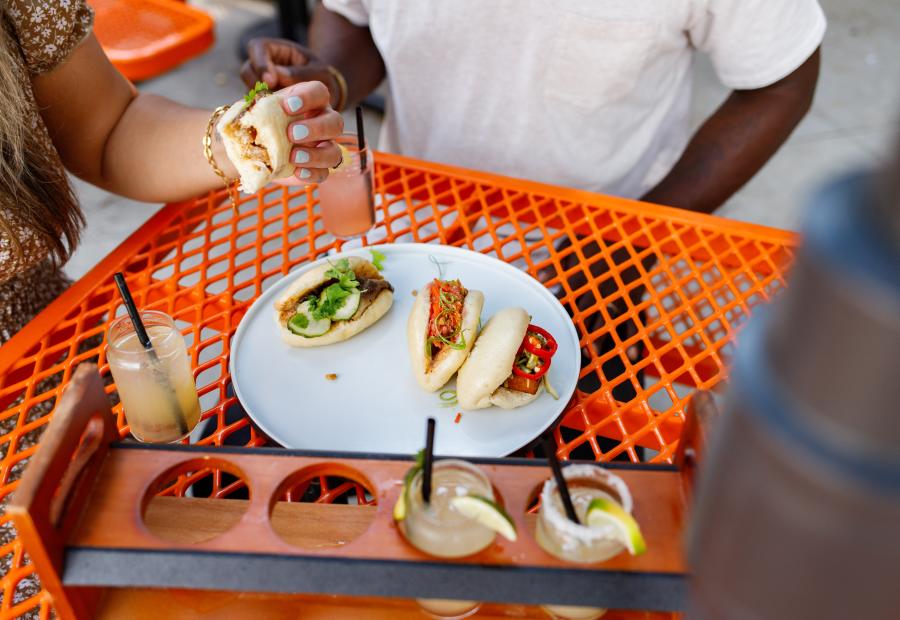 Stop by Broad Leaf Brewery + Spirits on the West Side for their Boards & Baos flight.
Photo by Aly Zuiderveen for Experience GR
7. We Have Great Food to Pair with Great Drinks
Grand Rapids is Michigan's Best Food City, according to Thrillist ­– and some of our most delicious and creative menus can be found at local breweries. Check out a Locals' Guide to Breweries with Great Food. Many local restaurants also serve local beverages, and more than a few incorporate them into recipes. Get the Flights of Flavor pass to find the city's best craft beverage-and-food pairings, as well as beer, wine, cider and spirit flights – and earn prizes for enjoying them!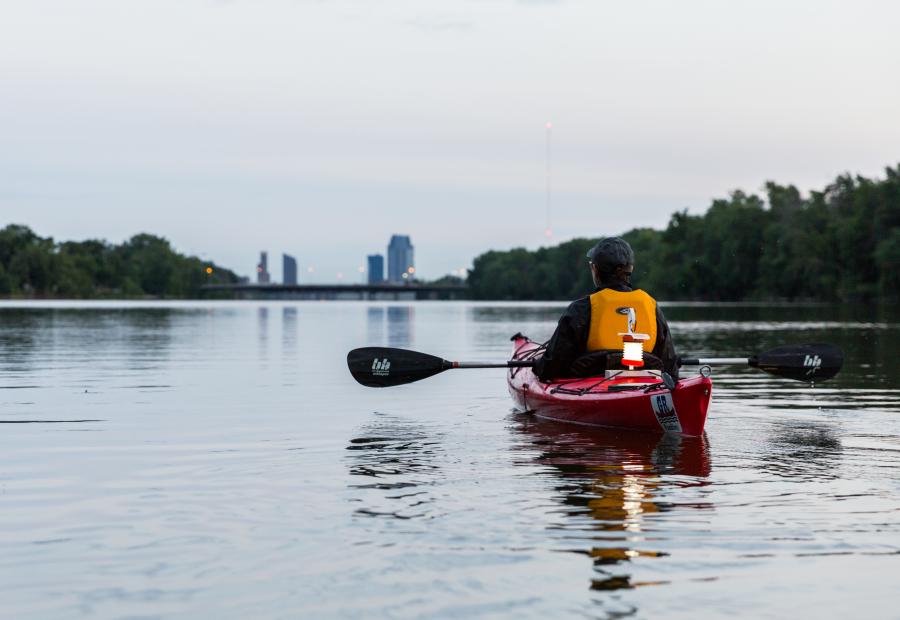 Outdoor recreation, live music and art are just a few other craft beverage pairings to try in Grand Rapids.
Photo by Emily Sierra Photography
8. There Are Lots of Other Pairings to Explore
You know what else goes great with a craft beverage? Live concerts – and Grand Rapids is home to more than 100 venues hosting all genres of music. How about a little art with your beer? ArtPrize, the world's most attended art event, showcases an official beer during each competition. Many of our community festivals incorporate a craft beverage element. (Some of them specifically celebrate craft beverages.) And, of course, nothing's better than a liquid refreshment after a day in our Grand Outdoors.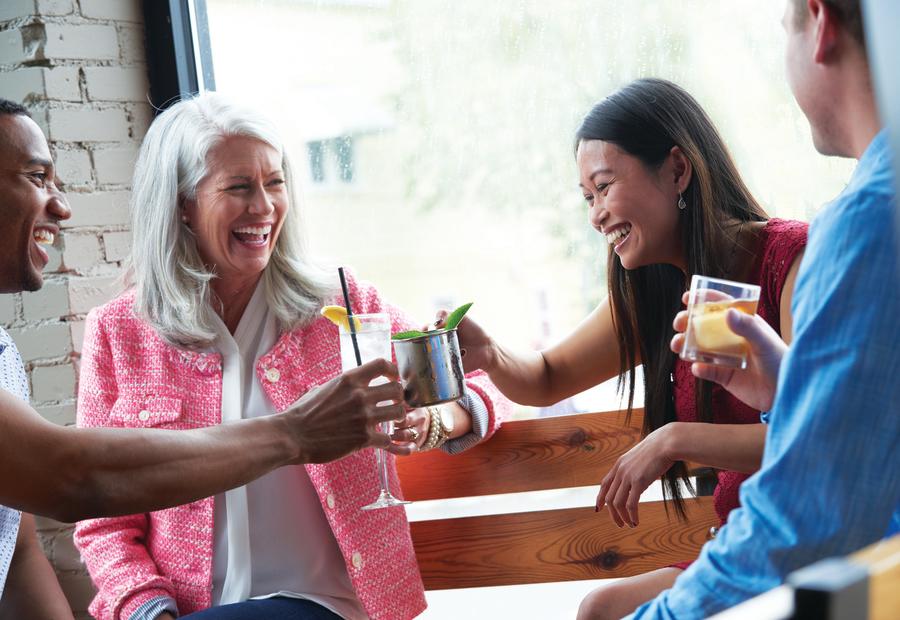 Connect with friends and family over a beverage at participating Craft Pass GR locations, and be rewarded for supporting these local businesses.
Photo by Experience Grand Rapids
10. You Can Peek Behind the Craft Beverage Curtain
A number of local breweries offer tours of their production facilities (with tastings!) so you can see and savor the beer-making process. Independent tour operators offer guided walking and they-do-the-driving tours of multiple breweries or distilleries in a single trip, letting you compare and contrast production methods and beverage styles. Get tour information here.
Eight "stamps" in your passport and you become an official Beer City Brewsader! Get the app today!