There are few things sweeter than watching a couple say, "I do". But if you find yourself asking, "What should I do" before and after the wedding, have no fear: Grand Rapids has something for every wedding guest.
For those who like to add culture to their visit, Grand Rapids has plenty to offer. Stop by the Gerald R. Ford Museum after June 7 to check out the newly renovated facility. Updates and additions include construction of a new 8,000-square-foot DeVos Learning Center, videos, interactive digital elements and historical artifacts incorporated into new museum exhibits.
Another worthy stop is the Urban Institute of Contemporary Art that hosts exhibitions of work from regional, national and international artists throughout the year including films in their 195-seat theater showing independent cinema, foreign films, and documentaries six days a week. The UICA is currently featuring Coming Home, a series of exhibitions featuring works by emerging and established Michigan artists.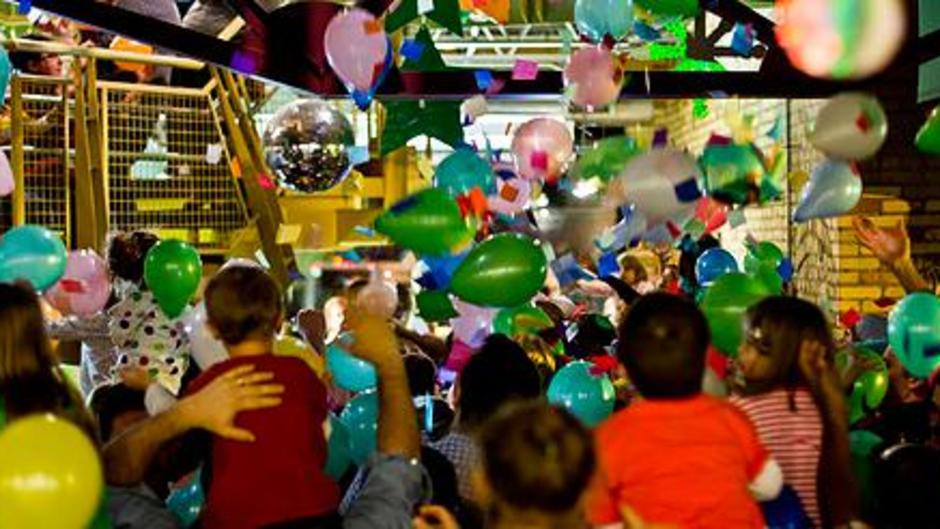 Grand Rapids Children's Museum
Photo Credit: GRCM
---
Looking for something the whole family can enjoy? Opening May 21 is Earth Explorers at the Grand Rapids Public Museum; organized around Earth's spectacular eco-zones the exhibition brings the unparalleled adventures of National Geographic to life. This new exhibit allows visitors of all ages to let their imaginations run wild as they become explorers and embark on an adventure to discover new species, study animal behavior and learn about the important roles technology, innovation and ingenuity play in making and documenting these discoveries.
Need a place to run off some energy and get creative? Then bring the kiddos to the Grand Rapids Children's Museum where the goal is to celebrate childhood and the joy of learning through an interactive hands-on environment that inspires learning and encourages self-directed exploration.
But wait - isn't Grand Rapids Beer City USA? You bet it is! Whether you choose to follow the Beer City Ale Trail, book a Beer Tour or simply stop into one of delicious craft beer establishments for a bite, Grand Rapids has you covered. Most of the downtown breweries feature fabulous food to complement their beverages and are kid-friendly.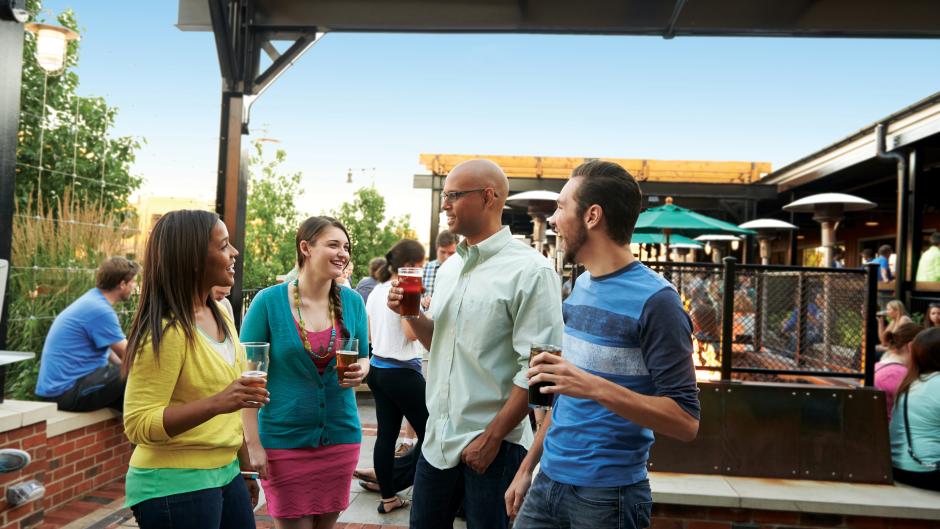 Friends enjoying Founders Brewing Company
---
If you're still in need of activities, be sure to check out the West Michigan Whitecaps baseball team schedule, bring your walking shoes and explore a nearby park or bring an empty suitcase to fill at our downtown boutiques.
If you're staying downtown, make sure to check out The B.O.B. It's home to a night club, brewery, live music venue, a comedy club, and many other bars and restaurants - all under one roof! Welcome to Grand Rapids, we're glad you're here! 
With a long history of farming in the area including fresh fruits, vegetables, meats and dairy products, Grand Rapids restaurants featured "farm to table" before it was a trend. From fresh farmers markets around the city to over 30 restaurants on our Food Trail, you won't leave Grand Rapids with an empty stomach.
Never miss a post!
Subscribe to the Insider Experience blog.