Craft Pass GR is back – and this year's celebration of the area's vibrant craft beverage scene is bigger, better and longer than before!
Grand Rapids is the Craft Beverage Capital of America, says USA Today, and many of our craft breweries, cideries, distilleries, meaderies and wineries have racked up awards in national and international competitions. If that's not worth raising a glass to, we don't know what is.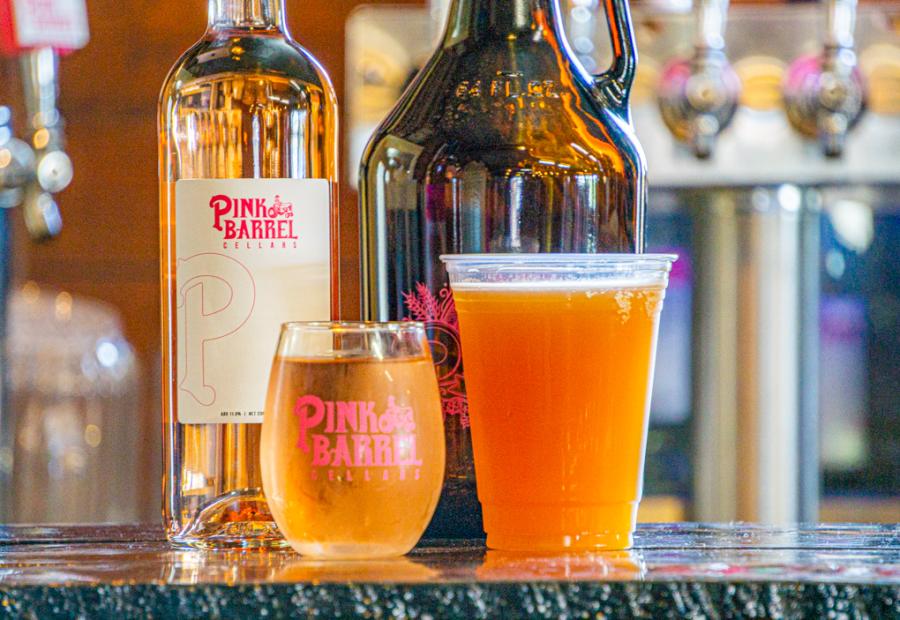 Check in to Pink Barrel Cellars with your Craft Pass GR to try the wine, craft beer, or hard cider produced on site at Ed Dunneback & Girls Farm Market.
Photo by Experience Grand Rapids
Drink Local & Get Rewards!
The Craft Pass is a FREE digital pass you download to your smartphone. Use it to check in to at least four participating craft locations between June 29 and October 31, and we'll give you a FREE (and snazzy) cooler bag sure to make you the envy of your teetotaling friends.
Every check-in also earns you a digital coupon you can use for a return visit through the end of 2021. The locations decide what to offer – it could be discount at their gift shop, a percentage off your bill, or whatever "crafty" idea the location comes up with (coupons can only be used once).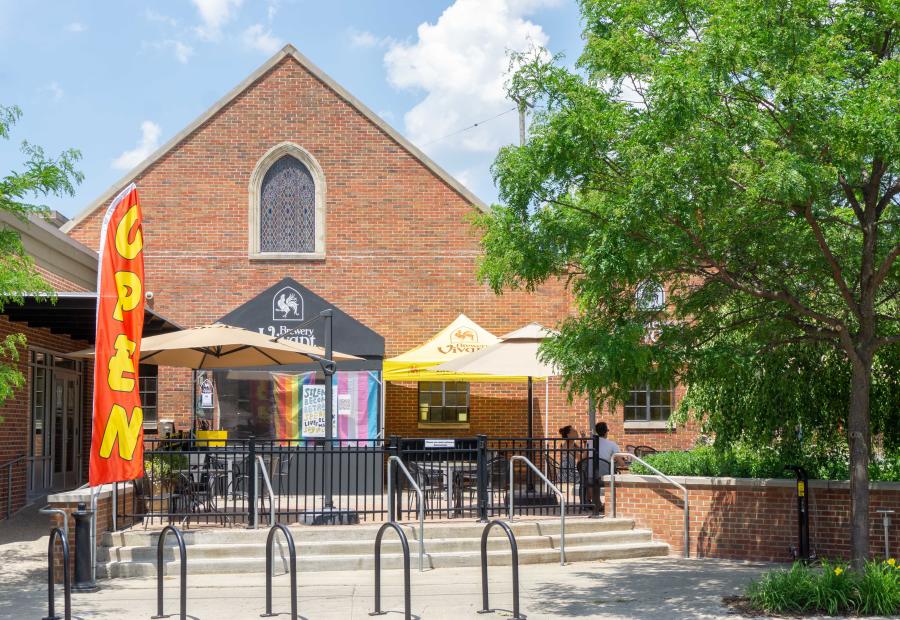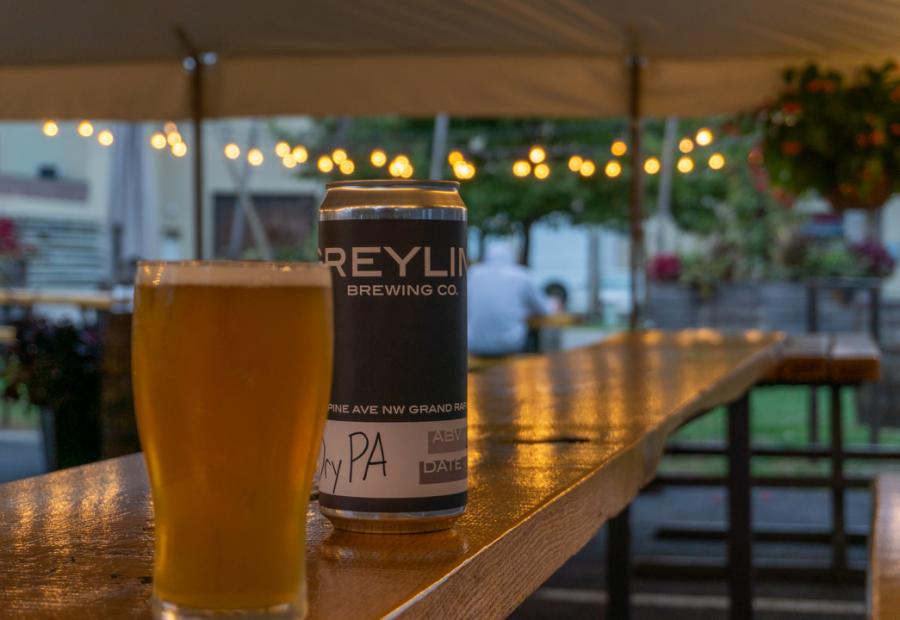 Many of the locations participating in Craft Pass GR have options for enjoying a craft beverage outside.
Photo by Experience Grand Rapids
Register Today (Or Anytime)
Visit CraftPassGR.com to sign up for your digital pass. You can sign up for it anytime during the June 29-October 31 period.
Local beverage businesses are still recovering from the impacts of COVID-19, so Craft Pass GR is a great way to show your support. And since you get rewarded for drinking local, it's a win-win!
How to Redeem
Collecting your Craft Pass swag is easy! Once you've acquired six check-ins, Experience Grand Rapids will mail your give to you or you can head to Founders gift shop to redeem in person. Side note: Founders also happens to be one of the many places participating in Craft Pass.
Options Abound
USA Today lauded the breadth and depth of our craft beverage scene in naming us the Craft Beverage Capital. At least 25 establishments are participating in this year's Craft Pass GR, so you'll find several breweries, cideries, distilleries, wineries and meaderies to try – or to visit again.
Many of the locations offer takeout and patio options, so you can participate in Craft Pass GR any way you want.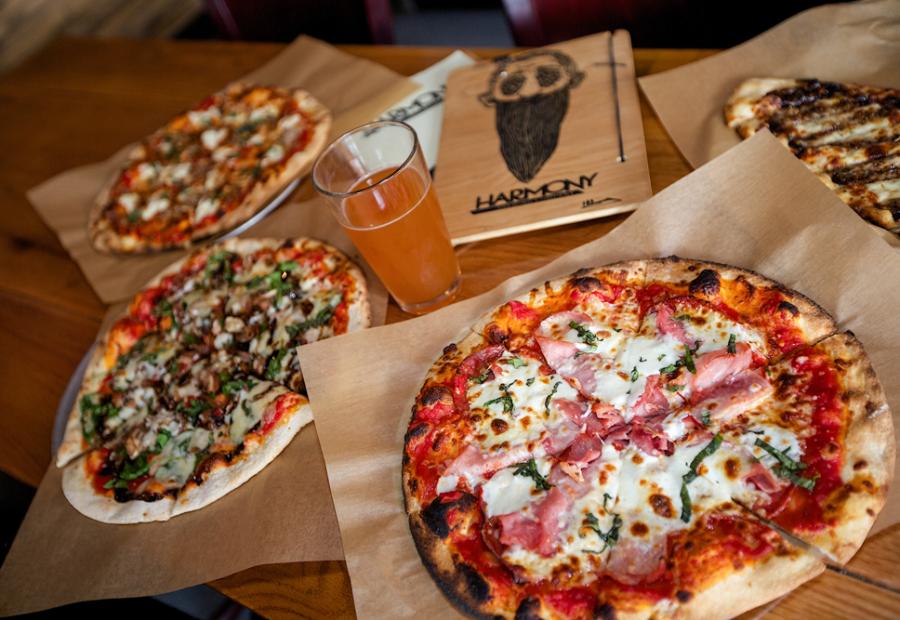 Harmony Brewing and Harmony Hall are two of several breweries participating in Craft Pass GR.
Photo by Experience Grand Rapids
The Brewsade® Continues
Before it was the craft beverage capital, Grand Rapids was crowned Beer City, thanks to its vibrant craft beer scene. The Beer City Brewsader® Passport is a smartphone app that will help you explore the 40+ breweries in the Grand Rapids area. Collect digital stamps at eight breweries, and you'll earn a free t-shirt. Note: The Craft Pass is not replacing the Brewsader Passport—Craft Pass GR ends October 31 while the Brewsader Passport is ongoing.
If you're starting to feel a little thirsty, sign up for the digital pass and start planning which Craft Pass GR stops you're going to make. Grand Rapids has both Uber and Lyft in addition to public transportation, including the free downtown circulator, The DASH, as well as taxis and other transportation services.
Before you go, be sure to visit the Craft Pass GR page for updates on participating locations. Cheers!