Food trucks have been changing the foodie scene in West Michigan since the early 2000s. The experience is unique: talented chef meets miniaturized kitchen meets fast food time frame… and the results have been delicious.
In addition to changing the foodie game, food trucks have also changed the landscape of downtown Grand Rapids during the summer at Rosa Parks Circle on Thursdays. Workers flood out of their offices at 11:45AM to run to their favorite food truck and enjoy a quick and delicious lunch, along with local music and fresh air. Experience Grand Rapids asked their Facebook and Instagram followers what the best food truck experience is, and the local connoisseurs did not disappoint. Here are the top five favorite food trucks in the Grand Rapids area.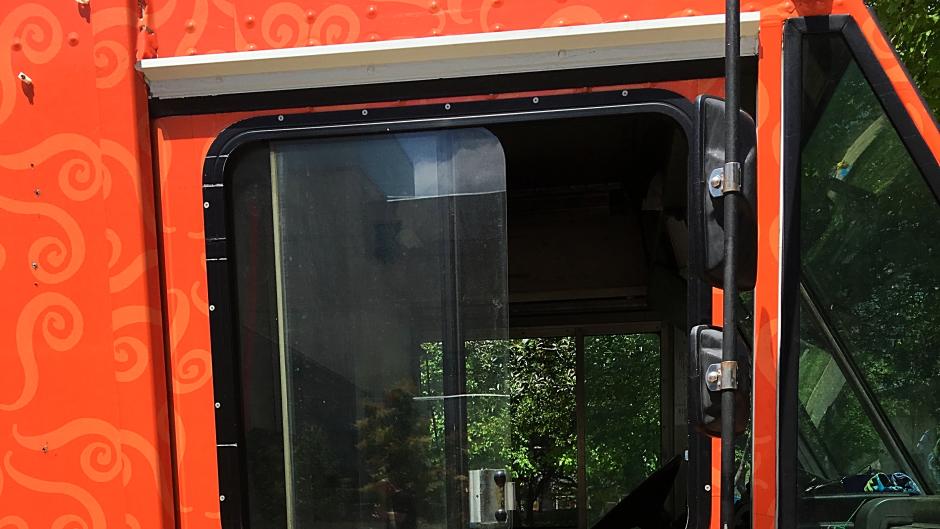 Get sliders to save room for more food!
Photo Credit: Lyndsay Daly
---
Patty Matters had more positive comments than any other food truck. If you only make one stop, this should be it. While the menu is primarily burgers, this isn't your average diner joint. Choose a beef, turkey, black bean, crab, or chorizo patty and then go from there. You can also try sliders to save space for other stops.
What Locals Say:
"Patty Matters! One of the tastiest and best service in town!" Kat S. on Facebook
"Just had Patty matters Greek burger! It was amazing!" Breanna L. on Facebook
"Definitely Patty Matters or the Everyday Chef and Wife. Both have great food!" Jessica A. on Facebook 
The Everyday Chef and Wife! They're consistently putting out delicious food with a really diverse menu.
This husband and wife duo are both classically trained chefs, which is evident in the quality and variety of the food coming out of this truck. This truck specializes in private events, so keep it in mind for your next birthday party, wedding, work event, or gathering. Many of its food items can be made gluten-free and/or vegan on demand.
What Locals Say:
Corey H. on Facebook says "The Everyday Chef and Wife! They're consistently putting out delicious food with a really diverse menu. I find myself coming back to them more often than any other truck in the area."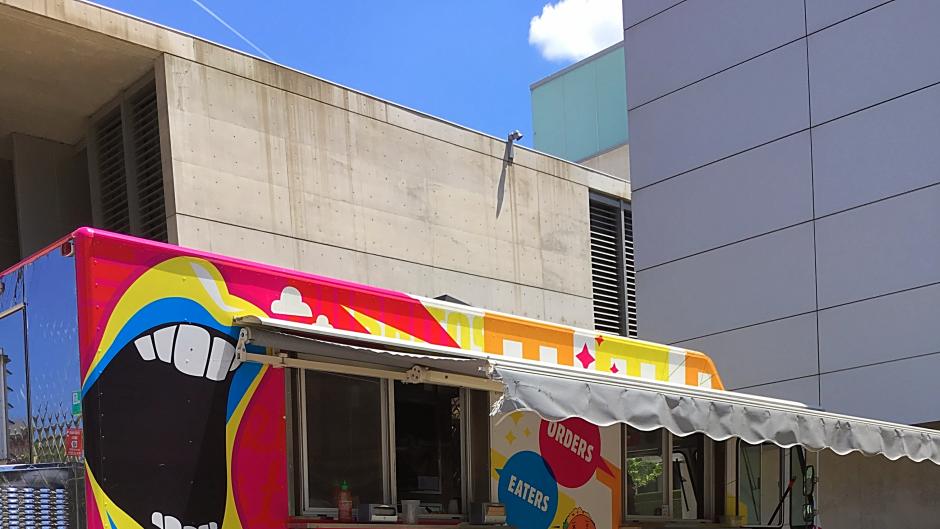 What the Truck - the calm before the storm of hungry Grand Rapidians!
Photo Credit: Nichole Hilligoss
---
This truck has been parking since 2010 and is owned by Paul Lee, owner of local favorites The Winchester and Donkey Taquería. The menu is far from simple, just like its mothership restaurants. Think gourmet tacos and burritos. If you're in the mood for south of the border fare, then What the Truck should be your lunch stop. This truck also caters and can be hired for big events, so check it out if you want the food truck vibe at an upcoming event.
What Locals Say:
When asked what she loves about What the Truck, Instagram user jessh387 says "I love what the truck because their guac is to die for – the portions are a good size and it tastes fresh!"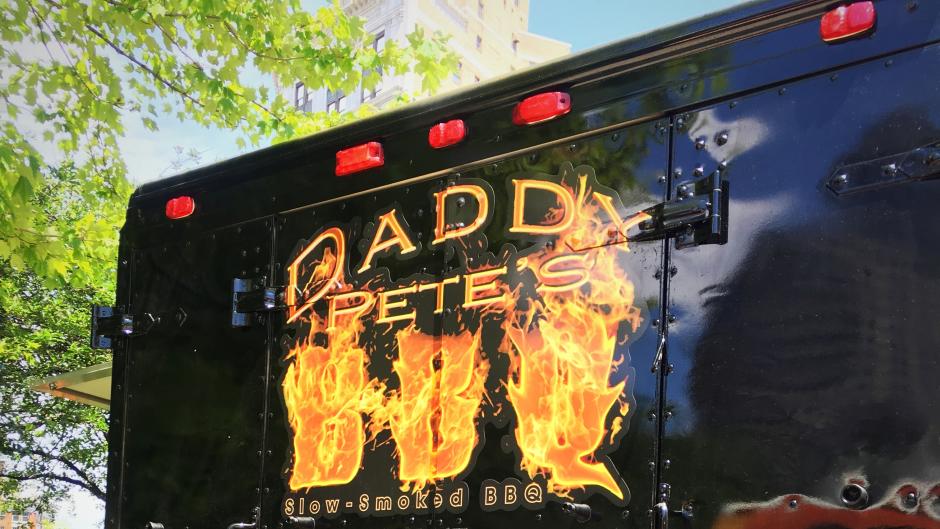 Listen to local music while you wait for Daddy Pete's BBQ.
Photo Credit: Lyndsay Daly
---
Rib tips, Polish kielbasa, smoked pork steak, hot brisket brats - there's no better time for barbecue than summertime! Devoted fans and newcomers can find Daddy Pete's at Rosa Parks Circle on Thursdays and at Movies in the Park this summer. Can't wait to get your hands on this beloved barbecue? Check out its to-go restaurant on Eastern Avenue, open Tuesday through Saturday.
What Locals Say:
Facebook's Shellida H. says "Of course..... Daddy Pete's BBQ"!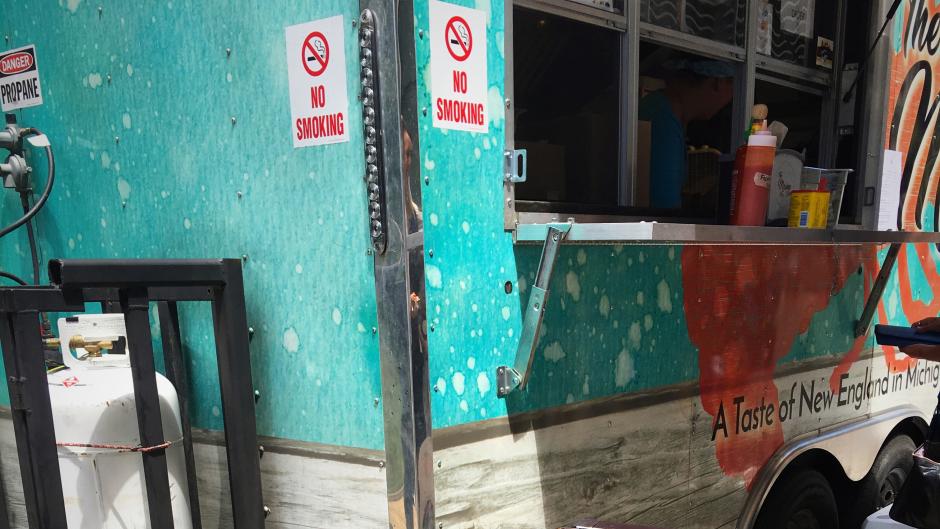 New England in Michigan!
Photo Credit: Lyndsay Daly
---
If you're craving seafood in the sultry summer air, look no further than The Maine Dish. This truck highlights New England cuisine, an unexpected twist on food truck fare. The menu is dominated by crab cake sliders, shrimp tacos, lobster rolls, and plenty of other ocean-side delights.
What Locals Say:
"Maine Dish! Yummy Lobster and seafood!" Karen S. on Facebook.
And look for these other Grand Rapids-area food trucks:
For all the food truck skeptics, I challenge you to try these five before you definitively make up your mind. If you can get away for lunch, head to Relax at Rosa Parks Circle on Thursdays at 11:30AM, or Truckin' Tuesdays at Calder Plaza at 11:30AM through September. If dinnertime is more flexible or you want to bring the whole family, check out the brand new Food Truck Fridays at Riverside Park from 5PM – 9PM, starting July 7. The World's Largest Food Truck Rally takes place at the Berlin Raceway on August 13 from 11AM – 6PM. This free event is the perfect chance to try more than just Grand Rapids' food trucks all in one place.  
Which of these food trucks have you tried? Let us know in the comments below!
Don't ever miss a post!
Sign-up for the Insider Experience Blog