For kids and families living with sensory challenges, outings can be hard. New places, unexpected crowds, loud noises, or bright lights can all trigger anxiety and unwanted reactions. Many families cope by just staying home or avoiding places that generally offer loud and overstimulating environments.
In a move to make its space accessible and beneficial for all children and families, the Grand Rapids Children's Museum (GRCM) has implemented a sensory-friendly protocol.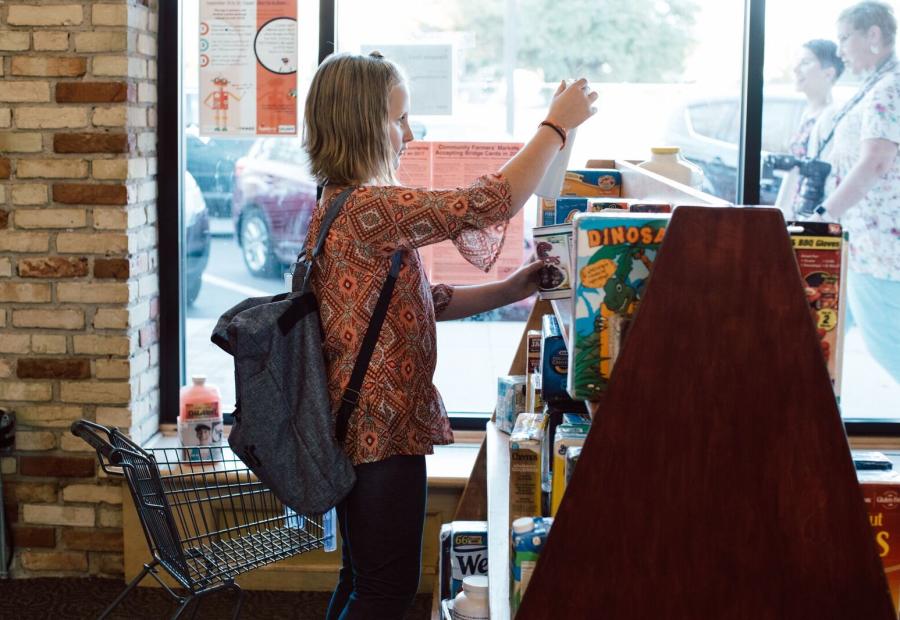 The Grand Rapids Children's Museum has teamed up with local organizations to make its space as sensory-friendly as it can be.
Photo by Experience Grand Rapids
How It Started
Sensory challenges can often be linked to mental health; many children diagnosed with Autism Spectrum Disorder (ASD), Attention Deficit Hyperactivity Disorder (ADHD), Disruptive Mood Dysregulation Disorder (DMDD), anxiety disorders, and more, experience difficulty with sensory overstimulation at times. They may, for instance, experience outbursts that can be triggered by stimuli such as loud noises, bright lights, and crowded rooms – all of which are scenarios that are common at places like the Grand Rapids Children's Museum.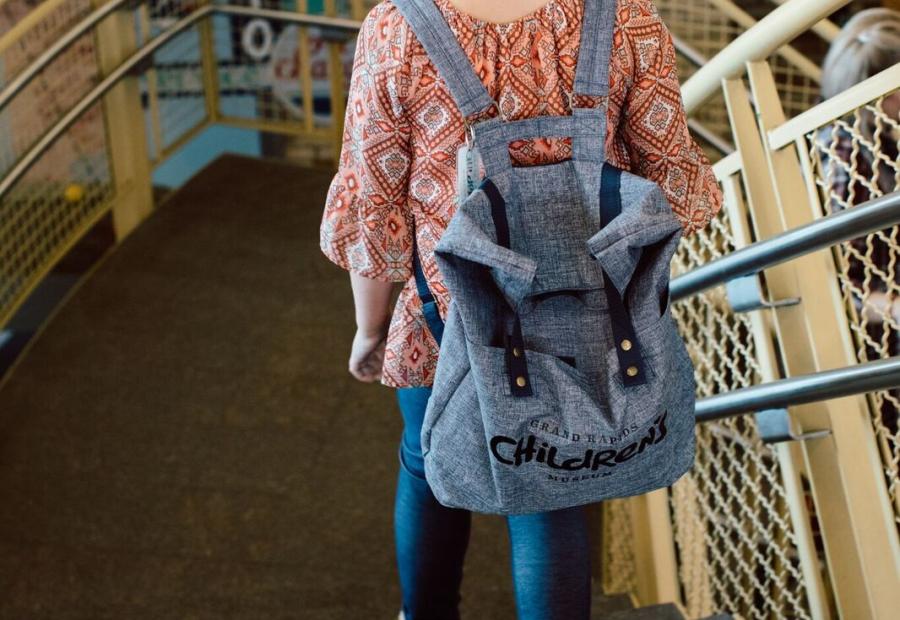 Sensory-friendly tool kits come in stylish, easy to carry backpacks to alleviate stigma.
Photo by EXGR
Rachel McKay, Professional Development and Inclusion Liaison at the Children's Museum, recognized that the environment at the museum was not ideal for all children. What started as Connor's Friends, an annual museum event for children on the autism spectrum, has blossomed into a program that visiting children can enjoy year round.
At a Connor's Friends event, the Children's Museum is transformed into an oasis of fun for children with sensory processing disorders by adding support and altering the museum's environment. However, it's just not possible to adapt the full environment for everyday operations. That's why Rachel and the GRCM team started working toward making the Children's Museum as inclusive as possible for all children. Though there are no events currently scheduled, the museum is looking forward to bringing Connor's Friends back in the future.
The Autism Alliance of Michigan joined the conversation when the Children's Museum wanted to train its full staff on working with kids with sensory challenges. It may not be noticeable to a visitor popping in off the street, but the Children's Museum has thought through the details of an anxious child's experience – even down to the paint color selection – to maximize inclusion and comfort.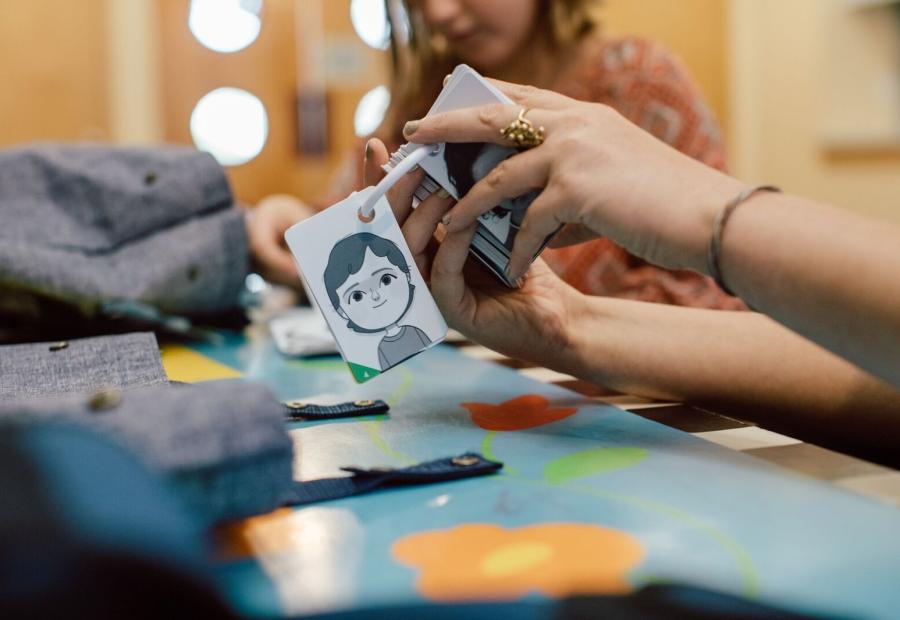 Tools like these emotion wallet cards help kids recognize and communicate their feelings.
Photo by EXGR
The museum developed tool kits to address common triggers kids with sensory disorders face, and each comes in a stylish backpack to alleviate any stigma. The backpack contains emotion wallet cards to help kids recognize and communicate their feelings. There are also noise-reduction headphones, which are great because they are not noise-canceling, so kids can still hear. A weighted compression vest and weighted suspenders offer children body awareness they otherwise might seek by pushing or shoving.
Three stress balls and two fidget tools – one wearable and one handheld – offer distractions when needed. Finally, each kit contains a social storybook that helps kids anticipate what they'll experience when visiting the Grand Rapids Children's Museum, thus mitigating anxiety and stress.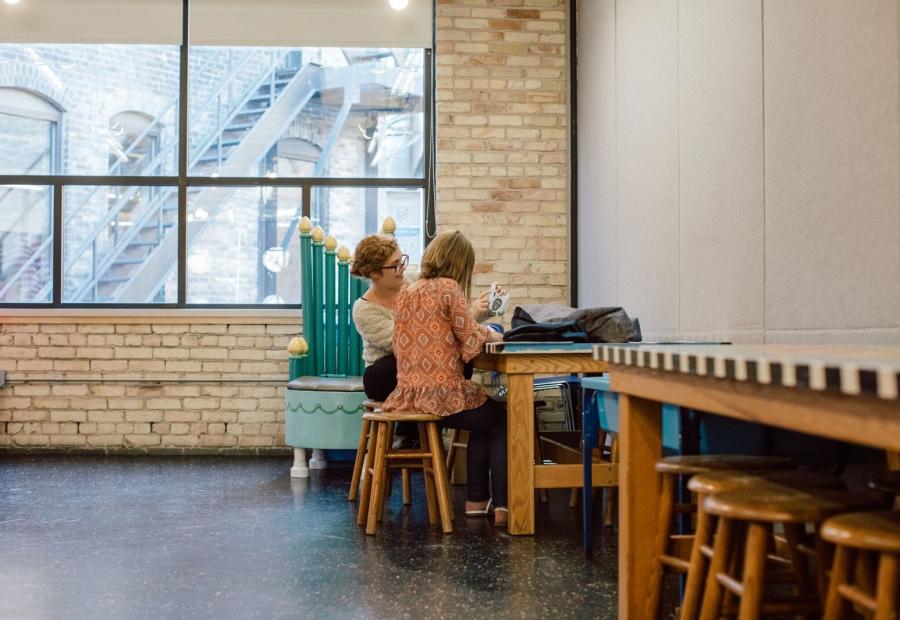 Sensory-friendly tool kits make outings to the Children's Museum easier for many families.
Photo by Experience Grand Rapids
Putting the Tool Kits to Work
The GRCM's efforts to make the museum more accessible, accommodating, and comfortable for all children are a notable step forward to further inclusivity and acceptance of individuals struggling with mental health. Simple changes like the new sensory-friendly tool kits are impactful, and are a show of support to families whose children have specific needs, thus allowing them to enjoy the Children's Museum with greater peace of mind.
As part of the museum's reopening plan, they have modified their hours of operation to minimize crowds and maintain a safe distance between visitors as much as possible. Field trips are scheduled for Wednesdays, when the museum is closed to the public. The GRCM is open for members only on Tuesdays from 9am–2pm, and open to the public on Thursdays from noon–7pm and Fridays and Saturdays from 9am–3pm. Keep these hours in mind if you're planning to visit the Grand Rapids Children's Museum so you can find a time to visit that will be pleasurable for your whole family.
The Children's Museum currently has six sensory-friendly kits available. If you'd like to place one on hold on the day you plan to visit, call the front desk at (616) 235-4726.