Spring has finally sprung in Michigan! Whether you have an established garden or you are trying something new this season, here are five well-loved stops in the Grand Rapids area to guarantee your garden is at its best this season.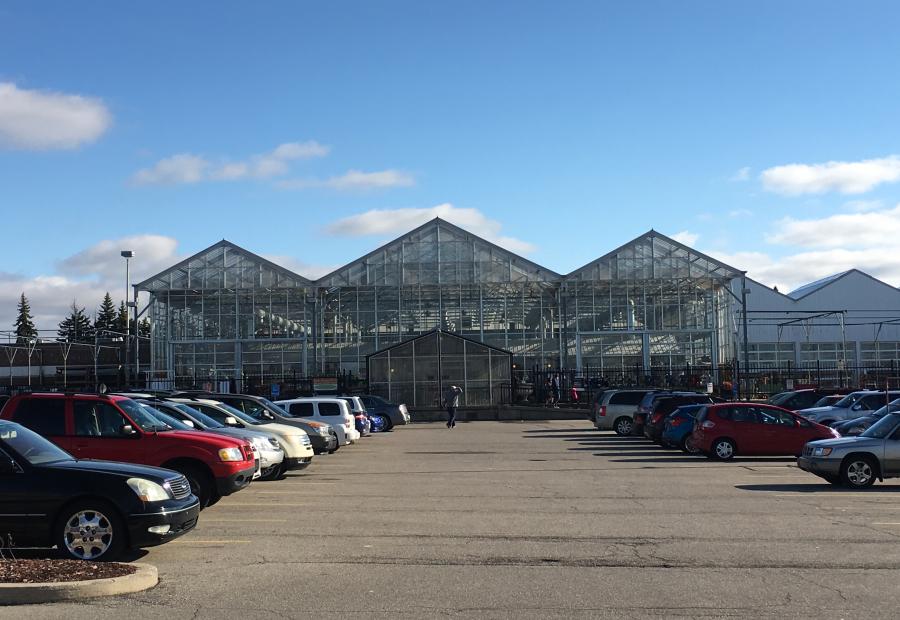 Horrocks Market: your one-stop shop!
Photo by Lyndsay Israel
Horrocks Market
Open year-round, Horrocks Market is a true one-stop shop. It's not only a greenhouse but also a grocery store, clothing and gift shop, and craft beer haven. You can take a bottle of wine home or a variety of different brews and drink while you dig. The gardening and greenhouse areas include annuals, perennials, bulbs, seeds, vegetables, soils, potting tools, bird feed, and more. Horrocks also boasts a large selection of locally grown plants. If you are buying anything from the garden center as a gift, ask an associate to bow it or wrap it for you. Also, the cut flower selection here is the most impressive in town with a wide variety for wedding, funeral, birthday, and shower arrangements.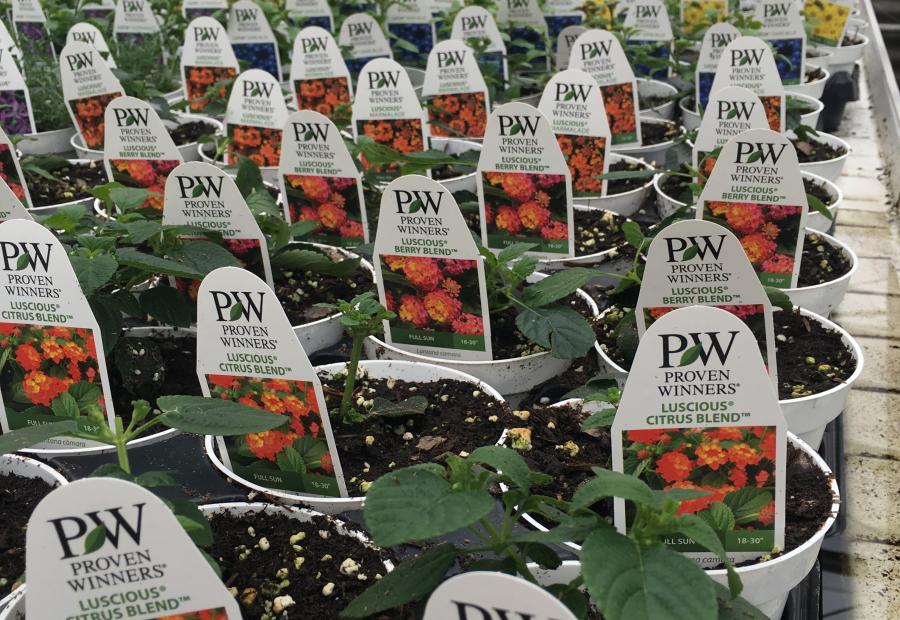 Seedlings sprouting at Romence Gardens.
Photo by Lyndsay Israel
Romence Gardens & Greenhouses
Romence Gardens and Greenhouses is home to not only beautiful flowers but also amazing experiences that bring gardeners at all levels together. Romence Gardens is family-owned and operated, making it the perfect place to host future events. When I wandered in to browse, I was greeted personally by the owner and was offered help and advice in every greenhouse from a knowledgeable staff. There are over six glass-covered acres at Romence Gardens, which is where a majority of the annuals, perennials, and vegetables are sprouted. If you're getting really creative this spring, check out its collection of water plants, fairy garden accessories, and beautiful trees and shrubs. Romence Gardens is also open year-round, ready to assist you in any season.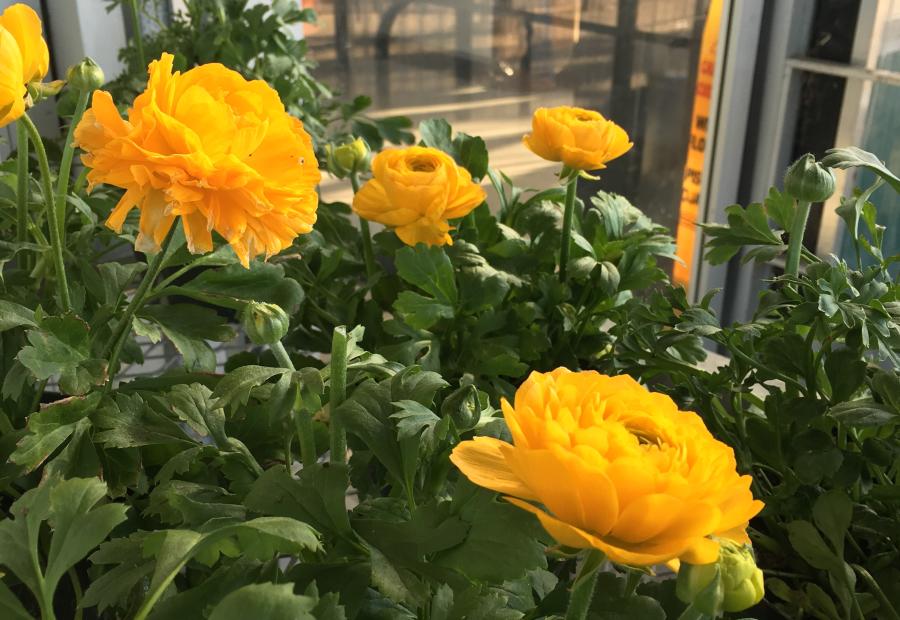 Brighten up your garden with these cheerful yellow flowers!
Photo by Lyndsay Israel
Koetsier's
Another successful family-owned greenhouse business in town open year-round is Koetsier's. While Koetsier's still has an excellent selection of garden goods, it's also a local favorite because of its unique events calendar. One popular feature is the Bloomstudio, where guests can do drop-in planting or take potting classes. Kids are welcome to many of the classes, and it's a great way to help the whole family feel involved in the landscaping process. The staff is there to guide and recommend during these events, but you only pay for the soil and plants that you choose.
Colorful containers can be just as pretty as the flowers!
Photo by Lyndsay Israel
Flowerland
In addition to having an excellent selection of annuals and perennials, Flowerland has three area locations and is open year-round, making it one of the most convenient greenhouse options in West Michigan. They also offer a wide selection of patio furniture and bird houses and baths to build the backyard you've always dreamed of. So stop by their locations in Comstock Park, Wyoming, or Kentwood for all your gardening needs.
Dahlia Acres
Dahlia Acres in Hudsonville brings another unique spin on the gardening and planting process. This wouldn't be your typical greenhouse stop, where you drive away with flats of flowers to put straight into the ground. At Dahlia Acres, you can either order bulbs and tubers ahead of planting season, or you can cut your own fresh flowers starting in August! When you've set up an appointment to pick up cut flowers, you can do it yourself or ask the staff to have your stems pre-cut for you. Pricing varies by size of the bloom, so don't be afraid to ask up-front based on your needs. In addition to dahlias, the farm also sells seasonal fruits and vegetables at their wagon stand. Dahlia Acres' flowers can also be found at their farmers market in Grand Haven, open from May to October.
If you'd like to add more stops to your greenhouse/market tour, check out these other beautiful gardens and greenhouses.
Harder & Warner
Harder & Warner offer their gardening and landscaping expertise for any project you can imagine. If you're new to gardening and don't know where to start, or if you can't quite remember the name of the plant you're looking for, try consulting their website's Plant Library. Here, you can search using a variety of filters, or by keyword or category, and you'll be greeted with a wealth of information about each plant.
They also offer a variety of classes throughout the summer, for both the beginner and the seasoned gardener, including crafting your own garden orb and learning more about the principles of landscaping.
Be sure to return in the fall for Family Fall Fest, reoccurring every Saturday in October, for hayrides, scavenger hunts, and pumpkin picking!
Ludema's Floral and Garden
Open year-round, Ludema's Floral and Garden is committed to providing customers with high-quality plants in every season. They offer arrangements for a variety of occasions, including weddings, corporate events, and funerals. Stop in to browse their beautiful spring and summer selections, or place an order for delivery from the comfort of your own home.
Whatever plants you choose, Ludema's makes your satisfaction their top priority, and has a long history of building strong, lasting relationships with their customers. Consider visiting their sister store as well: New Design Floral.
Where else do you like to go to beautify your home and garden in the spring? Happy planting!