Its proximity to Lake Michigan means that a trip to Grand Rapids provides you not only with a city experience, but also the opportunity to explore all that the lakeshore has to offer. Beyond beach days, water sports and scenic drives, the Grand Rapids area is also rich in maritime history, with multiple museums and landmarks to capture your interest. Here are just a few that West Michigan has to offer: 
USS Silversides Submarine Museum
You don't have to be a history buff to appreciate all that the USS Silversides Submarine Museum has to offer. During your visit, you can immerse yourself in history through a tour of a WWII submarine and a Prohibition-era Coast Guard cutter, where you'll get to see the ships up close and walk where American servicemen once walked. After your tour, browse museum exhibits on World War II, the Cold War, Great Lakes shipping and more. Don't forget to stop by the museum's gift shop on the way out to commemorate your experience.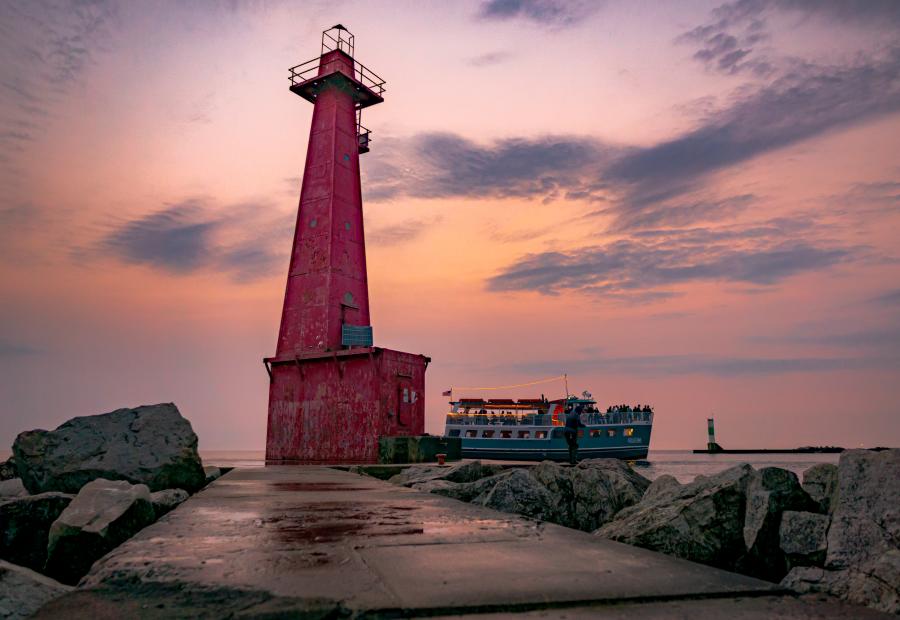 Make the day trip to Muskegon to learn more about its historical roots.
Photo by Nick Irwin Images
S.S. Milwaukee Clipper
Also known as the "Queen of the Great Lakes," the SS Milwaukee Clipper carried thousands of passengers between Muskegon and Milwaukee from 1941 to 1970, and is the oldest remaining passenger ship on the Great Lakes. Today, this National Historic Landmark is well-cared for and open for tours. There are also events hosted throughout the summer like trivia nights and Film Fridays, so be sure to check their Facebook page to stay up to date with their schedule.
LST 393
USS Landing Ship Tank 393 - or LST 393 - is another must-see in Muskegon. This ship carried tanks, amphibious assault vehicles and troops to Europe during World War II, earning three battle stars in the invasions of Sicily, Italy and Normandy. Later, she became a merchant ship on Lake Michigan. Today, she's a floating Veterans Museum with user-friendly maps, artifacts and displays honoring those who served America.
Movies on Deck occur on select Friday evenings during the summer, so be sure to mark your calendar for a viewing experience unlike any other. Bring plenty of blankets and popcorn to help you kick back and relax on the ship as the sun sets and you're greeted by a blanket of stars while watching the movie.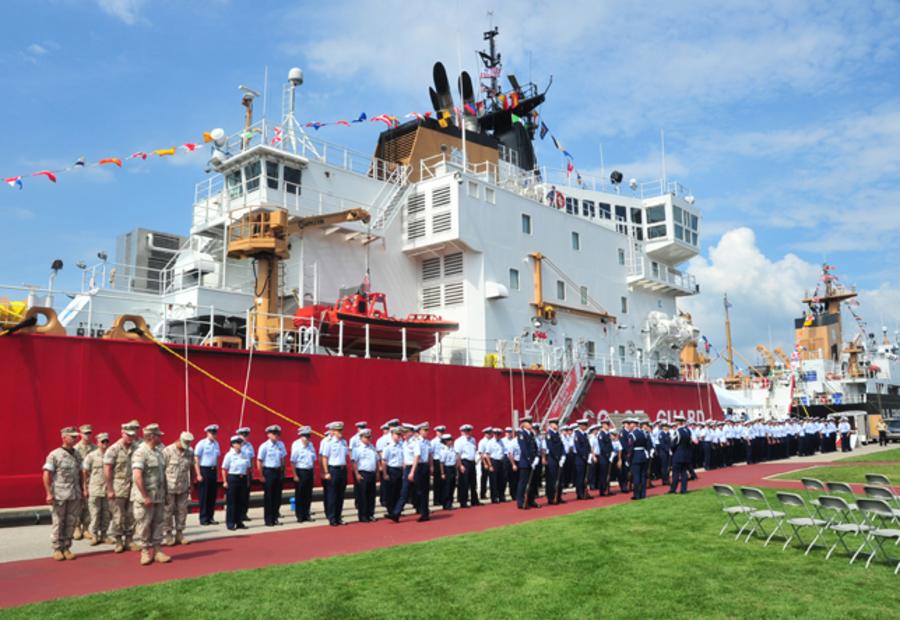 Join in the fun at the annual Grand Haven Coast Guard Festival.
Grand Haven Coast Guard Festival
Every summer, the lakeshore community of Grand Haven pays tribute to the men and women of the USCG with a week of fun, fireworks, celebration and tradition during the Grand Haven Coast Guard Festival. Activities for the whole family are scheduled, including live music, parades and ship tours. Don't miss out on this year's celebration!
Michigan Maritime Museum
Another attraction worth the drive from Grand Rapids is the Michigan Maritime Museum in South Haven. The museum offers both permanent and rotating engaging exhibits, so you'll have something new to see each time you visit.
You can also visit the center for boat-building and related maritime skills, or take the opportunity for an on-water experience by checking out the fleet of period and replica vessels up close and getting a boat ride! The museum hosts events throughout the year as well, including fundraiser dinners and live music, so keep an eye on their events calendar so you don't miss out on any of the fun. 
Whether you're a West Michigan native or a visitor, there's always something new to learn when you take a trip out to the lakeshore and immerse yourself in history.