Several Grand Rapids attractions, including John Ball Zoo and the Grand Rapids Public Museum (GRPM), are taking steps to make visiting more accessible to everyone. "We've always aimed to be inclusive and want everyone to enjoy the zoo," says Melinda Robinett, Education Program Manager at John Ball Zoo. "We've had a variety of events throughout the years that are inclusive for those with sensory needs."
But John Ball Zoo wanted to offer more than a single day or a special event for those families.
A few miles away, the staff at the Grand Rapid Public Museum was trying to accomplish the same thing. "We are really cognizant and conscientious of making an experience at the museum that is welcoming to everyone," explains Kate Kocienski, Vice President of Marketing/PR for the Grand Rapids Public Museum.
In the past, GRPM has also hosted special nights where they made accommodations for visitors with sensory needs. "It's a great experience but only one night. We'd been talking with our partners at John Ball Zoo about how we could create these positive experiences for anyone at any time, and we began exploring that."
Blandford Nature Center, GRPM and the Zoo worked with KultureCity on implementing improvements for people with sensory sensitivities.
Photo by Brian Craig for Experience Grand Rapids
After a 2016 millage passed that provided funding to both the zoo and museum, they jointly used part of the millage to partner with KultureCity, a non-profit company based in Birmingham, Alabama, to help them realize their goal. Blandford Nature Center is another Grand Rapids area KultureCity partner.
KultureCity provides training and materials to organizations interested in creating environments that facilitate positive experiences for guests with sensory challenges. 
"One of the biggest benefits of partnering with KultureCity has been the training we're offering our staff," Robinett says. The training focuses on helping staff and volunteers of the zoo and GRPM identify and understand more about children with autism or other sensory issues and how they can best interact in different situations.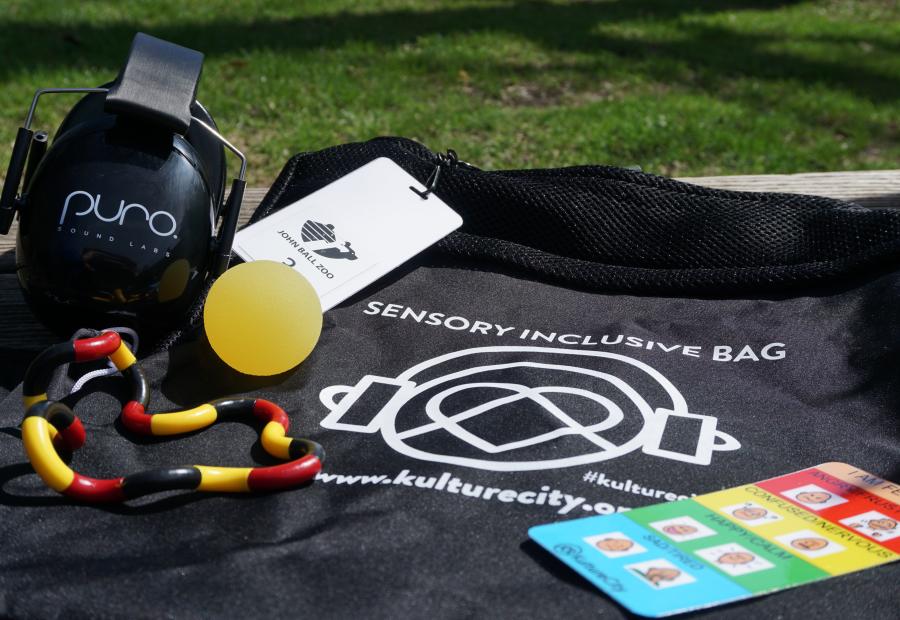 Sensory bags contain noise-canceling headphones, feelings cards, and fidget toys.
Photo by Brian Craig for Experience Grand Rapids
Sensory Bags
In addition to the training, the three institutions have sensory bags, as well as weighted lap pads, available for guests to check out for free while they visit. Guests can obtain sensory bags at the front desks at the GRPM and Blandford Nature Center and at the Guest Services Desk at John Ball Zoo.
The bags are filled with:
Noise Cancelling Headphones. These special headphones block out extraneous noise. "They muffle the unexpected noises, like chimps screaming or lots of noise in the aquarium, that tends to be overwhelming," explains Robinett.
Fidget toys. There are several gadgets to hold, squeeze, and manipulate, which can be soothing.
Feelings card. A card with drawings of faces that depict universal feelings, like scared and angry, are in each bag to make it easier for non-communicative kids to relay their emotion by pointing at the feeling rather than having to verbalize it.
"The cards also have pictures of sunglasses, headphones, a snack, and other things someone might need, to help them communicate without being too stressed," Robinett says.
Lanyard. Each bag contains a lanyard with the KultureCity icon on it, so staff can easily identify visitors with a sensory issue. If someone is struggling, they can point visitors towards a quiet space or tap into their training to help as needed.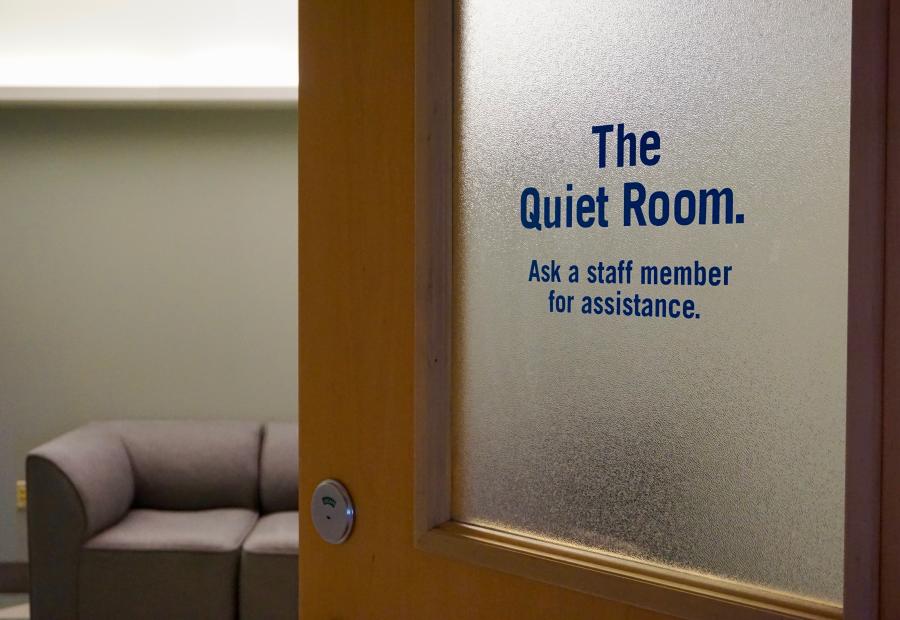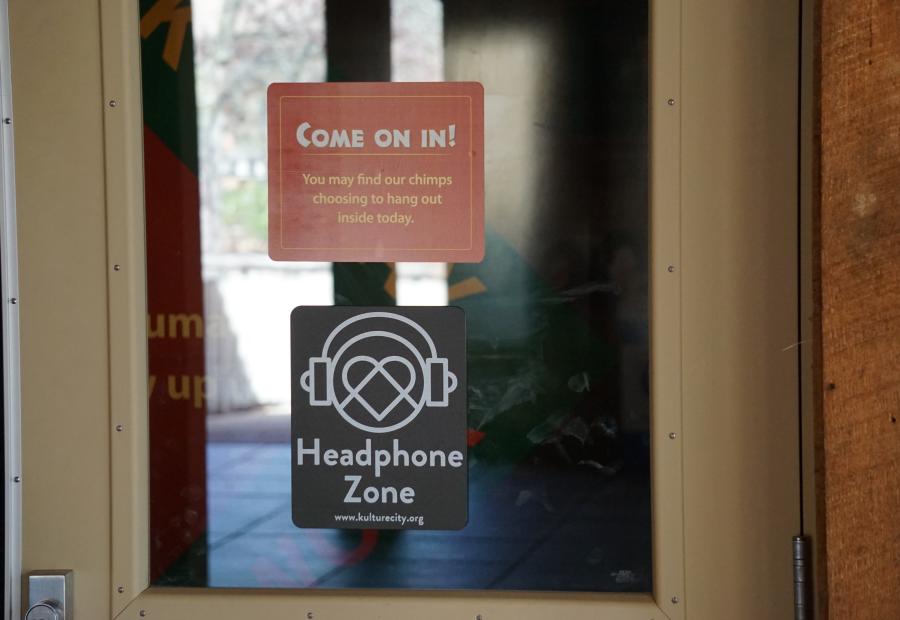 GRPM, Blandford Nature Center, and John Ball Zoo use signage to help people with sensory sensitivities find places to decompress and more.
Photo by Brian Craig for Experience Grand Rapids
Signage: Headphone Zones and Quiet Areas
As part of making the zoo, the natural center, and public museum more inclusive for families with sensory needs, both organizations have added signage to identify "headphone zones" – places that are traditionally noisier than others, like the carousel at GRPM and the aquarium at the zoo.
"We also have some exhibits that are quieter but draw a lot of people," says Kocienski. "We mark those as headphone zones because crowds can be a trigger." In addition to the "headphone zones," the zoo and public museum also have signs to identify quieter areas, where visitors can step away from the hustle and bustle.
Even before working with KultureCity, the GRPM identified the need for a quiet space, which they designed and opened on their first floor in December 2018.
"We completely redesigned the room, which can be used for sensory decompression," says Kocienski. "It's a nice quiet space that can double as a nursing mother's area, a place to meet a lost child, or a space visitors can go to step out of the crowds for a bit."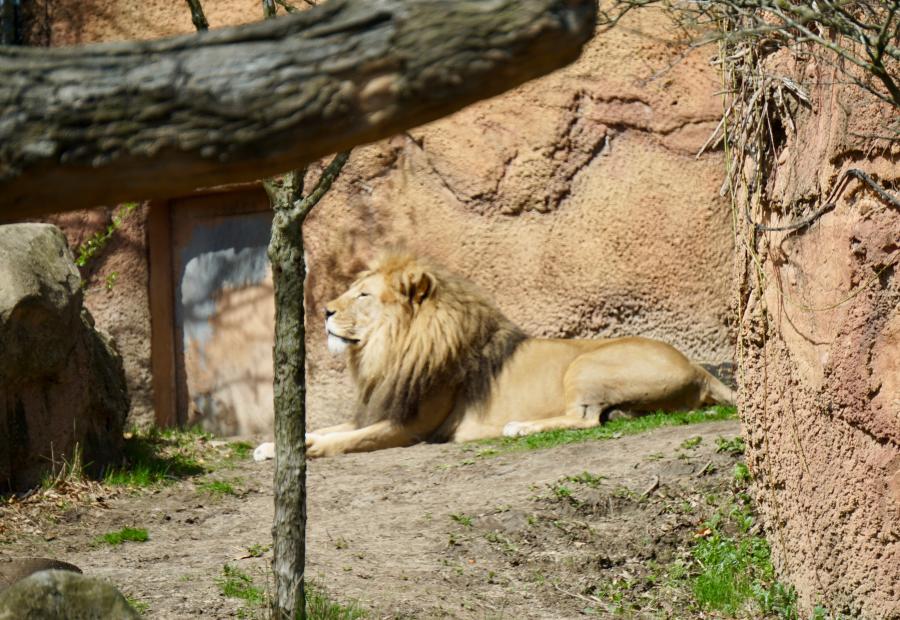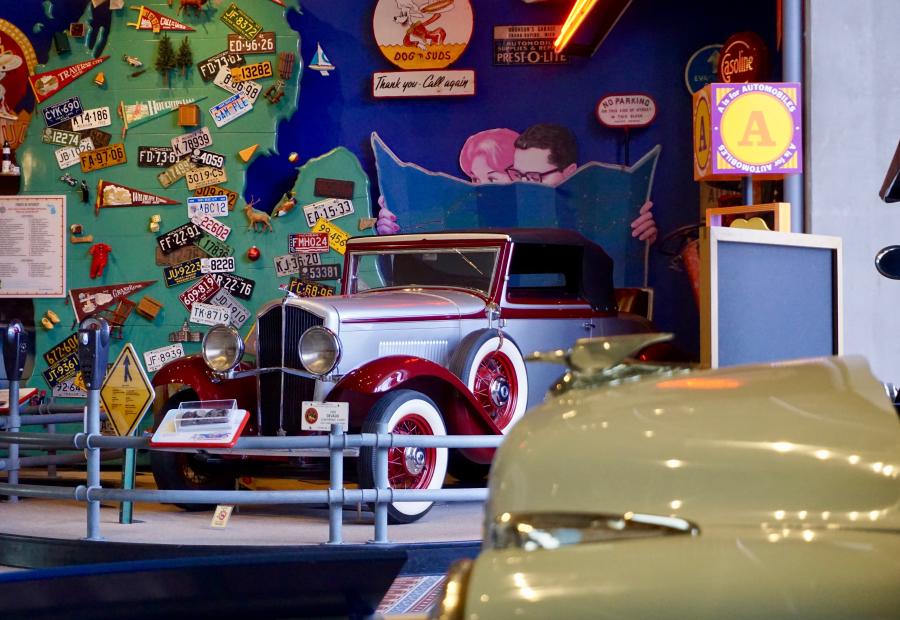 The Zoo and GRPM incorporate sensory-friendly spaces as part of the exhibit planning.
Photo by Brian Craig for Experience Grand Rapids
Future Exhibitions, Habitats, and More
In addition to taking steps with current exhibits, partnering with KultureCity has helped both organizations consider future designs. "When we're creating new spaces, new habitats for animals, or bringing in new animals, we want to design it so everyone feels comfortable and included at John Ball Zoo," Robinett says.
Likewise, the GRPM has reassessed its design process. When the museum featured their Toys! exhibit, the museum solicited feedback from a variety of community groups and professionals who advised them on design.
"We looked at it from a variety of perspectives and changed the iteration of the design several times based on their feedback. We believed that by doing so we were making a better exhibition for everyone," Kocienski says. "The Toys! exhibit has become a prototype for how we can design exhibits going forward."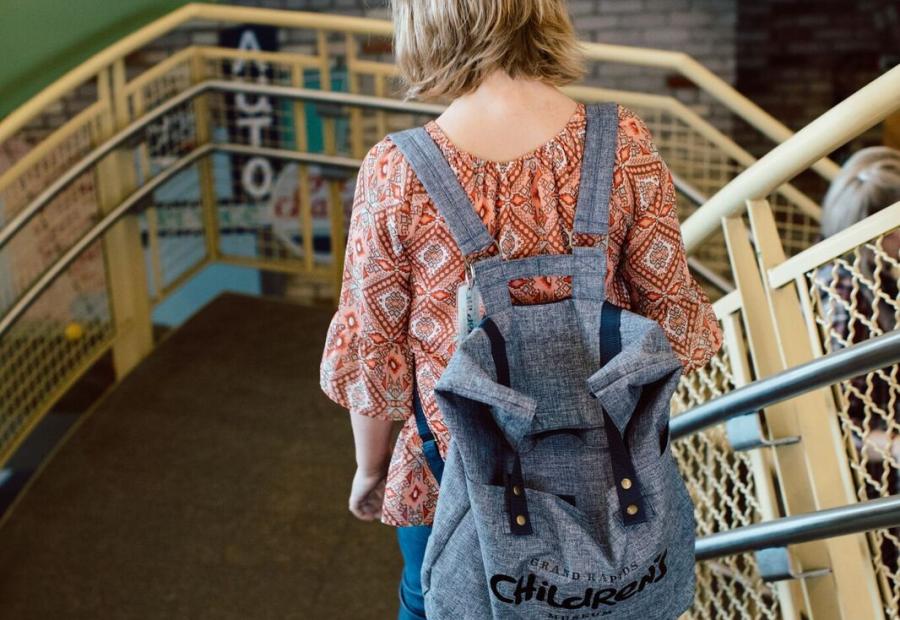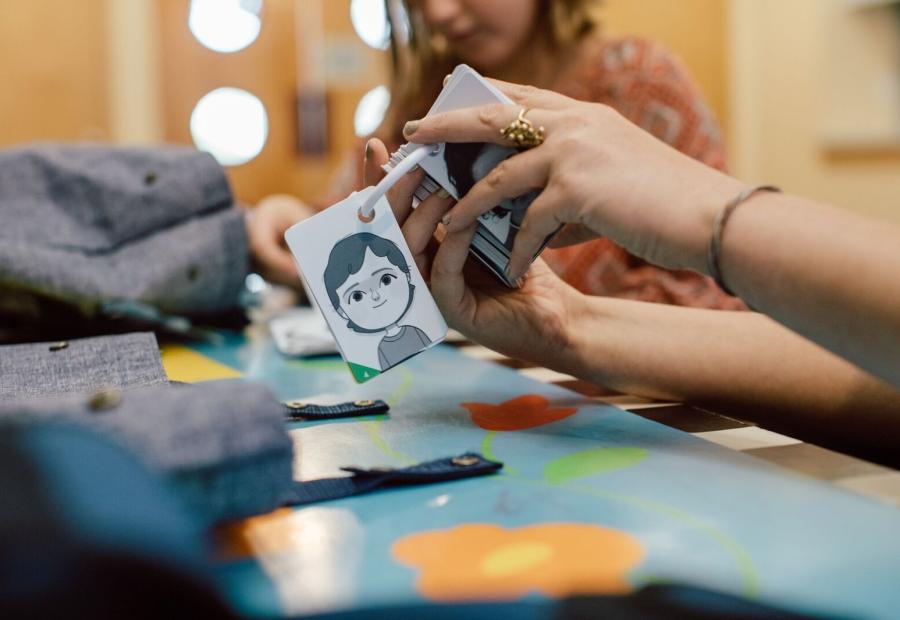 Grand Rapids Children's Museum also offers several sensory-friendly options to make visits to the museum a fun time for everyone who visits.
Photo by Experience Grand Rapids
Planning a Trip
Blandford Nature Center, John Ball Zoo and the Grand Rapids Public Museum are cultural gems in our city that spark curiosity for kids of all ages and each of them strives to create an environment where everyone feels welcome.
Part of being able to enjoy the trip for families with sensory challenges might include pre-planning. For John Ball Zoo, Blandford, and GRPM, who've partnered with KultureCity, there's an app for that!
Simply download the free KultureCity app from the App Store or Google Play, create an account, and choose which organization you're going to visit. The app includes a short description of the organization, identifies where you can find their "headphone zones," and maps out quiet spaces.
To help visitors understand what to expect when they visit, the app also includes their "social story," which, much like a children's book, uses pictures and words to describe what a typical experience is like at each location. Reading the social story can help people with sensory issues understand the sounds, noises, and situations they may encounter, setting expectations and helping them manage behavior. You can also read the social stories of the zoo and museum on their websites.
The nature center, the zoo and public museum aren't alone in their efforts to make sensory-friendly experiences.
While currently closed due to the Covid-19 pandemic, The Grand Rapids Children's Museum also offers sensory-friendly, inclusive programming. While their certification is through a different program, they've taken several steps to make adaptations so the GRCM is more sensory-friendly.
Their staff has also undergone training, and they offer similar sensory-friendly kits with slightly different components.
Although the GRCM isn't on the KultureCity app, they do share their social story on their website. They also have a Field Trip Calendar on their homepage that shows how many children are expected on field trips, on a given day, and at what times.
Many other attractions in Grand Rapids are making efforts to become sensory-friendly. People with sensory sensitivities can find a range of activities, including watching movies at Celebration Cinema.
If you plan on visiting the John Ball Zoo, Grand Rapids Public Museum, and the Children's Museum over the course of a couple of days, consider Culture Pass GR. It's a three-day pass that covers your admission to these and other cultural institutions in Grand Rapids for one price. The pass also includes rotating discounts and offers, making it a great way to save while taking in some of the best of Grand Rapids' culture scene.