Visitors hesitant to leave their fur-babies at home can cast those worries aside and bring them along for a fun weekend in Grand Rapids. Michigan's West Coast has always been known for being friendly and welcoming and that reputation is extending to the four-legged crowd as well.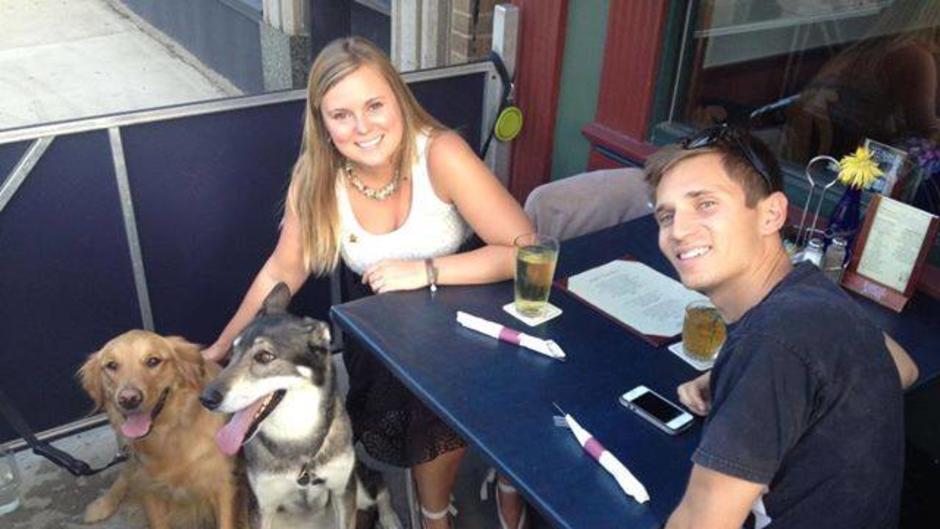 Diners Enjoying Dinner at One Trick Pony with Pets
Photo Credit: One Trick Pony
---
Many hotels in Grand Rapids are opening their doors to dogs of all shapes and sizes. If you are interested in staying downtown, for an additional $25, you can bring your pet weighing up to 30 lbs. with you to the Riverfront Hotel on Ann Street in downtown GR. For those with a larger dog, the allows up to two pets for an additional $25 per night fee with no weight restrictions. Many hotels near the airport also open their doggie doors for pets.
Once you've checked in, take some time to check out the local dog parks.
Three Black Dogs Playing
Photo Credit: Abbie Road Photography
---
Hillcrest Dog Park, located near Lyon and Benjamin, is an off-leash dog park with areas for both large and small dogs. With two large, fenced in areas and plenty of shade, the park is a hit with both animals and their humans. Have a large dog and a small dog and can't bear to separate them? Then head to Covell Dog Park at Covell and Birch St. The one-acre park is off-leash friendly as well as without a small dog section.
After all that exercise, it's time to relax and grab a bite to eat. And yes, you can bring your dog!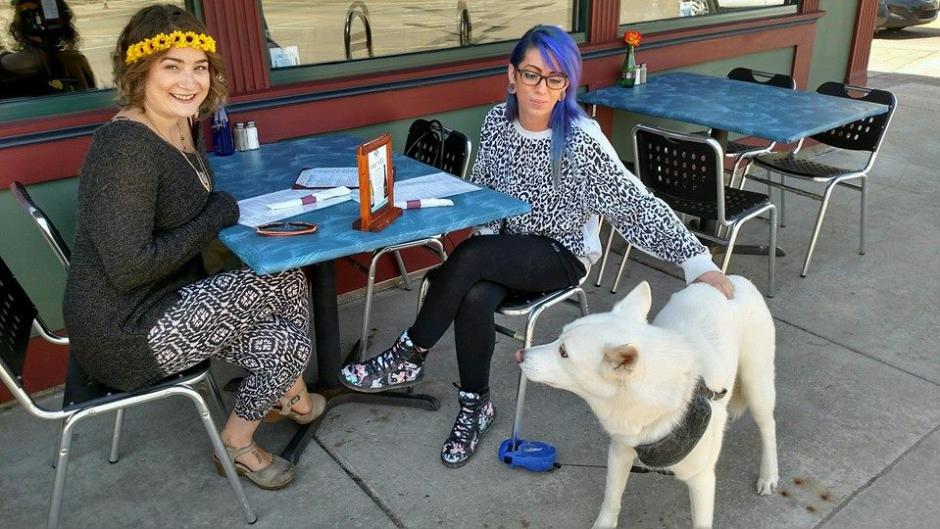 Diners and their Pets
Photo Credit: One Trick Pony
---
Dogs of all sizes are welcome on the outdoor patio at One Trick Pony, with water bowls and special marrow bones given to all four-legged diners.
"Grand Rapids is very welcoming to visitors, but we wanted to be sure that those traveling with pets are accommodated," said Dan Verhil, co-owner of One Trick Pony. "All doggie diners are greeted with a home-smoked marrow bone to enjoy. It keeps them occupied and allows their owner to enjoy a meal and a beverage while watching the action in downtown GR."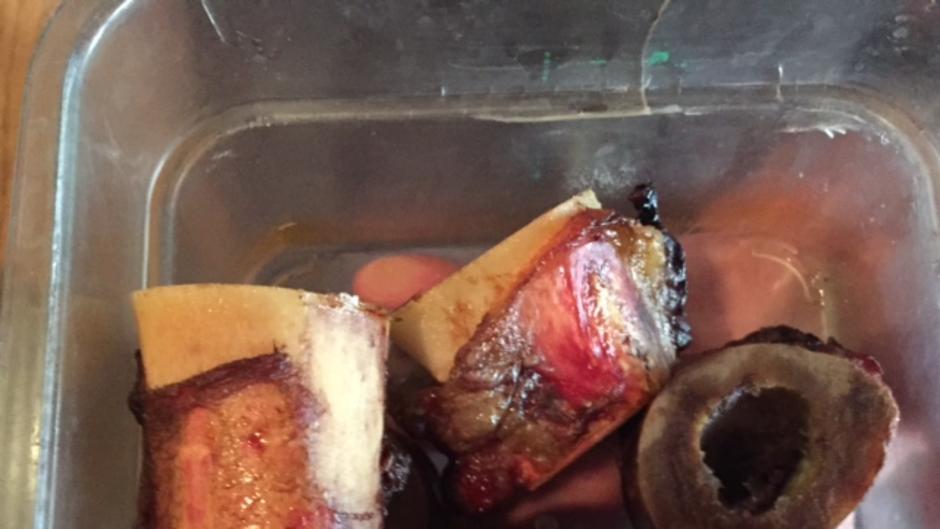 House-made Marrow Bones for All Dogs
Photo Credit: One Trick Pony
---
This is the second year the patio has been open to pets and the response has been overwhelmingly positive. Verhil said even guests without pets enjoy the dogs since they are busy with their bones and relaxed with their owners nearby.
Hop on over to the Mitten Brewing Company patio for another pet-friendly patio option!
So pack up the doggie bed and come visit Grand Rapids. We can't wait to meet you and your pet!
Never miss a post!
Sign-up for the Insider Experience blog.