In spite of the completion of the Beer City USA competitions, Grand Rapids has kept the spirit of her 2013 win alive. Breweries have continued to grow and thrive, and beer tourism has introduced thousands of new visitors to the growing city. After two years of enthusiasm, it's time for the next step. Experience Grand Rapids is excited to introduce the Beer City Passport, an exciting opportunity for locals and visitors to show their Grand Rapids pride and keep on drinking the good stuff!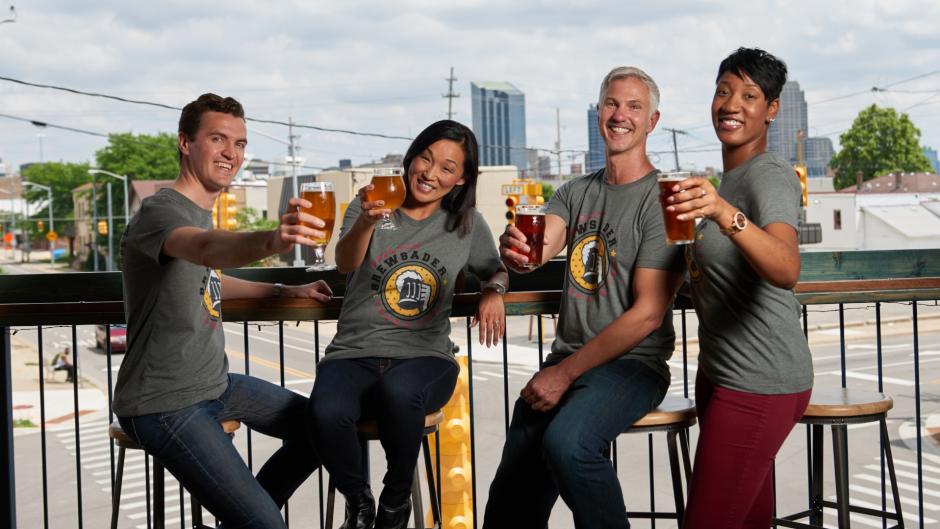 ---
What is it?
The passport is 35 pages of breweries, beer tips, and city info in a cool, convenient passport-sized booklet.  There are 23 featured local breweries, and if you visit 8 of them and get the accompanying stamp, you may exchange your passport signature page for a Brewsader's T-Shirt!  This passport was designed to pair wonderfully with your Beer City Ale Trail Map, which includes cideries, distilleries, and even more breweries.
Where can I get one?
The passports have been distributed to all participating breweries and will be at the GOSite in the Downtown Destination Neighborhood.  After you have collected your stamps, you can redeem them for one t-shirt per passport either by mail or in person at the GoSite!  The GoSite is open seven days a week so it's convenient to choose the size you need in person.  Make sure you tell your server or bartender that you have the passport so that they can stamp it for you.
Who is it for?
The Beer City Passport has been created for the Brewsaders of the world.  Wondering what a 'Brewsader' is?  A 'Brewsader' is a person who is an advocate, enthusiast, and imbiber of great beer, on a never ending quest for the perfect brew.  If that sounds like you or someone you know, then Grand Rapids is a great place to begin or continue that quest.
Passport participants must be age 21 or older and are not advised to attempt 8 breweries in one day (or 23 for that matter)!  If you need a place to stay, the passport lists local hotels that offer Beer City Packages, as well as convenient ways to get around from brewery to brewery.  Also, the enthusiast's app Untappd has released a 'Brewsader' badge that you can get just by drinking five local beers...which sounds like a more than reasonable challenge! 
The passports were released today- so go forth and conquer as a new but true Brewsader!
Don't miss a post!
Sign-up for the Insider Experience blog