Whether you're planning a trip to Grand Rapids or you're a seasoned local, you can find karaoke every night of the week at restaurants and bars all around town. 
When you're ready to take the mic or just cheer on your favorite singer, here are a few suggestions from locals you might want to try.
K-ROK Korean Barbecue & Karaoke
Thursday - Saturday, 5 PM - 2 AM
The only destination with karaoke in its name – adopts the Korean tradition of noraebang, or "singing rooms." Instead of singing your heart out in front of strangers, K-ROK lets you reserve one of three private rooms to harmonize together with friends and family. Reservations are for two-hour blocks and the music library includes everything from American Top 40 to K-Pop.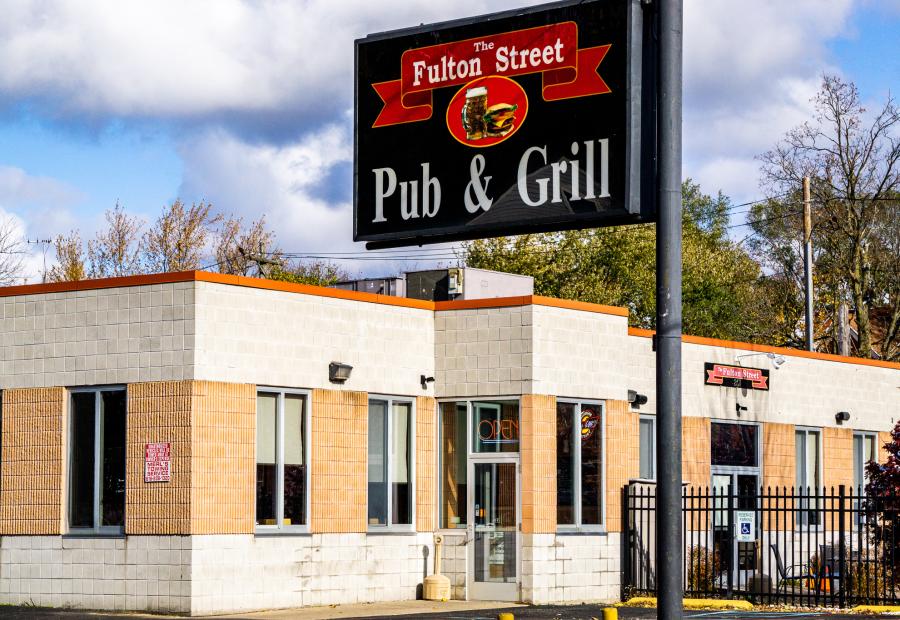 Sing the night away at Fulton Street Pub, a short distance from the downtown GVSU campus.
Photo by Brian Craig for Experience Grand Rapids
Fulton Street Pub & Grill 
Thursday – Saturday, 9 PM
Fulton Street Pub & Grill is a fun bar downtown near the Grand Valley State University (GVSU) Pew campus that is popular with students, as well as karaoke aficionados of all ages. It also has gaming machines and pool tables, and you can catch sporting events on its large TVs. In addition to karaoke, this Pub offers entertainment Monday through Sunday with events such as open mic night, amateur comedy, trivia, and wrestling commentary.
Play Station Pub
Wednesday – Saturday, 9 PM
Play Station Pub is a West Side bar with a fun, friendly atmosphere, six big TVs, and gaming machines.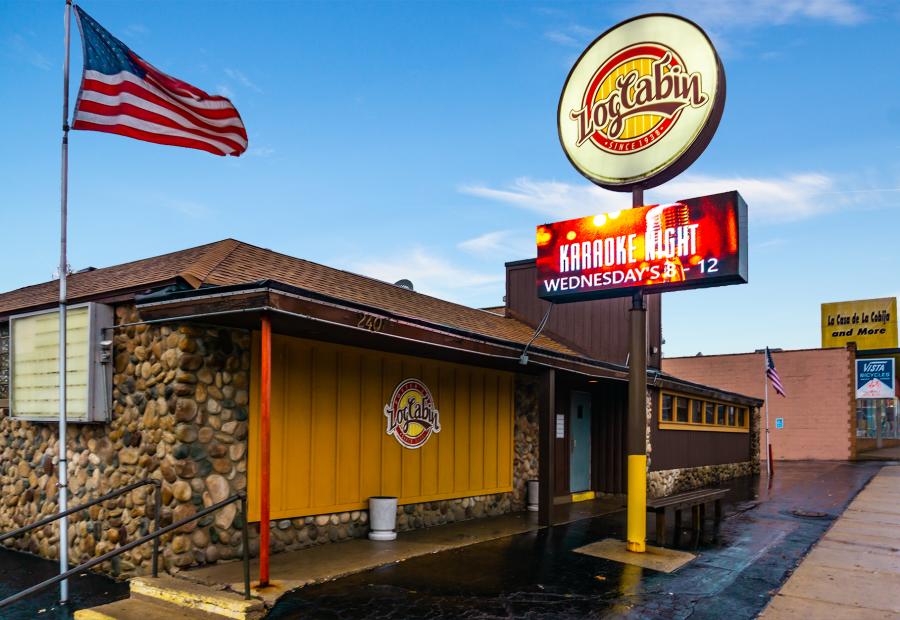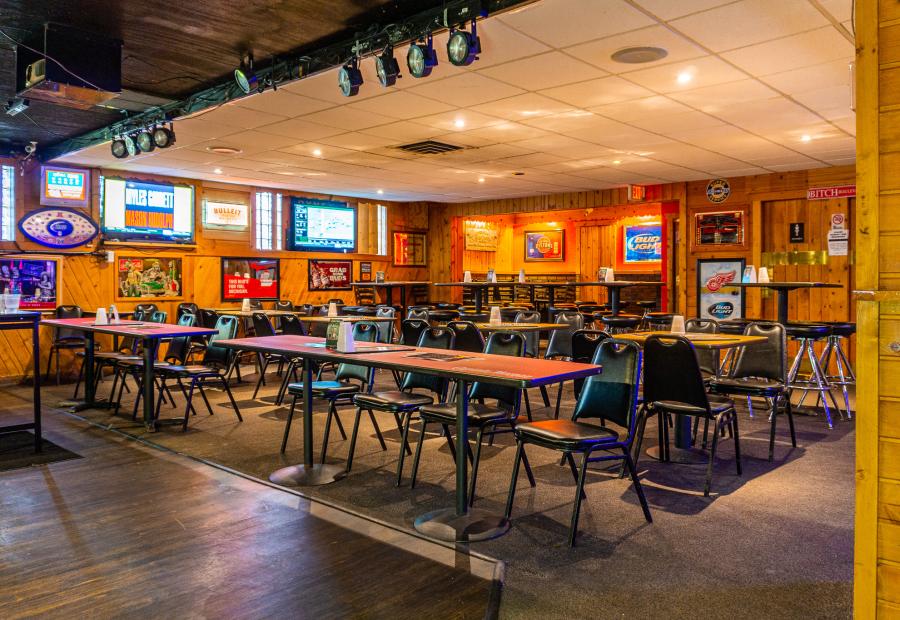 Doing business since 1938, Log Cabin offers karaoke, live music, and other fun events.
Photo by Brian Craig for Experience Grand Rapids
Log Cabin Cocktail Lounge
Sunday, Monday, Wednesday, & Thursday, 9 PM
In business since 1938 and still going strong, the Log Cabin has a full bar, extensive menu and TVs for sports-watching. In addition to karaoke, on other nights it offers Sunday night music trivia and live bands.
Twisted Bull Saloon
Monday - Thursday, 9:30 PM
This "true country" bar features live music on Friday and Saturday. The Twisted Bull also offers mechanical bull rides, dancing, pool, darts and more.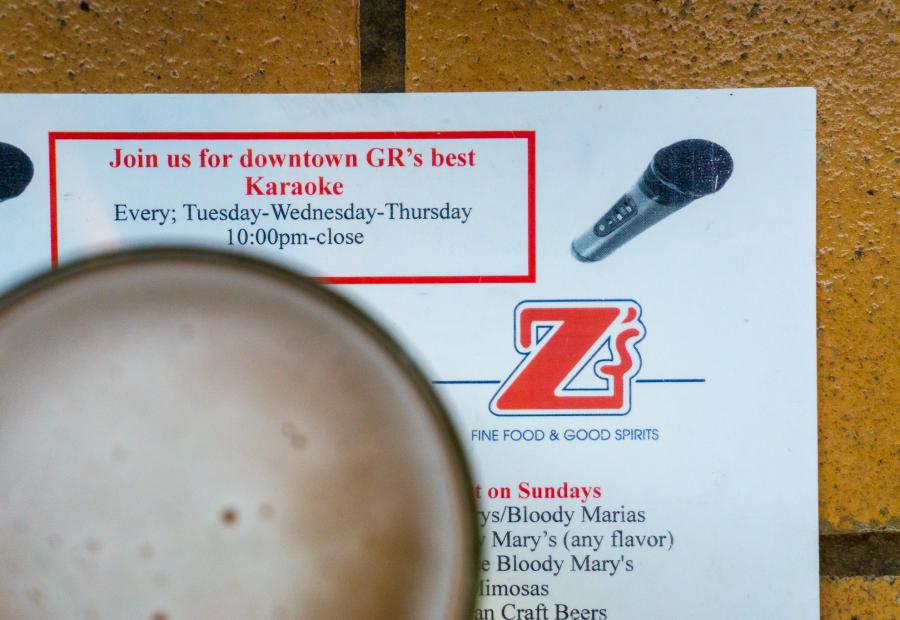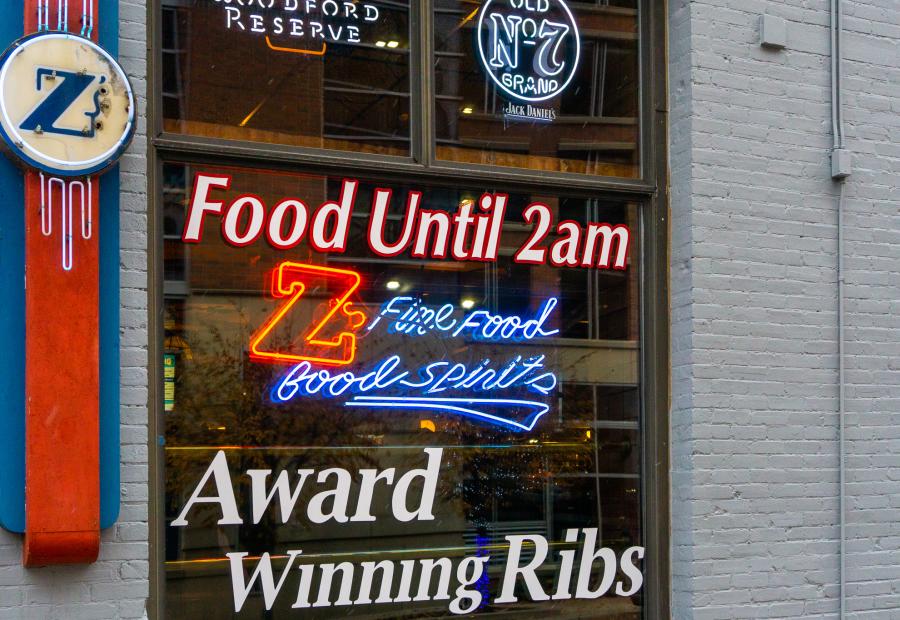 Z's Bar is located right downtown, walking distance to many hotels, museums, and other attractions.
Photo by Brian Craig for Experience Grand Rapids
Z's Bar & Restaurant
Tuesday – Thursday, 10 PM
Performers love Z's karaoke stage, located in front of its large, circular bar. The atmosphere is cozy and welcoming, there's patio seating in the warmer months, and it's within walking distance to many downtown hotels and museums.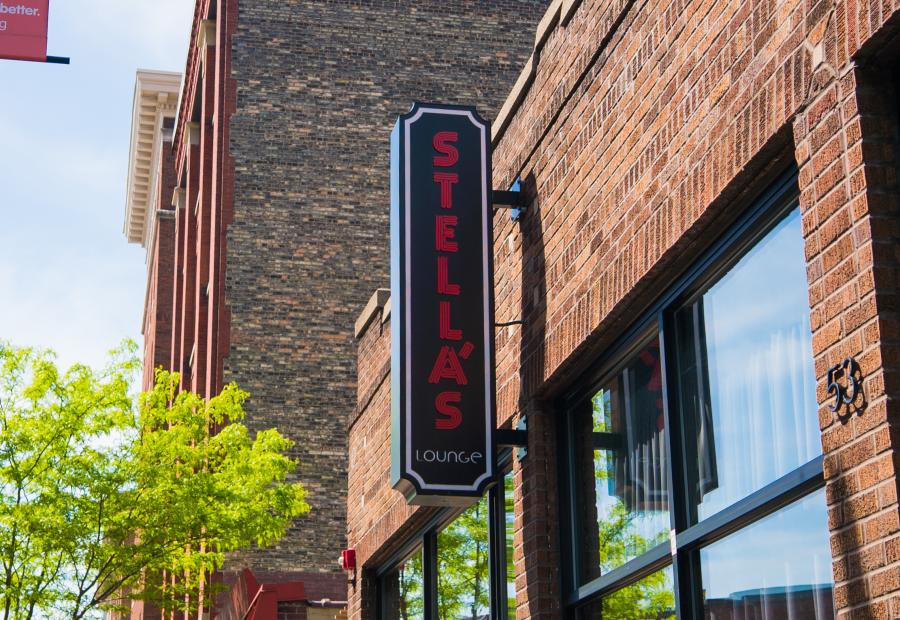 You'll find karaoke every night of the week at various restaurants and bars around Grand Rapids.
Photo by Experience Grand Rapids
Karaoke Every Day of the Week
In addition to these six fun venues, you can find karaoke around town at these establishments throughout the week:
Monday
Tuesday
Wednesday
Thursday
Friday
Saturday
Sunday
As you can see, Grand Rapids has plenty of opportunities for karaoke and this list isn't comprehensive by any means. Dates and times may change, please contact the individual businesses before you go.