Whether you prefer frozen or on the rocks, Grand Rapids has plenty of amazing Mexican restaurants that serve tasty margaritas. We're not just talking tequila and mix here.
Check out the innovative margaritas—and delicious food—at one, or more, of these local restaurants.
Remember that as a result of the Covid-19 pandemic, hours, operations, and even menu items may have changed. It's always a good idea to check with each establishment before you visit. Check out the Travel Updates page for the latest on the area's health and safety practices.
Donkey Taqueria
Housed in a remodeled 1920s neighborhood service station, Donkey Taqueria dishes up authentic Mexican food like barbacoa tacos and chips served with homemade guacamole. Their bar is a can't-miss, with over 130 varieties of tequila. Donkey's standard margaritas include a classic lime flavor, prickly pear, and jalapeño.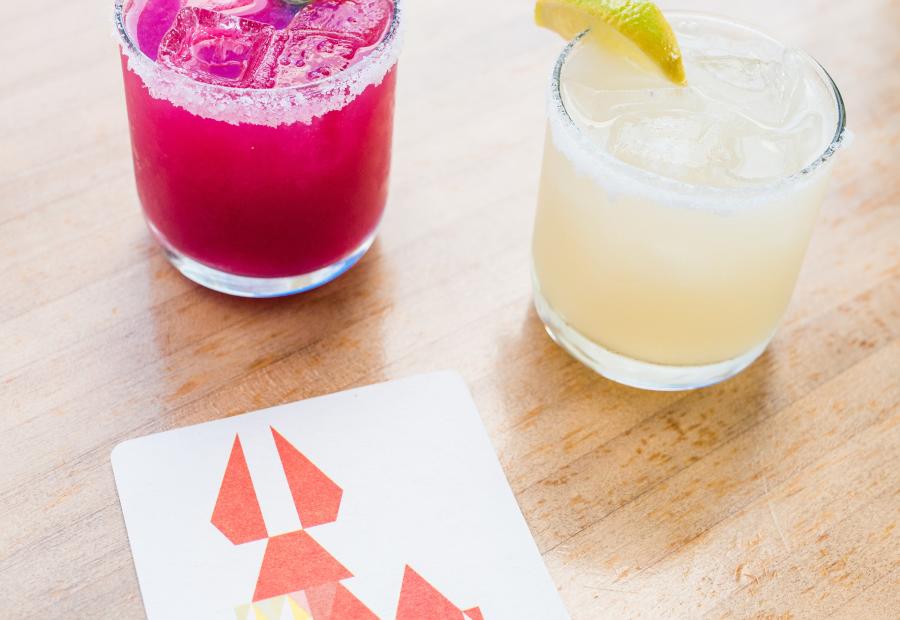 Donkey's prickly pear and classic margaritas are local favorites.
Photo by Experience Grand Rapids
MeXo Tequila & Mezcal Bar
MeXo, led by Executive Chef Oscar Moreno, prides itself on adding modern touches to the classic pre-Hispanic cuisine of Mexico. Think Caldo de Piedra (seafood stone soup) and dishes featuring steamed masa tamal. Their food is elevated and you can expect their margaritas to the be same. Their MeXo Margarita is shaken tableside--an experience not to be missed! 
Lindo Mexico
Lindo Mexico expanded for the second time last fall and for good reason: lots of people enjoy the casual, family-owned restaurant and the authentic, fresh food prepared by their chef each morning. In addition to special dishes like chimichangas and Camarones (shrimp)—and a coconut flan you won't want to pass up—Lindo Mexico offers dozens of different tequilas and a wide variety of margaritas.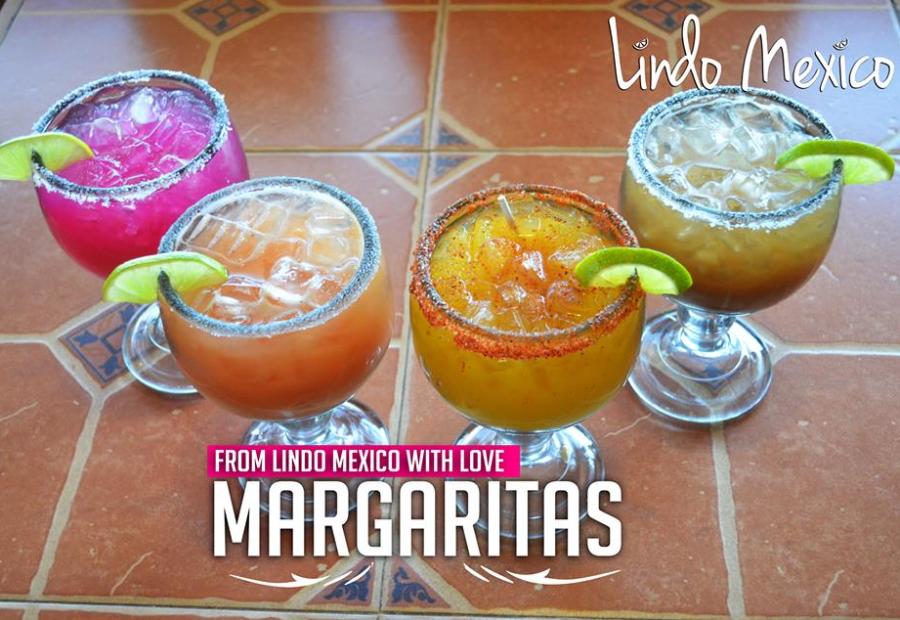 Lindo's house-made margaritas are a must-try.
Photo by photo courtesy of Lindo Mexico located at 1742 28th St SW
Cinco de Mayo
You'll find Cinco de Mayo just across from the Grand Rapids Art Museum, serving authentic Mexican and Tex-Mex food in an upbeat atmosphere in the 150-year-old Flat Iron Building. Their food menu features fajitas, a hot-and-spicy burrito, and more. Cinco de Mayo also makes their own mixes and their drink menu features a variety of tequilas and mezcal.
The colorfully-decorated restaurant features murals by Grand Rapids artist Rolando Mancer and the original tin ceilings and exposed brick add a historic element to the décor.
Luna Taqueria y Cocina
Just around the corner from Van Andel Arena, Luna embraces the rich culinary heritage of Latin America and features contemporary Latin foods, so you can always expect delicious food and creative drinks.
"Our bartenders like to use fresh, in-season produce to create new features every week," says Mario Cascante, owner of Luna. Their current menu includes the classic lmie and flavors including prickly pear, mango, hibiscus, paloma (grapefruit), and spicy... just to name a few. They also offer a flight—a super fun way to try three different margarita flavors.
Reservations are strongly recommended for parties of any size!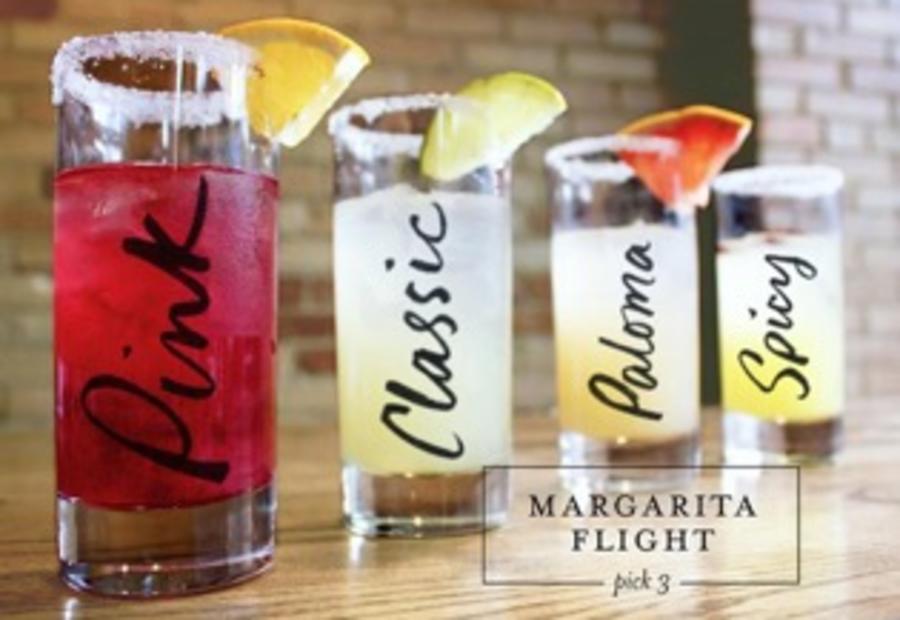 Luna's margarita flight is a great way to try different flavors.
Photo by photo courtesy of Luna Taqueria & Cocina located at 64 Ionia Ave SW #100
Beltline Bar
Less than five miles from downtown Grand Rapids, the Beltline Bar, a long-time local favorite that's been in GR since 1953, features a classic Tex-Mex menu. The restaurant has served over 5 million burritos—a menu favorite that, in addition to their margaritas, keep customers coming back year after year.
This list isn't meant to be exhaustive and we only included restaurants that serve margaritas, which is why we didn't highlight great Mexican restaurants like Taqueria San Jose and El Granjero.