Love is always in the air in Grand Rapids. Some have even said Grand Rapids is downright sexy. So if you plan on asking THE question to your special someone, Grand Rapids is the place to do it. We asked our loyal social media followers for their thoughts on local places to pop the question. Below are 14 enchanting ideas from real couples: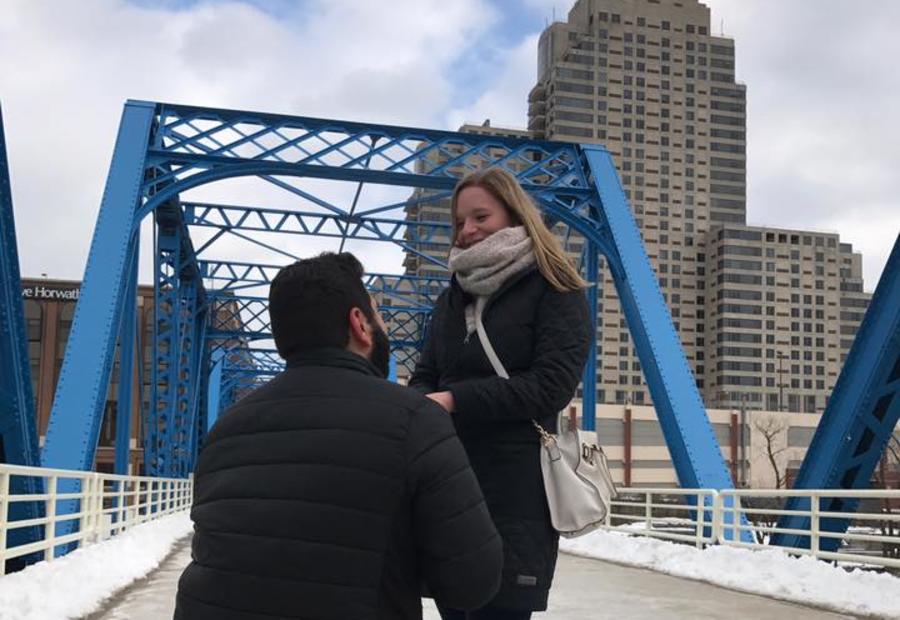 The iconic bridge serves as a great backdrop for this special moment.
Photo by Used with permission
Having the Grand Rapids skyline in the background is an added bonus.
The iconic Robert Indiana sculpture is like a billboard for your love.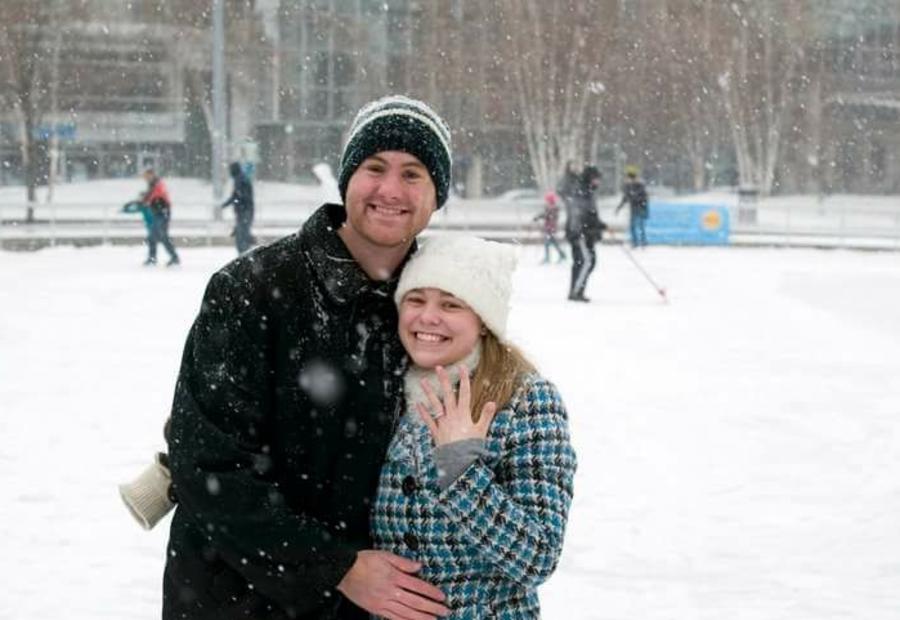 There's nothing like a good reminder of where it all began.
Photo by Photo courtesy of Brittany.
It's one of the city's most vibrant gathering spaces, so be prepared for a crowd to cheer on your proposal.
Nothing is more romantic than a carriage ride.
Photo by Common Gentry Carriage Company
What could be more romantic than a horse-drawn carriage ride through the streets of downtown GR?
We can't guarantee you'll make it onto the kiss cam, but LMCU Ballpark is still a great place to pop the question.
Snuggle up on a bench overlooking the city as the sun begins to descend over the horizon … it's a magical place and time to pop the question.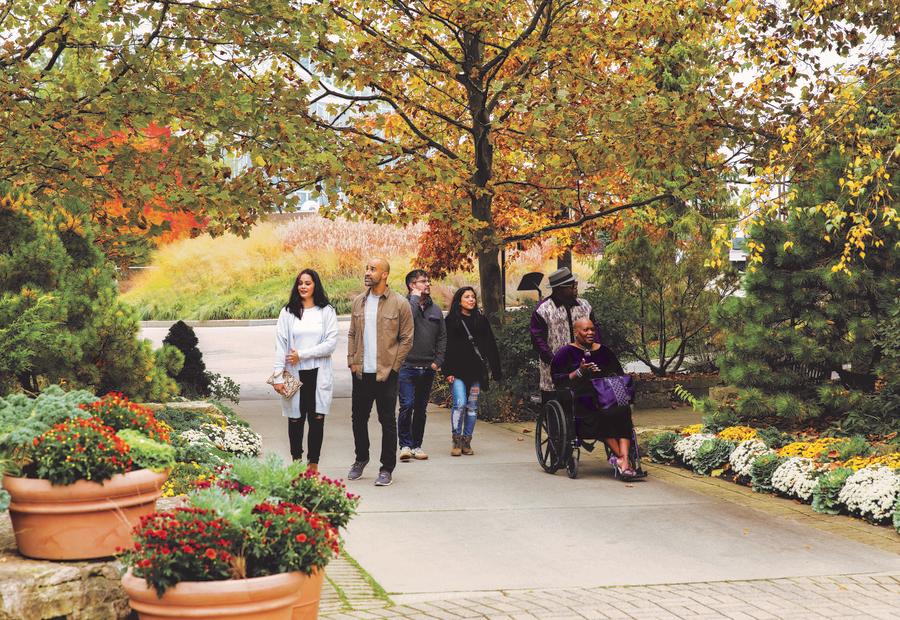 A stroll through the beautiful Frederik Meijer Gardens & Sculpture Park is the perfect activity.
Photo by Experience Grand Rapids
In the Japanese Garden or the Tropical Conservatory, the Victorian Garden or the Greenhouse? Every location here is a stunner.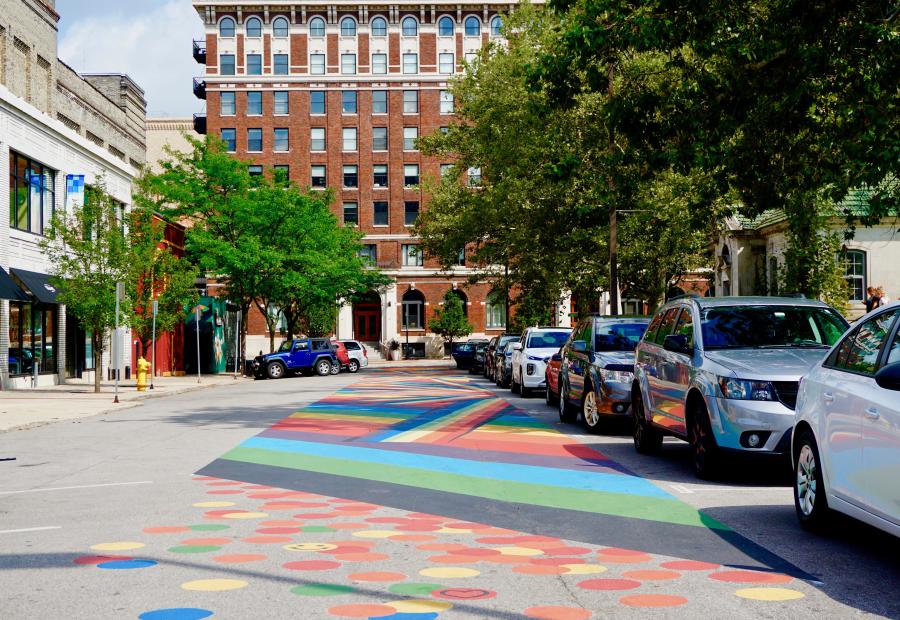 Rainbow Road commemorates LGBTQIA+ history and is a popular spot.
Photo by Brian Craig for Experience Grand Rapids
8) On Rainbow Road.
Originally installed to commemorate the 50th anniversary of NYC's Stonewall Riots, this street mural is a popular proposal spot for LGBTQIA+ couples.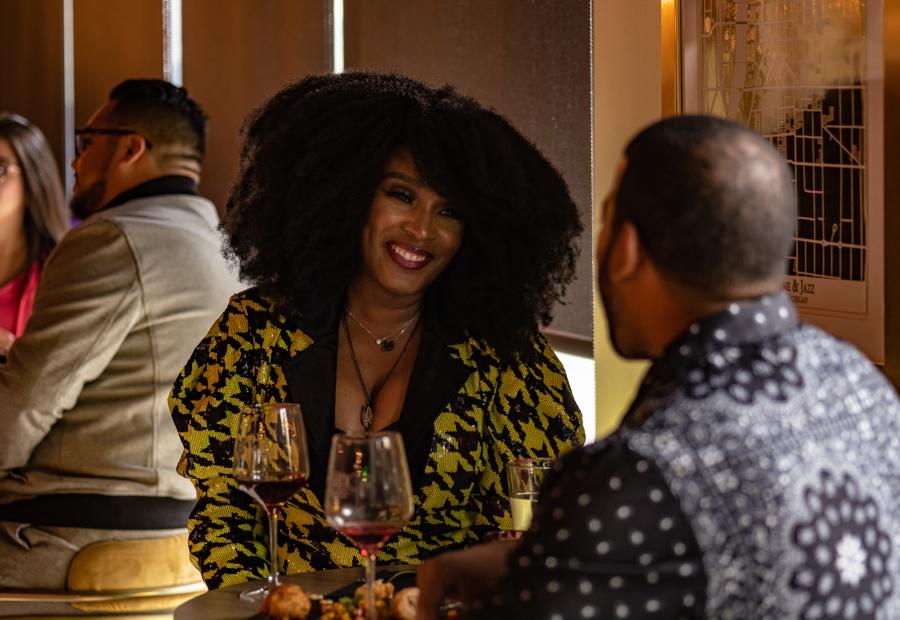 The classy vibe of GRNoir Wine & Jazz is fit for the occasion.
Photo by Brian Kelly for Experience GR
Go the sophisticated route at this downtown club offering great vino, food and music.
The views from this 27th floor restaurant are spectacular. So is the food. Your proposal will be, too.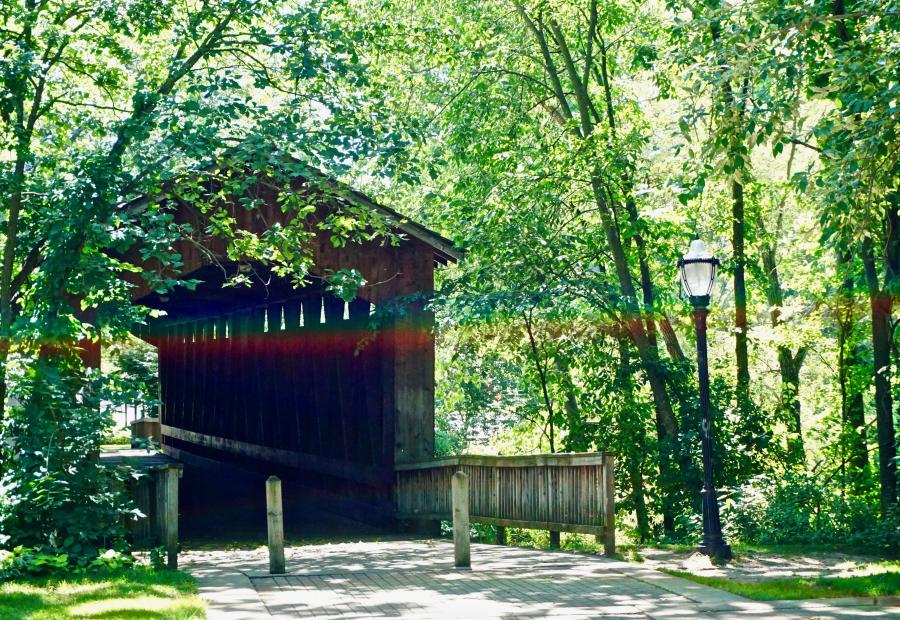 The Ada Covered Bridge is a beautiful secluded spot surrounded by nature.
Photo by Brain Craig for Experience Grand Rapids
A more rustic choice than the Blue Bridge at No. 1, this much-photographed wooden structure has hosted generations of proposals.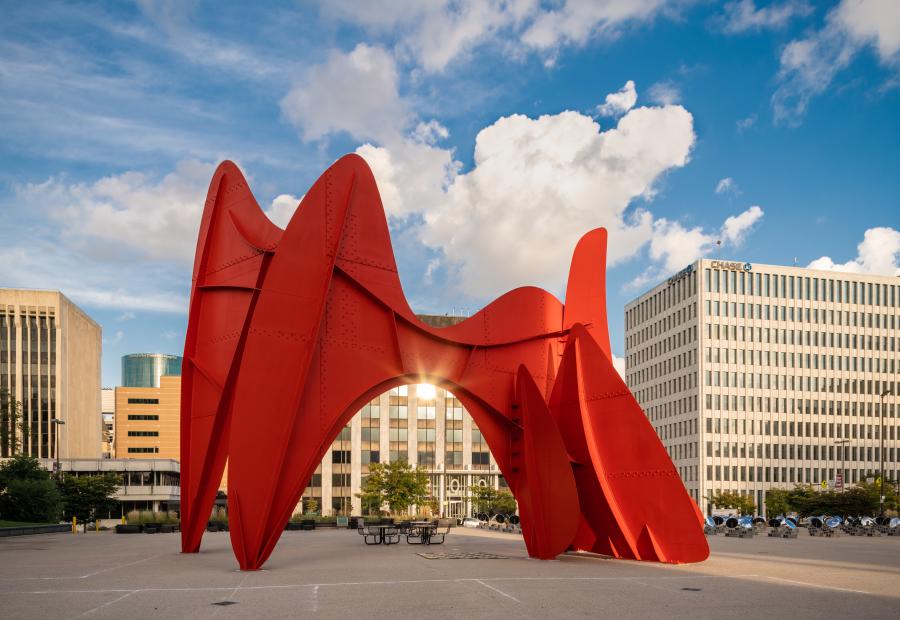 La Grande Vitesse is a Grand Rapids staple that encompasses the city's spirit.
Photo by Experience Grand Rapids
The ginormous Alexander Calder sculpture in the heart of downtown symbolizes the city's creative spirit, so it's the perfect spot to stage a creative marriage proposal.  
13) At John Ball Zoo.
Ride the funicular up to the Forest Realm Trail for a breathtaking view of downtown as the backdrop to your proposal. Or get down on one knee in front of the monkeys or meerkats. Your choice.