Love is in the air in Grand Rapids. Some have even said Grand Rapids is downright sexy. So if you plan on asking THE question to your special someone, Grand Rapids is the place to do it. We asked our loyal Facebook fans their thoughts on local places to pop the question. Below are six enchanting ideas from real couples:
Having the Grand Rapids skyline in the background is an added bonus.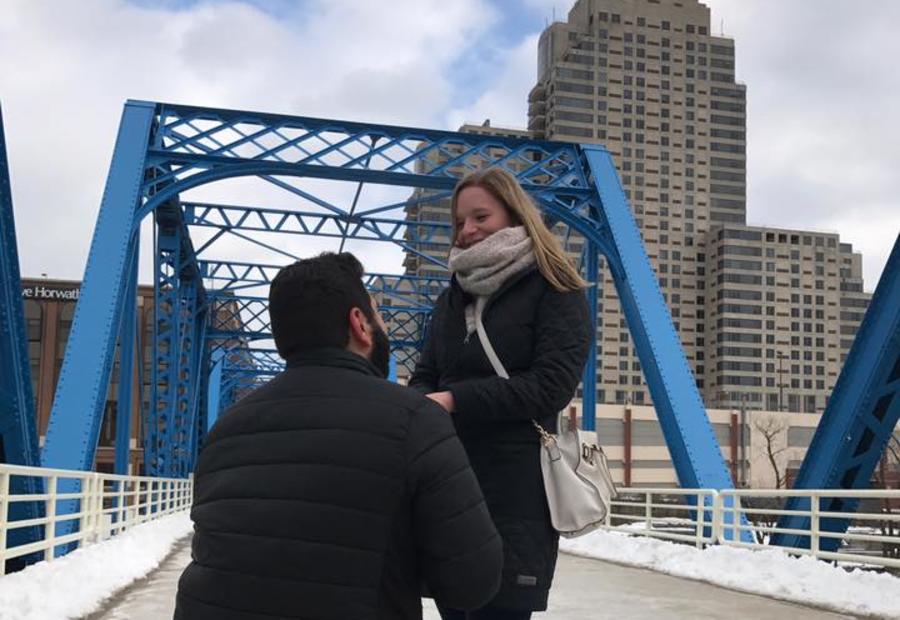 The iconic bridge serves as a great backdrop for this special moment.
Photo by Used with permission
2) At the place where you had your first date.
Especially if that place is also Rosa Parks Circle.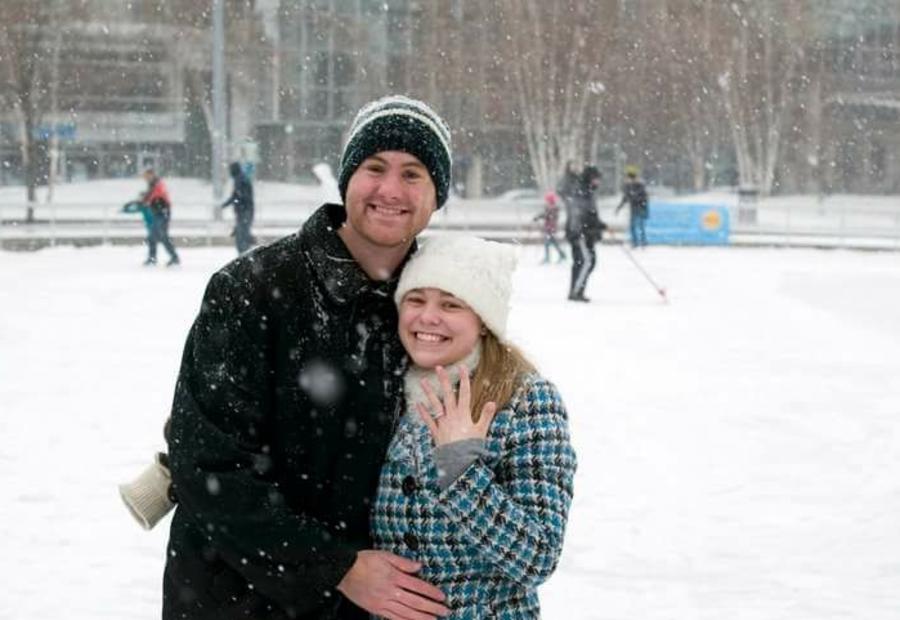 There's nothing like a good reminder of where it all began.
Photo by Photo courtesy of Brittany.
3) A place that you or your sweetie have always enjoyed in Grand Rapids.
For Amanda, the Sixth Street Bridge (aka the Green Bridge) "was always one of our favorite spots to walk when I lived there." The bridge made the Up-inspired proposal from her fiancé all the more magical.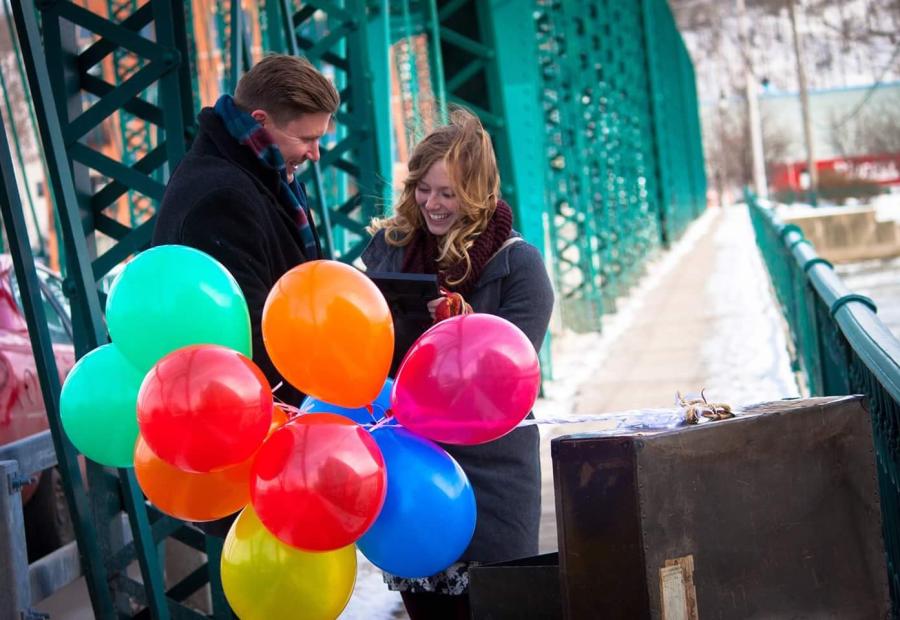 Add another special memory to an already cherished location.
Photo by Photo Courtesy of Amanda, taken by Jessica Hulbert
4) At your favorite restaurant. 
For this couple that place was Furniture City Creamery. They even decided to go back during their wedding.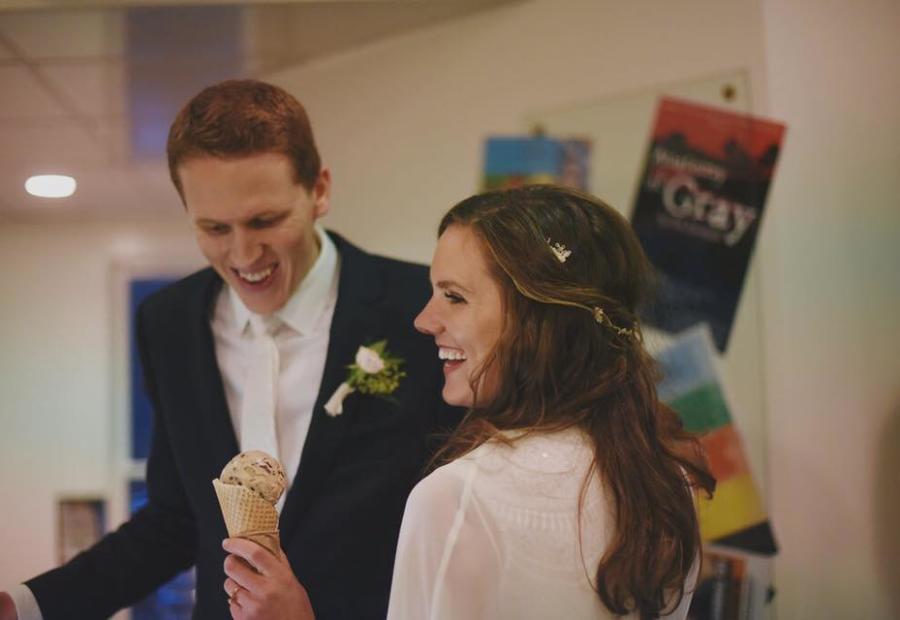 The only thing sweeter than popping the question is the ice cream you will eat during your visit.
Photo by Courtesy of Kelly
It was just the place for Aaron's proposal to Laura. Says Aaron, "We had an absolute blast, despite getting dizzy proposing while the carousel was running. "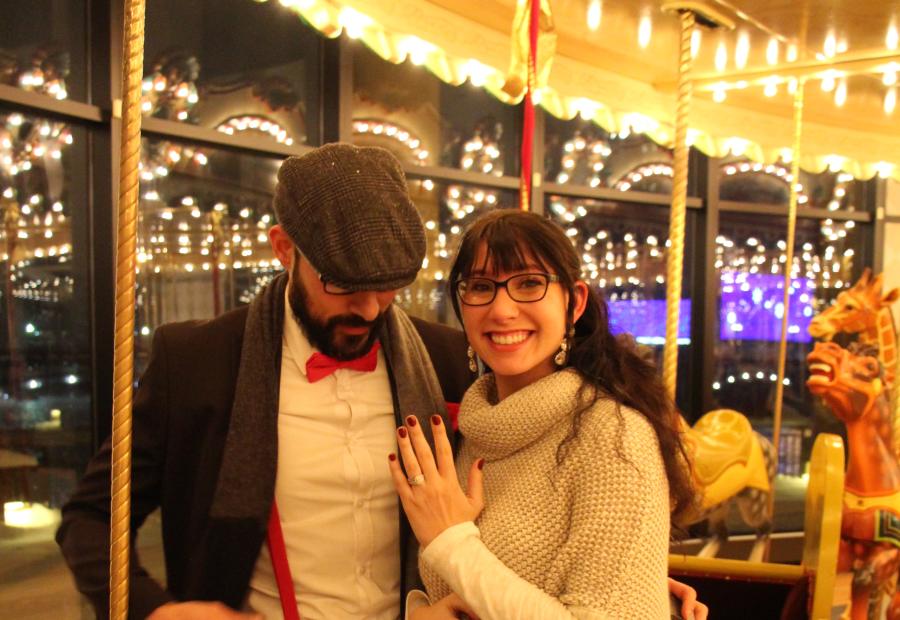 The lights and sounds of a carousel will make the magic even more real.
Photo by Photo courtesy of Aaron and Laura Rainey
6) Just about anywhere.
Grand Rapids is one of those places where you can make almost any space special and romantic. You can even empty a coffeehouse to propose to your someone while a three-piece ensemble plays in the background. Jessica and her fiancé have the photos to prove it.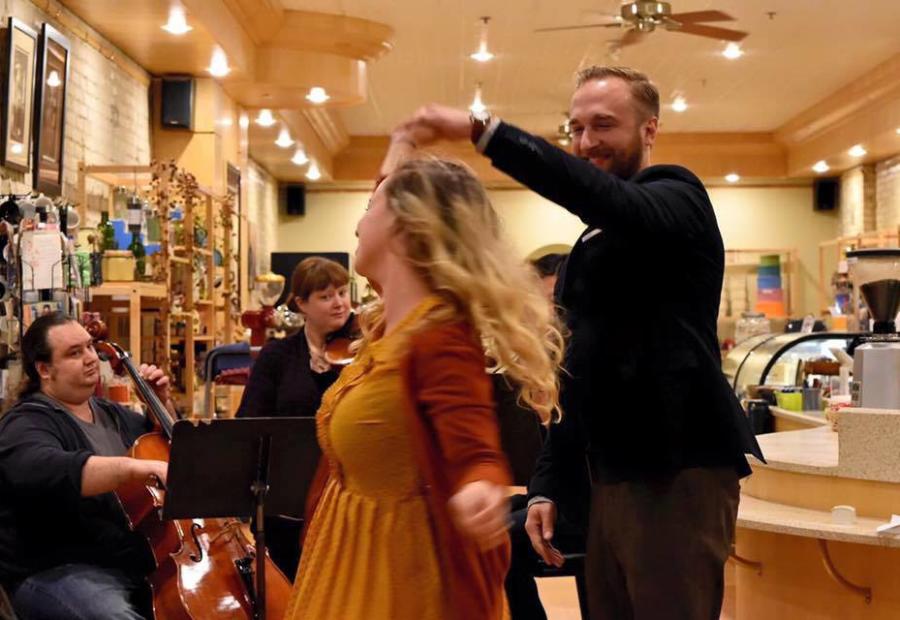 Having an entire coffee shop to yourselves is a great engagement story to share.
Photo by Photo courtesy of Jessica