Adrenaline junkies or anyone looking for unconventional things to do in Grand Rapids, look no further.
Whether you're visiting the city or are a local looking for something new to do, we've curated a list of adventurous activities that are sure to leave you and your loved ones with fun memories. We advise you to check with an establishment directly to confirm hours of operation, reservation requirements, pricing, and their indoor and outdoor options.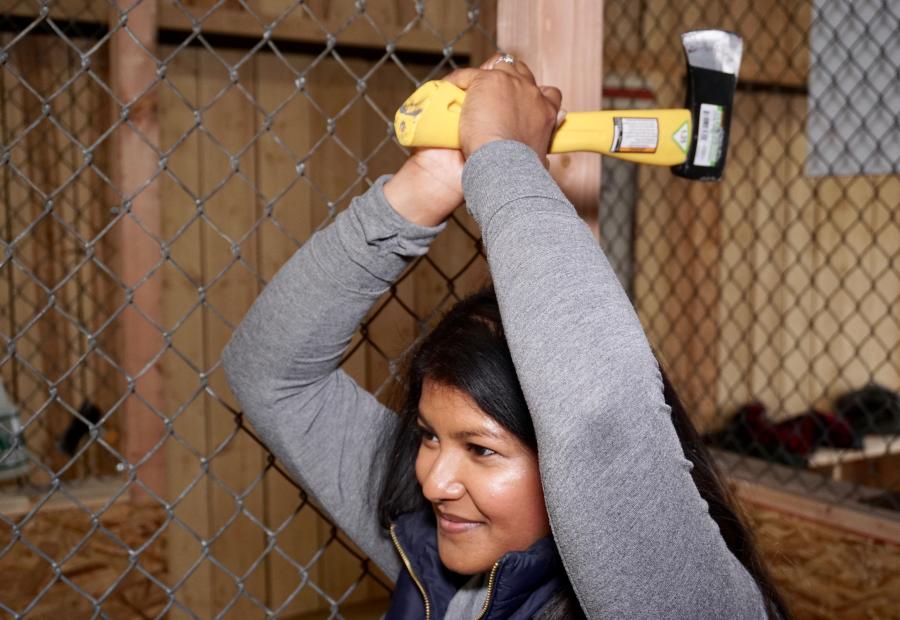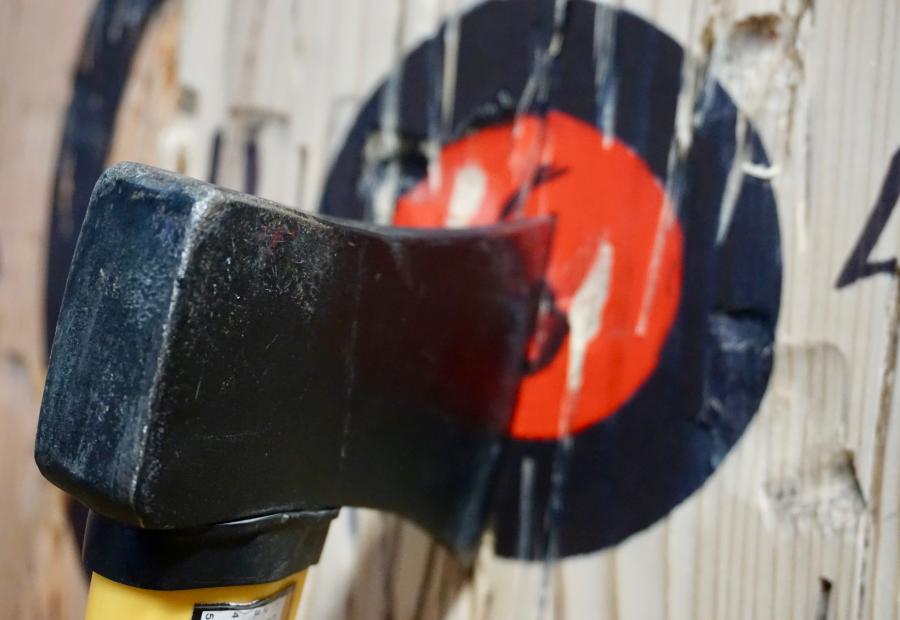 Axe throwing is an exciting, darts-like activity for anyone ages 12 and up - just don't forget to wear close-toed shoes.
Photo by Experience Grand Rapids
Axe Throwing
This unique activity has taken cities across America by storm, and Grand Rapids now has two ranges of its own: FlannelJax's Grand Rapids and Wood-Splitters Axe Throwing.
The scoring is similar to that of darts: players take aim at the target and earn points depending on where their axes land. Axe throwing is great for group outings and family friendly for teens accompanied by an adult.
A two-hour axe-throwing session for a minimum of four people at FlannelJax's is $40 per person. Depending on your group size, you'll enjoy an axe-throwing lane or a private court. Rates at Wood-Splitters range from $25 for one hour to $35 for 1.5 hours, for 2-3 or 4-10 throwers.
It's best to book online but you can call about last-minute availabilities – 616.466.4635 for FlannelJax's and 616.325.4083 for Wood-Splitters.
Extreme Trampolining
Hit the trampoline park to have fun and burn major calories. You can bounce, swing on the trapeze, duke it out on the battle beams, play trampoline basketball, and more at a local extreme trampoline gym. You don't have to be a gymnast to appreciate the high-energy fun of jumping around a thousand square feet of bouncy surface.
This low-cost, indoor activity is perfect for large groups like birthday or bachelorette parties and is also a great option to beat the rainy day blues. Participants must sign waivers, and children must be supervised by an adult. Check out Altitude Trampoline Park, Rebounderz or SkyZone for more information on trampolining.
The cost for single passes vary between trampoline parks but generally begin at $13.95.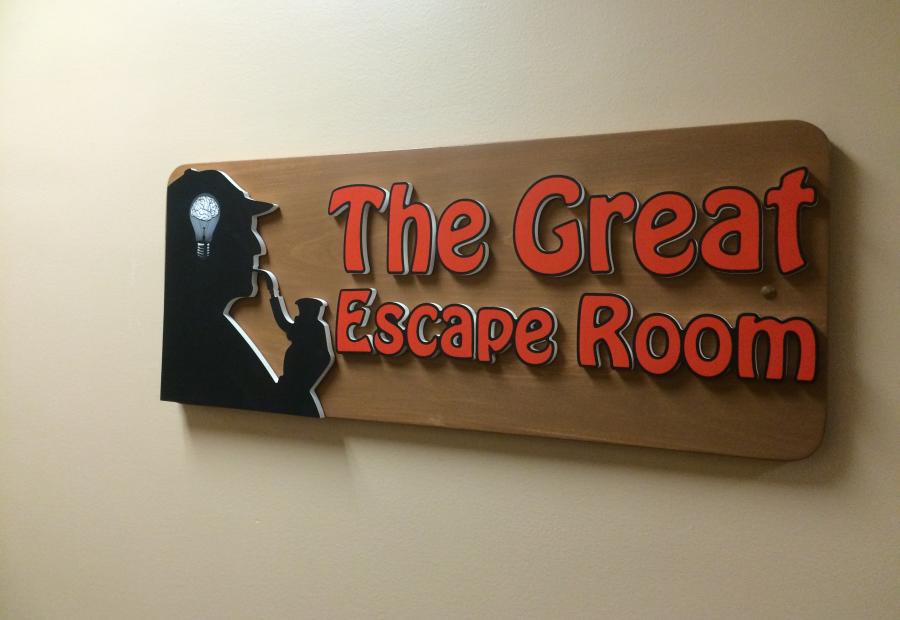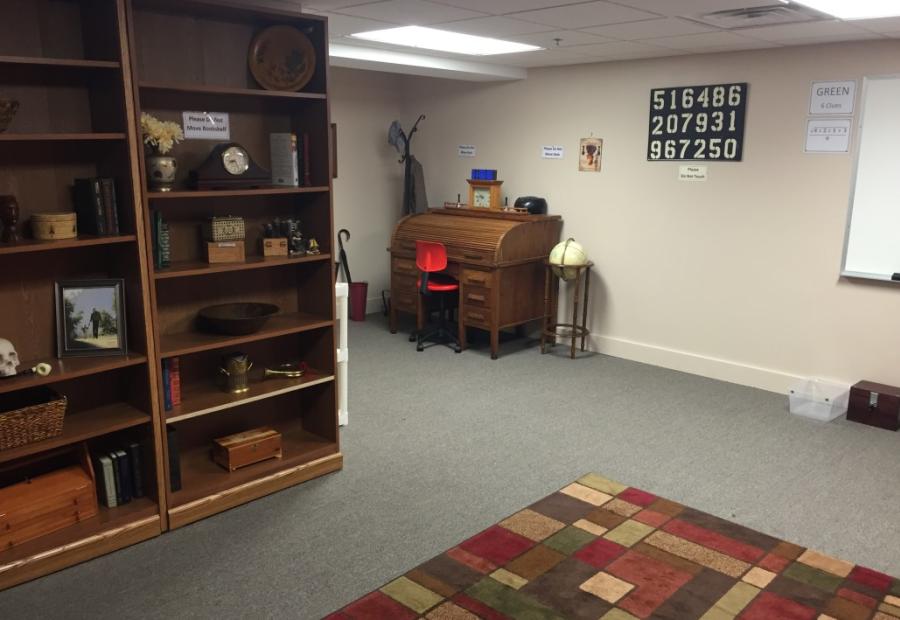 Escape rooms offer a great puzzle-solving activity for groups, team building, and parties.
Escape Rooms
Flex your brain power with a trip to an escape room. This mentally-stimulating activity requires teamwork from all players. You and your friends will be locked in a room, and the only way out is to solve a series of puzzles and riddles using hidden clues.
You'll have to hurry, as this challenge is also a race against the clock. All escape rooms have a theme, whether it be a classic "whodunit" mystery to solve or saving the world from a missile crisis.
This activity is perfect for group outings, team building, and parties for almost any occasion. The cost to book a private room varies by location but is approximately $200. You can also share a room with other small groups which costs about $20 per person.
Escape rooms are also a fun family activity; however, some facilities have an age minimum of 12 or require parent supervision and signed waivers.
There are several escape room facilities in Grand Rapids, including GR Escape Room, Great Escape Room, Locked 460 Escape Room and The Ruse.
Rock Climbing and Bouldering
Put your critical thinking and physical fitness abilities to the test with indoor rock climbing (with ropes) or bouldering (without ropes). There are facilities in Grand Rapids that cater to both beginner and expert climbers.
If you haven't tried this unique activity before, be prepared to feel soreness in muscles you may not be used to flexing, as it's a full-body workout. While you won't be scaling a mountain, you'll be a few feet off the ground, which will get that adrenaline pumping.
Check out Terra Firma Bouldering Co. and Higher Ground Rock Climbing Center, where you can receive an introduction to climbing or just drop in for open climb. This is a fun solo experience, family experience (for kids ages 7 and up), or even large group outing.
The price for day passes and equipment vary, but generally start at $15-18. Shoes and chalk bags are also available to rent.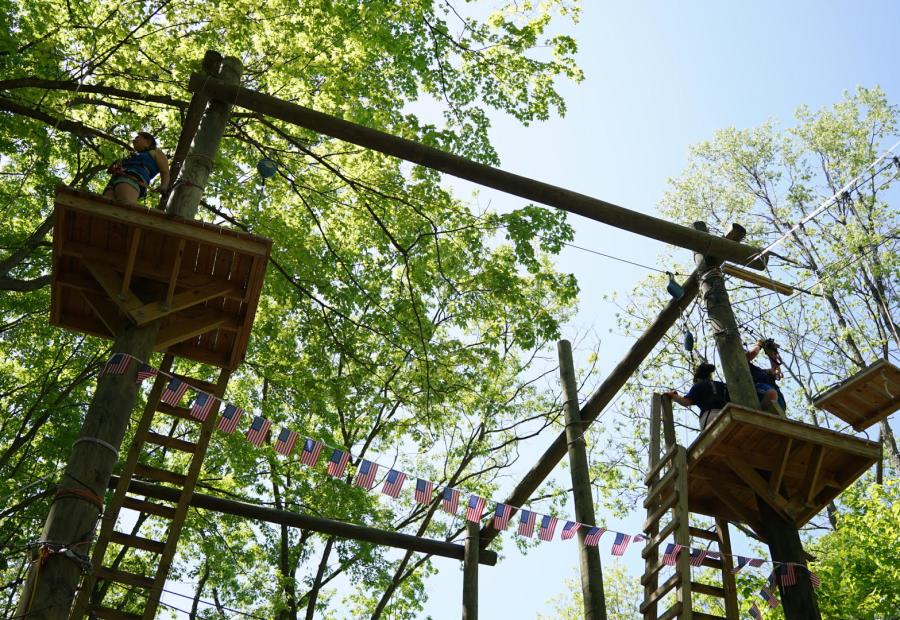 Explore zip lines, try out obstacle courses, and enjoy the views at TreeRunner Adventure Park.
Photo by Experience Grand Rapids
Ziplining and More
Gather your friends for some adrenaline-pumping outdoor fun at the TreeRunner Grand Rapids Adventure Park. Navigate through obstacle courses in the woods and enjoy the rush of the 365-foot zip line, all tucked away in the treetops.
Break a sweat with any of their seven obstacle routes that vary in difficulty, length, and height. This activity may sound daunting, but the staff at TreeRunner Grand Rapids will walk you through how to use safety equipment and gear, and are there to help make this a fun experience.
Tickets start at $45 for adults and kids 14+ and $38 for children 7-13, which includes three hours of time in the park. This activity is family friendly (ages seven and up) and great for group outings.
Archery
Learn how to shoot a bow and arrow or sharpen your archery skills at the West Michigan Archery Center in Rockford.
If you're new to archery, take a six-week course to learn the basics. During this time, you'll learn the fundamentals that make shooting safe and fun. Bows, arrows, and safety equipment are included in the program.
West Michigan Archery Center also offers both youth and adult archery programs. Keep an eye out for more info on summer registration!
If you're an experienced archer, check out the center's indoor and outdoor open shooting ranges. The outdoor range is open from April through October and has marked distances between 20 and 90 meters. Children participating in open shooting must have parent supervision, and all participants must have basic archery skills.
Introductory courses cost $75, and open shooting costs $10.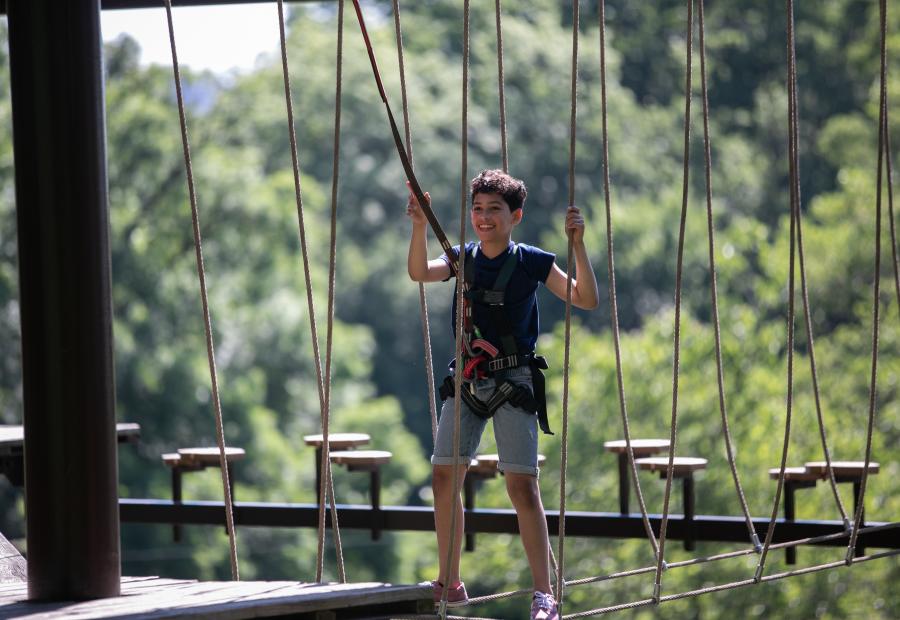 John Ball Zoo's Sky Trail Ropes Course provides fun for any age and a great view of Grand Rapids' skyline.
Photo by Experience Grand Rapids
Ropes Course
Monkey around on a four-story-tall Sky Trail Ropes Course at John Ball Zoo. Navigate the course on its ladders, bridges, and swings while harnessed in for safety. The course is a series of platforms connected by ropes, cables, and planks.
This activity will test your balance skills as you walk across a swaying bridge with no rails. Because this attraction is elevated, you'll get to soak in fantastic views of the zoo from the treetops.
The Sky Trail Ropes Course provides family fun, but it's also a great opportunity for team building. The cost for zoo members is $8 and for non-members is $10 and is not included in the admission price.
The Zoo also offers a four-story tall, 600-foot long zip line. The price is the same as the ropes course, but you can bundle both adventures together for $12.80 (members) or $16 (non-members).
Fowling
Try your hand at this unique game, which is a cross between football and bowling. You and another person can play or you can get a team together to play each other. Either way, the objective is the same: knock down your opponent's 10 bowling pins by tossing a football. The pins are set up on low platforms up to 48 feet apart, similar to horseshoes or corn hole.
You don't need professional quarterback skills to play; however, stay alert as the ball does ricochet.
Those ages 10 and older can try fowling at West Michigan's only facility at Fowling Warehouse. Those 21 and older can choose from more than 150 beers available at Fowling Warehouse, as well as enjoy weekly deals on beverages every Thursday evening and Sunday afternoon.
Open play passes are $14 and are on a first come first serve basis. Looking for a group activity? You can reserve a lane for two hours for groups large and small: from 1-10 ($120) to 141-150 ($1800).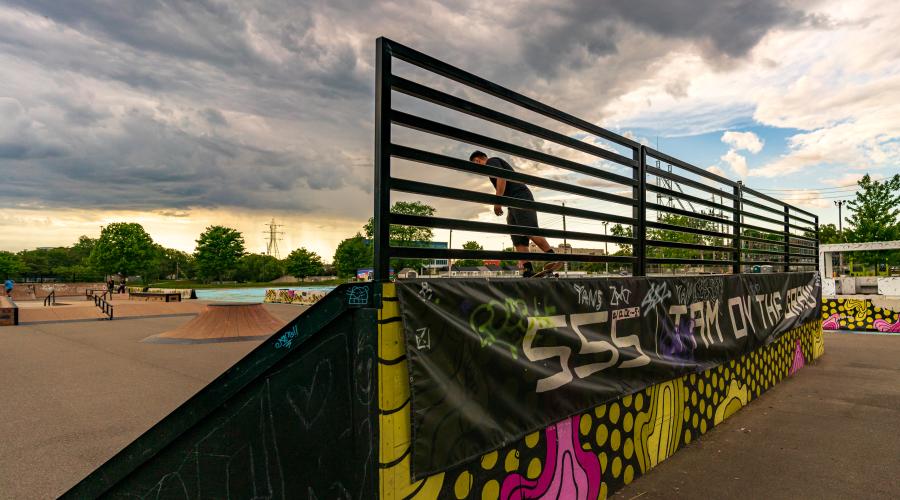 Skate park located at 555 Monroe in Downtown Grand Rapids.
Photo by Nick Irwin for Experience GR
Go-Kart Racing
Indulge your inner race car driver with a spin around a go-kart track at Craig's Cruisers or Grand Rapids Grand Prix.
Craig's Cruisers offers both indoor and outdoor (weather permitting) tracks, on single and double karts, with prices ranging from $7-$8 for a race. You can also purchase a three-, four- or five-hour wristband for $31-$41 to enjoy unlimited access to go-karts as well as bumper cars and boats, a zip line, indoor roller coaster, mini-golf and more. This is a family-focused attraction.
Grand Rapids Grand Prix is geared more toward adults – racers must be at least 15 years of age. The electric karts here are faster, reaching speeds of 30-35MPH, and all races take place on a climate-controlled two-level indoor track.
Grand Prix rates range from $20.75 (one race) to $50 (three races) to $100 (seven races) per person. Special pricing is available for corporate events and meetings.
Laser Tag
Embark on one of seven different objective-based games or missions in the indoor laser tag arena at BattleGR Tactical Games. It's skills-building fun for friends, families and corporate teams.
A 60-minute session of laser tag (or archery tag) is $26 per person. Group pricing starts at 15 players ­– call 616.345.0698 for details. The recommended age for players is at least six years old.    
Battle GR also offers axe throwing, esports, gel blaster games and a sport court that can be rented for basketball, futsal, volleyball and tennis games. It's a one-stop adventure playground!
Skate, Scoot & Bike
Head to the Downtown Skate Park with your skateboard, scooter or bike to tackle an array of ramps, grind rails, low ledges, half pipes and other features. Set on the banks of the Grand River and decorated with eye-popping art from local creatives, this four-acre site is free to use all year 'round.
Whether you're looking to exercise your brain, your body, or both, you can be sure that you'll find the right activity for you in Grand Rapids!