Grand Rapids' meteoric rise from a town without a brewery in 1996 to Beer City USA less than two decades later is a story worthy of a TV show – and soon it will have one.
Manitou Films is producing a four-part documentary television series called Beer City, USA, charting the evolution of the local beer scene. The tale actually starts in the early 19th century, when European immigrants brought their old-world brewing methods with them to Grand Rapids and established a tradition of collaboration that helped fuel the Beer City boom more than a century later.
Over the course of four episodes, the filmmakers aim to show the world how Grand Rapids became Beer City USA and why it has had such an impact on our region – enhancing our quality of life, opening up new avenues of employment, attracting young professionals to the area, boosting tourism and more.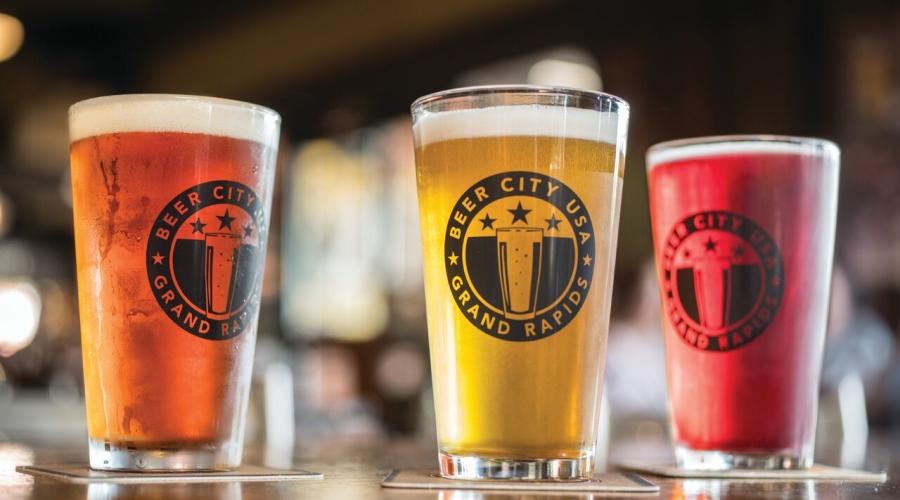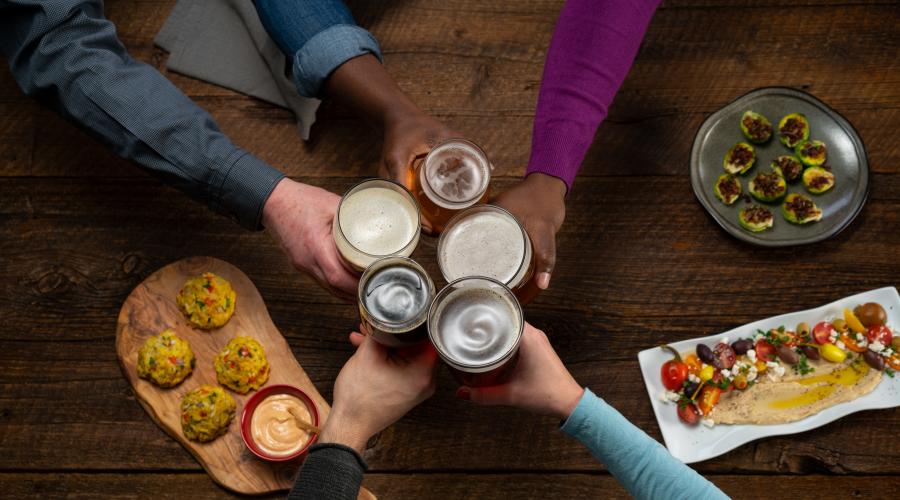 Since winning that title in a nationwide poll, the city has won a bevy of additional ale accolades – including USA Today nods for America's Best Beer City (2023, 2022 & 2021), Best Beer Scene (2017) and Best Beer Town (2014).
Experience GR's Support
Experience Grand Rapids has been sharing this narrative as part of our destination marketing strategy since the Beer City USA title was first bestowed upon Grand Rapids over a decade ago. This helped fuel a booming beer tourism business. Our most recent study found that 94,000 visitors patronized local breweries in 2019, generating $38.5 million in economic impact – triple what it was just four years earlier. Yet we know there's ample potential for further growth. So when Manitou Films approached us with a plan to bring the story to the TV screen and reach an even wider audience, we did our due diligence and signed on as a sponsor.
We are thrilled to contribute to a project aimed at preserving the rich narrative of Beer City for future generations. This endeavor not only bolsters our local pride but also serves as a testament to our commitment to highlighting the diversity and vibrancy of our community. It showcases our region as an exceptional destination to live, work and play, where diverse voices and experiences contribute to our collective story.
As a sponsor, we have been able to work hand in hand with the filmmakers to expand the interwoven concepts for the documentary TV series and explore additional avenues that make our beer scene special – including the representation of women and minorities in brewery ownership and management positions, and the commitment of local breweries to cultivate inclusion and diversity in their workforce and customer base.
We connected the production with trailblazing women and members of the BIPOC community from our brewery scene and encouraged them to weave their perspectives into the series alongside material they'd already filmed with local historians, brewers, beer lovers and fans – including Grand Rapids Mayor Rosalynn Bliss and our own Associate VP of Marketing, Kate Lieto.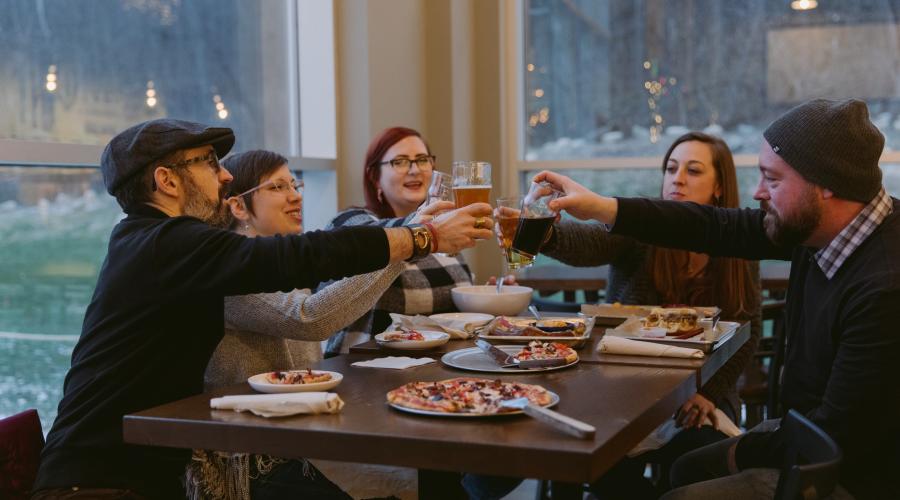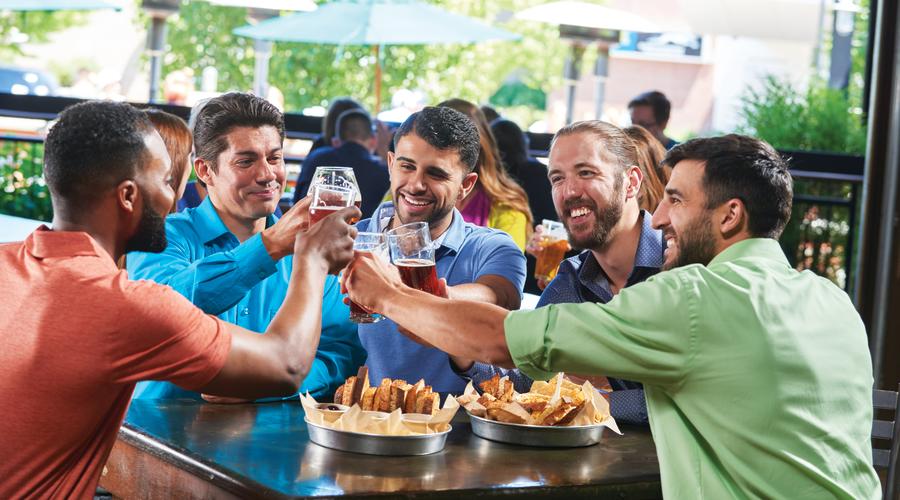 Many enjoy the craft beer in Beer City.
Photo by Experience Grand Rapids
How You Can Help
Experience Grand Rapids is one of the initial sponsors of the Beer City, USA docuseries along with the Beer City Brewers Guild, the Grand Rapids Public Museum and The Mitten State. Our contributions, along with the contribution from the local Beer City Brewers Guild, helped the filmmakers get the production off the ground and begin filming – but additional funds are needed to complete the series and shop it to television networks. 
Manitou has launched a crowdfunding campaign to help achieve this goal. The company is offering various rewards for donating, including an assortment of Beer City, USA merchandise and a special thanks credit in the show's end credits sequence. They're also offering several corporate sponsorship opportunities with a range of tiered perks. If this project interests you, please consider joining Experience Grand Rapids in supporting the series. You can learn more at beercityusa.tv.
About Manitou Films
Manitou Films is a Grand Rapids-based production company with a Hollywood pedigree. Founder Keith Patterson lived and worked in Los Angeles for more than 15 years as a producer and post-production supervisor on television series for ABC, NBC, CBS, FOX, the CW, USA, Lifetime, E!, ABC Family, Nat Geo and Disney XD. Patterson is serving as the director and executive producer of Beer City, USA, and we are inspired by his vision and commitment to the project.
Visit the Beer City, USA documentary site to watch a "sizzle reel" for the series, read an overview of the storylines and episodes, and to view opportunities to support the production. For more information on Beer City – including brewery listings, beer tours and how to become a Beer City Brewsader® – visit the Experience Grand Rapids Beer City USA homepage.
Grand Rapids has been voted Beer City, USA and for good reason! It's the perfect place to explore local breweries with its Beer City Ale Trail, award-winning craft beers, facility tours and beer events. See for yourself why people consistently voted for Grand Rapids, Michigan as Beer City.