A wave of community benefits
Experience Grand Rapids has a 95-year history of success as the area's destination marketing organization. We know what it takes – and who to partner with – to attract visitors, strengthen the region's economic vitality and enhance the quality of life for our residents.
Grand Rapids Whitewater is one of those community partners. The Grand Rapids Whitewater project has been described as transformative. By removing aging dams, exposing a portion of the river's limestone bedrock, and installing rocks and boulders along a 2.5-mile stretch of the river in downtown Grand Rapids, this ambitious project will restore the historic rapids and promises to bring natural, cultural, and commercial excitement back to our city's namesake waterway.
It will create an unmatched regional natural amenity and enhance the sustainability of fish, wildlife, and natural resources, providing abundant recreational uses for residents and visitors, alike. With world-class fishing, safe and exciting paddling, and restoration of the river's natural beauty, the project is estimated to bring 232,000 - 538,000 new visitors to Grand Rapids each year, driving the net new annual regional economic impact of $16 - $19 million, including an estimated $2 million in new earnings for the Grand Rapids workforce.
No doubt, Grand Rapids Whitewater will have a generational impact on our community. That's why our team has been actively engaged in advancing this exciting project.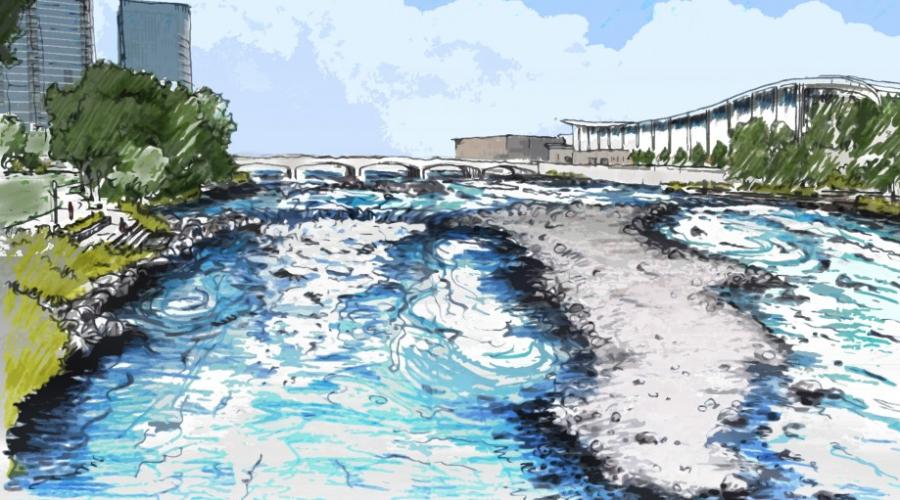 Rendering of the Grand River following the Grand Rapids Whitewater project.
Photo by Grand Rapids Whitewater
Advocating for impact
EXGR Senior Vice President Janet Korn has served on the Grand Rapids Whitewater Board since 2015. In collaboration with the GRWW co-founders and executive director, along with several community leaders, Korn provides strategic direction for the project.
"I'm involved because this project will have a tremendous impact on the economic vitality and quality of life in our community," she says. "Plus it's fun! Whether people are looking for the excitement of the rapids, a great fishing hole, or a place to enjoy the sights and sounds of nature from a riverbank in the heart of the city, the restored Grand River will have something for everyone."
In addition to Korn's board leadership, EXGR President and CEO Doug Small has been a strong voice of support for the project since its inception. Most recently he advocated for regulatory approval by the Michigan Department of Energy, Great Lakes, and Environment (EGLE), one of several state and federal entities involved in the regulatory process.
"When we looked at the potential for visitor attraction, the accessible recreational resource this will create for area residents, and the opportunities for business and job creation, there was no doubt that EXGR would stand 100% behind this exciting project," said Small.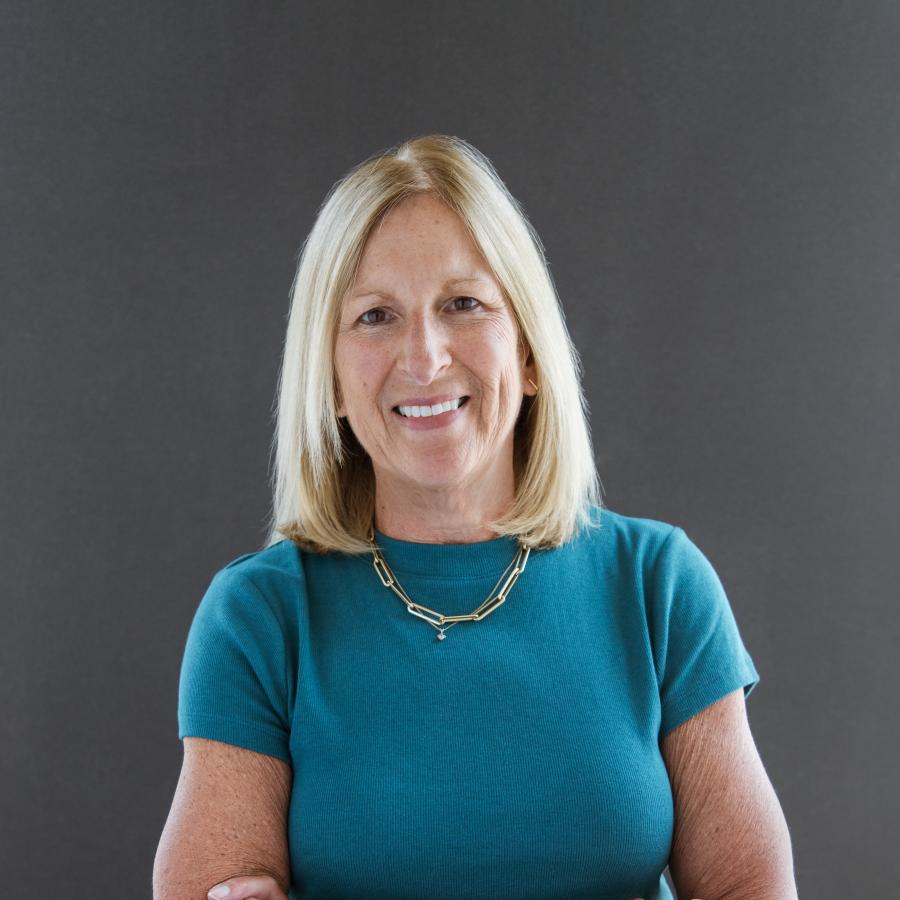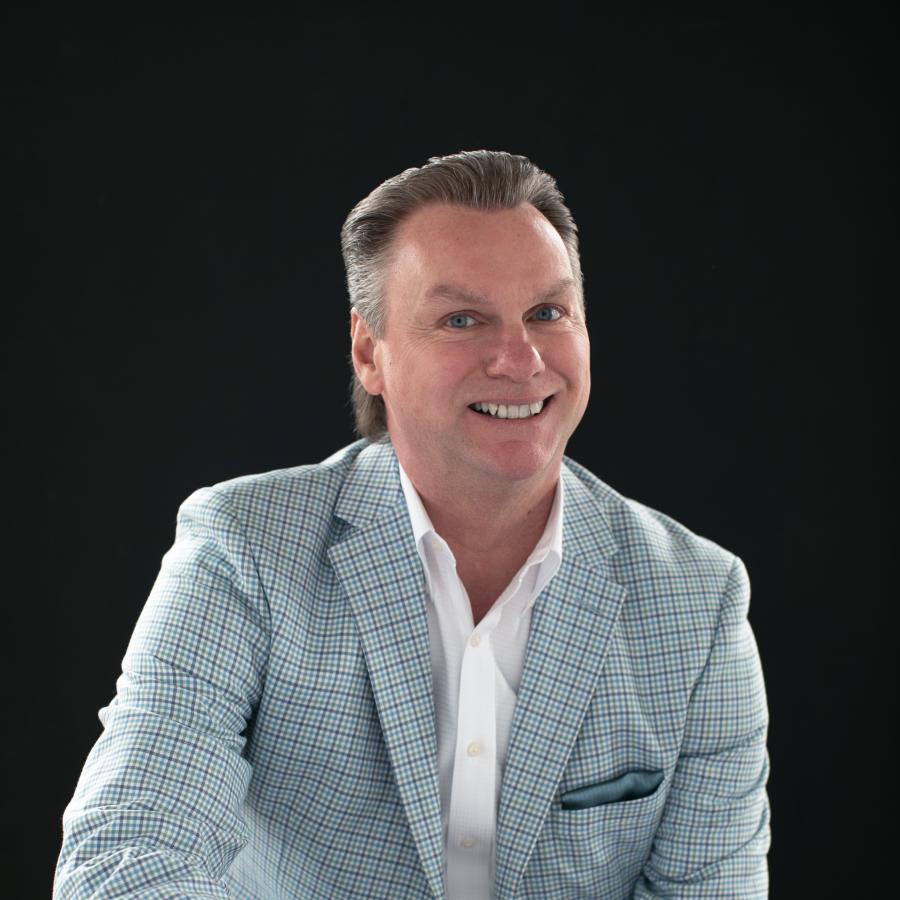 Janet Korn, Senior Vice President | Doug Small, President & CEO
Photo by Mod Bettie for Experience GR
Restorative, accessible, and true to our heritage
Restoration and recreation for all are key components of the vision for this monumental initiative. Restoration of a rushing and healthy river, complete with the boulders, bedrock, and rapids that sustain aquatic life, will create diverse recreational opportunities for people of all skill levels, enhance the river's beauty and reclaim the city's namesake rapids.
When our forefathers tore out the boulders and built dams to support the logging industry in the late 1800s, they buried limestone bedrock, removed habitat for native species, and stole the captivating sights and sounds of the natural rapids.  
Restoration of the river that once drew the Hopewell peoples and People of the Three Fires to its banks will transform this resource into a healthy aquatic habitat and outdoor urban playground and will create a tangible connection to the communities of people who came before us.