When it comes to one of the best meals of the week (brunch, of course), Grand Rapids' vegan food scene is the (non-dairy) cream of the crop. 
Whether you're looking for a diner-style spot, a super healthy bowl, or a greasy plate, Grand Rapids has it all.
This list only scratches the surface of the Grand Rapids vegan brunch scene, but here are some of the wonderful vegan brunch options it offers: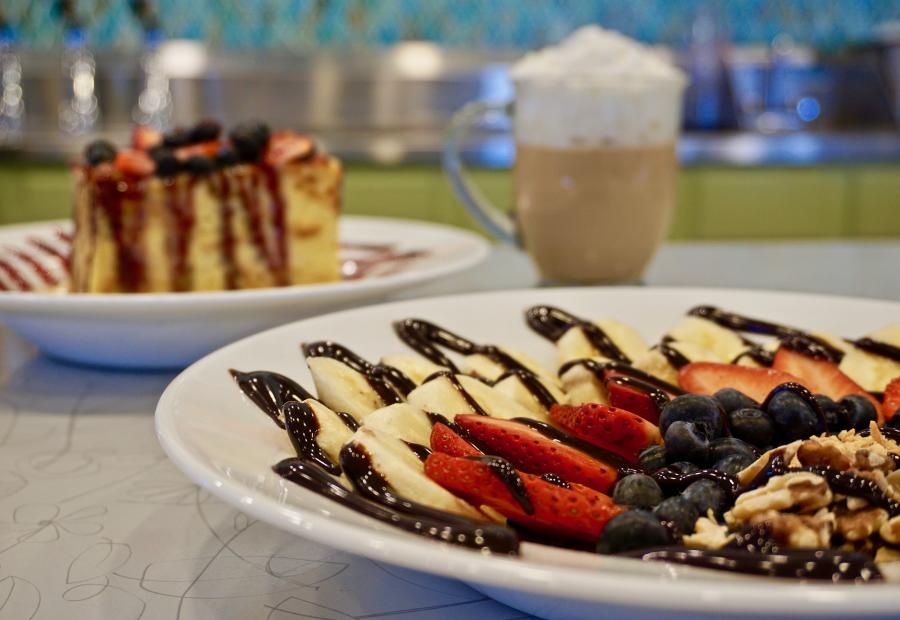 Anna's House offers an entire vegan menu, so you'll have plenty to choose from during brunch.
Photo by Brian Craig for Experience Grand Rapids
Anna's House
2409 E Beltline Ave SE, Grand Rapids, MI 49546
3874 Plainfield Ave NE, Grand Rapids, MI 49525
3766 Potomac Circle SW, Grandville, MI 49418
With two locations in Grand Rapids and one nearby in Grandville, Anna's House is open every day from 6 AM – 3 PM and offers a separate vegan menu with tons of choices. Anna's House uses some popular plant-based products such as Just's vegan egg, Impossible Foods sausage, and Follow Your Heart cheese. 
The traditional diner-style food (including vegan pancakes and waffles) is joined by healthier options such as baked oatmeal and the chocolate quinoa bowl. Make sure you check out the seasonal menu for plant-based options.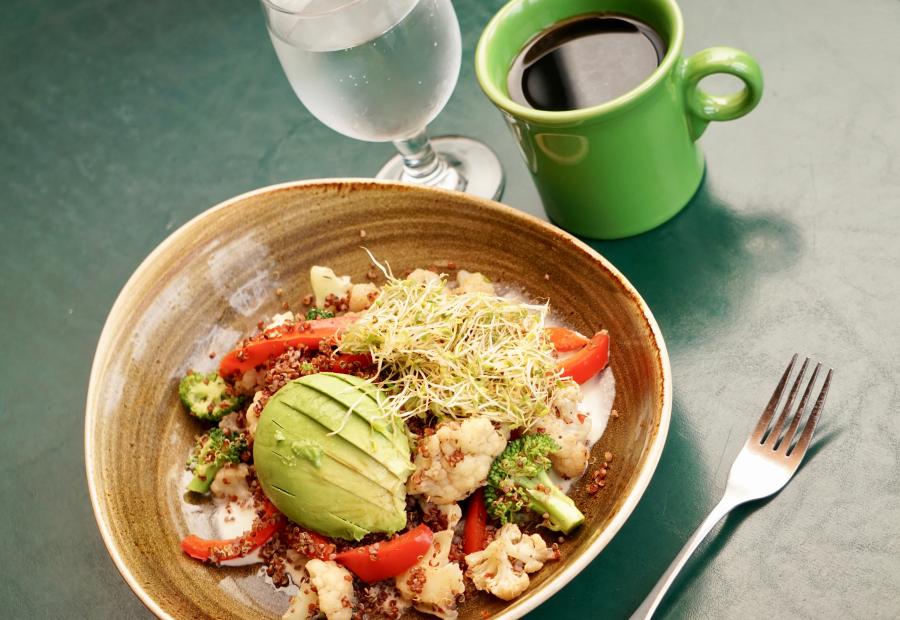 Cherie Inn's vegan menu includes oil and gluten-free items.
Photo by Brian Craig for Experience Grand Rapids
Cherie Inn
969 Cherry St SE, Grand Rapids, MI 49506
If you're looking for something on the lighter side, Cherie Inn is the place for you. Located in Grand Rapids' Uptown neighborhood, Cherie Inn has been serving breakfast since 1924. The building itself is more than 100 years old, but the vegan options are tailored to today's health-conscious diner. 
Driven by the owner's desire for a healthier lifestyle, the vegan menu includes gluten-free items. The spicy tacos, sweet potato hash, and gluten-free blueberry pancakes are all good vegan choices. 
Cherie Inn serves breakfast from 8 AM – 2 PM and is a great choice for a light but filling start to your day.
Field & Fire Cafe
820 Monroe Ave NW, Suite 100, Grand Rapids, MI 49503 
435 Ionia Ave. SW, Stall 109, Grand Rapids, MI 49503
Field and Fire began as a bakery in the Downtown Market where it still operates today. If you're looking for a loaf, they bake some fantastic bread. The North Monroe location, which opened in 2016, offers the same level of quality. 
There's a vegan menu item they offer all and it's so good it deserves recognition and it's called the Vegan Hot Mess Skillet. The dish has potatoes, Nutcase Vegan Meats sausage (a great locally-owned producer of nut-based "meats"), veggies topped with fresh avocado, and house-made cashew cream.
Occasionally, you'll find vegan daily specials, such as a mind-blowingly good vegan benedict. Field and Fire bakes pastries on par with everything else it offers.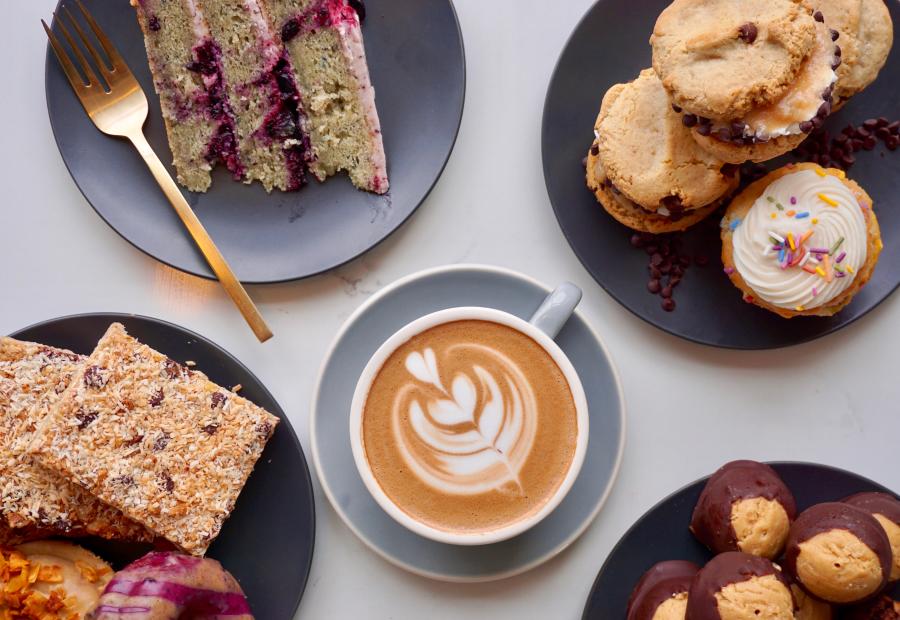 Every donut (and other baked good) at Rise is gluten-free, vegan, and soy-free.
Photo by Brian Craig for Experience Grand Rapids
Rise Authentic Baking Co.
1220 Fulton St W, Grand Rapids, MI 49504
Rise is an all-vegan bakery - a rarity even in some of the biggest cities in the country. After achieving success at local markets and events, they partnered with Squibb Coffee to open a bakery in the city's West Side neighborhood.
Driven by a passion for creating foods free of allergens, owners Nick Van Liere and his wife Becca have taken the city by storm. Nick says that the most exciting thing about the storefront has been that he "finally gets to interact with all of [the] amazing customers!" 
Van Liere notes that interactions in the previous location were sparse. "We only interacted with our customers when they placed a custom order," he says. "It has been amazing to meet the customers that have been supporting us for years!" 
So next time you stop into Rise to grab a doughnut, muffin, breakfast cookie, or a signature "yum tart," make sure you say hi.
In Grand Rapids, going plant-based no longer means your only brunch option is your own kitchen. Start your weekend mornings off right at one of these vegan-friendly restaurants. Plan your trip using this map:
Did we include your favorite in the list or leave something out? What plant-based breakfast dishes have you found while exploring the city?
This story was originally written by Vegan GR in 2019. It has been updated by the Experience Grand Rapids team.