If you're in Grand Rapids, Michigan, for a meeting or a conference and the organizers set you free for lunch, you have been given a gift.
Dozens and dozens of restaurants – most of them locally owned – are within walking distance of the city's convention campus. Your biggest challenge will be deciding where to go.
Experience Grand Rapids eases the process by offering a nifty guide to the city's restaurants on its website along with an online list searchable by several parameters. Simply choose "downtown" for the neighborhood, and choices abound.
For a little more help, we reached out to some local downtown workers to see where their favorite spots are for a quick bite or a place to sit down and have a conversation that isn't drowned out by restaurant din.
Here are a few highlights, all well under a 10-minute walk from the hotels or convention center. This is by no means an all-inclusive list – just a few suggestions from the regulars.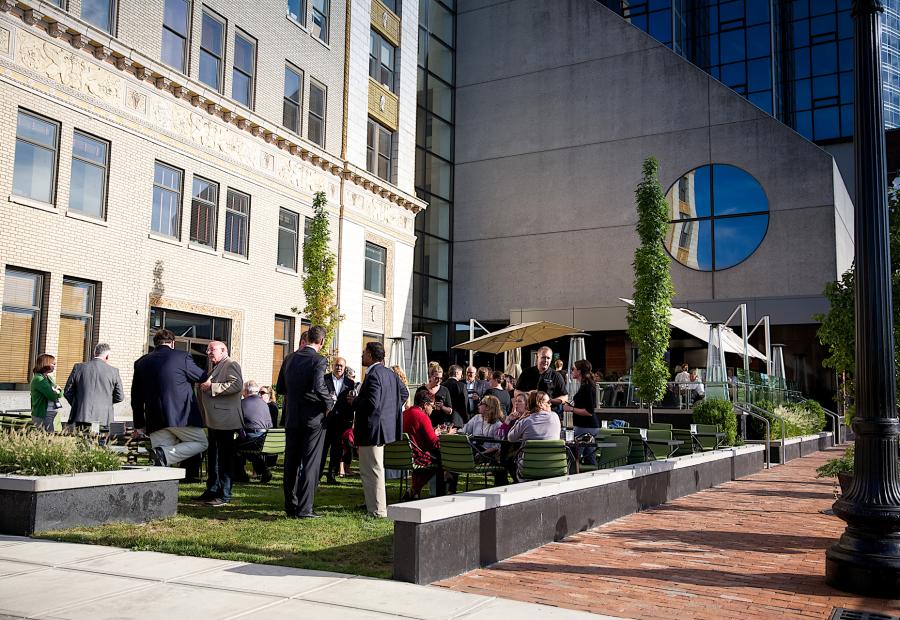 The JW Marriott Hotel's six.one.six. is one of many Grand Rapids dining options for a power lunch.
Photo by Experience Grand Rapids
Fast
Sit and talk
If you're willing to walk a bit more than 10 minutes, your options expand to include the city's West Side as well as the area around the Van Andel Arena.
The arena district has great offerings for business lunches, including San Chez Tapas Bistro, Luna for Mexican, Bistro Bella Vita for Italian and French, Iron for cast iron cooking and the Grand Rapids Brewing Co.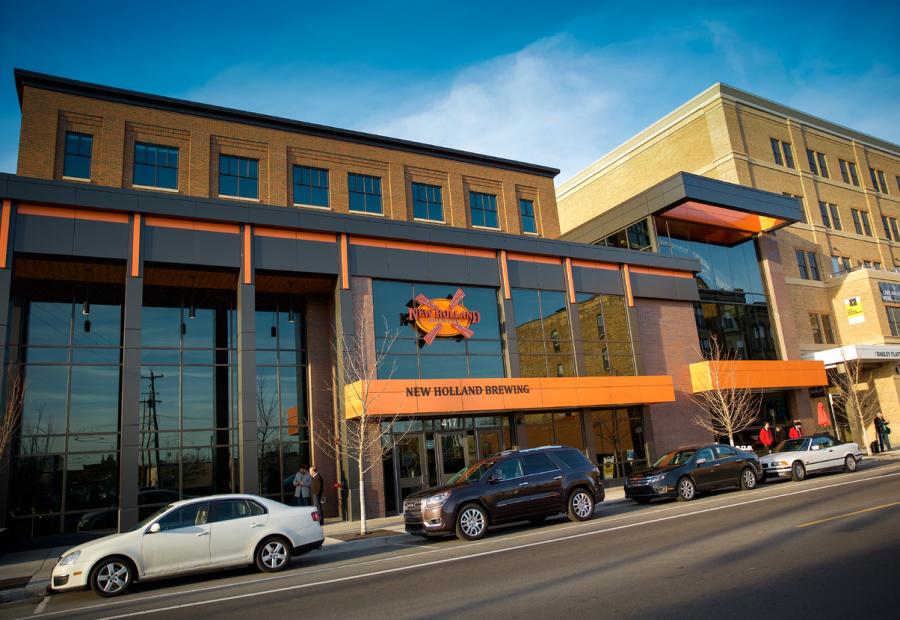 Exterior of New Holland Brewing
Photo by Experience Grand Rapids
Cross the river from the convention center to the city's West Side and you'll see several more restaurants: Butcher's Union, The Black Heron, Knickerbocker and Sovengard, just to name a few.
And, if you're really ambitious and have the time, the Downtown Market is a 23-minute walk from the convention center – just over a mile. You will find several options for a quick bite with plenty of seating to have a conversation. Offerings include tacos, sushi, pizza, pasta and many others.
For a slower pace, the market features two full-service restaurants, both with roots in Detroit area: Social Kitchen & Bar and Slows Bar B Q.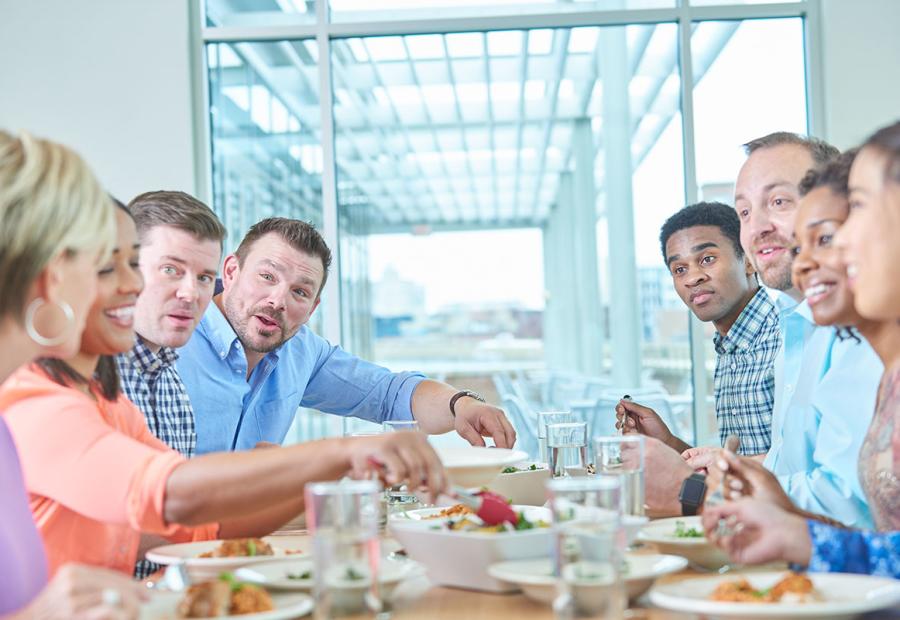 Dining at the Downtown Market in Grand Rapids is worth the 10-15 minute walk.
Photo by Experience Grand Rapids
Is all this too much and you would rather have fast and familiar? Fear not; Panera, Starbucks, Subway and Jimmy John's are just a few steps away from the convention campus.
invalid widget [plugins_common_blog_subscription] []