Explore the rich and varied history of Grand Rapids with a tour of significant sites.
Start at Ah-Nab-Awen Park in downtown Grand Rapids. Once the site of a Native American village, this 6.5-acre greenspace is a perfect vantage point to view the Grand River - the reason both Native Americans and early European settlers were drawn to this area.
Ah-Nab-Awen Park is adjacent to Gerald R. Ford Presidential Museum, which celebrates the life and times of our native son, the 38th President of the United States. Exhibits include an exact replica of the Oval Office. The President and Mrs. Ford are buried on the grounds of the Museum, on a hillside spot that attracts a steady stream of people paying their respects to President Ford and his dear wife.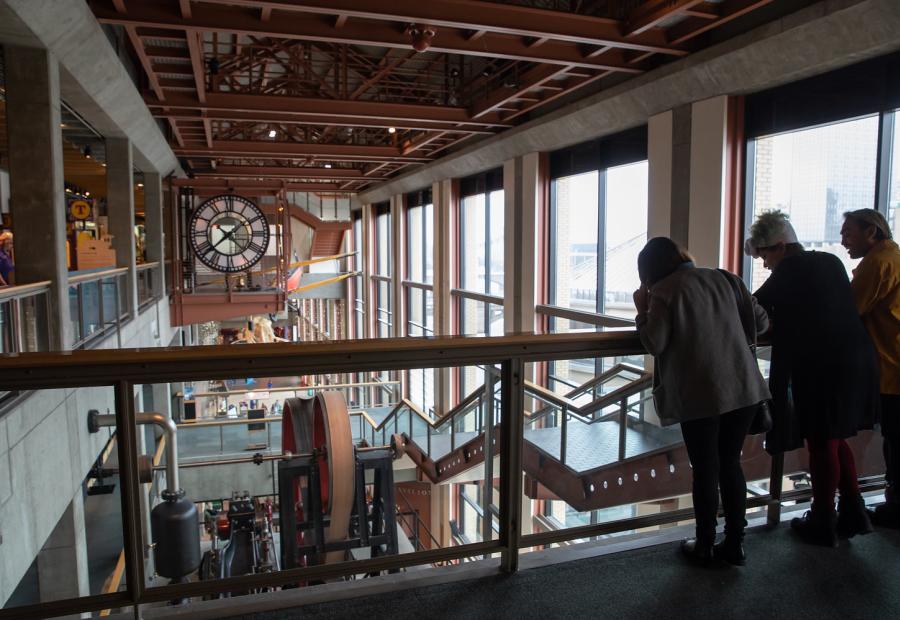 Spend the day browsing the many exhibits the Grand Rapids Public Museum has to offer.
Photo by Mod Bettie
Just across the street is the Grand Rapids Public Museum, which explores many aspects of our heritage - including Native Americans, furniture-makers and immigrant groups. The museum features rotating exhibits, so you'll be sure to find an interesting one no matter what time of year you visit. 
Head to the other side of the Grand River via the Blue Bridge. One of the longest truss bridges in Michigan, it's been converted from a railroad crossing into a pedestrian walkway.
Download the Outdoor Arts Inspirations map for a guide to downtown's historic buildings and points of interest. It's an easy walking tour.
It's another easy walk up the downtown hill to the Heritage Hill Historic District. Named one of the nation's top old-house neighborhoods, it encompasses 1,300 buildings representing nearly every style of American architecture dating back to 1843.
Take a car or cab about 1.5 miles west of downtown, to John Ball Zoo. It's one of the nation's oldest urban zoos, and it anchors the city's west side, an area built by Polish and German immigrants. Across the street from the zoo is Sacred Heart Church, a grand old Polish-Catholic church built in 1904.
Three miles east of downtown Grand Rapids, you'll find lots of antique stores, rehabbed historic buildings and brick-paved streets. Visit Fulton Street Farmer's Market for taste of our rich agricultural heritage.
Travel another three miles east to Gaslight Village and Reeds Lake. From 1897 to 1955, Reeds Lake was the site of Ramona Park, a very popular amusement park, where a passenger steamer used to ferry passengers around the lake.
End your day with dinner at Rose's Restaurant on Reeds Lake for great views and great food.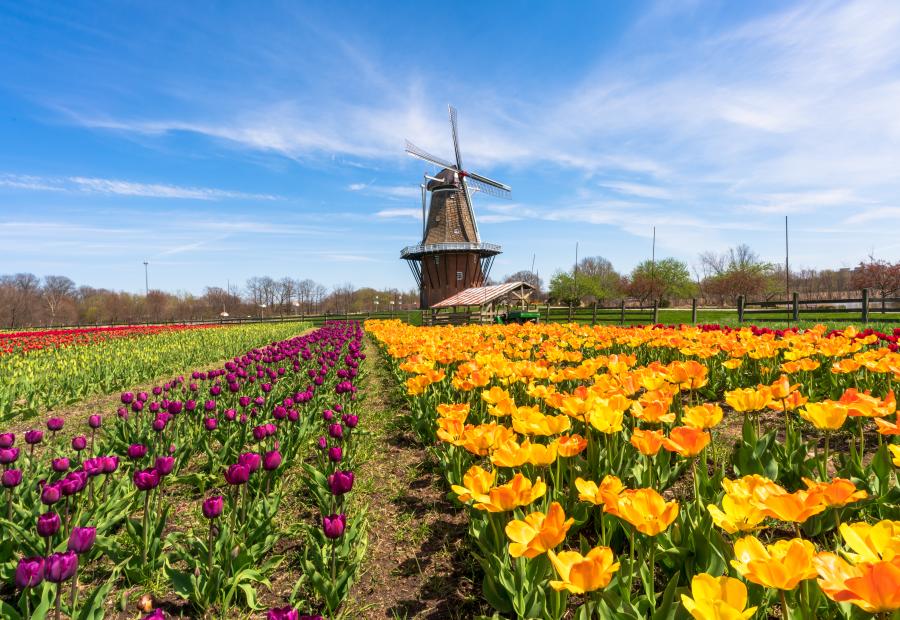 Make the trip to Holland to learn more about the Dutch culture and heritage prevalent in the city.
Photo by Nick Irwin Images
Short Drive
Coopersville is a storied town halfway between Grand Rapids and the lakeshore. Ride the history train, learn railroad lore at the Historical Society Museum and explore our rural heritage at the Coopersville Farm Museum.
A quartet of beach towns, 30-40 minutes from downtown GR, highlight different aspects of the area's heritage:
From parks to museums to restaurants, there's plenty of history to delve into in the Grand Rapids area. Where will you start?