Now that we have your attention – let's "taco bout" tacos!
This post was originally published based on recommendations from our social media followers to tell us where we can find the best tacos in Grand Rapids. Here are places where you can get tacos to-go for Taco Tuesday, celebrate Cinco de Mayo, or any day in your own home.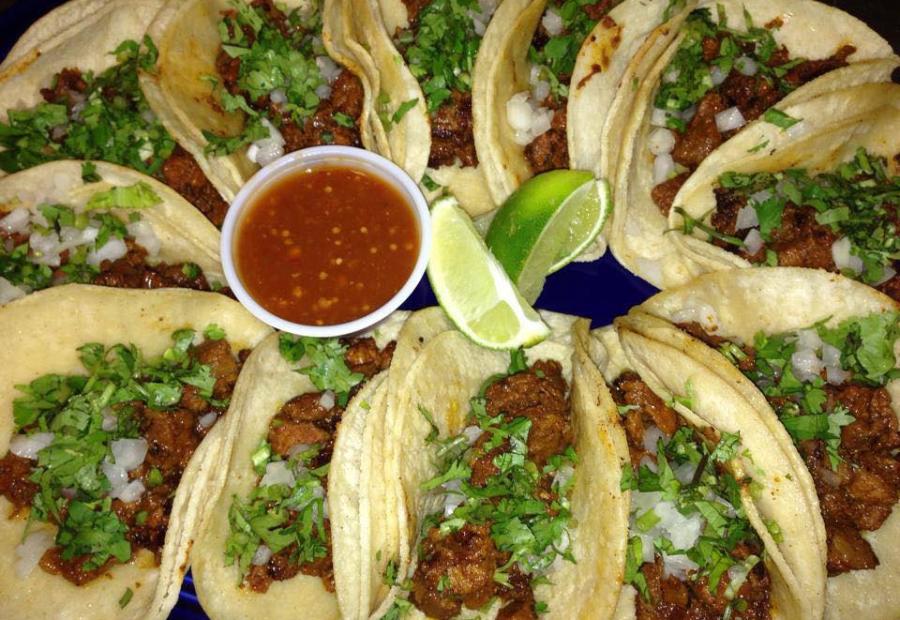 Tacos el Cunado
Photo by Tacos El Cunado Bridge Street
Tacos el Cuñado Bridge Street
Located on the West Side of Grand Rapids, Tacos el Cuñado received many mentions for best tacos in town. Maria de la luz Martinez and her husband Humberto Alvarez got their start in the taco business at Tacos el Cuñado 2 on Grandville Avenue. Five years ago, they had the opportunity to open their own business, and Tacos el Cuñado Bridge Street was born.
This family-run business continues working and improving each day and prides itself on authentic Mexican food with a friendly staff and fast service. And it doesn't just stay in one spot! Tacos el Cuñado is out-and-about in the community at events.
What the locals say: "Best tacos around would have to be Tacos El Cunado. Several locations and fantastic tacos." Mikeadejohnn from Instagram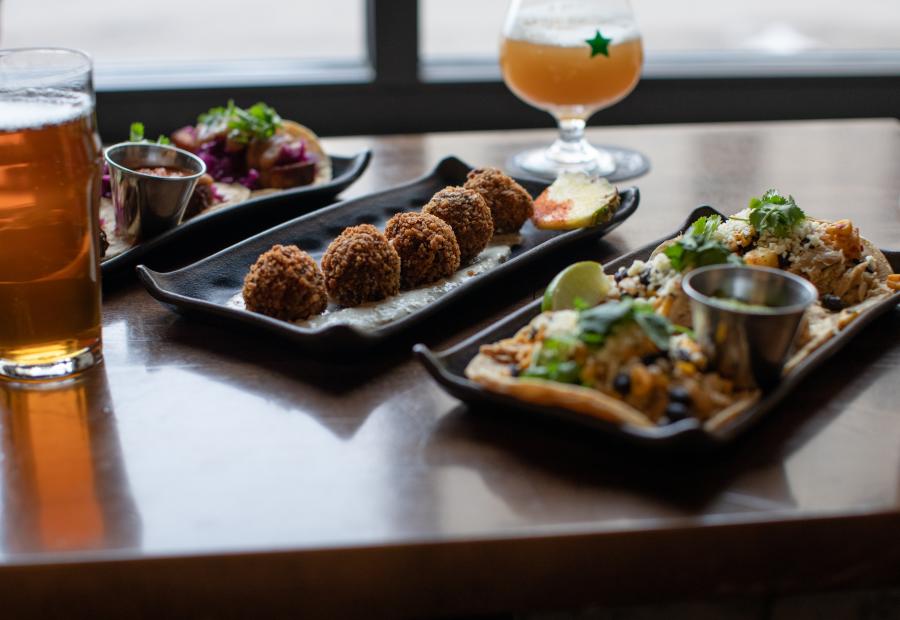 Get these tasty tacos to-go at City Built Brewing Company
Photo by Experience Grand Rapids
City Built Brewing Company
Great tacos at a brewery? That's what our social media followers say! Influenced by the flavors of Puerto Rico, City Built Brewing Company aims to break the mold when it comes to brewery food. "We took the best of what we know about Puerto Rican food and our experience in my family's kitchen, added a few fresh, not-so Puerto Rican ingredients, and wrapped it in a shell for convenience," co-owner Edwin Collazo said. "Otherwise, Puerto Ricans don't eat tacos! We just recognized that West Michigan does." Thank goodness! Tacos range from mojo chicken to veggie picadillo. With the addition of a highly recommended craft brew list, City Built Brewing is definitely worth adding to the must-eat taco list.
What the locals say: "Have you tried the tacos at City Built? OH.MER.GERD!!! The best!" karacakebosma from Instagram
Tacos El Ganadero
The taco menu is short, sweet, and delicious at Tacos El Ganadero. Choose from steak, chicken, spicy pork, or shrimp all topped with cilantro, lettuce, tomato, and onion. Free chips and salsa never hurt either. And who can resist the heat when the menu cautions diners to "Be aware. Some foods may be spicy." Challenge accepted!
What the locals say: "Even though I recently moved to Texas this is still by far my favorite taco joint! Can't wait to go back for a visit!" Frances P. from Facebook
These are just a few of the many places suggested by our loyal social media fans. If you'd like to add more stops to your taco tour, check out these other places we heard about (in no particular order):
Luna
La Huasteca
Lindo Mexico Restaurant
El Granjero Mexican Grill
Taqueria Manriquez
Tamales Mary
Quick Time Burritos & Tacos
El Arriero
Beltline Bar
Jose Babushka's
Cinco De Mayo
Cabana Tres Amigos
7 Mares