Beer City USA brews an inherent camaraderie among breweries and enthusiasts. Similarly, Grand Rapids hosts a thriving scene of live music in intimate settings that brings crowds together. For those who prefer it set to 11, support local at these eight music venues - where you can do it with a beer in hand. 
H.O.M.E.
Welcome to The B.O.B.'s House Of Music & Entertainment. Rustic and casual, H.O.M.E.'s reclaimed, vintage decor, combined with its proximity to The B.O.B.'s variety of other entertainment and dining options, make it one of GR's most unique nightlife spots for live music and craft beer.
Craft beer selection 
Conveniently located in the lower level of The B.O.B. is B.O.B.'s Brewery, led by respected veteran brewer, John Svoboda. House-brewed craft mainstays Blonde, Crimson King, Full On IPA and Spaceboy Stout are on tap. Seasonal favorites include Peanut Butter Porter (bottles sold out within an hour the last time it was released) and Spooky Action Triple IPA. H.O.M.E. also plays nice with other local West MI breweries, usually offering a rotating guest handle from Founders, Perrin or New Holland. If beer's not your thing, check out H.O.M.E.'s new Bourbon Bar, with a generous selection of popular brown spirits.
Hours 
Wed: 6:00-11:00 p.m. 
Thurs: 7:00 p.m.-1:00 a.m. 
Fri-Sat: 7:00 p.m.-2:00 a.m.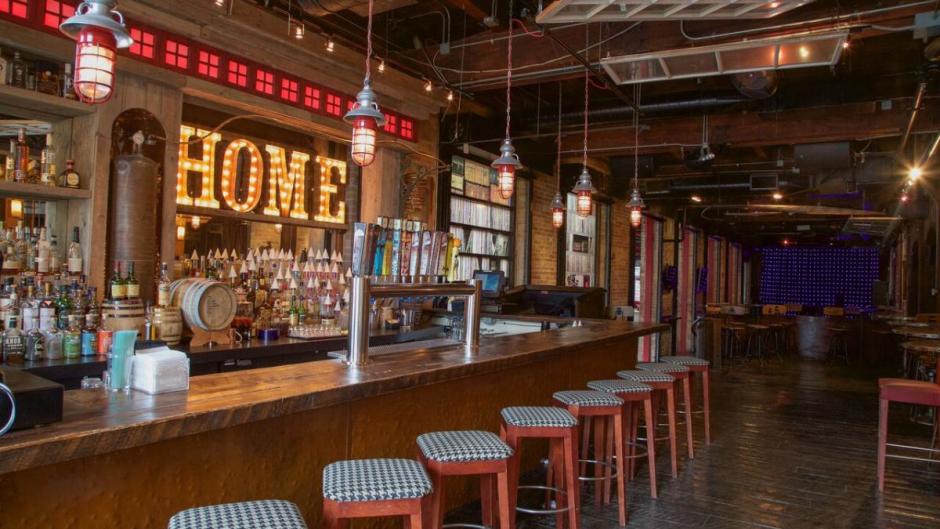 Fact: B.O.B.'s Brewery's craft beers are only offered within The B.O.B.'s restaurants.
Photo Credit: Experience Grand Rapids
---
Show info and price of admission 
H.O.M.E.'s 280-person capacity venue is reinforced with a state of the art audio system, large dance floor and engaging sight lines from many angles. Artist lineup honors beloved American genres — rock, jazz, blues, R&B, bluegrass, folk, and special appearances by local DJs, all typically performing a favorable mix of covers and originals.
There's no cover charge Wednesday and Thursday, and a $5 cover at The B.O.B.'s door on Friday and Saturday. Visit The B.O.B.'s website for show listings and more information.
VIP access 
For reserved seating and bottle service, email H.O.M.E.
Under construction 
Coming in 2017 is The B.O.B.'s newest feat, The Venue — a 2,256-seat flex event space, currently under construction, attached to The B.O.B. It will feature a planned 120+ ticketed events annually, accented by a 5,000 sq ft beer garden. This big old building is about to catch looks when they unveil the new kid on the block.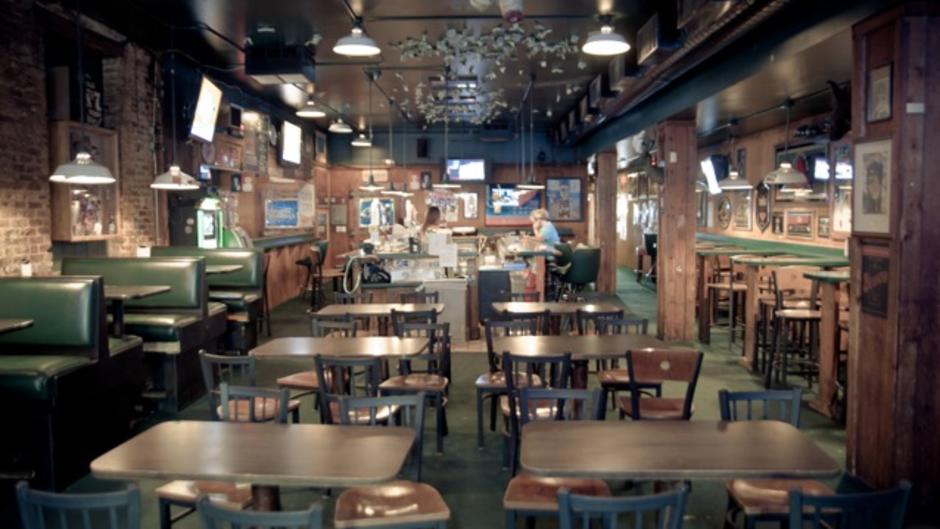 Mulligan's Pub Interior in Grand Rapids
---
Mulligan's Pub
Don't judge this book by its cover. Mulligan's is an unapologetic dive bar with a barrage of live music in a close-quarters venue, packed with a diverse cult following. Their staff will treat you like one of their own, and before you know it, the dude next to you will have his arm around your shoulder crushin' cans of PBR and throwin' back shots of Mulligan Stew with you.
Craft beer selection 
Bell's Two Hearted, and a rotating handle from Short's are always on, plus Founders, New Holland Brewing, Vander Mill, Dark Horse and Atwater are available in bottles and cans. Otherwise, as the #7 bar nationwide in sales for PBR, tell your inner beer nerd to be quiet, and just drink a cheap tallboy already.
Hours 
Mon-Sat: 3:00 p.m.-2:00 a.m.
Sun: 12 p.m.-2:00 a.m.
Show info and price of admission 
The Otherside is Mulligan's live music and event venue, located separately on the other side of the bar (get it?). Venue capacity, with their balcony, is approximately 100 people, so every inch of their general admission, nearly standing-room-only space is the best seat in the house.
They don't discriminate genres. Punk, metal, rock, hip-hop, blues, country, or indie all take the stage.
Shows at The Otherside are always free to the public, 21+, and the experience is immersive. Visit their website or Facebook page for event schedule and info.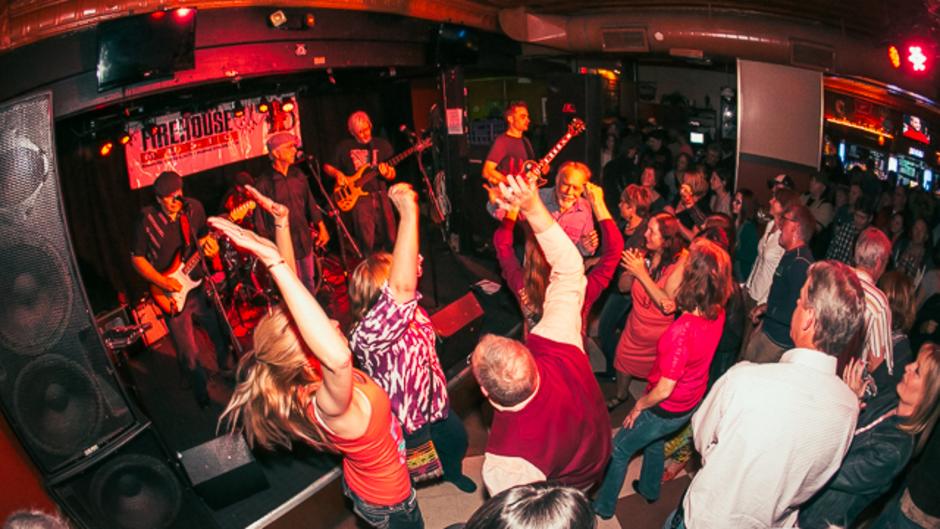 ---
Billy's Lounge
Rooted in Eastown, Billy's captures an eclectic, inclusive cross-section of music and community, with dirt-cheap drinking. They cater to all demographics, and the entertainment they host backs it up. From their relaxed Happy Hour to last call late night, their staff keeps guests coming back for more. Billy's wants to be your home away from home.
Themed nights 
Monday: BassBin — Resident-worthy DJs curated for the electronic music connoisseur 
Tuesday: Pop TueK — DJs spinning hits from the first decade of the 2000s 
Wednesday: Fuego — Get hot on the dance floor with salsa, merengue, bachata, cumbia and reggae ton 
Thursday-Saturday: Live music across many genres, including blues, jazz, funk, soul, hip-hop, or cover bands 
Sunday: 80s Revival Dance Party — Neon! Neon! Neon!
Craft beer selection 
Centered around a rotating featured MI craft brewery every month, Billy's keeps it real with over a dozen MI craft beers on draft.
Visit during Happy Hour, Mon 3:00 p.m.-12:00 a.m., or Tue-Fri 3:00 p.m.-9:00 p.m., for $2 domestic bottles, and $.50-off everything else that isn't already discounted.
Hours 
Mon-Fri: 3:00 p.m.-2:00 a.m. 
Sat: 8:00 p.m.-2:00 a.m. 
Sun: 9:00 p.m.-2:00 a.m.
Show info and price of admission 
Show schedule is always posted on their website. Double-up, and give their Facebook page a Like for additional event info. Cover charge is a max of $5 most nights, with discounts offered to college students with ID. Tickets are always available at the door, unless otherwise noted. Visit their website for cover charge specifics for each night, as well as notice for nights with no cover.
VIP access 
Contact Billy's directly for a VIP experience during their burlesque shows. Billy's is also available for rental and buy-outs during off hours for private events, weddings, community functions, etc. with a max capacity of 250. They can also assist with booking talent for your event.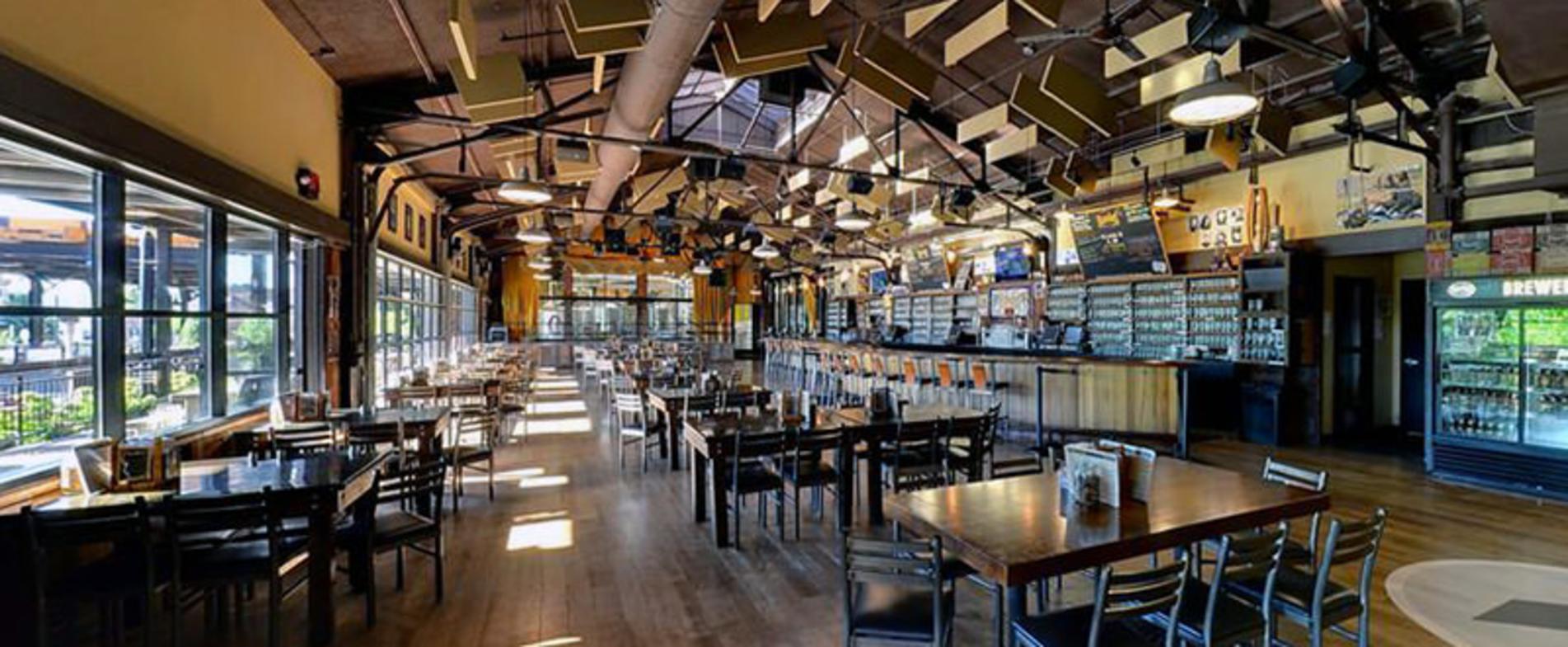 Founders Brewing Co. interior
Photo Credit: Experience Grand Rapids
Founders Brewing Co.
The brewery that put Beer City USA on the map truly needs no introduction. Aside from their beer, which attracts enthusiasts from all over the world, Founders puts on a hell of a show in their Taproom.
Joey Basch, Entertainment & Events Manager, shares that Founders' focus is to host "affordable, high-quality entertainment that is not only relevant, but contributes to the surrounding culture, and encourages dialogue." Typically, Founders hosts touring acts, as they've found it "encourages the free exchange of ideas, and affords a continual influx of newness" between the talent, the audience, and the Founders brand.
Craft beer selection 
If we have to tell you… Find out what two dozen plus beers and surprise firkin are on tap here. But, fair warning: Their tap list has a tendency to change multiple times daily, especially when word of mouth catches that they've nonchalantly snuck in any one of their highly sought-after barrel-aged beers on tap. Damn you, CBS.
Hours 
Mon-Sat: 11:00 a.m.-2:00 a.m. 
Sun: 12 p.m.-2:00 a.m.
21+ after 9 p.m.
Show info and price of admission 
Founders' Taproom gives a home to beer and music fans from all walks of life, hoping the two complement each other, and yield a constant source of inspiration for all facets of their business. In the spirit of inclusivity, no genre (or guest) is out of place.
VIP access 
Check the title on your business card at the door. Founders focuses on eroding the perceived (and physical) barrier between artist and audience. Shows are general admission, and an authentic experience, especially when you're shoulder-to-shoulder with your new friends right in front of the stage.
Advance tickets are rarely a thing. Instead, a $5 cover on Saturday nights gets you in the door for most artists. Shows on Thursdays and Sundays are typically free. Their website and Taproom Facebook page have up-to-date show information. On the go? Download their mobile app here.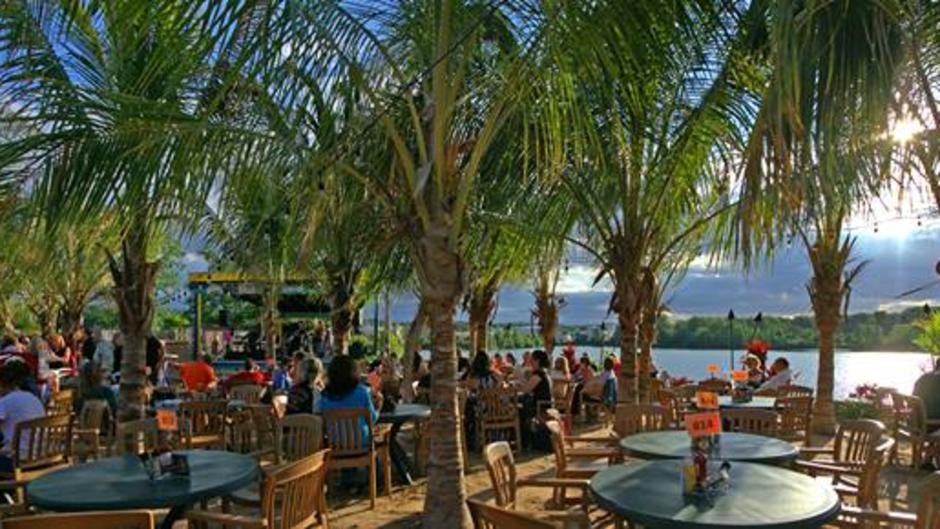 ---
The Score
Walk through this destination sports bar with 70 TVs to arrive at an outdoor oasis, hidden like a remote tropical island. The Score has literally brought the beach to its backyard. Nestled with a private lake as its backdrop, guests can dig their toes in the sand and enjoy waterfront dining under real palm trees transplanted from FL (and donated come winter), with live entertainment 7 days a week.
Craft beer selection 
Boasting the largest selection of craft beer on tap in West MI, The Score has over 120 handles. Start combing over the draft list here, which changes weekly — more frequently when they announce rare tappings.
Hours 
Mon-Sun: 11:00 a.m.-2:00 a.m.
Show info and price of admission 
Protected from falling coconuts under a large bamboo stage, The Score hosts cover bands that play everything from A(C/DC)-to-Z(ach Brown Band). The live music also provides a fitting soundtrack to watching the sand get kicked up on their three full-sized beach volleyball courts.
There's no cover, ever — even for Pay-Per-View and major sporting events, so spend that extra cash on another beer, a shot of tequila or a fancy drink with an umbrella.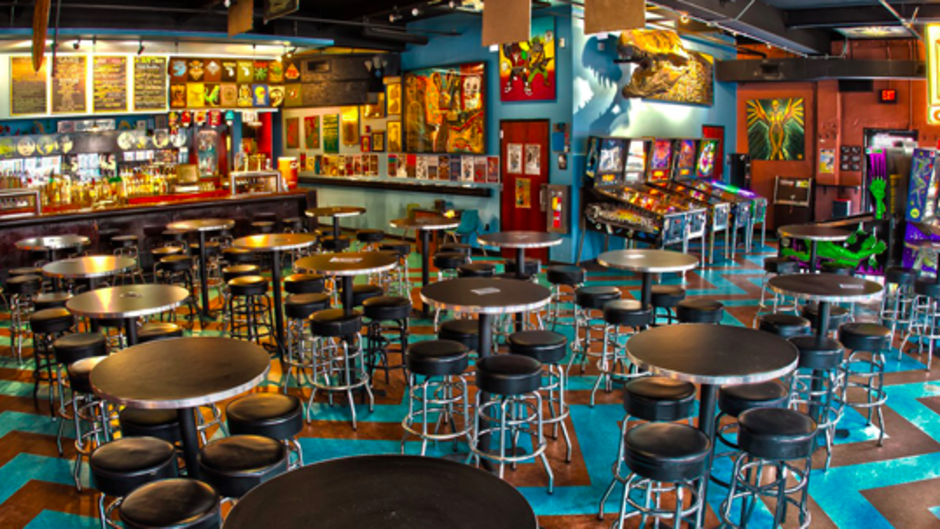 ---
Pyramid Scheme
Not your typical top-down "business opportunity," Pyramid Scheme offers a legitimate compensation package of live music and MI-made beer, where the only up-front, out-of-pocket investment you have to make is a few quarters for their 24 super rad pinball machines.
Craft beer selection 
10 tap handles from Short's is their hook. Get gnarly every Tuesday for half-off all Short's drafts, or during Happy Hour, daily 4:00-8:00 p.m., for $1-off all MI-made products. Support local music and booze.
Hours Front Bar —
Mon-Sun: 4:00 p.m.-2:00 a.m. (no cover)
Venue — Varies per show schedule
Box Office — Mon-Sun: 4:00 p.m.-2:00 a.m. (cash only)
Show info and price of admission 
Pyramid Scheme's show calendar never disappoints, unless you see a show listing in red (sorry, dude - it's already sold out). It's a wild mix of cutting-edge indie that would make you cooler if you knew the bands, and national touring acts that are surprisingly head-shaking good gets. If you regret not seeing that one band you were into in college (or high school, for you youngins), who broke up before you could, this is where you get to see them on a small scale when they make the smart decision to do a reunion tour in intimate venues. This time, go.
For show info, stay connected to Pyramid Scheme's website and Facebook page.  Advance tickets can be purchased here.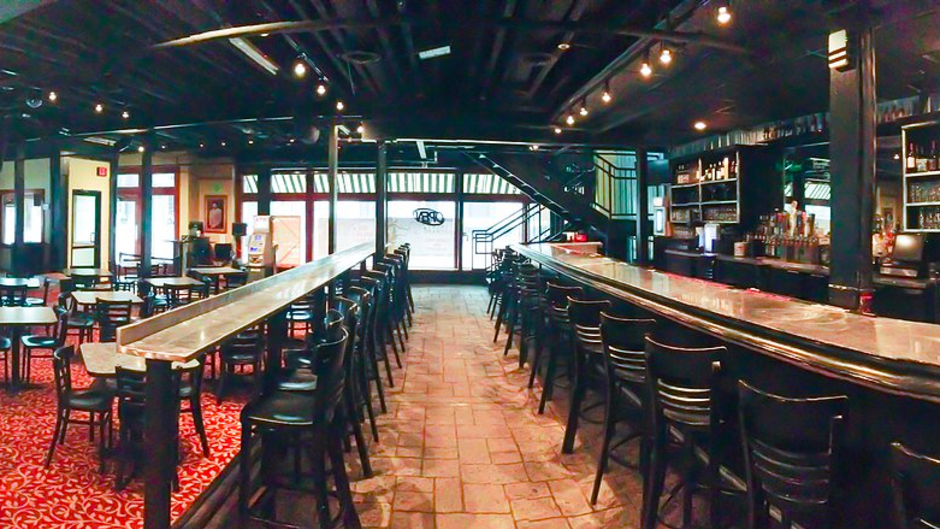 ---
Mojo's Dueling Piano Bar & Restaurant
As their name suggests, dueling pianists fight for your right to party. Mojo's is an interactive experience, encouraging audience participation via song requests, inviting them to be part of the show.
Craft beer selection 
In addition to a full bar, their tap list changes seasonally, usually featuring local favorites from Founders, Bell's and Perrin.
Hours 
Wed, Fri and Sat: 5:00 p.m.-2:00 a.m. 
Thurs: 5:00 p.m.-12:00 a.m.
Dueling pianos start at 8:00 p.m., Wed., Thurs., and Fri., 7:00 p.m. Sat.
Show info and price of admission 
Guests are encouraged to arrive early to enjoy dinner, then stay into the night for the live entertainment. Dueling pianos slay each other with popular hits from the '70s, '80s, '90s, and through today. A resident DJ spins on the 2nd floor. With a building capacity of nearly 450, the vibe at Mojo's is generally busy and highly enthusiastic.
A $3 cover at the door starts at 9:00 p.m., Wednesdays, or free with college ID. Thursdays are free. And, a $3 cover starts Fridays at 8:00 p.m., and 7:00 p.m. on Saturdays.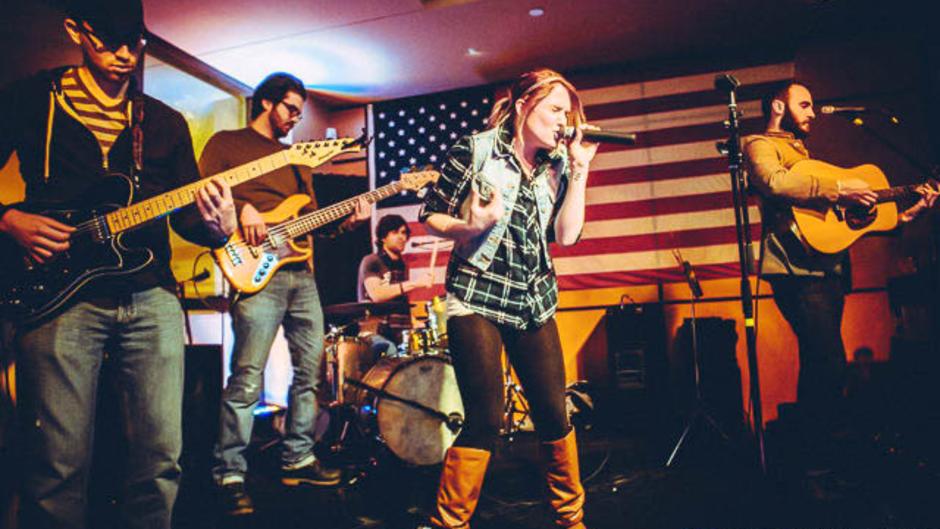 ---
The Back Forty Saloon
If you're hankerin' for a taste of southern charm, The Back Forty Saloon provides that hospitality. Without having to travel out in the sticks, you can line dance the night away to live country music and DJs.
Craft beer selection 
Although macro lagers are typically the favorite here, don't be shy ordering a pint of seasonal rotating drafts by Perrin, Bell's or Founders. Shots of Fireball work, too.
Hours 
Thurs-Sat: 5:00 p.m.-close, 21+
Show info and price of admission 
Country-inspired DJs and the best live and local country bands in Grand Rapids bring you the kind of music you just can't help but dance to. Whether you're a beginner at line dancing or a true-blue veteran, there's a spot for you on the dance floor Thursday-Saturday nights.
For band announcements and more info, visit Back Forty's Facebook page.
Never miss a post!
Subscribe to the Insider Experience blog.