Summer is here, which means it's time to hit the water. Luckily, you don't have to go far for water fun if you're in Grand Rapids. You can either head to Lake Michigan, which is just a short 45 minute drive, or stay in your own backyard. Everything you can do on the big lake is something you can also do in the Greater Grand Rapids area. If you're looking to save a little gas money this summer, read on.
Make a Splash at Millennium Park
At 1,400 acres, Millennium Park is one of the largest urban parks in the country. The park contains miles of trails, acres of water, and a plethora of activities. One of the more popular activities of Millennium Park is the recreation area. This is where guests can find the Mehney Splashpad, a 100-acre clear water lake to swim in, and six acres of beautiful beach. Also located on the beautiful beachfront is the Van Andel Beach House which has a concession stand, lockers, restrooms, and picnic tables. Both the splashpad and beach have daily admission fees.
If a splashpad and swimming aren't your thing, you can head on over to the DeVos Family Boathouse, which is located right next to the recreation area. There you'll find rentals for kayaks, paddleboats, canoes, and stand up paddleboards. With waterways connecting to various lakes in the area, there are nearly four miles to explore by boat or board. Boat rental fees range anywhere from $4 to $10.
Location
1415 Maynard Avenue, SW | Walker | Michigan | 49534
Season
Splashpad and beach: The weekend before Memorial Day weekend through Labor Day weekend
Boat Rentals: Mid-May through Mid-September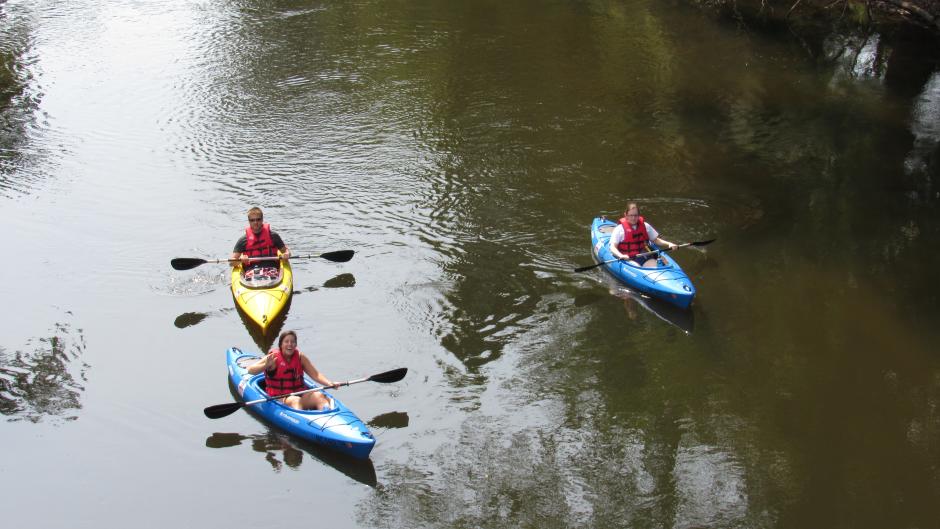 Kayakers enjoying the afternoon on the Grand River.
Photo Credit: Photo courtesy GR Paddling
---
Paddle one of Grand Rapids' Lakes or Rivers
Grand Rapids gets its name from the Grand River that runs through the city center, but the area is home to many other lakes and rivers. You can take your paddle excursion to the next level with GR Paddling. The company considers themselves more of a boating experience. In fact, there are five different experiences you can choose from:
In addition to each experience listed above, there's also the choice of what waterway to paddle. Those include the Grand River, Coldwater River, Flat River, Rogue River, Thornapple River, and a variety of lakes.
Each experience is completely customizable and can include paddling instruction, photo packages, transportation to and from your Grand Rapids home or hotel, food, and beverages. It's recommended you book your trip in advance, which can be done online. Prices vary depending on the experience.
Location
The rivers and lakes of Grand Rapids
Season
Last week of May to October 31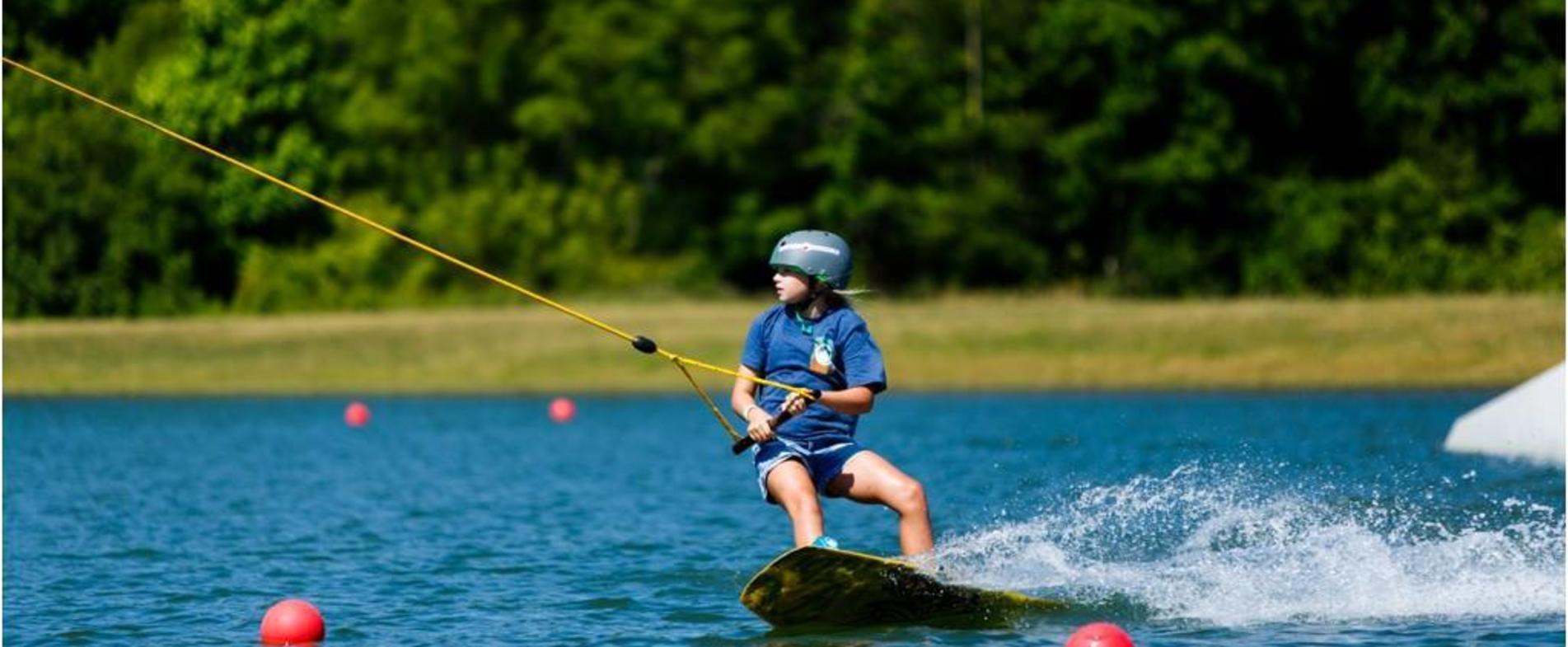 Cable wakeboarding at Action Wake Park.
Photo Credit: Will Zoodsma and Kallie Walker
Wakeboard at Action Wake Park
Action Wake Park is Michigan's first full-sized cable park. Not familiar with what that is? It's an intricate cable system that can pull wakeboarders (or skiers) around a lake without the need of a boat. The Action Wake Park lake is 10-15 feet deep and contains a variety of rails, ledges, and jumps for wakeboarders to play around on. Regardless if you're just starting out or have been wakeboarding your whole life, the cable park is a great way to experience water sports without having to invest in a boat.
Prices for Action Wake Park cable passes range from $35 for 2 hours to $245 for a week long pass. There are also equipment rentals available.
Location
3320 Hudson Trails Drive | Hudsonville | MI | 49426
Season
Mid-May to September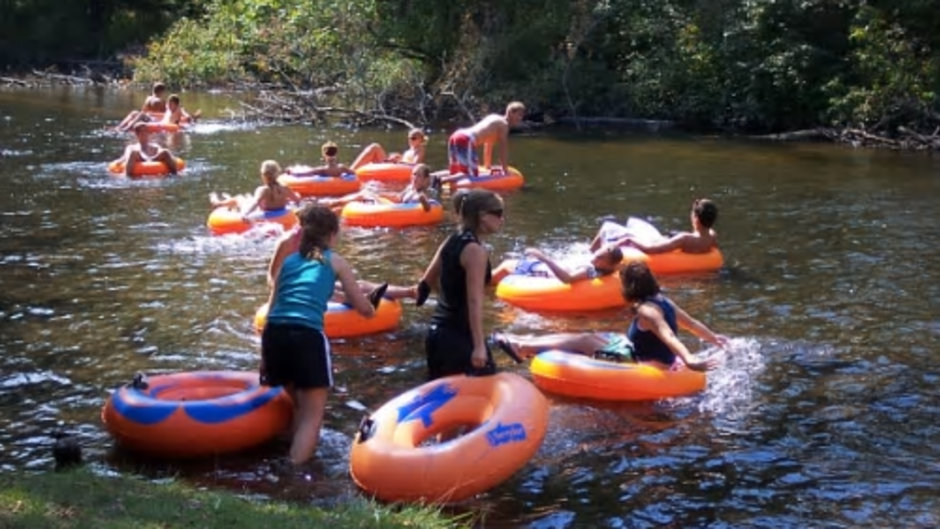 Tubers getting ready to float down the Rogue River.
Photo Credit: AAA Canoe Rentals
---
Float the Rogue River
If you're looking for a relaxing float or paddle trip down a river, the Rogue River is the perfect spot. AAA Canoe Rental offers inner tubes and the standard kayaks and canoes for your float. All float trips range anywhere from two to four hours in length, beginning at AAA Canoe Rental and ending in Downtown Rockford. Once downtown, you can enjoy a large variety of local shops and restaurants right along the river's edge.
Regardless if you want to go by canoe, kayak, or inner tube, all trips include a life jacket and transportation back to your starting point. Prices range depending on the length of the trip and the type of float you'd like to use.
Location
525 Northland Drive | Rockford | MI | 49341
Season
May to early October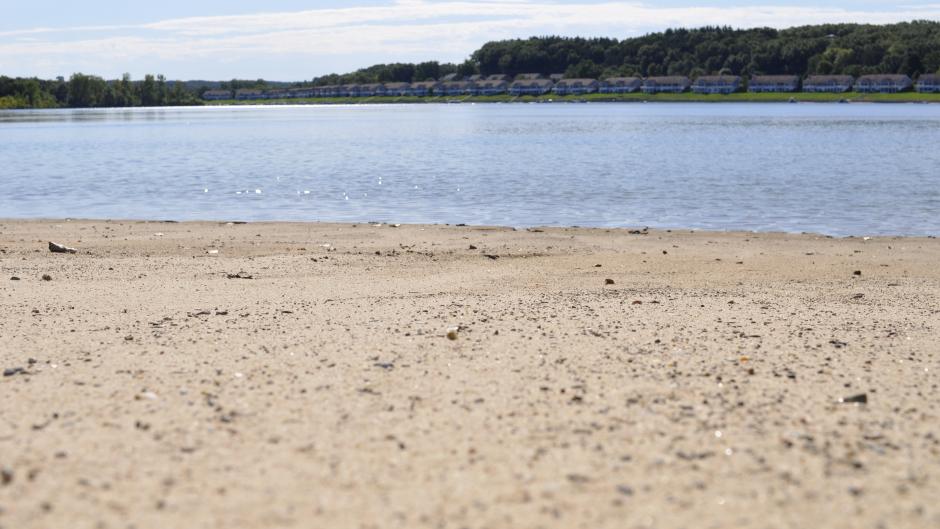 A view of the beautiful, clean beach and water at Versluis Park.
Photo Credit: Plainfield Charter Township
---
Hit the Beach at Versluis Park
A swim in a clean and beautiful lake isn't far away if you head on over to Versluis Park. The Grand Rapids park is right on the shore of a 50-acre man-made lake which has designated swimming, boating, and fishing areas. The beach of Versluis Lake has lifeguard stations, so you know you and your family can swim safely. Add a little adventure to your beach time with some stand up paddle boarding. Board Meetings offers rentals for individuals and groups and will even bring the board to you at Lake Versluis or other locations.
Right next to the beach there's a playground, volleyball court, and picnic areas, making Versluis Park an easy destination for a variety of outdoor fun.
As mentioned previously, Versluis Park is also ideal for fishing. The lake has bluegill, carp, catfish, gar pike, largemouth bass and more. However, if you do decide to go fishing, don't forget to pick up a fishing license which is required in the State of Michigan. A 24-hour day pass is $10.
Location
3650 Versluis Park, NE | Grand Rapids | MI | 49525
Season
May 27 to August 13
There are plenty of other ways to enjoy West Michigan's lakes, rivers, and beaches, so it's easy to spend the whole summer on the water. Check out our outdoor recreation and beach guides for more fun activity ideas and upcoming events.
Never miss a post!
Subscribe to the Insider Experience blog.