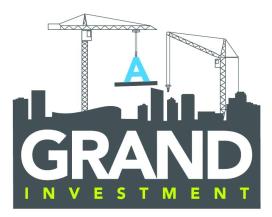 Known as "Beer City USA," Grand Rapids has lots of reasons to celebrate its booming craft beer industry – 38.5 million reasons, to be exact. A recent study shows that the annual regional economic impact of the industry is $38.5 million, more than triple that of 2015. In this month's installment of "A Grand Investment," we take a look behind the numbers.
For the love of beer
People travel for all kinds of reasons. Craft beer is one of them – at least in West Michigan where more than 80 local breweries beckon beer lovers from across Michigan and across state lines.
In fact, a 2019 study commissioned by Experience Grand Rapids found that the economic impact of beer tourism in Kent County now stands at $38.5 million, more than triple the 2015 figure of $12.23 million. The study estimates that local breweries attracted over 94,000 beer tourists during the study year.
The Economic Impact of Beer Tourism in Kent County (2019) study by the Anderson Economic Group defines beer tourists as those respondents who said that craft beer was the primary reason for their visit and who either live outside of West Michigan or live in West Michigan but chose to stay at a local hotel or motel for at least one night.
The 2019 study found that over 25 percent of beer tourists came from outside Michigan. Beer tourism supported 378 jobs and $9.9 million in earnings in Kent County, a significant increase from the 2015 study that showed beer tourism supported 171 jobs and $3.3 million in earnings throughout the county.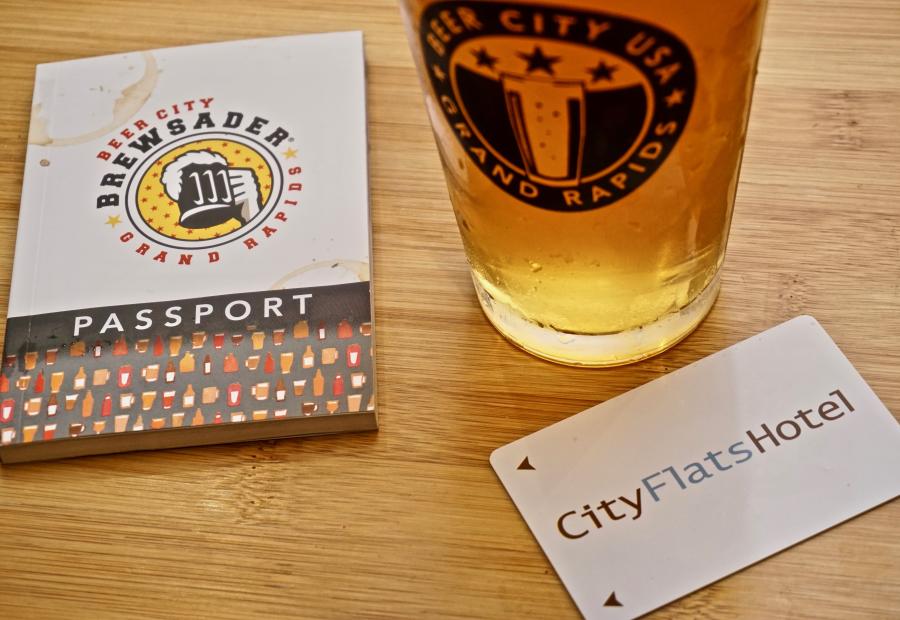 Even hotels have embraced the "Beer City" moniker as they create hotel packages for the beer enthusiast.
Photo by Brian Craig for Experience Grand Rapids
With approximately 40 breweries in Kent County and another 40 in communities throughout the surrounding county, visitors have no shortage of places to stop, sample and sip locally crafted beer. From Cedar Springs to Dutton, Walker to Lowell, local brewers are creating IPAs, porters, stouts, sours, lagers, hefeweizens, pilsners, ambers, browns and more – many made with Michigan-grown hops and locally processed malt.
Leveraging the craft
As the local industry took off, EXGR – which has long marketed arts and cultural attractions, recreational opportunities, the local food scene and other West Michigan attractions – realized it could do the same with the area's burgeoning craft beer industry.
Marketing efforts got a big boost when Grand Rapids was voted Beer City USA in 2012 and 2013 and, again, in 2016 and 2017 when USA Today readers voted Grand Rapids the nation's best beer scene.
"In 2015, we discovered a measurable outcome of beer tourism in our region," explained Kate Lieto, Director of Marketing at EXGR. "We have since invested in promotions like the Beer City Brewsader® Passport and mobile app as well as Beer Month GR. We are thrilled that the results of the recent study have proven these efforts are attracting tourists."
Local brewer support has been critical to the success of the promotions.
"The idea of 'Beer City USA' didn't happen overnight," said Max Trierweiler, co-owner of The Mitten Brewing Co. in Grand Rapids. "Experience Grand Rapids realized that we are brewing great beer in GR and thought we should celebrate that. They helped push for the 'Beer City' recognition through Examiner.com and then created promotions like the Beer City Ale Trail, Beer Month GR, and the Brewsader Passport program."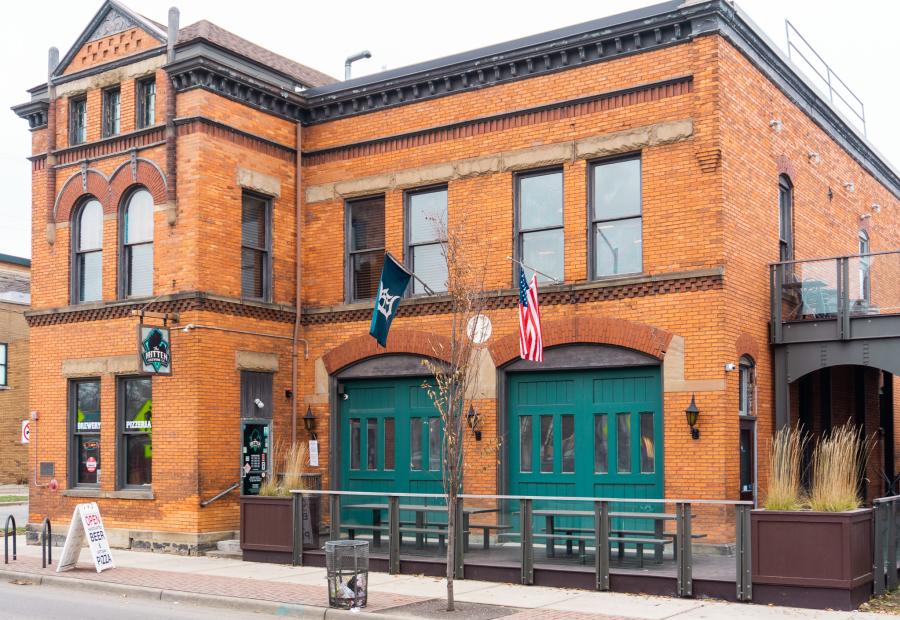 The Mitten Brewing is one of Grand Rapids' staple breweries. It's located in the West Side neighborhood and housed in a restored Victorian-era firehouse. Alongside their craft beer you can order a pizza flight which has been named "Best Pizza" by Grand Rapids Magazine.
Photo by Experience Grand Rapids
Alongside marketing efforts, EXGR has utilized its brewery partners to help drive convention business.
"It's been a pleasure exhibiting with the EXGR sales team at the American Society of Association Executives (ASAE) over the years," said Dave Engbers, co-founder of Founders Brewing Co in Grand Rapids. "I've watched firsthand how the association executives from all over the U.S. have positively responded to Grand Rapids as a craft beer destination. The way EXGR has embraced 'Beer City' in all aspects of their work, from leisure travel to convention business, is definitely something we commend and will continue to be a part of in the future."
Satisfying an educated consumer
Despite its national acclaim, the local brewing community isn't about to take its success for granted. They know that craft brew connoisseurs demand a quality product and distinct experience.  To keep visitors coming back, local brewers are constantly stepping up their game.
"We are fortunate that companies like Founders and Bells have done a great job growing craft and educating consumers about what to expect with craft beer," said Edwin Collazo, owner of City Built Brewing Company in Grand Rapids.
"Their fight was to get the attention of the beer drinking population. Our hurdles are significantly different," he explains. "We now have a very educated consumer looking for the next new thing. When we opened in 2017 in an already busy brewery community, we needed to be very different. Our environment, our Puerto Rican-inspired scratch kitchen, our beers, and our service all work together to make a memorable experience."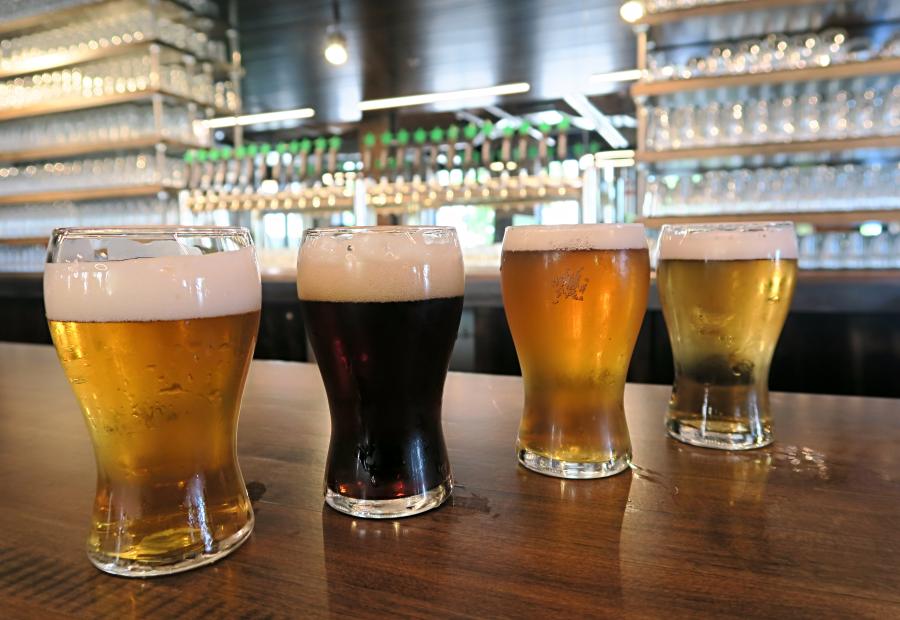 City Built Brewing Co. is setting standards high with its craft beer selection combined with Puerto-Rican food from family recipes.
Photo by Experience Grand Rapids
While the beer tourism study underscores the fact that craft beer is an economic driver, the industry is first and foremost an asset that both demonstrates – and enhances – the unique character of the West Michigan region.
"Having brewed around the country and the world, we enjoy a brotherhood throughout the industry," said David Ringler, Director of Happiness (a.k.a., owner) at Cedar Springs Brewing Company in Cedar Springs. "But I think West Michigan is truly unique in the local camaraderie and mutual helpfulness we all enjoy. We really are all friends and mutual supporters, above and beyond industry respect. It's an amazing community that we're blessed to be a part of."
That camaraderie is reflected in every pint of West Michigan beer. And it's what will keep visitors coming back for more.
Plan your own adventure
To find out how to become a Beer City Brewsader, download a Beer City Ale Trail map, or get more information on planning your craft beer adventure, visit the "Beer City USA" page on the EXGR website.
"A Grand Investment" is an ongoing series exploring the business landscape of Grand Rapids. Michigan's fastest growing metro area and one of the nation's strongest economies, Grand Rapids is fueled by a creative, collaborative spirit that generates global, national and entrepreneurial investment. This series highlights leading sectors of the local economy and underscores the city's suitability for innovation-focused meetings.