When it comes to making sure you have something special for everyone on your list, it's easy to stop by a chain store when you're working through your list. But, there's nothing more charming than the small businesses and local attractions that make our community more unique and creative. This holiday season, skip the big box store and support local instead; the people on your list will thank you.
Here's a local gift guide to help you as you're making your list and checking it twice for the holiday season or anytime you're looking for a special something that's local from top to bottom. Happy shopping!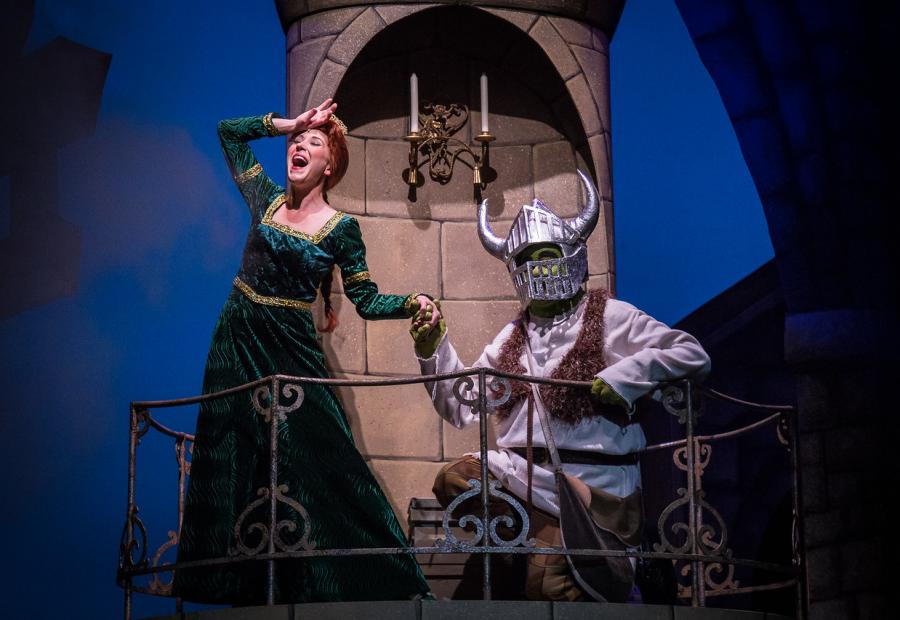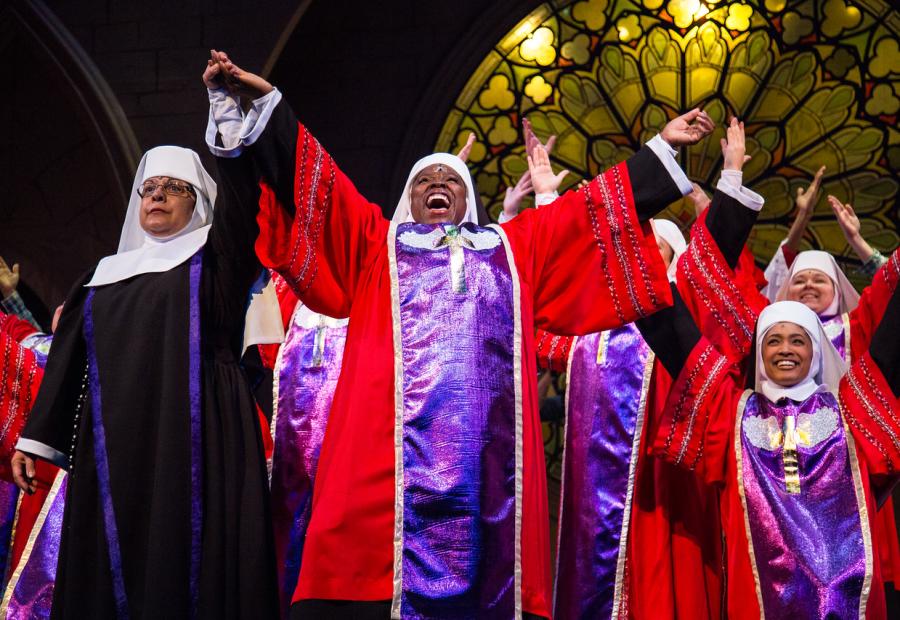 See Grand Rapidians in action as the cast of Civic Theatre productions.
Photo by Grand Rapids Civic Theatre
Grand Rapids Civic Theatre
One of my favorite activities in town is catching a show at Grand Rapids Civic Theatre. It never ceases to amaze me that the actors in their shows are community members. 
If you're looking for an experience instead of an item, wrap up tickets to one of their shows. Their first two shows of the new year are Once On This Island and Puffs. If you aren't sure which show to choose, they also have gift certificates available so your giftee can choose their own adventure! 
Another option: Keep the magic of community theatre alive-you can donate in someone's name as a gift.
Grand Vin Wine Club
For the wine connoisseur on your list, Grand Vin is a one stop shop. They have wine club memberships where you can get three, six, or 12 bottles each month. The selections are chosen by Grand Vin Owner, Tom who is a Certified Sommelier, complete with producer notes and pairing suggestions.  Wine clubs can be purchased on a month-to-month basis or for a 12-month period.
If you prefer a gift that isn't monthly, you can also purchase a mixed box of wine (all red, all white, or a few of each) for $150, $250, or $400. Grand Vin offers a 15% discount on cases if you prefer to make selections yourself.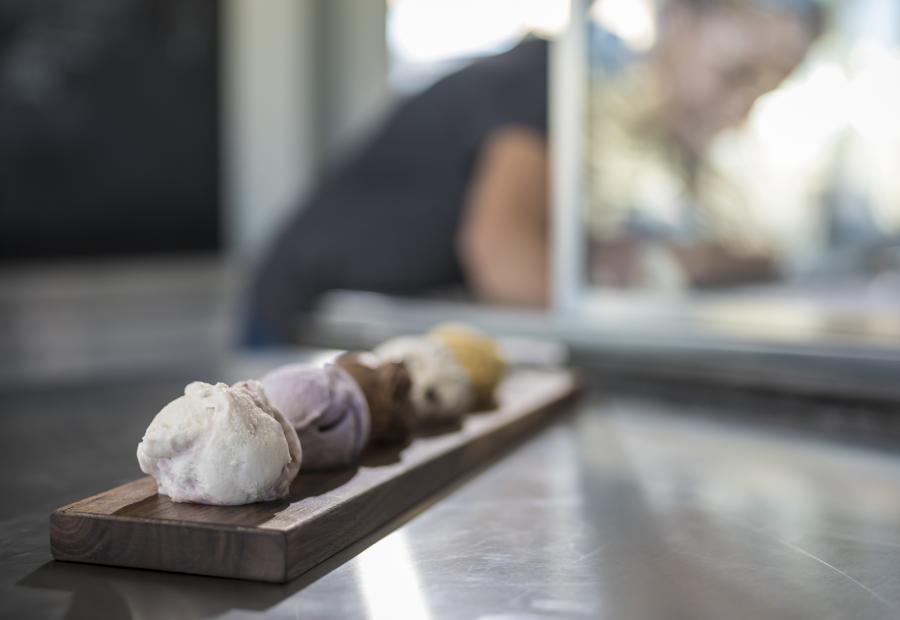 Pints of Love's Ice Cream can be sent to loved ones throughout the country.
Photo by Experience Grand Rapids
Love's Ice Cream
Delicious ice cream and decadent treats sound good no matter what season it is. Give the gift of deliciousness all year long with Love's Ice Cream's Year of Pints or Year of Chocolate Clubs. With the Year of Pints, you can stop by their home in the Downtown Market each month to pick out a pint of your choice. With regular flavors on rotation and seasonal favorites like Black Licorice or Campfire S'mores, this is easier said than done! 
For the Year of Chocolates, you get four bonbons each month. Best news yet? Once you complete your 12 monthly pick-ups, you get a bonus pint or bonus chocolates for free!
If you have folks on your gift list who are out of town, Love's offers nationwide shipping of their pints. Make your selections, they box them up on dry ice, and the receiver enjoys hand-packed ice cream right on their doorstep.
*Local pick-up is required for the Year of Pints or Year of Chocolate memberships.
Dime & Regal
When it comes to jewelry, Dime & Regal is always my first thought. They make the shopping experience easy for anyone on your list since their home on Wealthy Street is perfectly curated with various styles, all from local jewelry artists, including the owners themselves.
Their Eternity Bracelets (permanent jewelry) are a fun way to give a gift that's also an experience. Dime & Regal does accept walk-ins for their eternity bracelets, but I recommend booking a time on their website, especially if you have more than one person in your party.
If you have a special project in mind, you can book a consultation to discuss a custom-made piece.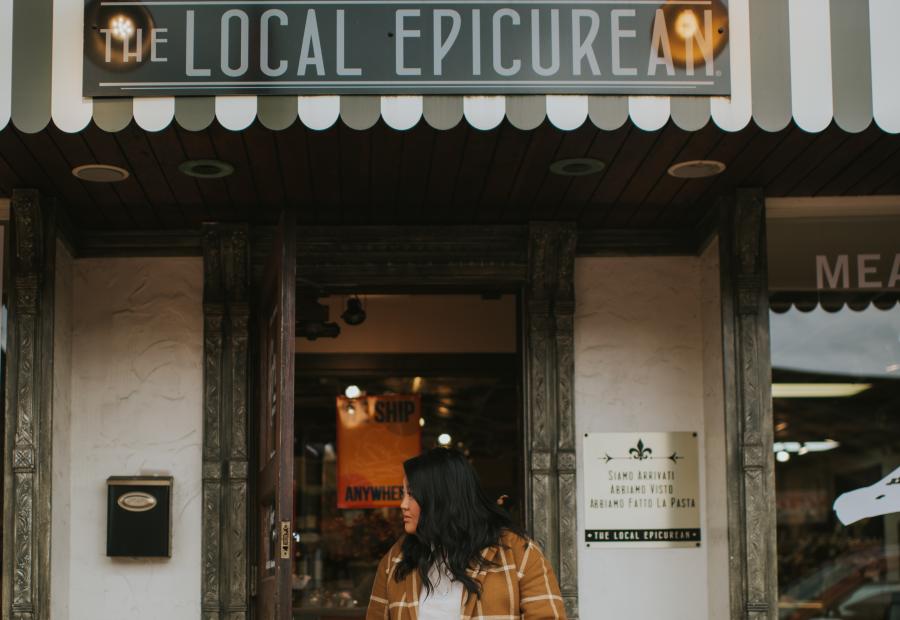 The Local Epicurean offers cooking classes, gift cards, and sells their made-in-house pasta.
Photo by Photography: Ashley Wierenga
The Local Epicurean
For the they-have-everything-what-should-we-give-them person on your list, how about a cooking class at The Local Epicurean? They offer a wide range of classes to accommodate everyone from the beginner to the expert. Classes are offered Thursday through Sunday starting at $99 a person. All classes are in a private setting and can accommodate 2-48 people.
If you aren't sure which class and want them to choose their own cooking adventure, you can purchase gift certificates that can be redeemed for their various class offerings.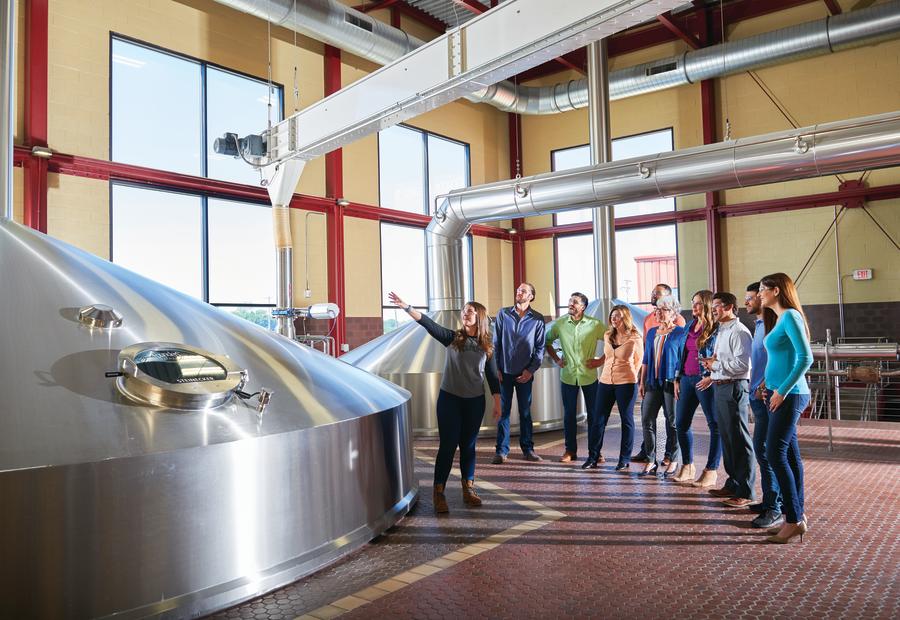 A tour of Founders makes great gift for the "ale aficionado" in your life.
Photo by Experience Grand Rapids
Founder's Brewery Tour
They don't call us Beer City for no reason. For the craft brew fan on your list, a tour of Founder's Brewery is a great way for them to learn more about their drink of choice. Explore Founder's impressive facility while learning about brewing, packaging, and trying a sample or two.
Book tours from 1-10 online. You can request a private tour experience can be requested and are accommodated based on availability. If you have more than 10 people, contact Founders directly.
Mosby's Popcorn
On the hunt for a stocking stuffer that supports a local business? Mosby's Popcorn is a delicious place to start. With 30+ flavors to choose from, their popcorn is always a crowd-pleaser. Better yet? They only use natural ingredients to create their appetizing popcorn and source toppings from local farms or as close to home as they can.
Mosby's sells their popcorn in their shop on Ionia or their website.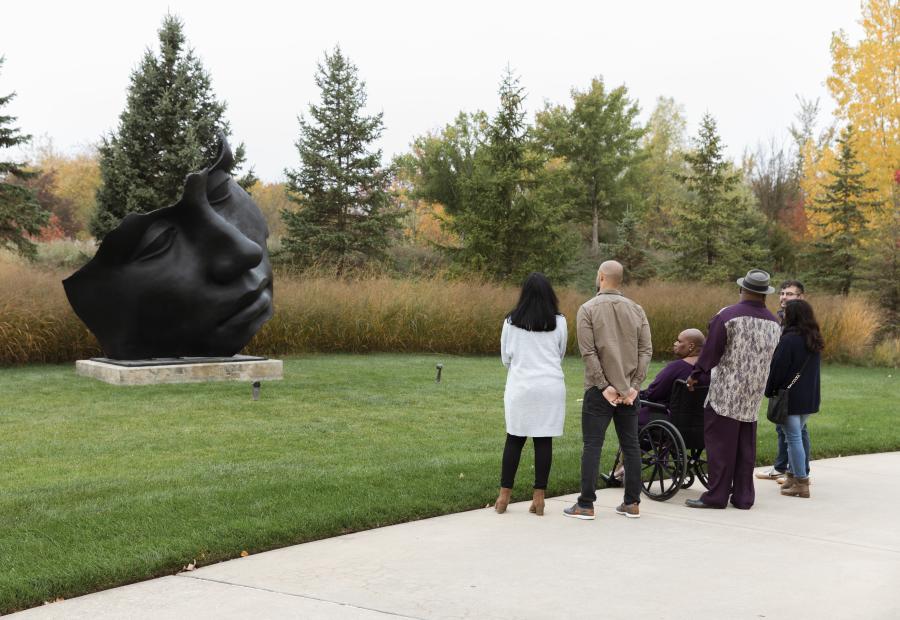 Besides the beauty of the art and gardens, the gift of membership to Meijer Gardens comes with many other perks.
Photo by Experience Grand Rapids
Meijer Gardens Membership
Unlimited visits? Presale for the iconic summer concert series? 10% off in the gift shop? If all of those perks sound good, a Frederik Meijer Gardens & Sculpture Park membership might be the perfect gift.
The gardens offer different types of membership to help you shop for anyone on your list, including Student, Individual, Dual (two adults residing in the same house), Family (one or two adults and children living in the same household), and Grandparent (one or two adults living in the same household and grandchildren). 
Memberships can be easily gifted online (choose 'Give As A Gift'), in person at their front desk, or by calling the membership office at 616-977-7689.
Local Coffee
When it comes to drinking local, we are quite spoiled in Grand Rapids. Not only are there endless fantastic coffee shops to cozy up in, many of them roast their own coffee. Give the coffee obsessed on your list the gift that keeps giving…every single morning they brew it. Here are a few of the local shops where you can find bagged coffee: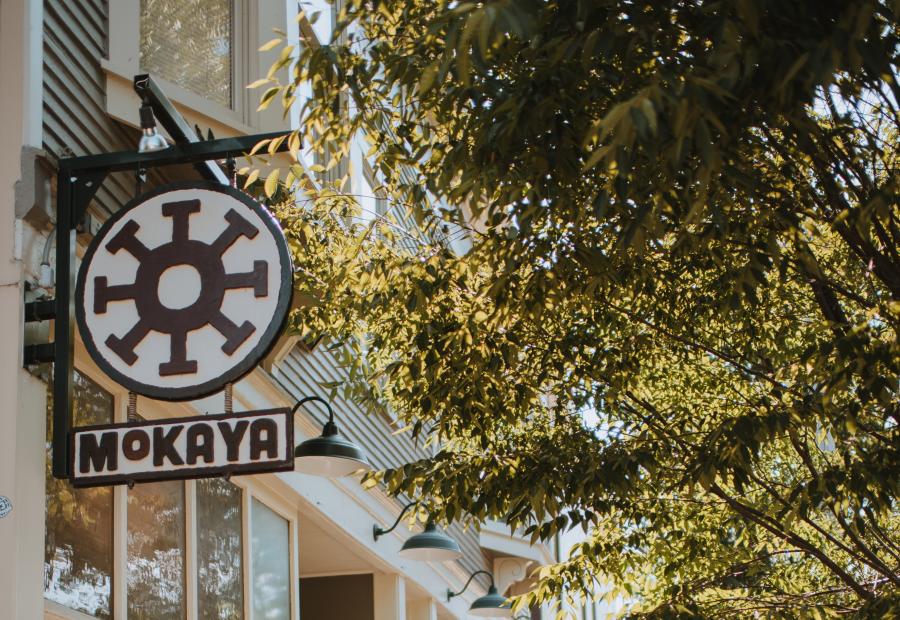 Mokaya makes their hand-crafted artisanal chocolate in Grand Rapids, but you can send them anywhere in the U.S. through their online shop.
Photo by Photographer: Ashley Wierenga
Mokaya
Certain people on our lists are just tough to shop for. Mokaya is a perfect and delicious solution for the folks you are stumped on. Their artisan treats are handcrafted in small batches to ensure quality making these a beautiful gift. Each day, their shop is stocked with options from confectionery items to uniquely flavored bonbons that are *almost* too beautiful to eat. All products are available in their shop or you can order online for pick-up/shipping.
Mokaya also does limited edition holiday collections that often move quickly, so don't wait to order.
Whether you're shopping for the holiday season or other celebrations throughout the year, I hope this has given you a few ideas to jumpstart your shopping. Where are your favorite places to shop local? Let us know in the comments below!