Congratulations to the soon-to-be-married couple! So many of my friends (and now my friends' children) have tied the knot in Grand Rapids, and for good reason. Our setting, with plenty of outdoor space and a thriving riverfront, and our countless and varied venues, are gorgeous any time of year. But whether you're getting married next month or next year, first you'll want to host a Bachelor or Bachelorette party. Using one or a combination of the following ideas, Grand Rapids will deliver one to remember!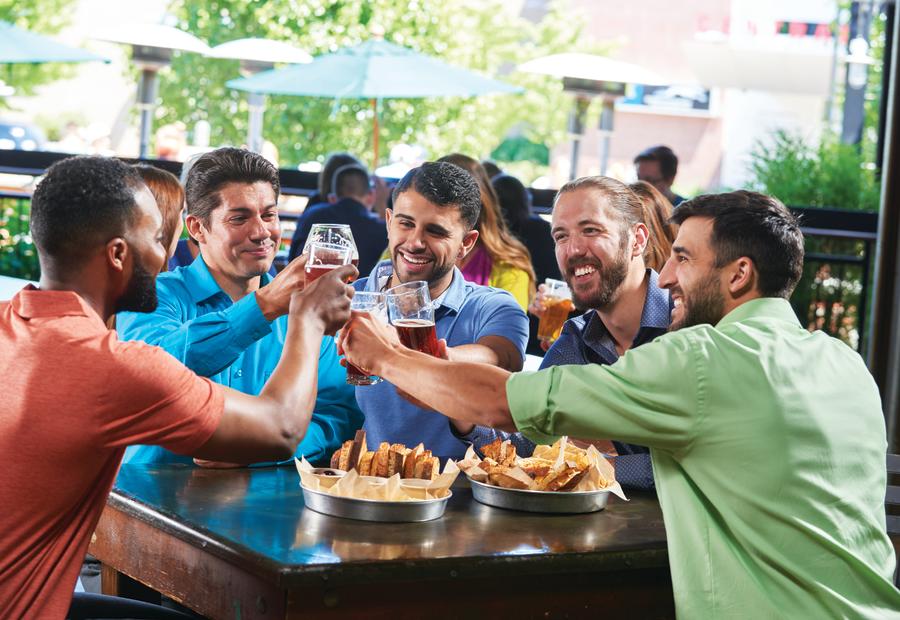 Grand Rapids is home to 40+ breweries and is the home of internationally-known Founders Brewing.
Photo by Experience Grand Rapids
2. West Side Bowling and Bars
Regardless of where you stand in the "West side is the best side" debate, the West Side is home to both Wenger's Bowl and Clique Lanes, as well as plenty of watering holes, which makes it the perfect destination for fans of throwing a strike. 
 
Afterwards, stop by some of the great, old-school West Side bars like the Holiday Bar, the Anchor Bar, O'Toole's Public House or the Blue Dog Tavern, one my favorites because you can feel the history of the place as you sit there (you can even see a bank vault door from the few years it was a City Trust and Savings Bank during the Great Depression).
3. Pedal Power
You've seen them around, now it's time to try one yourself! Grab your friends and start pedaling the Great Lakes Pub Cruiser, Grand Rapids only PedalPub. 
 
Up to 16 people can hop aboard with a tour guide, and Great Lakes Pub Cruiser offers several routes, all of which include awesome stops downtown. If you have a favorite place you want to stop that isn't on one of their regular itineraries, they'll work with you to tweak the route. Call ahead to see if they can work it in. 
 
The company also offers a smaller version that seats 2-6 people called the Hops Cycle. It's smooth, easy to pedal, and you can connect to its Bluetooth to play your own tunes.
 
For an extra fun evening, grab dinner and stay at a downtown hotel afterwards (recommendations below).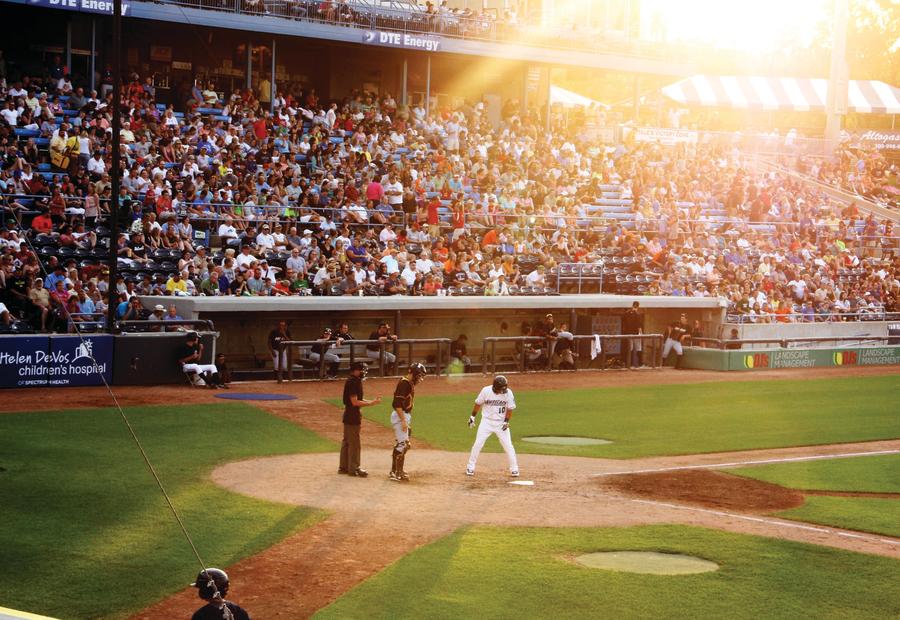 There's no shortage of live sports to watch in the Grand Rapids area.
Photo by West Michigan Whitecaps
4. Go Sporty
He shoots, he scores! Sports fans, get ready: Grand Rapids serves up sporty fun year round and there's no shortage of options. Grab Whitecaps tickets for baseball, Griffins tickets for hockey, and Grand Rapids Gold (formerly the Grand Rapids Drive) tickets for hoops. 
 
If auto racing is your thing, check out Berlin Raceway, in Marne, or Grattan Raceway, in Belding, for auto or motocross racing. Although the Rampage Arena Football team exists no more, you can watch collegiate athletes sling the pigskin at both Ferris State (Big Rapids) and Grand Valley State University (Allendale).
5. Golf & Pub-Crawl
Fans of hitting the links will find a plethora of public golf courses in the Grand Rapids area. Built on old gypsum mines, The Mines Golf Club is conveniently located about ten minutes from downtown GR. Other nearby options include the Pines Golf Club, Indian Trails Golf Course, and the L.E. Kaufman Golf Course, all within a fifteen-minute drive or ride from downtown. 
 
For a fantastic virtual golf experience, take your buddies to X Golf. My kids and their friends love the state-of-the-art golf simulators that offer golfers a fun and realistic indoor experience playing a variety of courses. 
 
If your crowd prefers mini-golf, which is more my speed, AJ's Family Fun Center has an enjoyable putt-putt course (waterfall included) and you can race go-karts there, too. After the golf champion (real, virtual, or mini) is determined, cool down inside with your favorite food & beverages at one of the many great downtown options.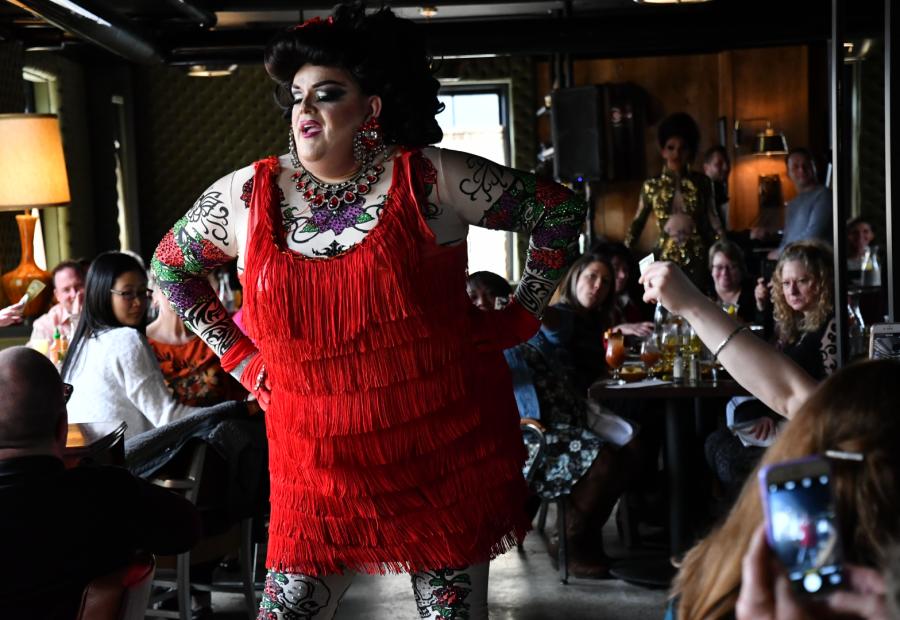 Michigan Drag Brunch has become a favorite activity among locals so book your tickets early!
Photo by Eric Zuniga for Experience Grand Rapids
6. Have Fun at a Drag Show
Groups with a great sense of humor and spirit of adventure can have a ball at a drag show! These fun events feature adult humor, amazing drag queens, fabulous cocktails and good food. The outfits alone are worth the trip! 
 
Whether you attend a Michigan Drag Brunch or a Beauty Beyond Drag production, the shows often sell out, so make reservations for your bachelor or bachelorette party well in advance. The best piece of advice my friend gave me before the first time I attended one: Don't forget plenty of cash! Tipping is highly encouraged at these entertaining events, so you'll want a wallet full of $1s and $5s.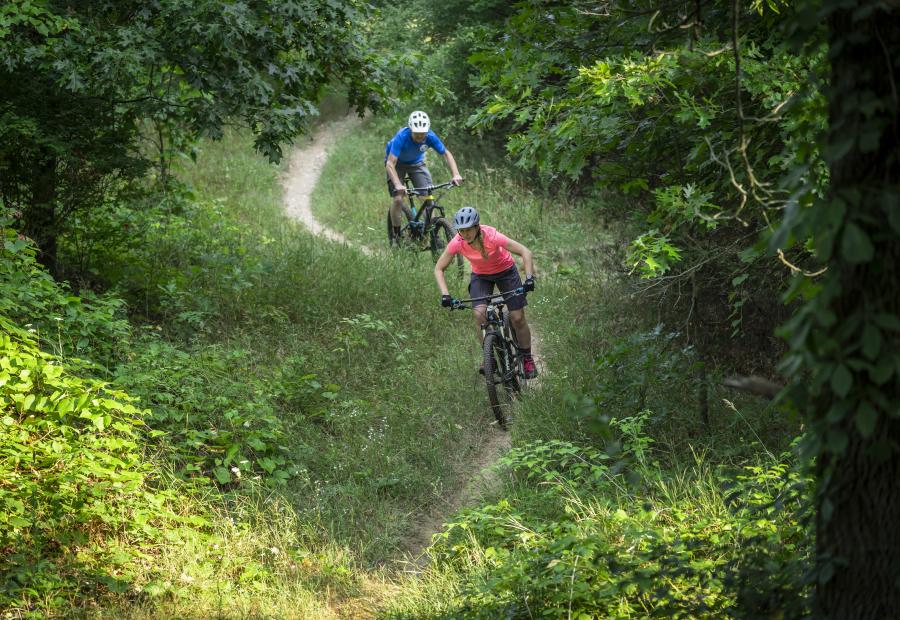 You don't need to travel far to find a trail in the Grand Rapids area.
Photo by Experience Grand Rapids
7. Get Dirty
If your idea of fun includes shooting your friends with paint or biking wooded trails, get ready to kick off your celebration with some outside action. Play paintball at TC Paintball for a few hours, then clean up and hit downtown GR for food and beverage fun. 
 
While my kids love paintball, I'd rather muck it up on the trails. If that's your group's preference too, grab your mountain bikes and head to Luton Park, Cannonsburg SGA Trail, or Merrell Trail. After any of these great rides, head downtown for a casual outdoor meal at Social House or Tupelo Honey.
8. Or Get Really Clean
If you're up for a hot stone or deep tissue massage, Grand Rapids delivers with luxurious spa treatments at several spas. Just northeast of downtown, at The Woodhouse Day Spa, your group can indulge in full or partial day packages, massages, hydrafacials or get your nails done together. I love relaxing in their Quiet Room, where they offer you tea, wine or champagne while you lounge in your robe before your services begin. Tanaz Hair Boutique and Day Spa in Cascade offers similar spa packages and services. 
 
Or head downtown and pamper yourself and your friends at the Spa and Salon at the Amway Grand Plaza, which has sumptuous offerings. Of course, you can make an entirely luxurious evening out of it by staying downtown, too. Both the Amway Grand Plaza and JW Marriott, which is connected by the skywalk, are elegant, upscale options.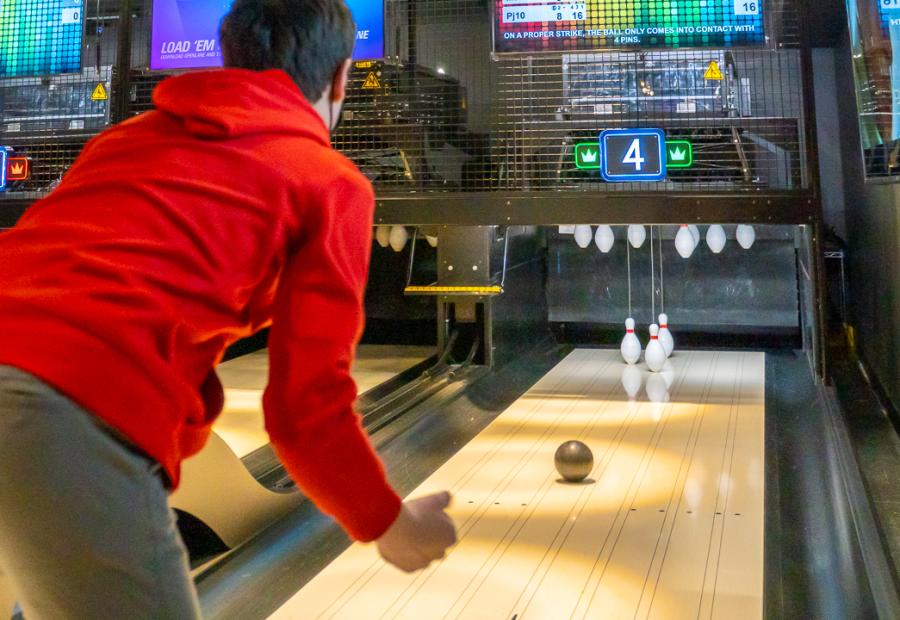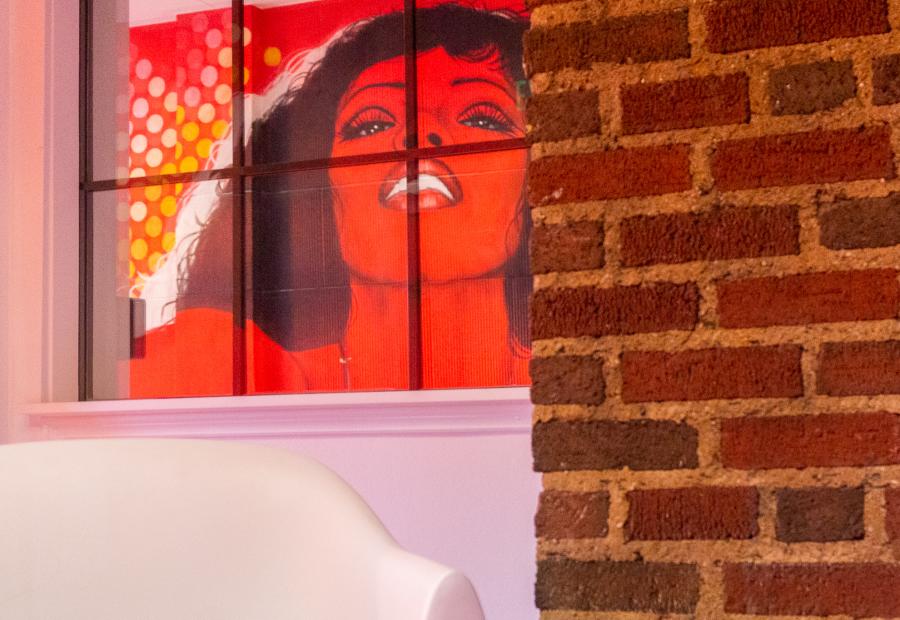 Start the evening at Woodrow's DuckPin Bowling then cap the night off at IDC.
Photo by Experience Grand Rapids
9. Eat, Drink, and...Duckbowl
If you prefer to keep things easy, Woodrows DuckPin Bowling might be for you and your group. Duckpin bowling is like traditional bowling but with a smaller ball and smaller pins. The pins are also attached to strings, which makes it surprisingly tricky to score a strike. Two other key details: 1) You can bring in your own food (or order from Taco Alley inside Woodrows) 2) You can wear your own shoes! Woodrows also offers its own cocktails and drink menu, and reservations are strongly encouraged.
 
Afterwards, head to IDC, the 70s-inspired speakeasy inside the Amway Grand Plaza, for a Midori sour or dirty martini. Just be sure you've received the entry code by signing up on IDC's website.
10. Get in Touch with Your Artsy Side
At Wax Poetic Candle Bar in the charming Eastown neighborhood, you can select from more than 60 clean-burning fragrance oils to create a custom hand-poured candle. Their candles are a perfect memento and are earth-friendly, too, made with soy wax, organic cotton wicks and clean burning fragrances. 
 
If picking up a paintbrush is more your style, book a group session at the upscale, relaxing Brush Studio, where instructors take you step-by-step through creating your own beautiful painted canvas or wooden sign. Catering food is permitted for private parties and their on-site bar serves up wine, craft beer, hard seltzers, hard lattes, sangria, champagne and soda. One of my mom's favorite gifts from me was an artsy painted canvas. Brush Studio makes you look like you know what you're doing, so these make great gifts or keepsakes, even if - like me - you don't often pick up a paintbrush. 
Another way to explore your groups' artistic side is to get your hands dirty at The Mud Room, located at Knapp's Corner. You can choose between throwing clay on a potter's wheel to create your own vessel, painting an existing piece of pottery, painting a wooden sign or fusing colorful pieces of glass into your own unique creation. 
Downtown Hotels:
GR boasts plenty of downtown hotels that suit a range of budgets. Search below to find downtown accommodations for your group.
Restaurants and Bars
Grand Rapids is chock-full of great restaurants and bars. If you call ahead, several of these places offer drink/appetizer specials and will work with you to make arrangements for your party. It's worth noting that these locations are close to downtown, but that Grand Rapids has several other neighborhoods with fantastic bars and restaurants, like Heartside and Uptown.
Use the downtown filter to search nearby restaurants.