Downtown Grand Rapids is walkable – one of the top 14 walkable destinations in the U.S., according to Trips to Discover. Attendees at meetings and events held at any of the city's downtown venues have everything they could need within a few short blocks. Take a look: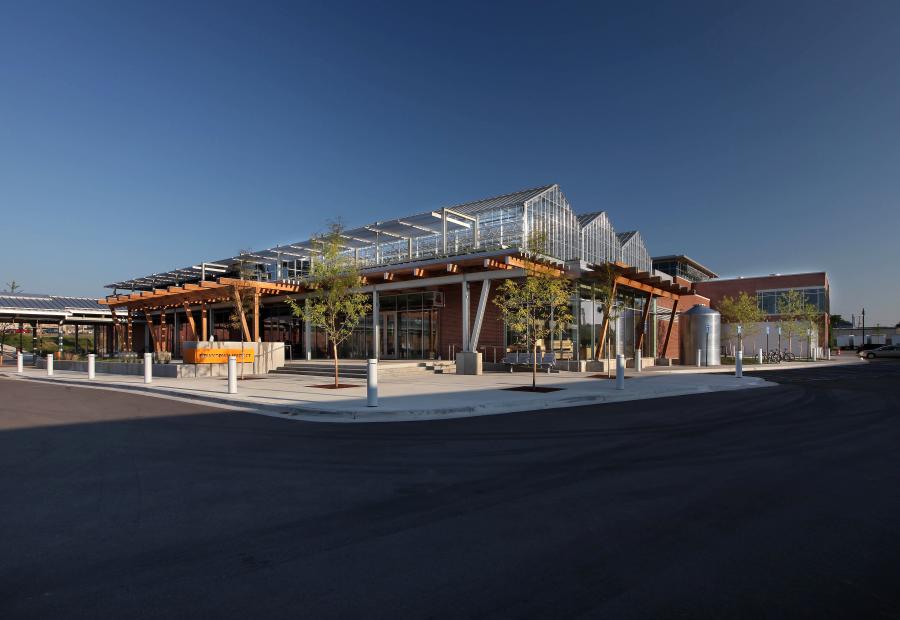 The Grand Rapids Downtown Market is a mile walk from Downtown and can also be conveniently accessed by the free DASH bus.
Photo by Grand Rapids Downtown Market
Restaurants
Grand Rapids has been named Michigan's Best Food City by Thrillist. It's a matter of both quality and quantity: there are 140+ restaurants of all cuisines and price points within a 10-minute walk of the convention center. Whether you have a taste for a latte, a lunch, a craft brew, a quick bite or an elegant dining experience, they're all just steps away. Many restaurants are located in the downtown Refreshment Area, which allows you to enjoy an adult beverage while you stroll city sidewalks and trails. If you need to recharge, settle in at an outdoor dining spot and watch the city bustle around you.
Head to the Grand Rapids Downtown Market – just about a mile from the convention center – to enjoy several dining options under one roof – tacos, charcuterie, sushi, ice cream and more – and browse artisan food shops. If a mile seems too ambitious for a walk, you can take the DASH, Grand Rapids' free downtown bus service, to and/or from the Market.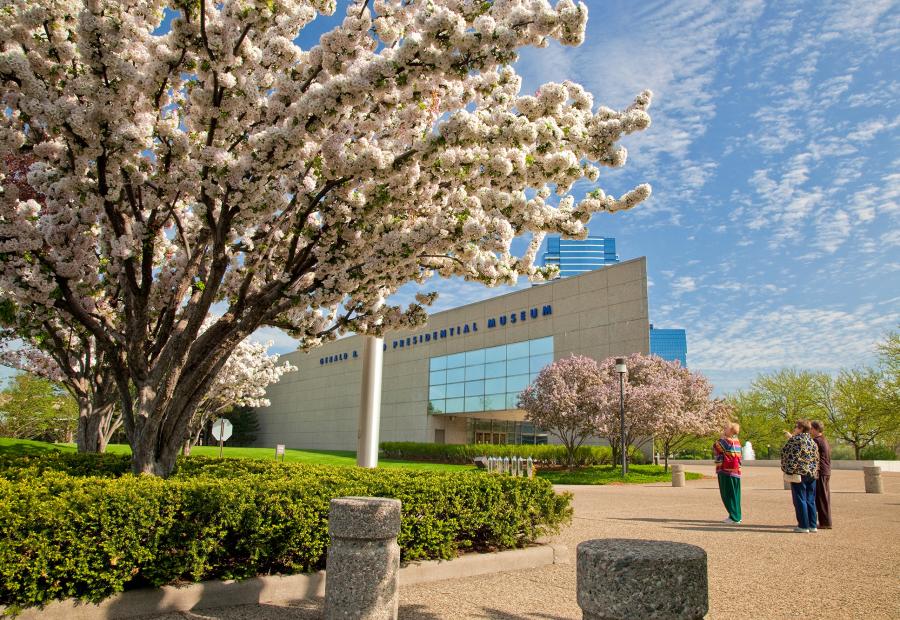 Gerald R. Ford Presidential Museum has plenty to offer, both inside and out.
Photo by Experience Grand Rapids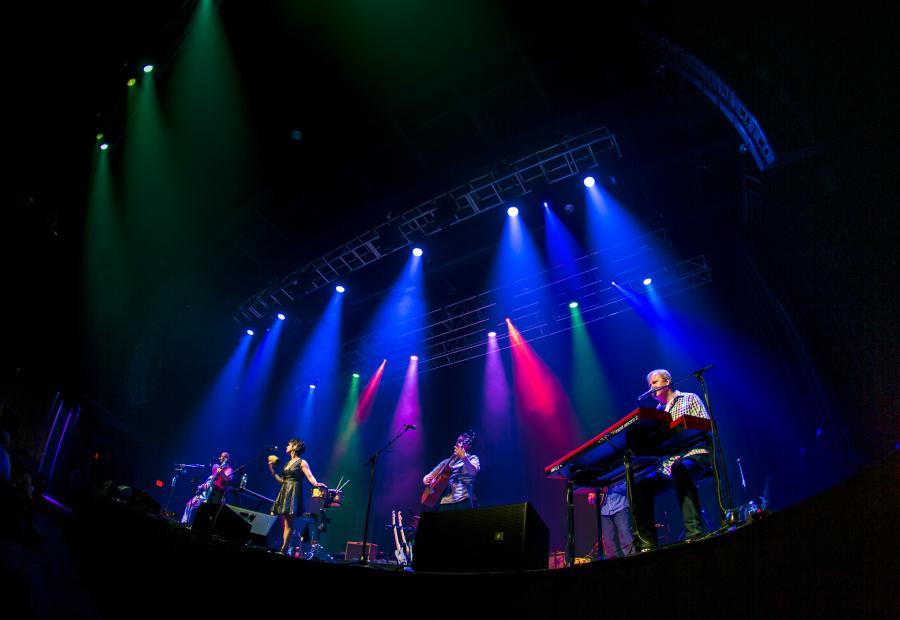 Both local and nationally known bands frequent downtown music venues like GLC Live at 20 Monroe.
Photo by Experience Grand Rapids
Entertainment
Live music is easily found at 35+ downtown venues, large and small. Van Andel Arena features megastars like Taylor Swift and Katy Perry, while GLC Live at 20 Monroe, Midtown, The Intersection and The Pyramid Scheme draw well-known names to more intimate environs. Downtown bars, restaurants and clubs feature local and regional musicians, while the performance hall connected to our convention center hosts musical events from Broadway Grand Rapids, Grand Rapids Ballet, Grand Rapids Symphony and Opera Grand Rapids.
More Downtown Strolls
If attendees would like to explore even more of the city by foot, here are a few more options:
That's just a partial list. There are also a variety of stores and boutiques for shopping, theater venues for a show, and parks and greenspaces for peaceful relaxation, all within walking distance of your event site. And if you don't feel like walking back after your stroll, just hop on a free DASH bus to the convention center or your hotel!