Has there ever been a more perfect pair than summer and ice cream? During the hot summer months, your sweet tooth will be satisfied thanks to the countless ice cream options in the Grand Rapids area. 
To find out which ice cream destinations are fan favorites, we asked the locals on the Experience Grand Rapids social media pages to weigh in.
Frosty Boy
Open March-October (Grand Rapids); April-September (Rockford)
With two locations in Grand Rapids and Rockford, Frosty Boy is a local hot spot for dessert. Frosty Boy is probably best known for its unique lemon-flavored soft serve ice cream. For those with dietary restrictions, all of Frosty Boy's soft serve ice cream is also gluten-free. They also offer vegan/dairy-free soft serve, gluten-free cake and waffle cones, and vegan/gluten-free shakes and flurries.
What locals say: 
"Frosty boy Grand Rapids!!! It's been a big hit the past few years with my boyfriend turned husband and I- and now we go with our baby all the time!! I'll confess we are on our second punch card already this Summer. We start off getting a scoop, sometimes two, of Michigan Pothole and then walk to Riverside Park. THE BEST." Kate D. on Facebook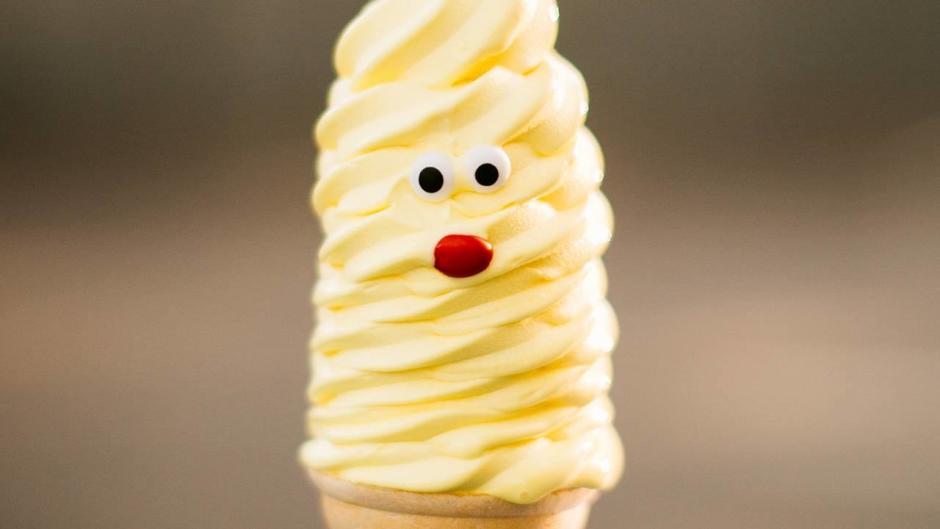 Frosty Boy ice cream
Photo Credit: Alycia Choroszucha
---
Sweet Rewards
Open March-October
Sweet Rewards is a family-owned and operated ice cream shop with 19 years of scooping up tasty treats.
"Our exclusive soft serve ice cream is the key to our fabulous shakes, malts, glaciers, and heavily-candied flurries," says Sweet Rewards owner and operator, Cathy Lombardo. "We also have yogurt and vegan choices. Our chili cheese dogs and fried snacks are extremely popular as well."
Sweet Rewards also has a convenient drive-up window and late night hours every night until 11 PM.
What locals say:
"Sweet Rewards is by far the best. They have such friendly staff and always a lot of different flavors to choose from. Their vegan vanilla yogurt is hands down the best I have ever had." Emma F. on Facebook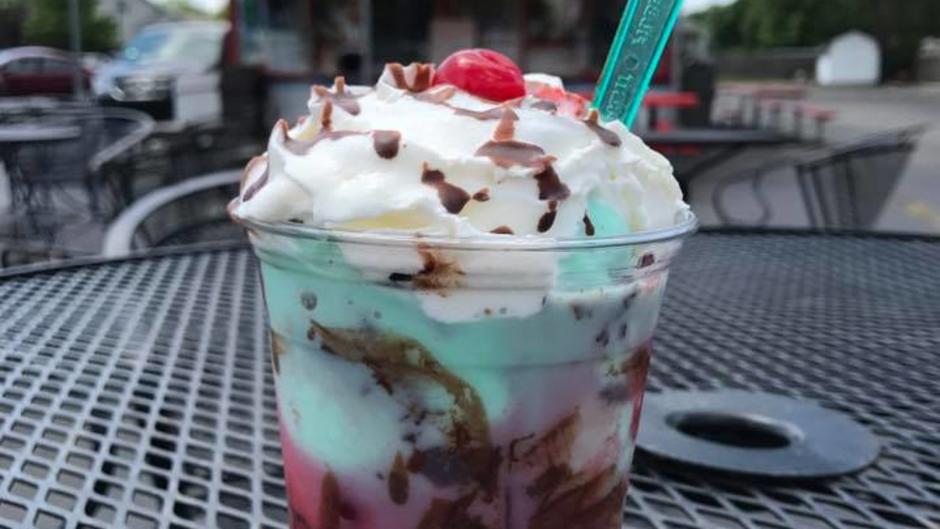 Sweet Rewards ice cream
Photo Credit: Sweet Rewards
---
Love's Ice Cream and Chocolate
Open year-round
According to locals, you'll have nothing but love for Love's Ice Cream, located inside The Downtown Market.
Love's is praised locally for hand-crafted ice cream, vegan gelato, sorbet, baked goods, and confections. All of Love's menu items are made from scratch using organic ingredients, such as grass-fed dairy and produce from farms in Michigan.
Guests can expect to find unique flavors rotating on the menu throughout the year, including almond croissant, white Russian, pumpkin, apple pie a la mode, and lavender blueberry. Have an upcoming event that needs something sweet? Love's also offers ice cream catering for special events.
What locals say: 
"Love's Ice Cream is *that* local hand-crafted ice cream shop that I search for when I'm visiting other cities. They're committed to using regional sources for their fresh ingredients and are also located in the popular Downtown Market...which has a ton of other great things to taste and see all in one stop!" Brian K.
Love's Ice Cream is *that* local hand-crafted ice cream shop that I search for when I'm visiting other cities.
Jersey Junction Ice Cream Parlor
Open March-October
Nestled in the heart of Gaslight Village in East Grand Rapids, Jersey Junction is the epitome of an old-fashioned ice cream parlor, both in menu items and décor. Jersey Junction offers a diverse variety of ice cream and a broad, unique candy selection that would make Willy Wonka jealous. Candy options ranging from massive jawbreakers to fruit-flavored candy canes cover the countertops of Jersey Junction, so come for the ice cream but stay for the candy.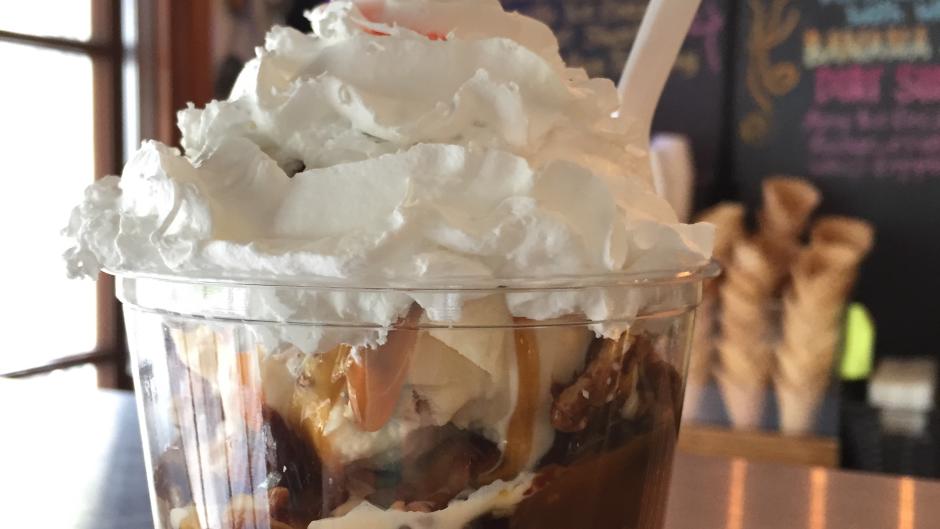 Jersey Junction sundae
Photo Credit: Experience Grand Rapids
---
Double Dip Depot Ice Cream & Mini Golf
Open March-September
Nothing says "summer" quite like the pairing of ice cream and mini golf, both of which can be conveniently enjoyed at Double Dip Depot. This shop carries 18 flavors of hard-serve ice cream and several exclusive flavors, including Double Dip Decadence. In addition to multiple soft serve and lactose-free, cholesterol-free, and dairy-free options, Double Dip Depot boasts 25 different flurry combinations. After devouring your ice cream, there is a 19-hole mini golf course waiting for you to play for only $2.50 per person.
Furniture City Creamery
Open year-round
Furniture City Creamery specializes in handcrafted ice cream flavors and even offers ice cream-making classes. During the summer months, this East Hills destination makes more than 100 gallons of ice cream from scratch every week. There is plenty to go around since Furniture City Creamery rotates more than 65 flavors. If you have a favorite, visit soon because flavors change daily, even hourly, depending on demand.
What locals say: 
"Furniture City Creamery's vegan no bake cookie is amazing. It satisfies my cookie and ice cream cravings in one dessert." Kelly B. on Facebook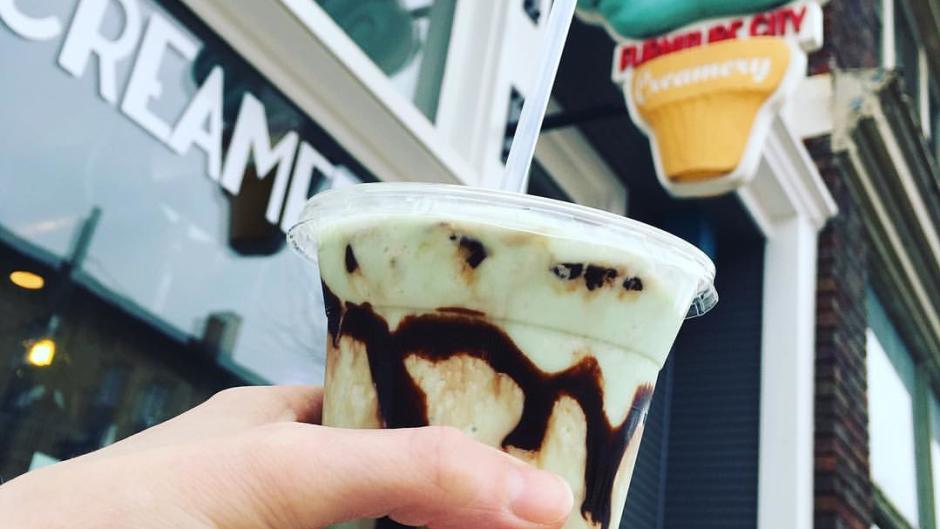 Furniture City Creamery ice cream
Photo Credit: Furniture City Creamery
---
Grand Rapids Honorable Mentions
Along with these fan-favorite shops in the Grand Rapids area, there are plenty of other stops to add to your summer ice cream bucket list. Check out these honorable mentions from our poll and learn more about them in part two of this blog:
Worth the Drive
Experience Grand Rapids' social media followers also recommend a handful of stops that are outside of the Grand Rapids city limits but still worth the drive:
Which Grand Rapids area ice cream shops have you visited? Let us know in the comments below or on the Experience Grand Rapids Facebook, Twitter, or Instagram pages.
Never miss a post!
Subscribe to the Insider Experience blog.