Fall in Grand Rapids brings a slew of season-inspired beers and ciders and, this year, new transportation options to enjoy libations all over town. As the temperatures drop and the days get shorter, the allure of warm breweries and seasonal craft beer grows. Local tap lists have been updated to feature fall flavors like apple, cinnamon, bourbon, and everyone's fave: pumpkin.
Grab a sweater and a pint of autumn-inspired beer, and leave the car keys behind for a fun and responsible experience. We've got you covered in Grand Rapids with terrific breweries and safe transportation options to get to and fro.
GR Beer Tours: Guided Brewery Hop Experience Brian Haik combines his love for beer and history to create a special experience for thirsty locals and visitors alike. GR Beer Tours - the top activity in Grand Rapids according to TripAdvisor - offers a well-rounded beer-focused outing. On the half day tour, Brian shares information about beer styles, tasting approaches, and local beer lore. Go behind the scenes at a brewery to learn about the process and meet brewers, enjoy 12-16 samples of beer, and get chauffeured in a comfortable 15-passenger van.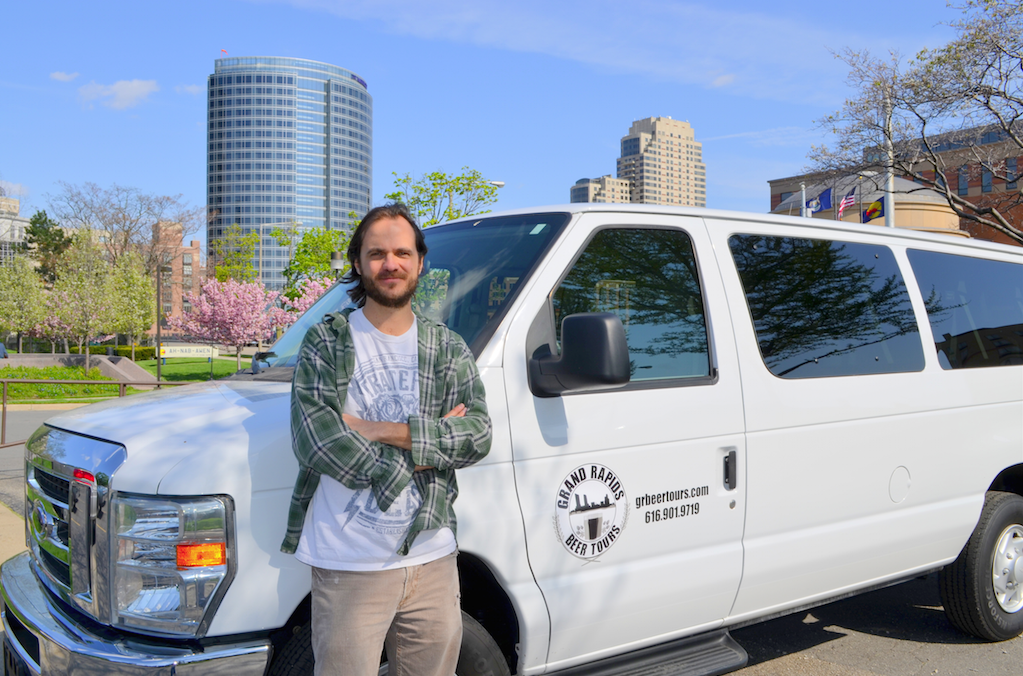 GR Beer Tours offers a handful of tour options exploring different segments of the West Michigan beer scene, plus walking tours in the heart of downtown GR. Private tours are also popular and an excellent way to celebrate birthdays, bachelors, or business events. Join Brian to head straight to the source, immersed in the history and craft beer flavor of Michigan.
Tickets and Info: http://www.grbeertours.com/ | 4-6 Hour Tour incl. beer starts at $50/person
Public Transportation The Rapid bus system is an excellent way to get around town on the cheap. Use the convenient Trip Planner at ridetherapid.org to get directions. The brand new Silver Line Bus transports folks from the suburbs to downtown with ease. We wrote all about it last month here. Ride on!
Beer City Runner: Your Ticket to Beer City USA When I first saw the Beer City Runner (it's hard to miss) cruising around town a couple weeks ago, I wondered where it had been all my life. For the same cost of garage parking downtown, you can hop on and off this bus all night long cruising between breweries. Beer City Runner circles Grand Rapids every Friday from 5pm to midnight and Saturday from noon to midnight.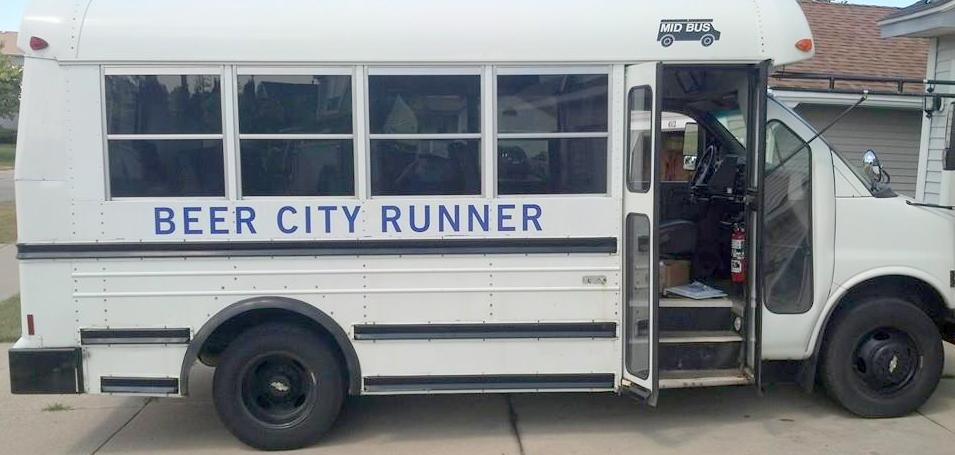 Beer City Runner has hourly departures from the following popular breweries: Founders, Mitten Brewing Co., Elk Brewing Co., Harmony, Brewery Vivant, and HopCat/GRBC. View the route and timetable online, where you can also grab tickets. Then, grab a pint of autumnal brew and toast your transportation-savvy. I recommend Brewery Vivant's Pumpkin Tart. Its not actually tart, but well balanced with the aroma of warming spices and pumpkin. Cheers!
Tickets and Info: http://www.beercityrunner.com/ | $8 Hop on, hop off one day fare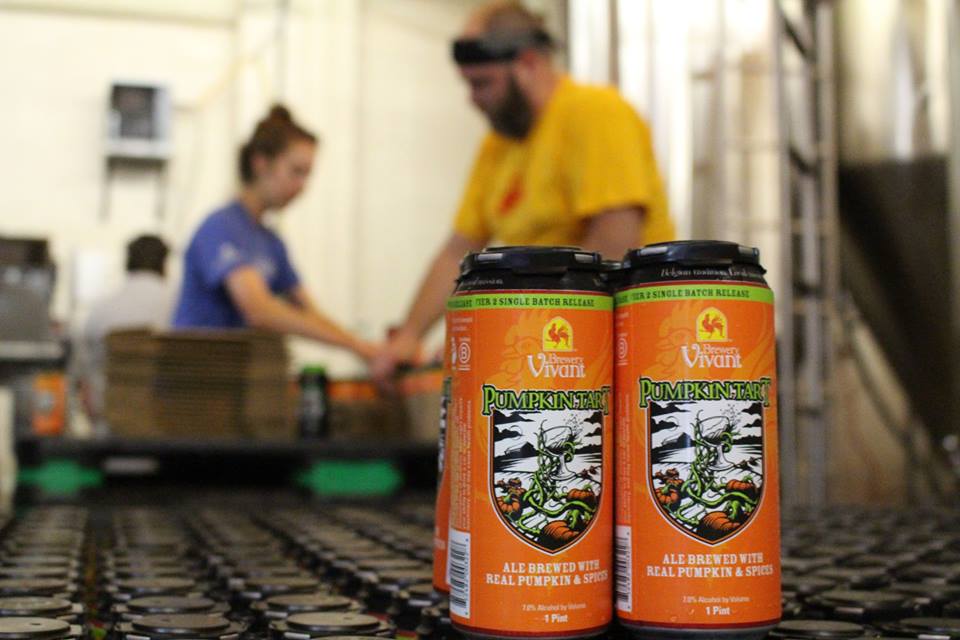 Uber: Welcome to the Taxi Future Uber just landed in Grand Rapids and residents were thrilled. Uber is a convenient, mobile phone based transportation service. Once you've downloaded the app and created an account, you simply input your destination and are alerted when your driver will arrive (a matter of minutes in Grand Rapids proper) and the approximate fare. The app stores your credit card information and handles payment and gratuities, so you can hop out at your destination without fumbling with cash or plastic. This streamlined service is an excellent way to get to and from breweries, leaving your car in park.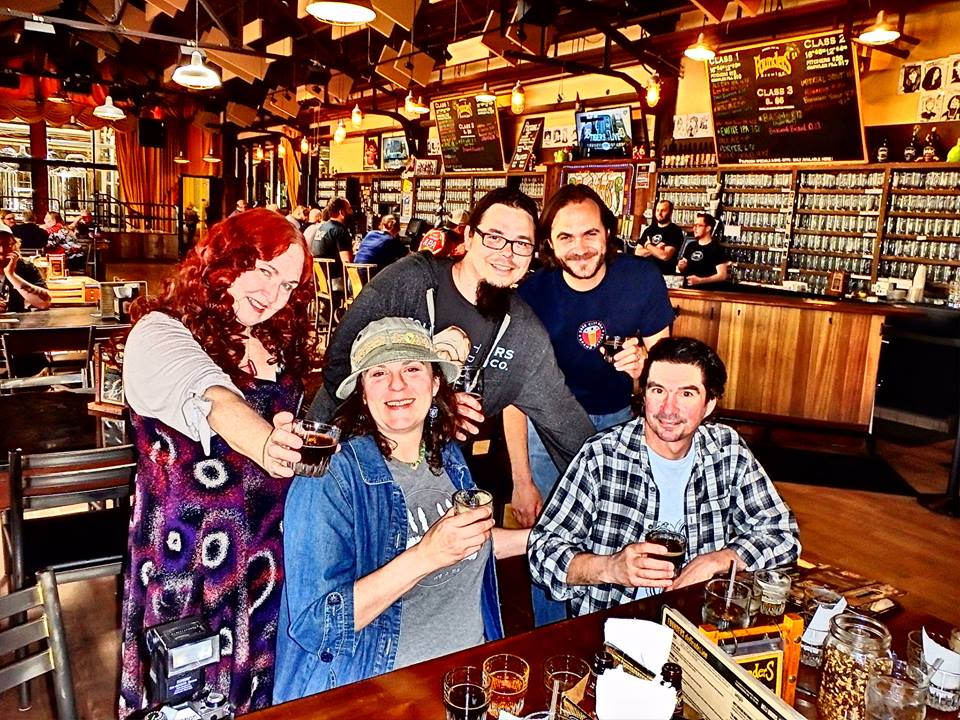 GR Beer Tours at Founders with Head Brewer Jeremy Kosmicki
The Good Ole DD Don't forget about the age-old strategy for avoiding driving while intoxicated: the DD. Breweries around town are known for more than just great beer. Harmony and Mitten Brewing Co. both have terrific pizza. Vivant has a killer burger and housemade desserts. Founders has terrific live music and peanuts for days. Theres something for everyone, even if it isn't an Ichabod Pumpkin Ale or refreshing Vandermill Chapman's Blendhard cider.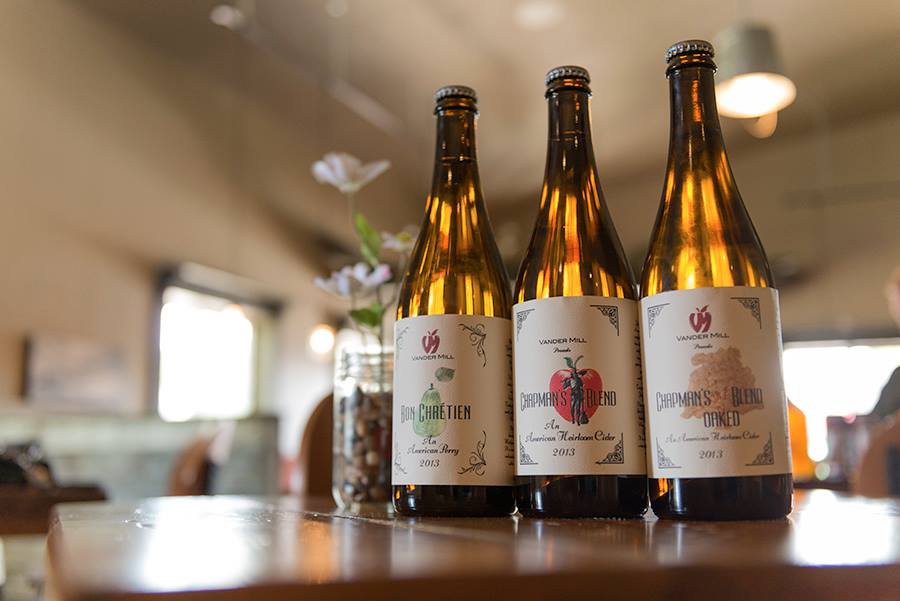 These days deciding how to safely brewery hop is easier than making a selection from each spots seasonal tap list. Cheer to that!