Grand Rapids' beauty shines bright during the winter months. If you're looking for a weekend getaway this winter, Grand Rapids is a great destination for visitors of all ages and interests.
We've created a winter weekend itinerary that's a mix of romance (Happy Valentine's Day!), family fun, and outdoor activity.
While our itinerary focuses on February 15-17, 2019, some of the activities are available throughout the winter and even throughout the year.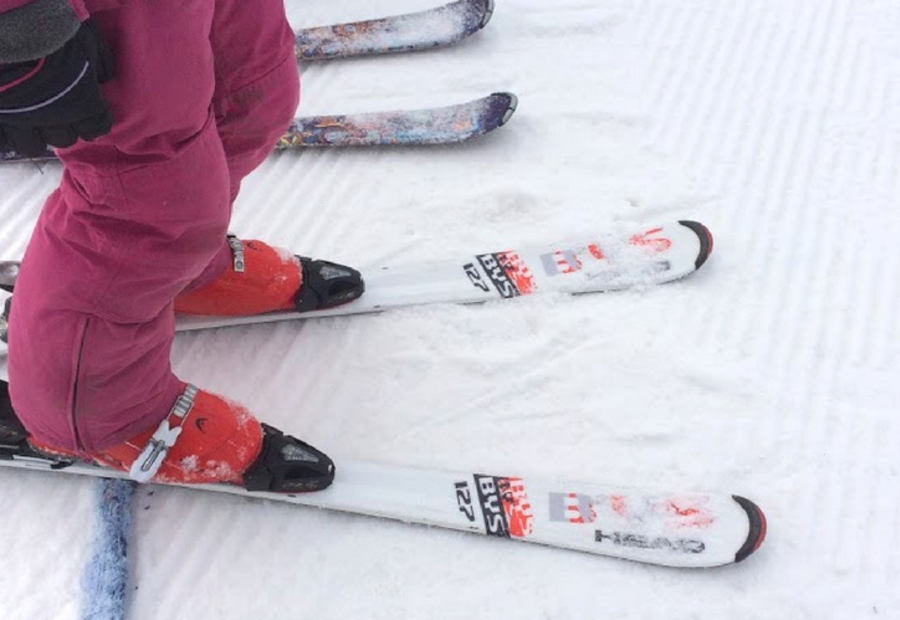 Cannonsburg Ski Resort offers a variety of outdoor activities to enjoy during the winter, including downhill skiing and snowboarding, cross country skiing, and tubing.
Photo by Melody VanderWeide
Friday, February 15, 2019
Tubing at Cannonsburg Ski Area
Time: Friday Afternoon
Type: Outdoor Activity, Family Friendly
(Open Through Winter)
After a long day at school or work, you can kick off the weekend at Cannonsburg Ski Area in Belmont, located 16 miles northeast of downtown Grand Rapids. In addition to offering regular winter sports like skiing and snowboarding, Cannonsburg offers tubing for the whole family!
Cannonsburg's tubing hill, dubbed the "Snowcoaster," has a number of lanes that are always freshly groomed. Also, no need to worry about walking back up the tubing hill once you get to the bottom of the hill. There's an accommodating "magic carpet" conveyor belt that will bring you, and your tube, back to the top of the hill.
If you're only interested in tubing, a tubing pass is $15 per person, which includes three hours of fun and a tube rental. Cannonsburg Ski Area offers variety of tickets and rentals. For more information, or to purchase a ticket, visit their website.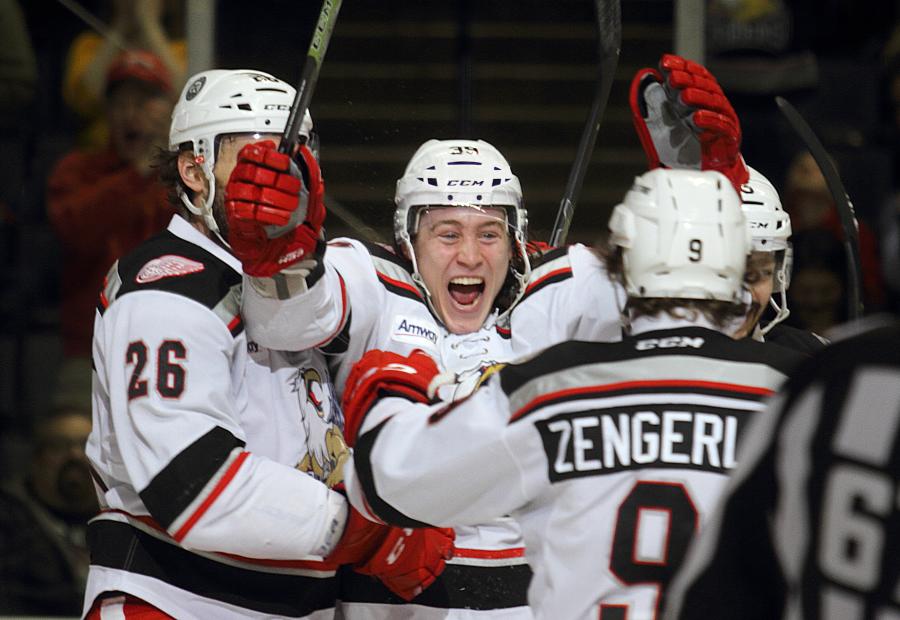 Fact: The Grand Rapids Griffins are the 2013 and 2017 Calder Cup Champions, which is the AHL Stanley Cup equivalent.
Photo by Grand Rapids Griffins
Cheer on the Grand Rapids Griffins
Time: 7 PM puck drop
Type: Indoor Activity, Food, Family Friendly
(Season Occurs October-April) ​
Stop by Van Andel Arena on Friday evening to watch the Grand Rapids Griffins, the American Hockey League affiliate of the Detroit Red Wings.
The Grand Rapids Griffins aren't your average minor league hockey team. They're 2013 and 2017 Calder Cup Champions, which is the AHL Stanley Cup equivalent.
On Friday, February 15, the Griffins will take on the San Antonio Rampage at 7 PM. In addition to the hockey game, it is also the Opening Ceremony for the Meijer Michigan State Games.
During the first intermission of the hockey game, athletes participating in the games will walk the ice in an Athlete Parade.
Enjoy $2 dog and $2 beers all night long, too! Tickets range from $16 to $31 and can be purchased at Van Andel Arena or online.
Oasis Hot Tub Gardens
Time: Friday Evening Until 2 PM
Type: For the Romantic, Outdoor Activity
(Open Year Round)
With Valentine's Day the day prior, you can extend the romance with a trip to the Oasis Hot Tub Gardens after the Griffins Game on Friday night. The Oasis Hot Tub Gardens has 14 private hot tub rooms you can soak in with your loved one. The majority of the rooms are outside, and there's nothing more romantic and relaxing than sitting in a hot tub with a glass of champagne while you watch the snow fall around you.
Every room at the Oasis Hot Tub Gardens has its own theme. You can sit in Fiji, relax in Santorini, or float in Cozumel. Plus, each room is in total seclusion with large, 12-foot privacy fences.
Reservations are recommended and can be made over the phone. Oasis Hot Tub Gardens is open until 2 AM on Fridays so you'll have plenty of time to relax after the Griffins game.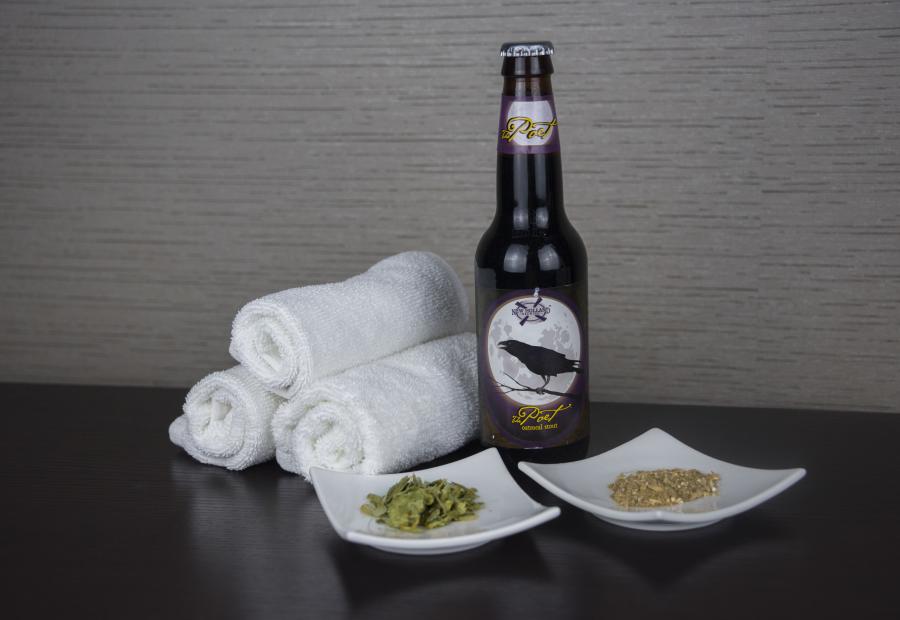 Celebrate your time in Beer City, USA by trying JW Spa's Brew and Renew craft beer-infused massages and pedicures.
Photo by JW Spa
Saturday, February 16, 2019
Brew and Renew
Time: Saturday morning
Type: Indoor Activity
(Offered Year Round)
Start Saturday morning off right with a relaxing spa treatment at the J.W. Marriott's JW Spa. The downtown hotel offers unique Brew and Renew spa services such as craft beer-infused massages and pedicures.
Choices include the Brew Pedicure or Brew Polish and Massage and either are a fun way to treat yourself during Beer Month GR. The Brew Pedicure includes a footbath that's filled with hops and includes a barley scrub, nail scrub, and more. Guests can also enjoy a cold, craft beer for an extra dose of relaxation. The Brew Polish and Massage is an 80-minute full body scrub that includes a gift card for a beer at the end.
Prices and availability vary. Call the JW Spa to book your private appointment.
Valent-ICE - A World of Winter Event
Time: Noon
Type: Outdoor Activity, Food, Family Friendly
Attend the state's largest ice festival, Valent-ICE: A World of Winter on Saturday afternoon.
On day three of the four-day event, you're invited to paint Rosa Parks Circle as you ice skate. Guests can rent ice skates, or bring their own ice skates, too.
After skating, guests can refuel at one of several local food trucks that will be parked around the perimeter of the rink, or you can check out special Cool Brews. Hot Eats. menus at participating restaurants. Ice carvings and sculptures will be available for added entertainment.
A horse-drawn carriage from Common Gentry Carriage Company in Grand Rapids
Photo by Common Gentry Carriage Company
Downtown Grand Rapids Carriage Ride
Time: 7-10 PM
Type: For the Romantic, Outdoor Activity, Family Friendly
From 7-10 PM on Saturday evening, the Common Gentry Carriage Company offers horse-drawn carriage rides throughout downtown Grand Rapids. This beautiful carriage ride is a great way to snuggle up and spend quality time with your loved ones over the Valentine's Day weekend. Carriage rides downtown include an optional narrated tour, or you can take in the sites on your own.
The beautiful four-person carriage and its horses can be found at the corner of Monroe and Lyon on Friday and Saturday nights. Walk-ups are normally welcome, but reservations are recommended. 30-minute carriage rides are $60.
Sunday, February 17, 2019
Grand Rapids Boat Show
Time: 11 AM-5 PM
Type: Indoor Activity, Family Friendly
It's never too early to start dreaming about summer! Visit the Grand Rapids Boat Show at DeVos Place Convention Center to peruse hundreds of boats from top manufacturers like Bayline, Yamaha, Sea Ray, Crownline and more.
Even if you aren't in the market for a new boat, it's fun to see some of the season's newest and highly-anticipated water toys.
After looking at the impressive lineup of boats, grab some grub at the Key West Crab Shack, or suite up and take a dive in the Great Lakes Dive Locker. Both amenities are located inside the Grand Rapids Boat Show exhibit hall for optimum convenience.
Tickets to the Grand Rapids Boat Show are $12 for adults, $5 for kids ages 6-14, and free for kids 5 years old and under. Tickets can be purchased online, or at the DeVos Place ticket window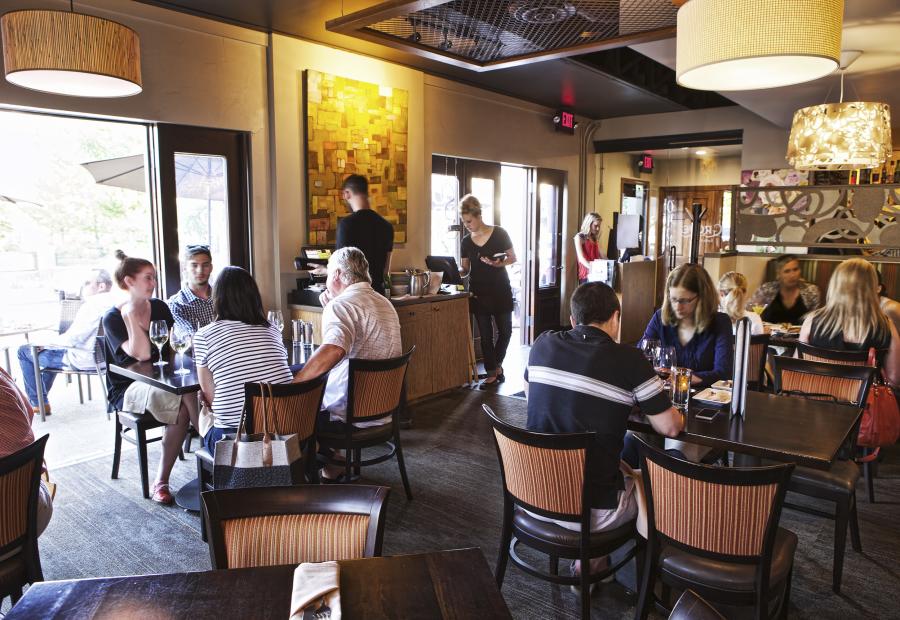 Try Grove's award-winning cuisine for Sunday brunch, lunch, or dinner.
Photo by Grove
Sunday Brunch at Grove
Time: 10 AM-3 PM
Type: Indoor Activity, Family Friendly
Visit the highly sought after Grove restaurant for Sunday brunch between 10 AM- 3 PM. The restaurant is located in Grand Rapids' Uptown neighborhood, nestled by the historic Heritage Hill neighborhood and downtown.
Grove was named GR Magazine's 2017 Restaurant of the Year, and has a variety of dishes, including options for customers with restrictive diets. Plus, bottles of wine are all half off during brunch.
It's recommended that guests make reservations before visiting for brunch. You can search the restaurant page for more dining options.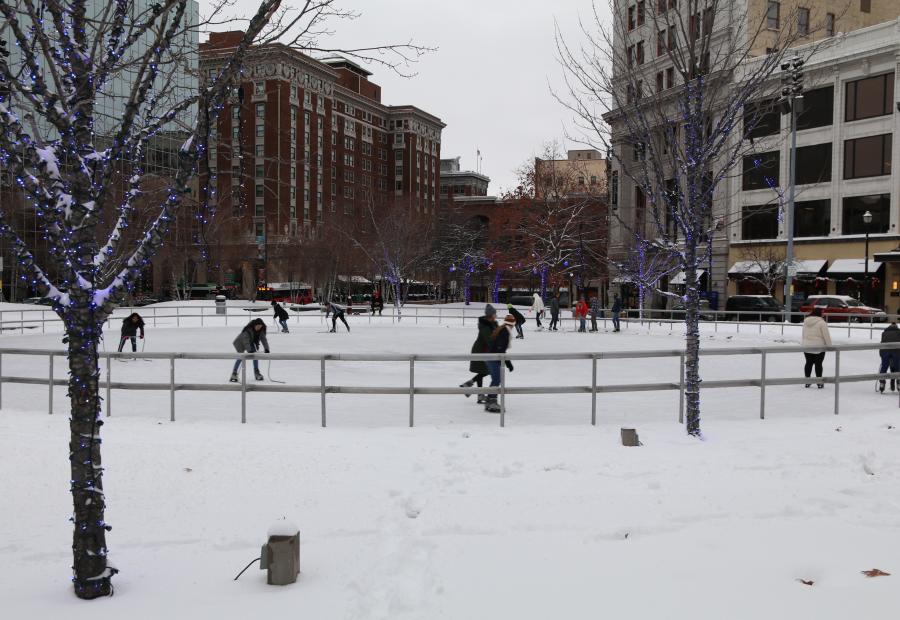 In the winter, Rosa Parks Circle transforms into a winter wonderland thanks to its man-made ice rink. Rosa Parks Circle hosts various winter activities, including the Human Hungry Hippos event.
Photo by Experience Grand Rapids
Human Hungry Hippos
Time: 12:30-7 PM
Type: Outdoor Activity, Family Friendly
On the fourth and final day of the Valent-ICE event, you can make a childhood game come to life when you participate in the Human Hungry Hippos Tournament (aka the human version of Hungry Hungry Hippos).
The annual event features teams of six competing against each other to trap the most balls under a basket, all while on the Ice Rink at Rosa Park Circle. There is both a family and adult division at the one-day extravaganza.
Human Hungry Hippos is one of the most popular Valent-Ice events so register today. You do not need to have a full team to sign up, and price varies depending on when you sign up.
What activities are you most excited about this winter? Let us know in the comments below.