Beer, arts, community, and culture festivals are on tap for you this summer in Grand Rapids. No matter what your taste, you'll find something to love on our list of 11 can't-miss summer festivals. If you're looking for a weekend getaway where you can have fun with friends, plan your trip to coincide with one of these great Grand Rapids events.
Festival of the Arts
June 2 – 4, 2017
Multiple Venues
A staple in the community for decades, Festival of the Arts is a celebration of dance, music, theatre arts, and much more. Six stages host non-stop action over the course of the three-day festival.
This year's Festival of the Arts runs Friday Noon – 10PM, Saturday 10AM – 10PM, and Sunday 10AM – 6PM. Admission is free.
2017 Grand Rapids Asian Festival
June 10, 2017
Rosa Parks Circle
For the first time ever, Grand Rapids will be home to the GR Asian Festival. This new, one-day festival features entertainment including lion dances, martial arts demonstrations, karaoke, a cultural fashion show, and DJ Ace Marasigan mixing Asian dance music. Join workshops on origami and chopsticks, participate in interactive dance performances, and sample food from all over Asia. Top it all off with the beer tent featuring both Asian and U.S. beers and an interactive kid's area.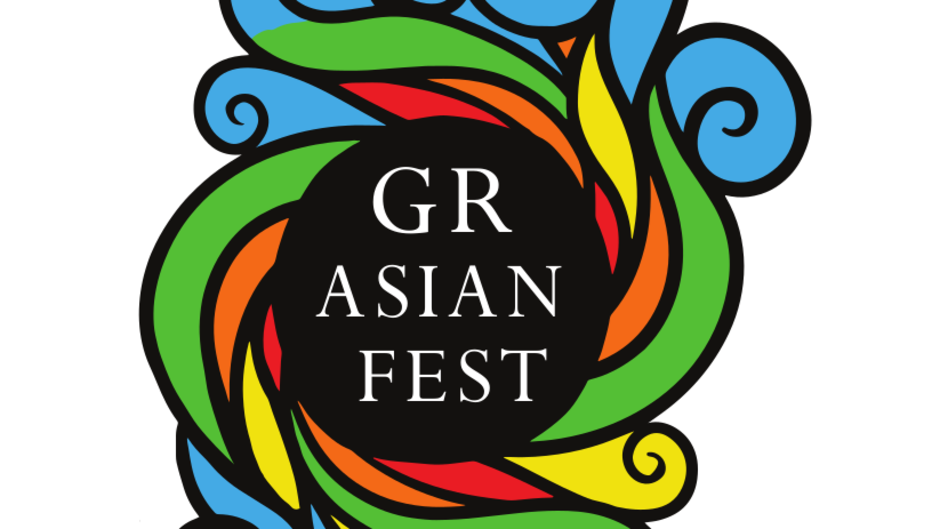 Grand Rapids Asian Fest logo
Photo Credit: GR Asian Fest
---
Founders Fest 2017
June 17, 2017
Founders Brewing Co., 235 Grandville Ave SW
The 10th Annual Founders Fest is a treat for any craft beer lover. Held outside extending from the taproom onto the street, Founders Fest marries beer and music in a oh-so-fun way. When you buy your ticket, you're getting access to the festival, entertainment, and covers your first beer. Must be 21 to attend.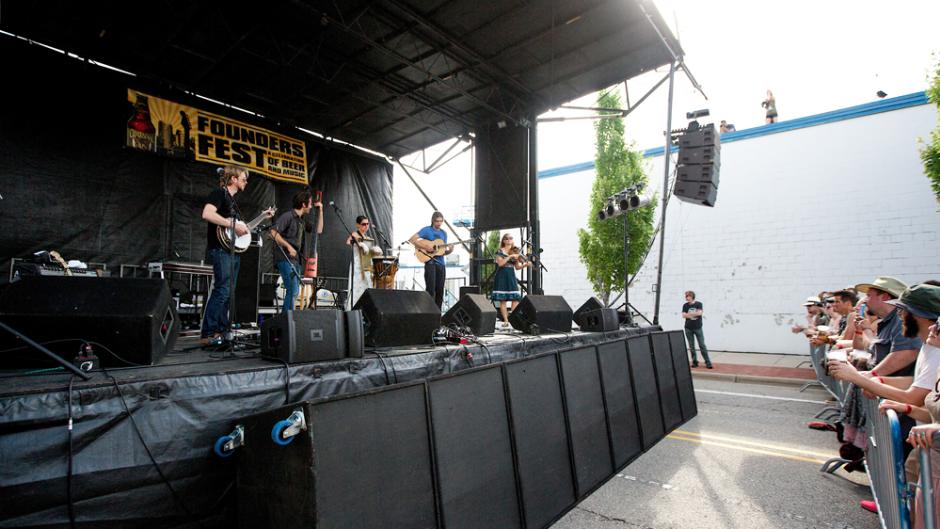 Founders Fest 2015
Photo Credit: Terry Johnston
---
29th Annual Grand Rapids Pride Festival
June 17, 2017
Calder Plaza
The GR Pride Festival will take place on Saturday, June 17, at Calder Plaza starting at noon. Preceding the festival is the annual Hand-in-Hand event on the Gillett Bridge at 11:30AM. Expect a full Pride Week of events including the annual White Party, Block Party, and Family Day. Full details of this year's Pride Festival will be posted on the event's website when available.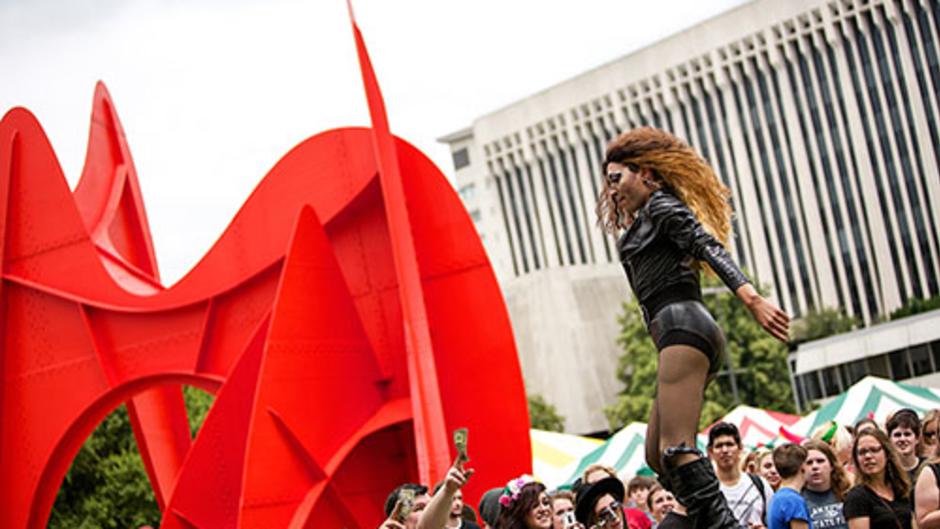 Calder Plaza also hosts the GR Pride Festival, which takes place annual during June, which is also LGBT Pride Month.
Photo Credit: Experience Grand Rapids
---
Grand Rapids Water Festival
June 24, 2017
Riverside Park, 2001 Monroe Ave NW
This free festival brings people together through music and activities to learn more about and to support environmental causes. Expect traditional folk, country, bluegrass, Cajun, blues, and world beat performances from Michigan musicians. Visitors will have the chance to purchase environmentally-conscious goods and food from vendors.
Grand Rapids Independence Day Celebration
July 1, 2017
Ah-Nab-Awen Park
Find your spot on the lawn of Ah-Nab-Awen Park and get ready to watch the city's annual Independence Day fireworks. Held on the Saturday closest to the fourth of July, this year's event falls on July 1, 2017.
Arrive early, though, because the fun starts at 5PM and includes family-fun activities, games, food trucks, vendors exhibits, and live bands. The Amway Family Zone from 7 - 9PM features face painting and temporary tattoos for the kids. Amway Family Fireworks start at 10:30PM.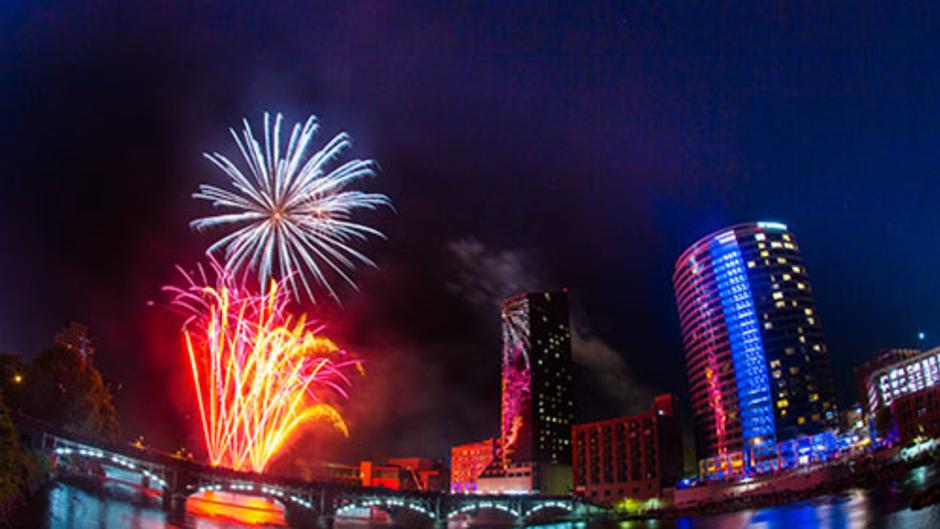 July 4th celebration in Grand Rapids
Photo Credit: Experience Grand Rapids
---
Grand Rapids Balloon Festival Night Glow
July 20, 2017
Ah-Nab-Awen Park
From 6PM – 10PM, come on down to Ah-Nab-Awen Park for the Thursday Night Glow. Live music, food vendors, friendly faces, and hot air balloons will round out the fun. For $1, go on a Balloon Walk and walk inside an inflated hot air balloon. Wrap up the evening with a night glow, where all the pilots light their burners and release flames into the air. All proceeds from the festival go to Children's Miracle Network (Helen DeVos Children's Hospital) and D.A. Blodgett – St. John's.
GRandJazzFest
August 19 – 20, 2017
Rosa Parks Circle
Free jazz in the heart of downtown Grand Rapids is the draw at GRandJazzFest. Rosa Parks Circle is alive with sound over this two-day festival. Lounge on a blanket with fare from local restaurants. Those 21 and older can enjoy an adult beverage in the Grand Rapids Art Museum's outdoor area.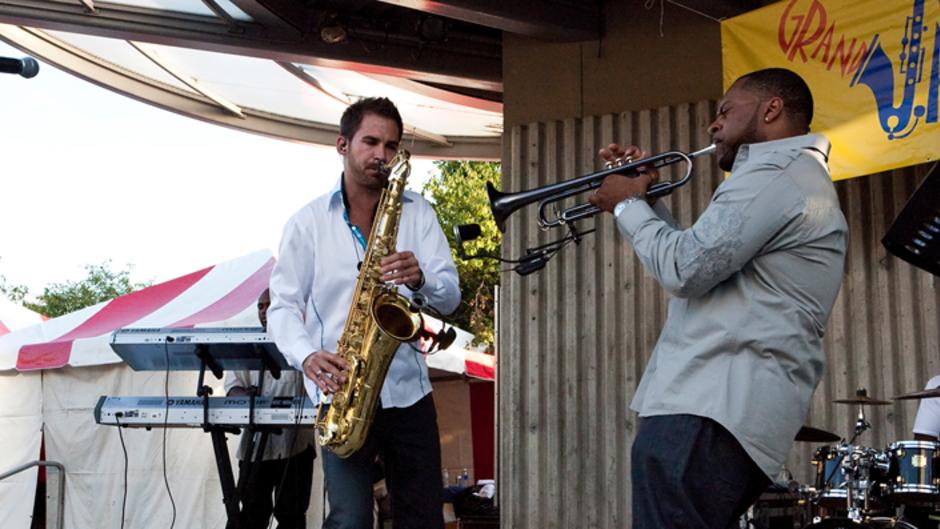 Grand Rapids Jazz Fest
Photo Credit: Experience Grand Rapids
---
Polish Festival
August 25 – 27, 2017
Rosa Parks Circle
This free three-day festival brings Polish heritage front and center with cooking demonstrations, polkas, Polish dance, and more. Children's activities are held on Saturday and a Polish food and beer tent is open throughout the festival. Top off your experience with a trip through the Polish marketplace, featuring amber jewelry, Polish glass, Polish baked goods, and Polish pottery to name a few.
Grand Rapids Hispanic Festival
August 25 – 27, 2017
Calder Plaza
This year marks the 40th edition of the Grand Rapids Hispanic Festival. Rich with culture, the family-friendly Hispanic Festival is well-known for food, Latin music, and high caliber entertainment. Free admission.
ArtPrize  
September 20 – October 8, 2017
Various venues – downtown Grand Rapids
End your summer festivities and greet autumn with the 9th annual ArtPrize, an open art competition that brings together artists from all over the world to Grand Rapids. Visitors are invited to stroll through the 1500+ art installations blanketing the city and vote for their favorites (pro tip: stay at a hotel and take the ArtPrize shuttle to downtown). The three-week art festival culminates when top artists are awarded a large cash prize.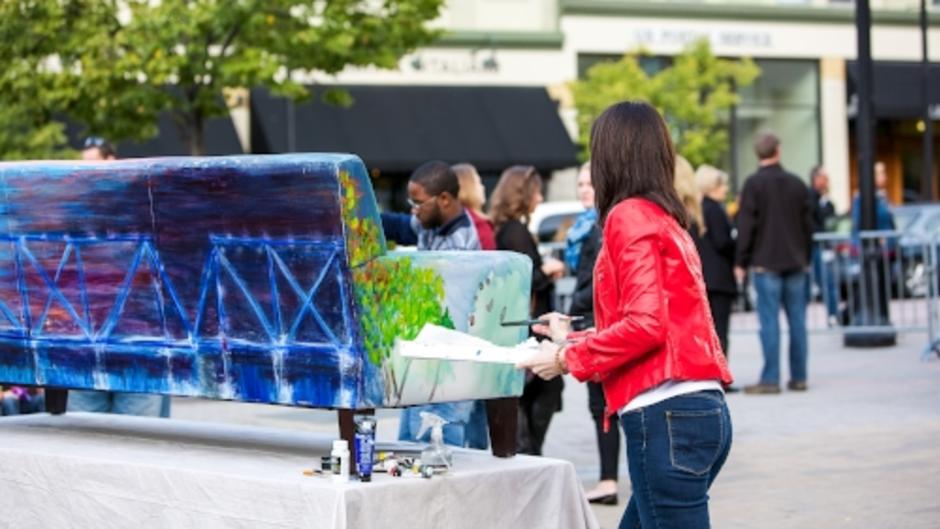 ArtPrize 2014
Photo Credit: Experience Grand Rapids
---
Never miss a post!
Subscribe to the Insider Experience blog.