All guests want their hotel staff, and others they encounter in a destination town, to be friendly and knowledgeable. But what if they could prove they were friendly and knowledgeable with an official certification?
About 9,000 people across the country can, thanks to the Certified Tourism Ambassador Program.
Cities that adopt the program, which includes Grand Rapids, Michigan, as of this month, train frontline staff at hotels and convention centers as well as volunteers to become experts on the city's history, main attractions, hidden gems and how to share that story with visitors.
Some meeting planners are even including CTA participation in their RFPs.
"We started getting those requests because they know the benefits," said Eric Masterton-Mott, director of group tour sales and hospitality service training at Visit Baltimore (and a Certified Tourism Ambassador). "They want to make sure we have CTAs at our hotel."
Baltimore started the program in 2008 and more than 1,800 people have gone through the training. About 545 of those are current on their certification, which requires annual renewal.
The initial class is four hours and includes a curriculum custom made for each city, but renewal is achieved through a point system: Ambassadors earn points by visiting the city's attractions and attending networking events.
While he doesn't have quantifying data on the programs success, Masterton-Mott said the feedback they get from visitors who interact with ambassadors is phenomenal.
People say, 'Oh my gosh, they were so helpful. They knew the best place to eat and how to get me from point A to point B.'
"People say, 'Oh my gosh, they were so helpful. They knew the best place to eat and how to get me from point A to point B.,'" he said.
Cyrena Johnson, general manager at the Best Western Hospitality Hotel & Suites in Grand Rapids and a new CTA, said it's what every city needs.
"Sometimes we tend to forget the wonderful things that are just sitting right next to us," she said. "When we're reminded to look for those things and cherish them and promote them, it makes the city better because those places grow."
Johnson said whether you're a hotdog vendor or a police officer, you are affected by area tourism and the city's image. "We should all be involved in creating that image and projecting it to not only people within the city, but people who visit."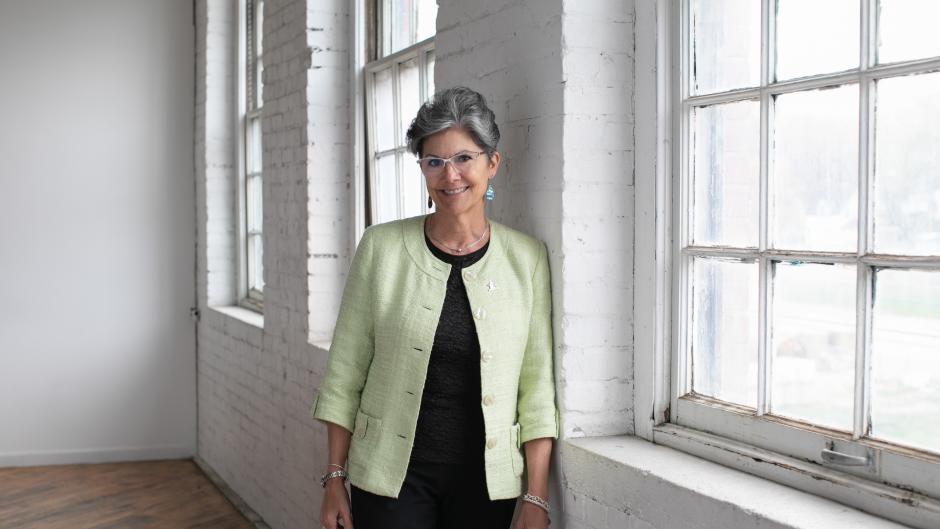 Lisa Verhil, CTA- Visitor Services Manager at Experience Grand Rapids, 2019.
Photo Credit: Experience Grand Rapids
---
Experience Grand Rapids started the CTA process last December and is now ready for its full training schedule, just in time for ArtPrize, said Visitor Services Manager Lisa Verhil. In fact, a special training session is scheduled for ArtPrize volunteers.
"With ArtPrize being one of Time magazine's top events to attend, it's gotten a lot of publicity," she said. "So we're anticipating record attendance."
Grand Rapids also was highlighted in a Pure Michigan commercial that will air in Chicago, St. Louis and Indiana in September.
"If we're advertising for all these people to come to Grand Rapids, we better be spot on with knowledgeable people," she said. "I'm hoping we'll hit 600 by the end of the year."
"We had 1.19 billion dollars spent on tourism in Grand Rapids last year and we have over 1 million visitors a year," she said. "My philosophy is: If there is anyone who has feet that touch the pavement in Grand Rapids, they should be Certified Tourism Ambassadors."
Don't miss a post!
Sign-up for the Meeting Minds Blog