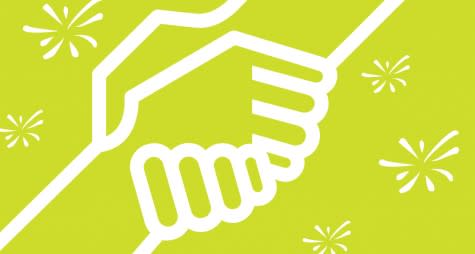 In the "old days" - say, 6 or 7 years ago - meeting planners focused primarily on logistics: The questions of when and where they would hold their conference and what types of facilities were available were paramount.
"Today's meeting planners are being asked to provide much more than the basics," says Steven Stout, CAE, Director of Meetings & Special Events at Hospitality Financial & Technology Professionals (HFTP). "We're being asked to build some sort of experience, something a little more unique than just education, he says. We're being charged with setting ourselves apart."
Stout talked about how to successfully create a customized conference experience at the recent American Society of Association Executives (ASAE) Conference in Dallas, TX. He suggests meeting planners consider these elements as they design a customized conference experience:
Create an engaging atmosphere. Stout says today's innovative conferences scrap the old idea of sitting in a room listening to one lecturer for an hour or more. Instead, planners are using hallways filled with couches, employing lots of white space, and creating smaller settings that allow attenders to choose between multiple speakers and shorter sessions throughout the day.
Make it experiential. Hands-on experiences are another way for attendees to learn, and participate, whether its using new technology, brainstorming on white boards, or taking a survey on a slew of iPads.
Know your group. It's important, Stout says, to consider your audience. He says customized content is often based on proposals or information from an advisory committee. But Stout contends that every group can benefit from trying something new.
For example, in 2006 Stout decided that instead of simply telling attendees to the Hospitality Industry Technology Exposition and Conference (HITEC) about new technologies for the hospitality industry, he'd show them.
Stout's group created a futuristic hotel room on the conference room floor called Guestroom 20X, which allowed attendees to experience the innovations for themselves. "We put them into the room," Stout says, "which is a sort of science museum."
Stout expected attendees to respond to the idea but was surprised by their enthusiasm and the long lines that lasted the length of the conference. Guestroom 20X is now a much-anticipated feature at HITEC, and is updated annually with cutting-edge features like massaging mattresses, self-cleaning showers, and high-definition artwork that changes with the guests' mood.
At a Texas Society of Association Executives (TSAE) Conference, says Stout, meeting planners customized attendees experiences in an entirely different way. They designed the conference layout with plenty of open space, and placed white boards throughout those spaces, encouraging attendees to congregate and capture their ideas on the white boards. Following the conference, TSAE published the white board ideas for everyone to share.
Although not all innovations are as well received as Guestroom 20X and TSAEs white board idea, Stout says its important to take risks. "We're competing so hard for professional development and travel dollars," he explains. "We want to create this experience where people go back to the office and really talk about it. We want them to say, Next year we have to go to that!"