Smartphones, with their easy access to texting, email, Google searches and social media, seem to have a magnetic pull whenever people have a free minute.
That presents a challenge for meeting planners trying to create networking opportunities at events. It's also a hurdle for people attending those events – smartphones are safe, nonjudgmental, and with them, there is no such thing as an awkward silence.
But face-to-face networking is still in demand, even from the tech-savvy millennial crowd. In fact, a 2015 report released by Skift and Meetings Mean Business provided evidence that millennials value networking and relationships as key to professional success.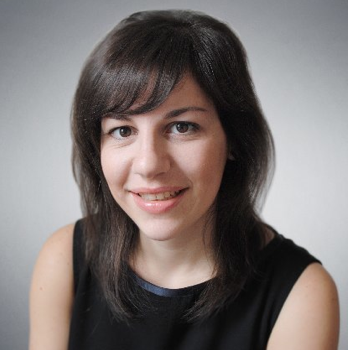 Rosa Garriga Mora, a Barcelona-based meeting architect quoted in the report, acknowledged that live networking is a continual challenge for everyone. She has some advice for both sides, and we've compiled it for you in two parts. Part One: For meeting planners.
Set the scene:
"During sessions, I always ask for round tables," Garriga Mora said. "That's better than theater seating with a group of people." Six people per table helps spur discussion rather than making people feel like they are lost in the crowd.
In common areas, create natural gathering places for people to congregate, relax and maybe discuss the last speaker.  And don't forget the music. "It lifts people's moods," she said. "It helps them relax."
Share the attendee list:
Let attendees know in advance who else will be at the event and encourage them to make connections. Provide them with names, job titles, companies and locations. If attendees are smart, Garriga Mora said, they will do some homework.
Plan network activities:
"Planners can facilitate networking with games, activities or discussions," she said. "It's like someone is breaking the ice for you."
By getting some information ahead of time, planners can sort people by whom they are interested in meeting or what they have to offer and make appropriate matches.
They can also go the lighthearted route like the Networking Bingo game Garriga Mora used recently. She handed out bingo cards where the boxes had characteristics of people: Sings in the shower. Has children. Once fell asleep at a meeting.
"It was an assignment, so everyone had to do it, but everyone understood it very quickly," she said. "It was fun and it was an icebreaker."
Enlist speaker help:
Session speakers can encourage connections by shaking up their presentations, Garriga Mora said.
"The key is to make it as natural as possible," she said. "I also speak at conferences, and I always make sure to include an interactive activity."
For example, she will speak for 20 minutes, and then ask attendees to turn to the person next to them and say what surprised them about the presentation, or share what question want to ask. "Everyone is talking then, because you have something to talk about."
Use apps:
There is a long, ever-growing and ever-changing list of apps to facilitate networking at events. Start searching to see which one is right for you.
Do you have any more advice for planners trying to facilitate networking? Please share it in the comments. And stay tuned for Part Two: Attendees.